Porsche Centre Kuwait participates in Porsche Club Kuwait Expo
Porsche Centre Kuwait, Behbehani Motors Company recently participated as partners in the Porsche Club Kuwait Expo at Safir International Hotel from April 22 – 25, 2015.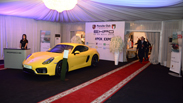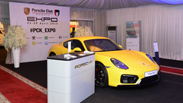 Under the patronage of Sheikh Mohammed Al-Khalid Al-Jarah Al-Sabah, Head of Circuits Racing and Speed Committee at the Sheikh Basil Al-Salem Al-Sabah Motorsport Club, the exhibition was held in support of small businesses and young entrepreneurs from the Porsche Club Kuwait and it offered them the opportunity to exhibit their concepts and products to the public.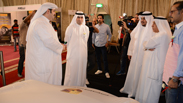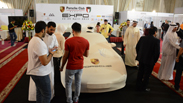 The new Cayman GTS amazed audience at the event while Porsche Kids Driving School offered very young visitors activities centered around road and traffic safety, as well as a push-pedal Porsche car and track to put their newfound traffic safety knowledge to the test.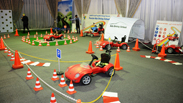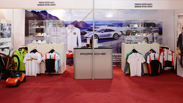 Porsche Club Kuwait is an officially recognized club by Porsche Centre Kuwait, Behbehani Motors Company, where officially registered members meet with other Porsche owners, exchange experiences, share stories, and participate in various local and international activities.
For more details about the club, visit their website at www.porscheclubkuwait.com.kw.
5/15/2015