Porsche Centre Kuwait sponsors Premier Sport Academy Spring Football Festival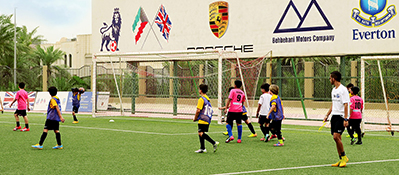 Under the patronage of British Ambassador H.E. Matthew Lodge, Premier Sport Academy in association with Everton F.C., under the sponsorship of Porsche Centre Kuwait, Behbehani Motors Company, held their 2015 Spring Festival of Football event at Bayan Park.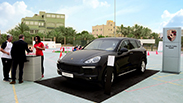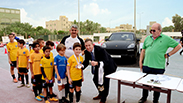 In the presence of several VIP guests including the British Embassy Military Attaché to Kuwait, Colonel David Pardy, over 500 players aged 3 to 18 participated in the Porsche Centre Kuwait sponsored event, including teams from the P.S.A./Everton Coaching Courses and Everton Centre of Excellence, as well as numerous private schools from across Kuwait.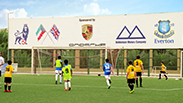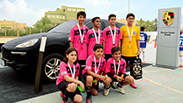 A great turnout of enthusiastic parents and spectators cheered on and encouraged the players, who were superbly organized and guided by their coaches throughout a series of exciting matches. The players demonstrated excellent skills and sportsmanship, reflecting their effort and commitment to the sport, with medals being handed out to all participants. The Porsche Kids Driving School was also present at the event, helping both the young players and guests learn how to be responsible drivers, passengers and pedestrians.
For more details on the Premier Sport Academy and its events and activities, visit their website at www.PSA-kuwait.com
4/11/2015