Porsche Centre Kuwait encourages a Green Environment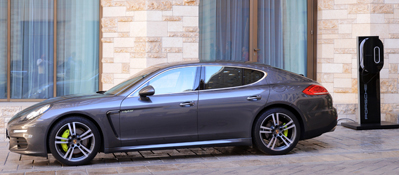 Porsche Centre Kuwait, Behbehani Motors Company recently partnered with the Jumeirah Messilah Beach Hotel & Spa for their Go Green initiative. As part of this initiative, the Panamera S E-Hybrid is at the hotel's main entrance to provide an alternative luxury mode of transport to the establishment's VIP guests and celebrities, while at the same time raising awareness of hybrid vehicles and educating motorists about reducing fuel consumption and CO2 emissions.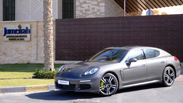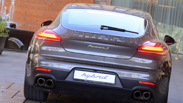 The Panamera S E-Hybrid is the world's first plug-in hybrid model on the luxury class market. The 416 hp model has an electric driving range of up to 36 kilometers after which the vehicle will switch to normal fuel or the driver can recharge it. The car has an NEDC fuel consumption of just 3.1 liters per 100 km which equates to CO2 emissions of just 71 g/km – the same level as a compact car.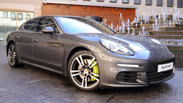 This partnership builds on the brand's eight-decade long automotive legacy of breaking new ground in sustainability and dedication to environmental protection and finding innovative solutions to reducing fuel consumption and CO2 emissions. The Porsche Panamera S E-Hybrid provides advancements in both efficiency and sportiness and is a pioneering vehicle because it delivers the dynamic performance and power expected from Porsche, while also helping individual owners to reduce their carbon footprint.
4/6/2015