Porsche Enthusiasts experience lifetime adventure at Test Run Event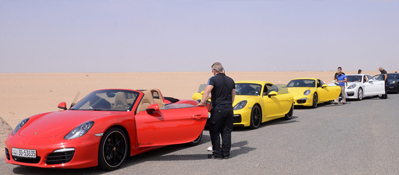 Porsche Centre Kuwait, Behbehani Motors Company conducted the first Test Run event of the year on March 13th and 14th, 2015 wherein a group of enthusiasts were taken on an exclusive cross-country driving experience.
Participants had the unique opportunity to test drive on Kuwait's city streets and the open roads along an exciting new route in a stunning line-up which included vehicles from the entire model range - the Carrera, Boxster, Cayman, new Cayenne, Panamera and the Macan.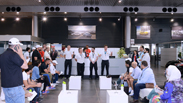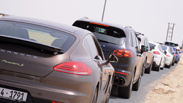 Porsche Centre Kuwait organized this latest event to provide drivers with a heart-racing escapade designed to showcase the various handling and performance features of Porsche vehicles in a fun and thrilling way. As a part of the activity, Porsche certified professional instructors briefed and guided everyone on the various safety and performance features while teaching them challenging driving techniques and all terrain handling.
3/15/2015