Porsche Centre Kuwait takes Centre Stage at Concours d'Elegance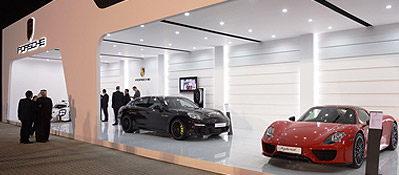 Fresh off the resounding success at the Auto Moto 2015, Porsche Centre Kuwait, Behbehani Motors, spotlighted three of the most advanced hybrid cars ever built at one of Middle East's most prestigious motoring events, Kuwait Concours d'Elegance. The dynamic Porsche 919 Hybrid prototype, record-breaking 918 Spyder and the luxurious Panamera S E-Hybrid took centre stage at the motor show, which ran from the 11th to the 18th of February, 2015 at Marina Mall Crescent.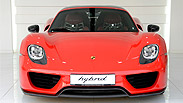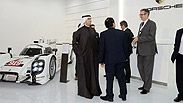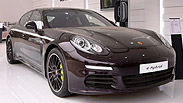 Marina Crescent is one of the most popular and exciting destinations in all of Kuwait and served as the perfect venue to showcase the range of premium Porsche vehicles. The Porsche car display stand was the most innovative and spectacular and drew the focus to the vehicles on show. The Porsche model selection for Concours d'Elegance was in in-line with the brand's global commitment to environmental responsibility. For more than eight decades, Porsche has continued to build on its unrivalled legacy of breaking new automotive ground in the field of sustainability. Combining typical Porsche performance with continuous improvements in efficiency, the brand's recent evolutions in sustainable hybrid technology - known in Porsche as E-Mobility - represent some of the most exciting in automotive history. In keeping with this philosophy, Porsche Centre Kuwait, Behbehani Motors Company's goal for Kuwait Concours d'Elegance was to ensure that everyone who visited their stand would be mesmerized by the Porsche experience.
2/18/2015