Porsche Centre Kuwait heralds arrival of the all-new Cayenne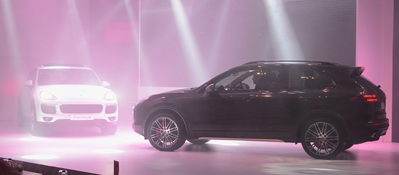 The new generation Porsche Cayenne was launched at an exclusive event at Arraya Ballroom at the Courtyard Marriot Hotel on 21st October. Dazzling entertainment featuring music and performance art, and speeches by Porsche Centre Kuwait, Behbehani Motors Company and Porsche Middle East officials accompanied the stunning reveal of the new Cayenne. Guests and VIPs in attendance marveled at the vehicle's styling and improved power. The event reached a crescendo with the entertainment, and a short reveal film, shown to the ecstatic audience, trumpeting the Cayenne's legacy in Kuwait. The Porsche Cayenne has had a long and successful history in the country and remains the number one bestselling model in the Porsche line-up. The Cayenne's heritage is one built on being a dynamic premium vehicle in the SUV segment and one that fits easily into every lifestyle from frontrunner to metropolitan to explorer. It's also a model with boundless versatility as it functions as the perfect luxury and fascination sports car as well as an automobile designed for everyday usability. Porsche Centre Kuwait, Behbehani Motors Company Group General Manager Mike Ellenthorpe and Christer Ekberg, Managing Director of Porsche Middle East & Africa praised the new Cayenne for embodying both power and elegance.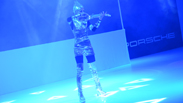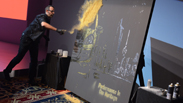 The new generation Cayenne showcases an array of modifications, most notably, improved performance and enhanced fuel economy. Additionally, the car features a newly developed bi-turbo engine for high efficiency. Other impressive enhancements include a streamlined exterior design, which provides a larger spread between comfort and sportiness, new assistance systems as well as a higher level of standard equipment and updated options.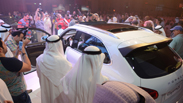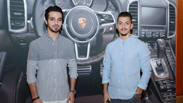 The new generation Cayenne will launch in three versions: Cayenne S, Cayenne Turbo, and for the first time, the Cayenne S E-Hybrid, the first plug-in hybrid in the premium SUV segment. The new Cayenne models are now available at Porsche Centre Kuwait, Behbehani Motors Company.
10/21/2014