The 911 Targa thrills audience at media reveal event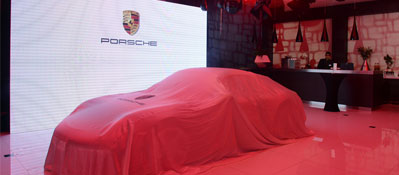 Porsche Centre Kuwait, Behbehani Motors Company introduced the new 911 Targa at a media appreciation event on June 1st at the exclusive Sky Lounge, Radisson Blu Hotel. The exclusive media event was organised to thank the media for their continuing support of Porsche. The highlight of the evening was the surprise reveal of the 911 Targa – a car that has been reinvented from the legendary model and boasts the classic Targa concept with a highly advanced roof technology. The reveal of the car was greeted by excitement from the guests who marvelled at its characteristic fixed Targa bar, timeless design and state-of-the-art roof technology.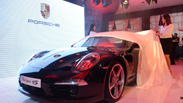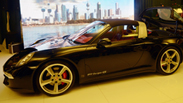 The car premiered with a stunning light show amidst the backdrop of a cutting edge timelapse video showcasing the Kuwait skyline progressing from day to night. Porsche Centre Kuwait chose to reveal the model at Radisson Blu Hotel because of the parallels in the architecture of the venue and the concept of the new car, both of which feature open roof concepts that open out onto the sky, reinforcing the vision that with the 911 Targa the sky is the only limit. The car offers contemporary sportiness fused together in a perfect synergy that promises to make it an instant icon among Porsche vehicles.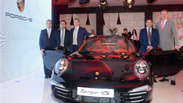 6/1/2014