Porsche Macan Unveiled at Harvey Nichols with Exclusive Events and a Dazzling Display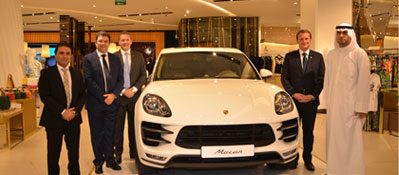 Porsche Centre Kuwait, Behbehani Motors Company provided an extra touch of elegance and luxury to Harvey Nichols clientele with a never-before car display within the store. The display was inaugurated with exclusive media and VIP events to present the all new Macan to high-end consumers marking the ideal marriage of the designer brands and the luxury vehicle. The media were given a special presentation about the Macan followed by a luncheon at the resplendent Véranda Restaurant in Harvey Nichols on May 20. An exclusive VIP only dinner was held later the same evening.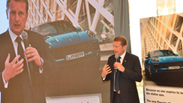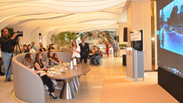 Both events were highlighted with stunning musical entertainment and a dazzling video demonstration of the vehicle. Several senior officials from Porsche Centre Kuwait, Behbehani Motors company as well Porsche Middle East were in attendance and delivered speeches to a full house of local news journalists and VIPs at the media and dinner events respectively.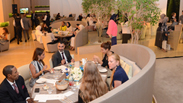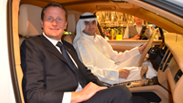 The affairs were capped off with a demonstration of the features of the Macan by Mike Ellenthorpe, Group General Manager of Porsche Centre Kuwait, Behbehani Motors Company and Lee Newton, Marketing Director of Porsche Middle East and Africa. The Macan Turbo was stylishly displayed at the centre of the upscale store wherein patrons marvelled at the car's innovative characteristics including exceptional acceleration, vast engine power, extreme agility and optimum steering precision.
5/20/2014