Exclusive and T-equipment Roadshow at Porsche Centre Kuwait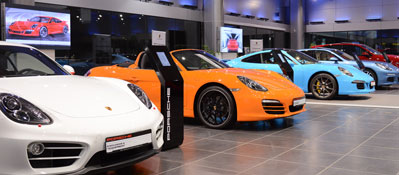 Porsche Centre Kuwait, Behbehani Motors Company held the Exclusive and T-equipment Roadshow at the showroom. The event took place from June 10 through till June 12 and was open to customers as well as walk-in traffic. Officials from Porsche Middle East and Porsche Germany were in attendance and the exhibition showcased a specialized leather embossing machine, where highly trained staff demonstrated its operation thus highlighting Porsche's commitment to the highest quality craftsmanship.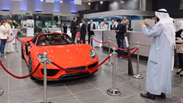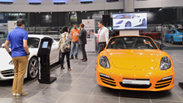 The event also featured a calligrapher who entertained guests by writing their names in Arabic script. The roadshow provided customers with the opportunity to see what individual tailoring and customization options are offered across the Porsche model range. With interior and exterior options ranging from brushed aluminum to carbon; colour-matched seat-belts to individualised gear knobs, the post-order options are virtually limitless. During the exhibition, customers were briefed about the 300 possible additions such as exterior, performance, transport and protection, wheels and wheel accessories.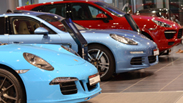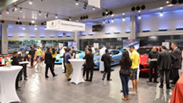 Also on display as part of the 3-day event were the Panamera S, Boxster S, 911 Carrera, Cayenne GTS and the Cayman fitted with a variety of exclusive options. The Porsche Exclusive and T-equipment roadshow helped enlighten Porsche customers to the range of customization options that are available to them.
6/10/2014