The American University of Kuwait Welcomes the New Porsche Macan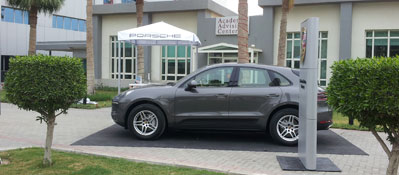 Porsche Centre Kuwait, Behbehani Motors Company had its pioneering new luxury SUV - the Macan – on display at the American University of Kuwait. The new Macan represents yet another milestone in Porsche engineering. The vehicle was revealed to the enthusiastic students, faculty and staff at AUK who marvelled at the vehicle's stellar design and unrivalled horsepower. The Macan has been introduced in Kuwait to meet the demand for a new sports luxury SUV. With its revolutionary engineering, the vehicle is in a class of its own. The Macan is poised to set new standards in driving dynamics and enjoyment - both on and off the road.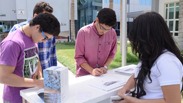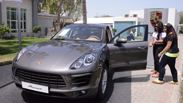 The new Macan boasts the distinctive sporty handling characteristics that have become synonymous with the Porsche brand. Many of the designs and performance elements have been inspired by the brand's sports cars, including the iconic 911 and the revolutionary 918 Spyder, reinforcing the fact that the compact SUV heralds the first of its kind. Once again Porsche has surpassed and raised the benchmark for SUV performance and design. The wrap-around bonnet and gently sloping roof line accentuate the overall impression of sporty elegance and powerful dynamics. Two derivatives are available at Porsche Centre Kuwait for order: Macan S and Macan Turbo.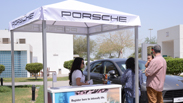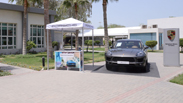 4/13/2014