Porsche Macan Dazzles Visitors at Al Hamra Luxury Center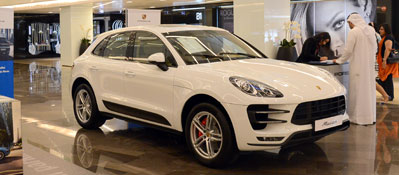 As a part of its post launch initiatives for the all new Porsche Macan, Porsche Centre Kuwait, Behbehani Motors Company displayed its all new luxury SUV - the Macan – at a stunning exhibit at the Al Hamra Luxury Center. The exhibit is a part of Porsche Centre Kuwait's constant commitment to thrill luxury car enthusiasts with the latest in opulent styling and engineering that remain unrivalled in the world of sport vehicles. The Macan has been met with tremendous excitement by Kuwait's car enthusiasts. The sophisticated design and German engineering have captivated the imagination of the industry and sets the Macan in a class by itself. The all new Macan aspires to delight Porsche connoisseurs with its sophisticated elegance and its exceptional performance because it was designed to provide Porsche lovers with various sumptuous performance features including, safety, dynamic systems and handling.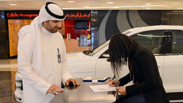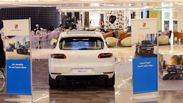 A glance at the performance specifications reveal that the Macan has been designed with both power and agility in mind. Further unmistakable hallmarks of the vehicle include its proportions, design and the mixed tyres with different dimensions at the front and rear axle, enhancing both - the look and functionality. The driver and passenger seats also boast the low stance typical of sports cars. The sports dynamics of the Macan inject an added dose of indulgence which is set to redefine the sports vehicle and SUV market.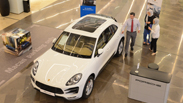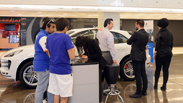 4/10/2014