Porsche Macan Unveiled at an Exclusive Event in Kuwait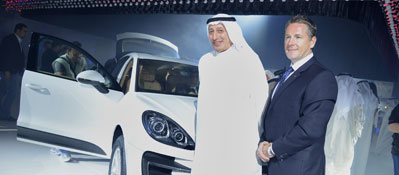 The world's first sports car in the compact SUV segment - the Macan, was revealed to an ecstatic audience by Porsche Centre Kuwait, Behbehani Motors Company at an exclusive event held recently. The introduction marks Porsche's pioneering move into a new era, following in the footsteps of the Cayenne - the brand's previous successful model launch in the SUV segment.
Under the theme "Life, intensified" - a phrase, which exemplifies what the Macan represents; guests at the event were taken on a journey through the senses as live musicians, exquisite food and vivid dance performances built the evening up to a thrilling crescendo - the reveal of Porsche's most awaited sixth model line.
Poised to set new standards in driving dynamics and enjoyment - both on and off the road - the new Macan boasts the distinctive sporty handling characteristics that have become synonymous with the Porsche brand. Many of the design and performance elements have been inspired by the brand's sports cars, including the iconic 911 and the revolutionary 918 Spyder, making it clear that the compact SUV heralds the first of its kind.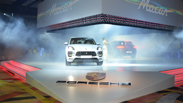 The name "Macan" comes from the Indonesian word for tiger – a spirit the car truly embodies. Featuring pure Porsche power and assertiveness, the Macan is also a nimble yet tenacious off-roader. The latest stage of evolution of the all-wheel drive known as Porsche Traction Management has produced one of the world's most powerful drive systems.
A glance at the performance specifications reveals that the Macan has been designed with agility in mind. The 3.6-litre V6 biturbo engine, which is being used in a Porsche model for the very first time, achieves an unrivalled 400 horsepower and catapults the vehicle from 0 to 100 km/h in just 4.6 seconds (with Sport Chrono package), reaching a top speed of 266 km/h. The Macan S and the Macan Turbo are now available for order at Porsche Centre Kuwait.
4/7/2014