The New Panamera Display in Al Hamra Mall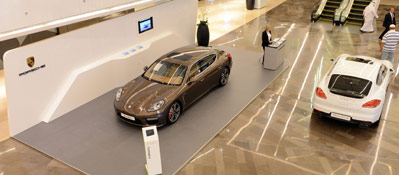 Porsche Centre Kuwait, Behbehani Motors Company, offered Kuwait the opportunity to get up close and personal with the new second generation Porsche Panamera at Al Hamra Mall from August 24 to September 6. In an exclusive display to the high-profile location, Porsche Centre Kuwait displayed the new Panamera S and Panamera Turbo Executive models of the four-seater sports car that gave the automotive executive class a new lease of life. With the new Panamera, Porsche has pushed the contradictions to the limit: even sportier dynamics and greater efficiency with more comfort and a decidedly sharper design for the ultimate driving pleasure.
Featuring a futuristic designed booth, Al Hamra Mall visitors were able to engage with the new Panamera like never before by taking one of the iPads in their docking stations and use it to unlock features of the cars as they walk around. Also, through the iPads visitors can see the unrivalled breadth of the vehicle's new range, including the Panamera 4S Executive and Panamera Turbo Executive. A third new model, the Panamera S E-Hybrid, marks a new technological benchmark as the world's first plug-in hybrid in the luxury class.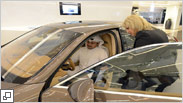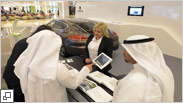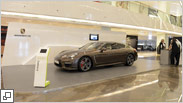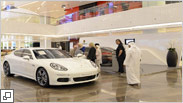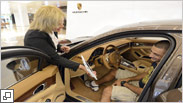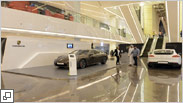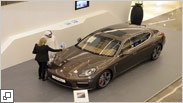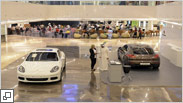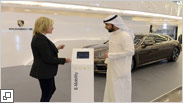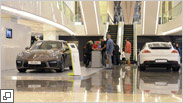 8/24/2013