Porsche Centre Kuwait celebrates a double triumph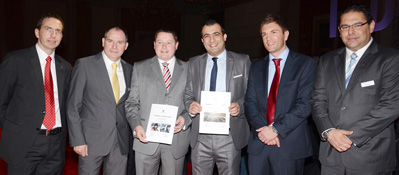 It was a good start to the year for Porsche Centre Kuwait as they picked up two key awards that reflected their commitment to sales and service perfection. While Porsche Centre Kuwait finished in first position in the Porsche Service Excellence Awards for 2011, Mohamad Al Moussawi, Showroom Supervisor, won the Porsche Sales Excellence Award Middle East and Africa for the 4th time.
"To win such important awards shows a tremendous level of effort and commitment, not only to customer service but to all aspects of after sales processes and procedures" said Mr. Callum Bottomley, Aftersales Manager at Porsche Centre Kuwait. "A big thank you must also go to the management of Behbehani Motors Company for without their continued help and investment such an award would be difficult achieve. The awards will serve as a big benchmark and inspiration for 2012, and we look forward to exceeding expectations once more" he added.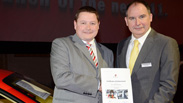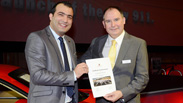 2/21/2012