The All New Porsche Macan Captivates Members at Al Corniche Club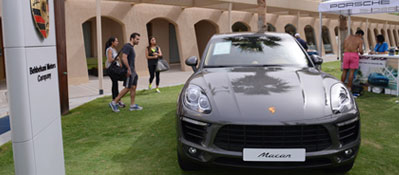 Porsche Centre Kuwait, Behbehani Motors Company treated members of the Al Corniche Club to an exclusive display of the all new Porsche Macan from May 8 to May 13. Members, guests and staff of Al Corniche Club were captivated and expressed their excitement in having the Macan S on display inside the fashionable venue.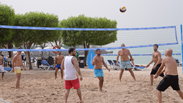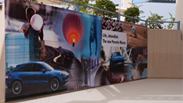 The Macan has been setting new standards in driving dynamics and enjoyment on all surfaces and in all conditions. As the world´s first sports car in the compact SUV segment, the Macan is one of the most powerful and elegant vehicles as boasted by its sporty features and dynamic engineering. The car has been hailed as revolutionary since its launch to the Kuwait market earlier this year.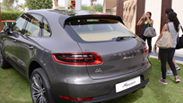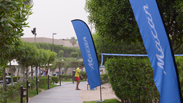 The model delivers state-of-the-art engineering, smooth and vibrant steering, powerful engines and excellent off-road terrain handling features. The Macan further features a sophisticated design that is both athletic and sleek. The Macan S was on showcase in the exclusive health and fitness club as a part of the Kuwait Macan Roadshow initiative with the aim to introduce the SUV to car enthusiasts across Kuwait.
5/8/2014