The sound has just got betterIndividualise  your Porsche with the new Sports Exhaust System.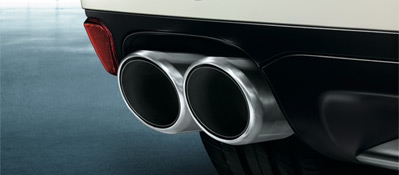 Now available exclusively for KD. 850.
The new Sports Exhaust System is now available for the Cayenne and Panamera, V6 and S models. Go ahead, add a new dimension to your Porsche and personalise the experience for KD. 850.
For further information, please visit our showroom or contact our service department on 2479 1000.
2/27/2012