Connect apps
Panamera Models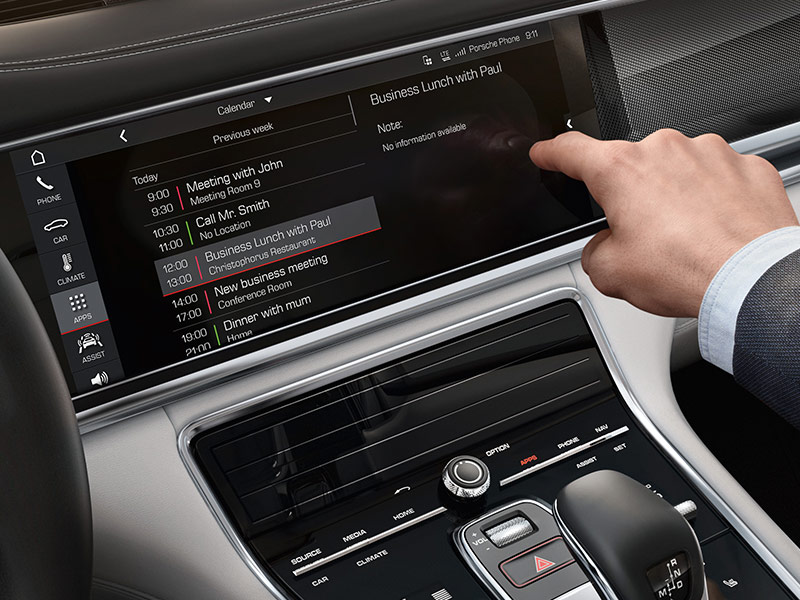 Connect apps
In addition to its range of smart services, Porsche Connect* offers two smartphone apps. The first, Porsche Car Connect, lets you use your smartphone or Apple Watch® to retrieve vehicle data and remotely control selected vehicle functions. Another feature is the Porsche Vehicle Tracking System (PVTS) including theft detection, enabling the remote location of a stolen vehicle across most of Europe.
The second app is the Porsche Connect app. This allows you to send chosen destinations to your Porsche before you start your journey. As soon as your smartphone has connected to PCM, you will be able to display them in the vehicle and transfer them directly to the navigation system. Even your smartphone calendar can be viewed directly on PCM and stored addresses used for route guidance. What's more, the Porsche Connect app gives you access to millions of music tracks thanks to its built-in music streaming function.
At www.porsche.com/connect, you can find further information about the apps and services available.
* The availability of options may vary from market to market due to local restrictions and regulations.