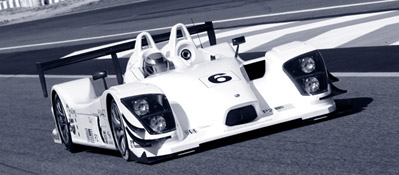 Note: To print individual articles, please open the relevant PDF and print only the pages required.
News from Porsche AG
Porsche Cayman S – News about the Cayman S on the Porsche websites
Porsche Deutschland GmbH – Porsche meets "Europa Park"
GT3 Cup Challenge – New addition to the Porsche brand cups
Porsche RS Spyder – New race prototype for customer deployment in the American Le Mans Series 2006
Download PDF/ 539 KB
Event calendar
Porsche Club Tyrol – Porsche Karwendel Trophy 2005
Porsche Diesel Club Europa e.V. – Porsche Diesel Tour
Download PDF/ 79 KB
Information exchange
Porsche Design Driver's Selection – Accessories with teeth: the new Cayman Collection
Porsche Tequipment – Exciting entertainment in auto cinema
Jürgen Barth – The new Comprehensive Guide to Porsche Production Models
Michelin – Porsche Supplier Award 2004 for Michelin
Sabek-Mattern – Tank bottle for Porsche 996 and 997
Order form for the Porsche Club Event Calendar 2006
Download PDF/ 599 KB
Reports
Porsche Club Seetal Lucerne – Tour of Andalusia
Porsche Club of America – Porsche Parade to mark 50th anniversary of the Porsche Club of America
Porsche Club Roland of Bremen – "Fahrschnack"
Porsche Club Unterfranken – Club excursion to mark anniversary
Porsche Club of South Africa – Club meeting with presentation of the Carrera GT
Porsche Classic Club Belgium – Chocolate Porsche
Porsche Club Solothurn – Factory visit in Zuffenhausen
Download PDF/ 1117 KB
Classic reports
356 Registry USA – 356 Rocky Mountain Holiday Canada 2005
Porsche Classic – AvD Oldtimer Grand Prix on the Nürburgring
VW Porsche 914 Deutschland Club – International Porsche 914 meeting
Download PDF/ 1119 KB
Issue complete 04/05
Note: The chapter 'Club Management' is only accessible toclub members in the password-protected 'Services for Clubs - Porsche Club Management' area.
Download PDF/ 3668 KB