Shaped by an intensive school: the racetrack.
In order to be successful, you mustn't forget where you came from. We never have. Each individual Porsche originates from the racetrack. Where teamwork is critical. Where every second counts. Where speed and performance are crucial. We've designed our service accordingly. Our service performance matches that of your Porsche, just as you would expect.
How you benefit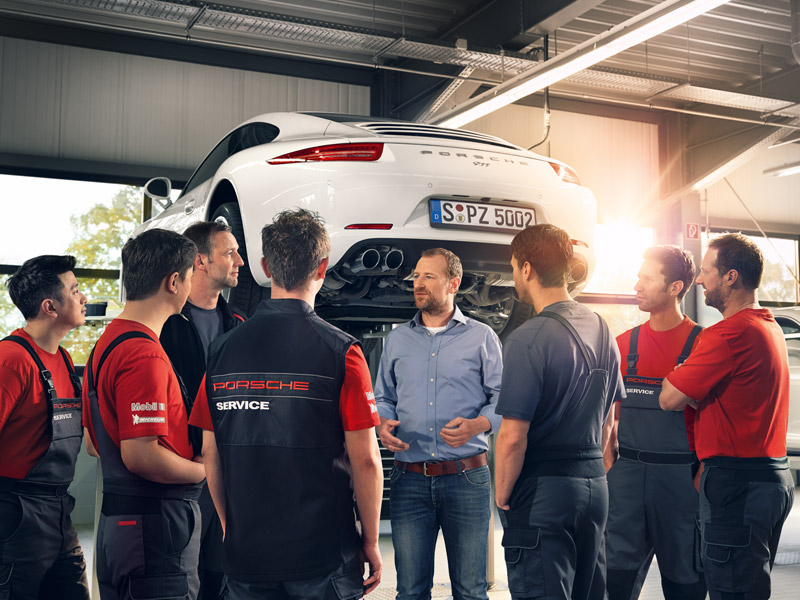 Qualified staff.
Every day, highly qualified trainers deliver technical and non-technical content in our global training centres. Using qualification programmes specially developed by Porsche for workshop and service staff. And using the experience and knowledge gained from over 70 years of sports car development.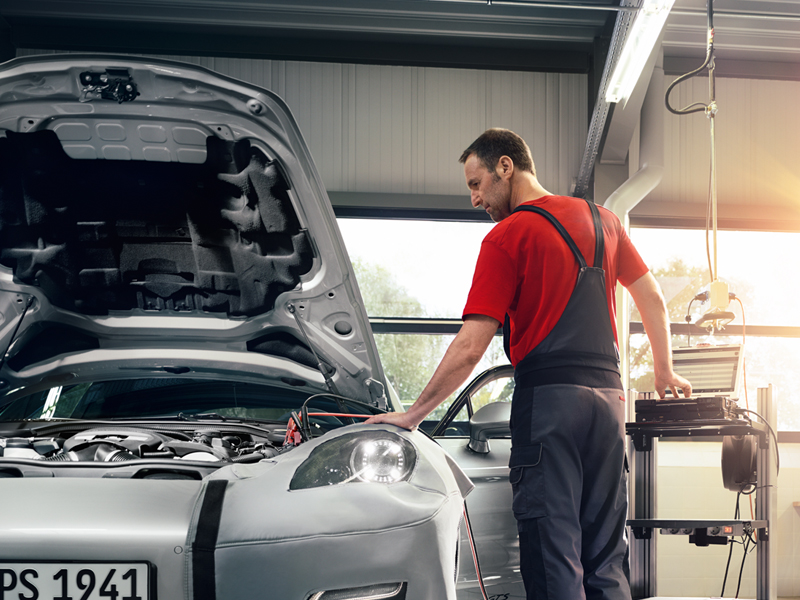 Special tools.
Any technician is only as good as their tools. That's why Porsche Centres use highly specialised technology. Such as the diagnostics tester for reading and deleting the error memory, the PCCB brake disc tester for detecting the degree of wear and tear on the ceramic brake discs, or the high-voltage test adapter for manually checking that no voltage is present on high-voltage vehicles.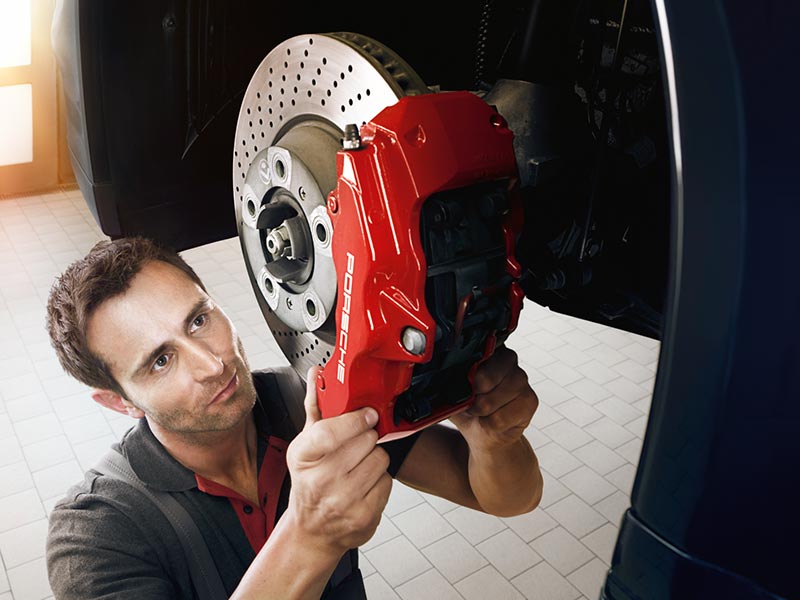 Porsche Genuine Parts.
Porsche Genuine Parts ensure that your original remains just that. Even after repair or maintenance. The spare and replacement parts are optimally tailored to your vehicle and meet the high Porsche quality standards. This applies to both safety-related spare parts, such as brake discs, and to body panels. For maximum safety, reliability and value retention.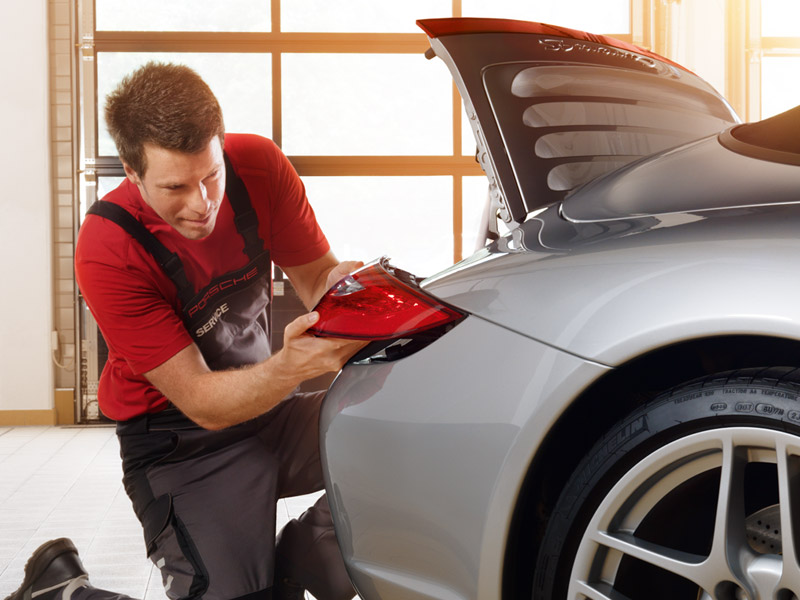 Value retention.
How much is a dream worth? And for how long is it of value? That depends. On the quality and regularity of its upkeep. Your Porsche will only retain its value in the long-term if it's consistently maintained by Porsche Service. So that you can continue to enjoy your Porsche.
Direct dialogue bay and service process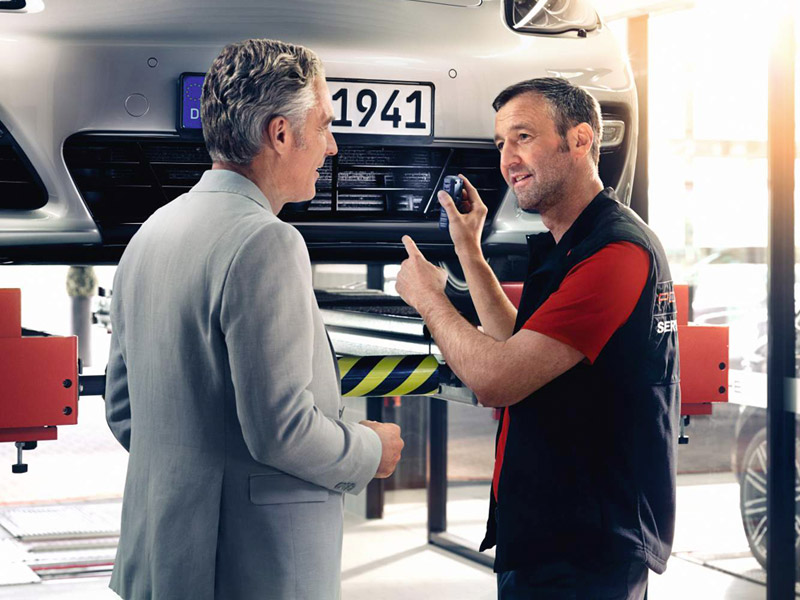 Exactly according to plan: your workshop visit.
Leaving nothing to chance. That's also typically Porsche. That's why every visit to your Porsche Centre´s workshop follows a standard process. From arranging the appointment, through the reception process, to the repair, quality inspection and vehicle return. So that we ensure consistent service.
You'll find out what work needs to be carried out on your vehicle and why, right at the outset: using our direct reception system. You're actively involved and carry out a visual inspection of your vehicle, together with our Service Advisor. Using a check list, they explain the work required and write it down. This gives you the opportunity to discuss the nature and extent of the work directly on site with the Service Advisor, along with the price, possible repair alternatives – e.g. dynamic repair - repair times and recommendations. And of course, they're also available to deal with any other issues and options regarding your Porsche. Because we don't want to leave anything to chance, especially as regards your wishes.
Customer testimonials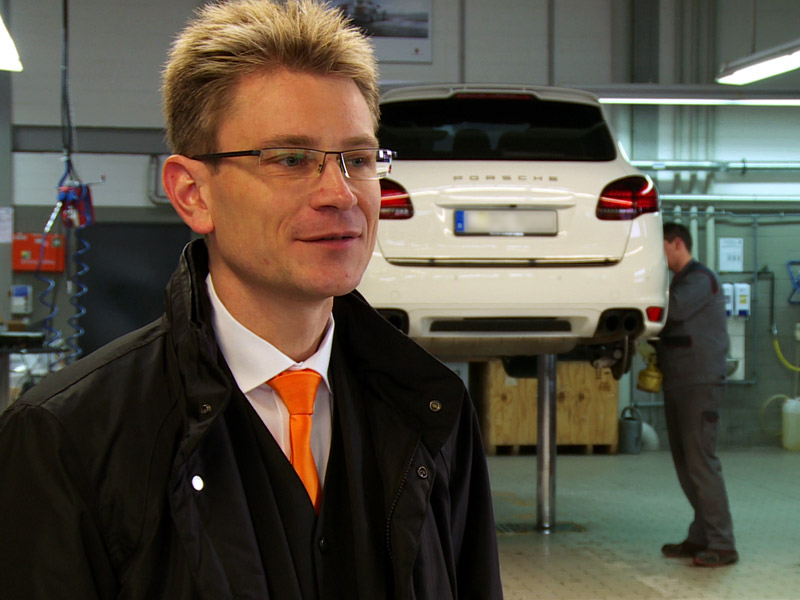 "Personal contact with the Service Advisor is very important to me, rather than anonymously handing my car over somewhere and not knowing who's working on it. I feel I'm in good hands in the Porsche Centre and well looked after. It's almost like dealing with a member of my family."
(Cayenne and Boxster customer from Germany)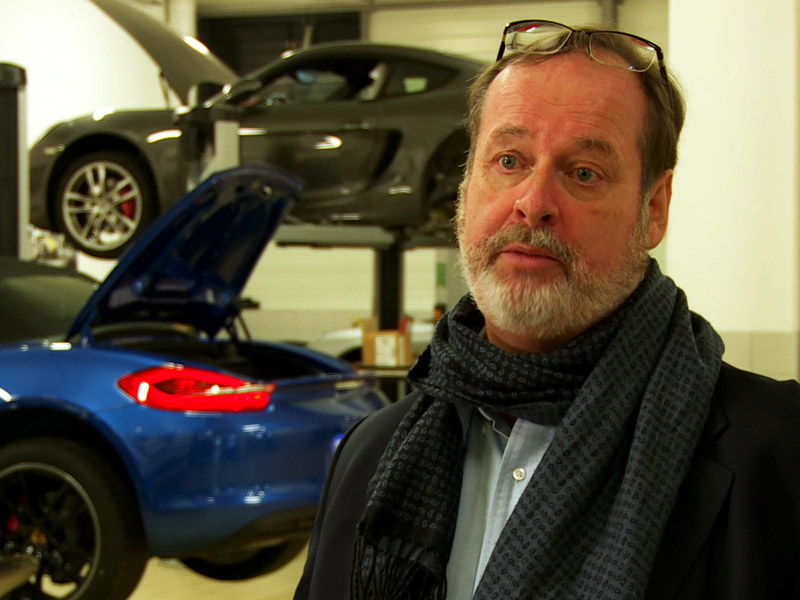 "Porsche Centres are perfect for me, because they understand their models from A to Z. Even if I were to sell my car one day, it's good to know that it will have retained its value. Because it's been continuously maintained by Porsche."
(Boxster customer from France)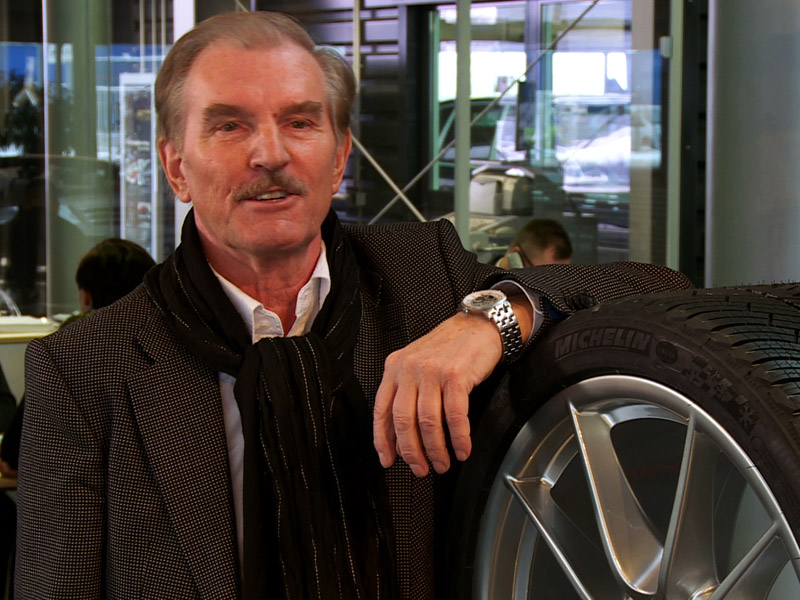 "The service and advice are extremely professional. The Service Advisor points out all the details directly on the vehicle itself."
(Panamera and 911 customer from Germany)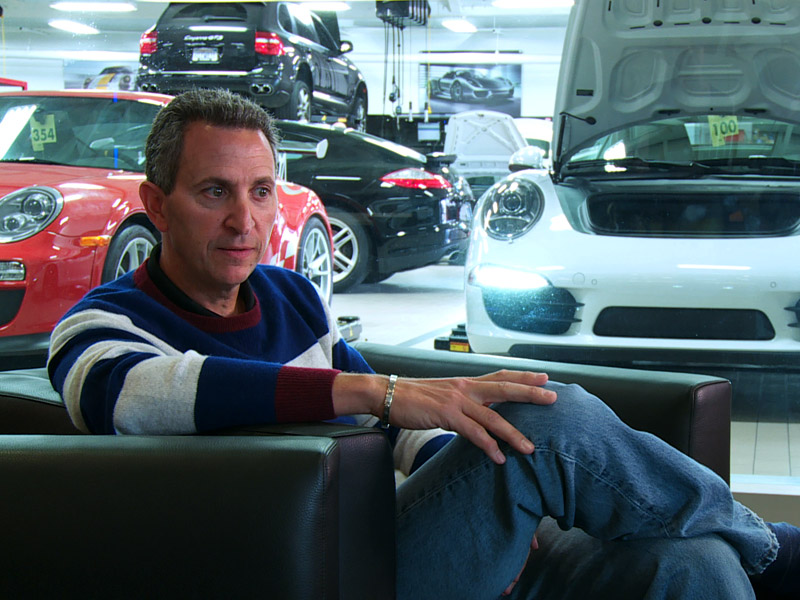 "It's very wise to have your vehicle serviced by Porsche. It's an investment. Because you want to be certain that the people you entrust with your vehicle will treat it properly."
(911 and Cayenne customer from the US)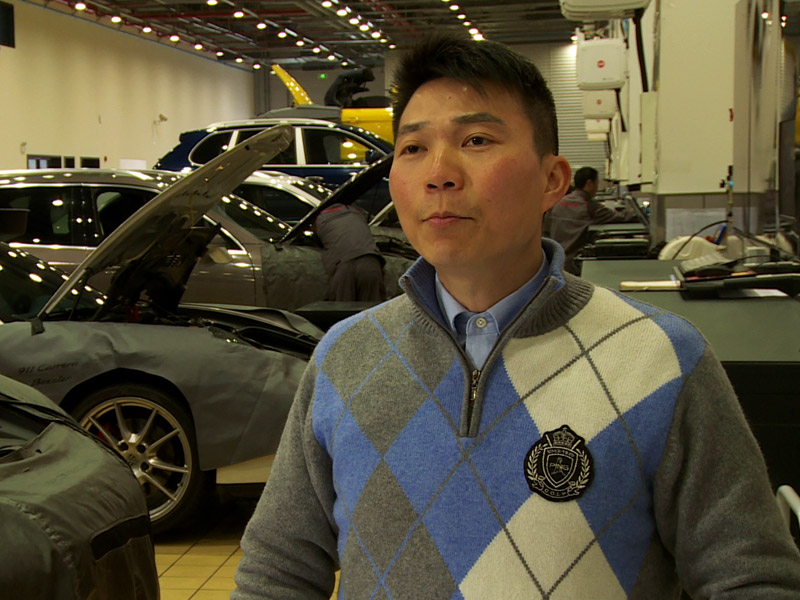 "The Service Technicians are excellently trained. They know what my car needs. And I trust them completely."
(911 Customer from China)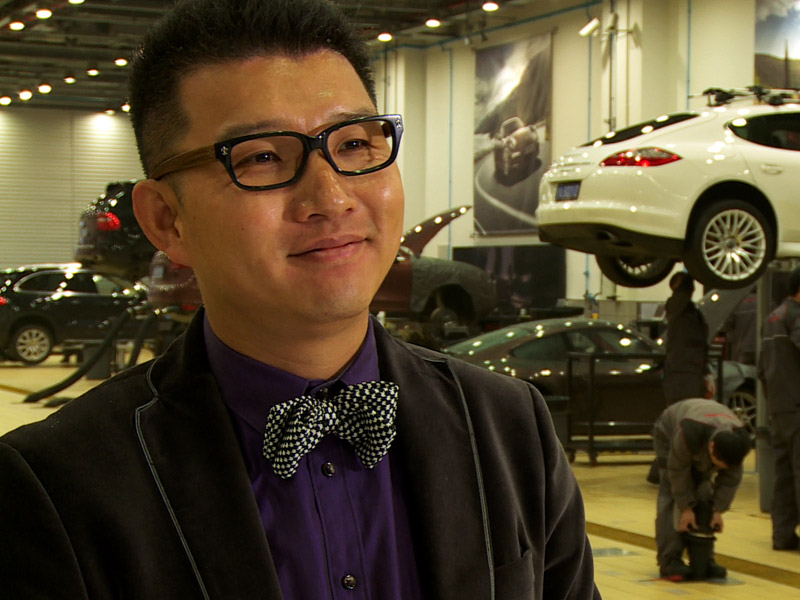 "The Porsche technicians check everything. Which ensures safety. And that's the most important thing: safety – for you and your family."
(Panamera, 911 and Boxster customer from China)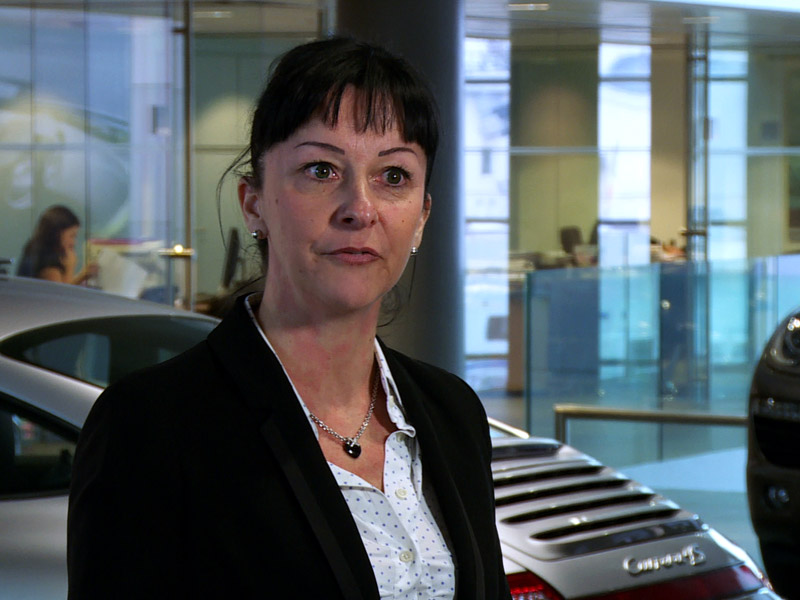 "You need to service your vehicle at a Porsche Centre if you want to maintain its reliability."
(911 customer from France)