Porsche Centre Dubai opened its doors on February 2015, becoming one of the largest showrooms of its kind in the world. The showroom caters to the region's Porsche enthusiasts with a large selection of exciting new and Porsche Approved Pre-owned models on display. The centre also houses a fully-equipped service facility, a Porsche Driver's Selection boutique and a dynamic racing simulator.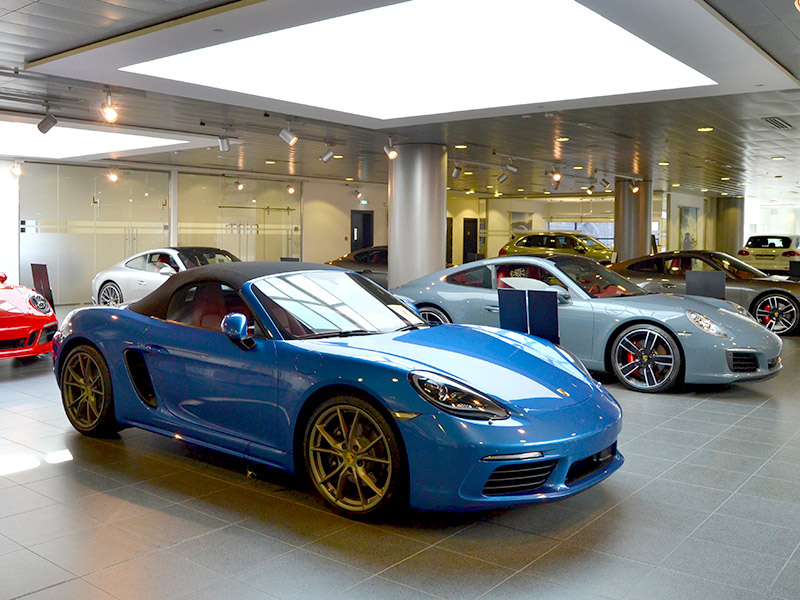 More than 50 cars on display.
Every Porsche model has been designed to deliver a truly unique driving experience, but they are all united by the common principles of uncompromising quality and performance. A fact that is evident through the 50 models displayed throughout our showroom.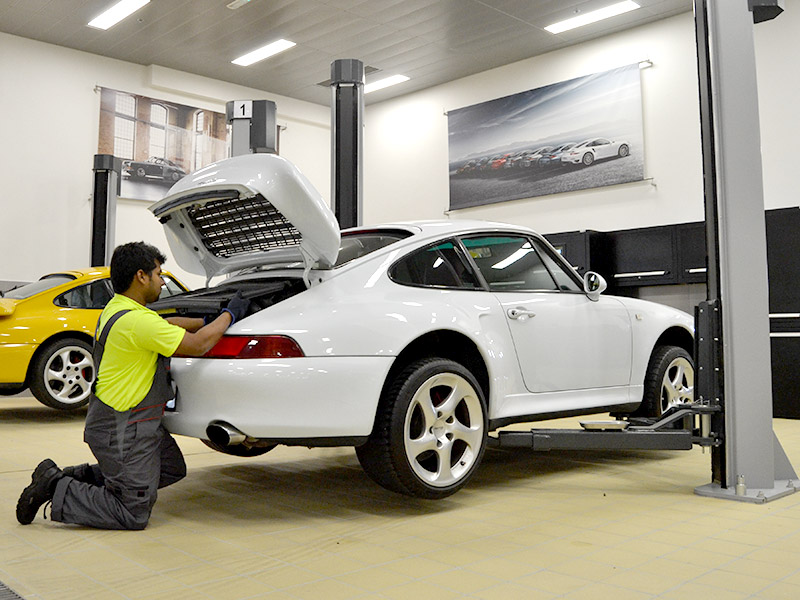 Fully-equipped service facility.
To maintain the precision engineering used to develop your Porsche, our extensive service facility features expert Porsche technicians using state-of-the-art equipment and genuine Porsche parts.
As a Classic Car partner, the facility is also equipped to service and maintain classic cars with the same level of timeless precision.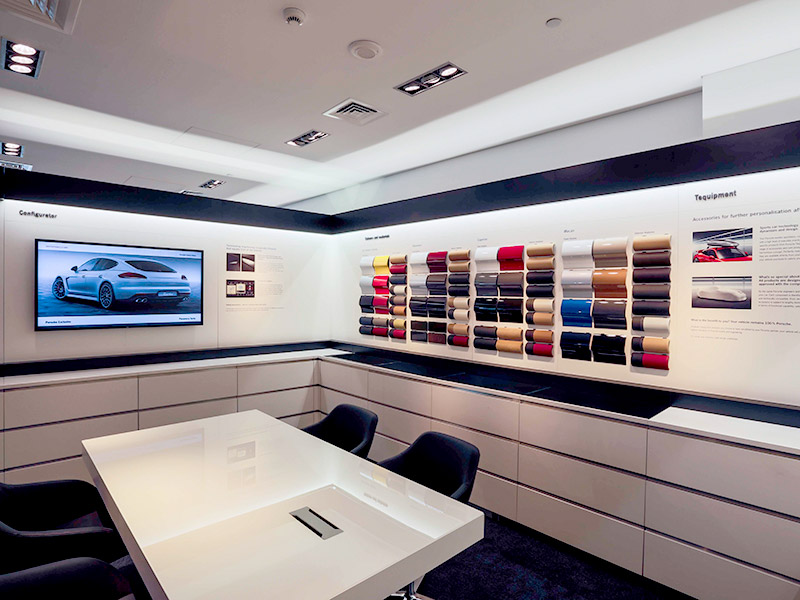 Porsche Exclusive Manufaktur Partner.
As a Porsche Exclusive Manufaktur partner Porsche Centre Dubai houses an Exclusive fitting lounge where Porsche enthusiasts can intimately experience the various customisations that are at their disposal while building their distinctively individual Porsche.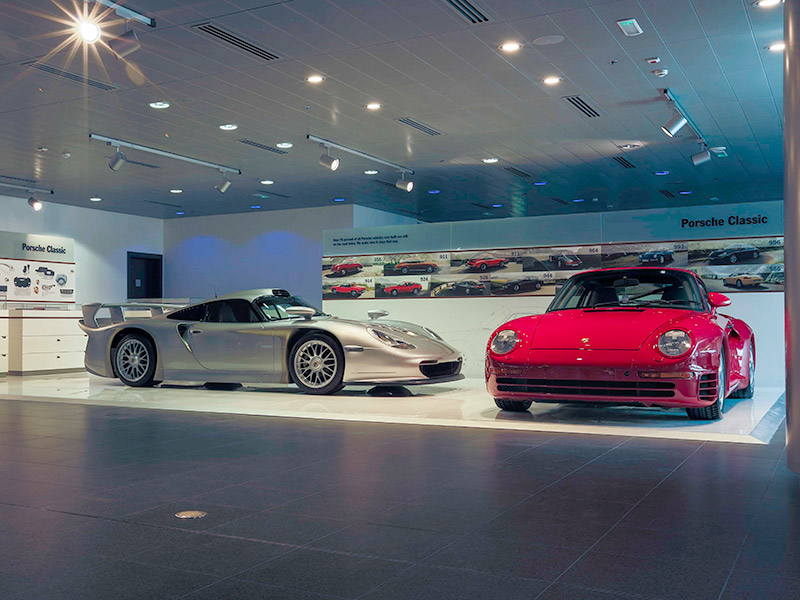 Porsche Classic Partner.
As a Porsche Classic Partner, Porsche Centre Dubai honours the many iconic Porsche models that have paved the way for decades of journeys. Our Porsche Classic corner is a testament to the inspiring origins and timeless heritage that have consistently driven us into the future.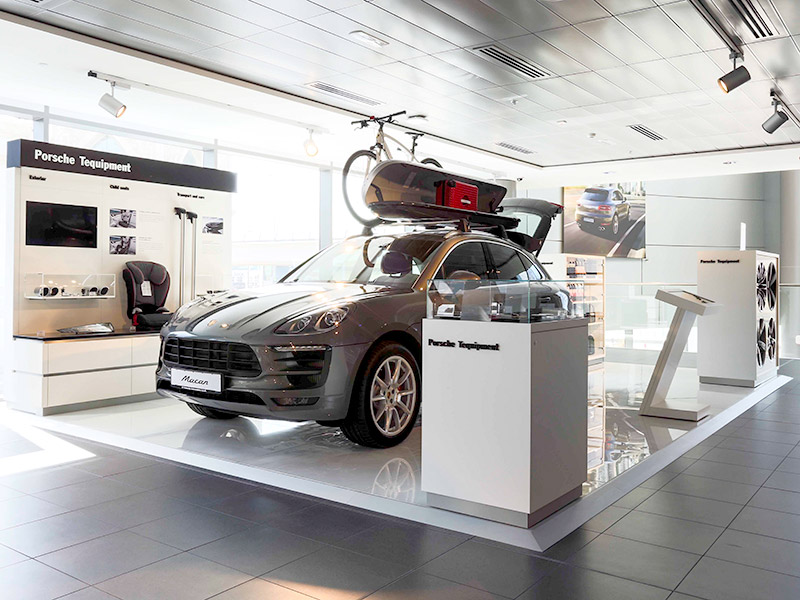 Porsche Tequipment Corner.
Fuelling the imagination of Porsche enthusiasts for over 20 years: Porsche Tequipment. Ranging from tail lights to key pouches, explore our range of Tequipment accessories to complement your every Porsche journey at our Porsche Tequipment Corner.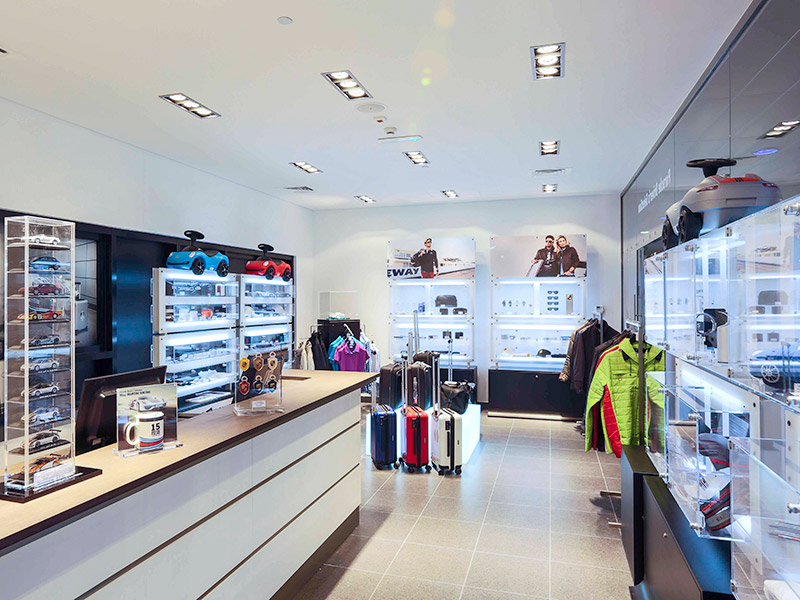 Porsche Driver's Selection Boutique.
In order to continue your exquisite Porsche experience beyond the road, our Porsche Driver's Selection boutique offers a range of accessories and add-ons that appeal to the enthusiast in you.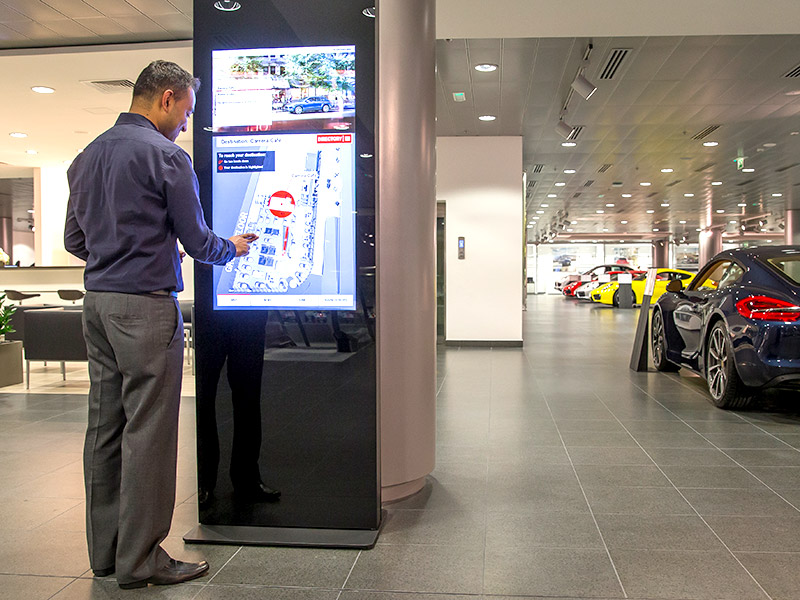 Digitalisation.
Continuing a tradition of pioneering the future, our facility is enhanced with interactive digital experiences to engage customers, through various touchpoints located across the showroom. Porsche Centre Dubai is also one of the first to feature the iBeacon technology in a showroom.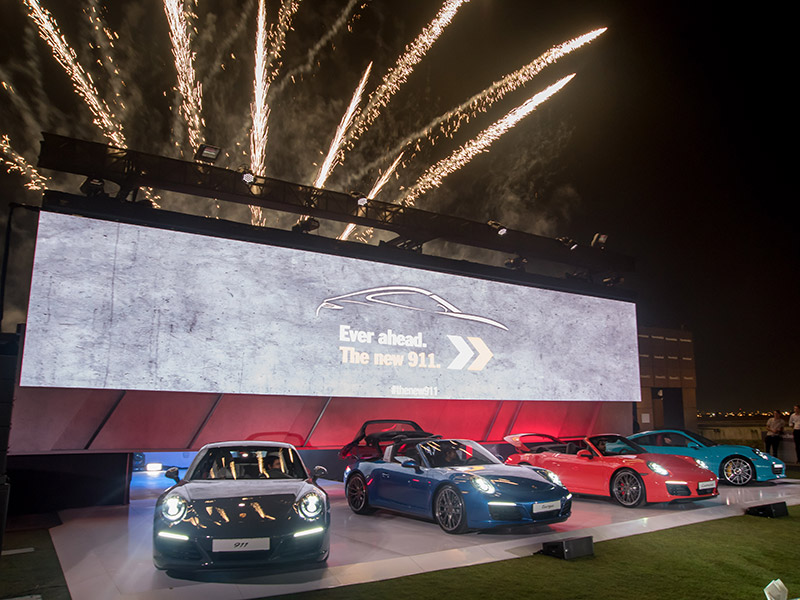 The Rooftop Experience.
Porsche Centre Dubai features a sprawling rooftop terrace offering panoramic views of Dubai, making it the perfect venue for some of the most memorable Porsche celebrations.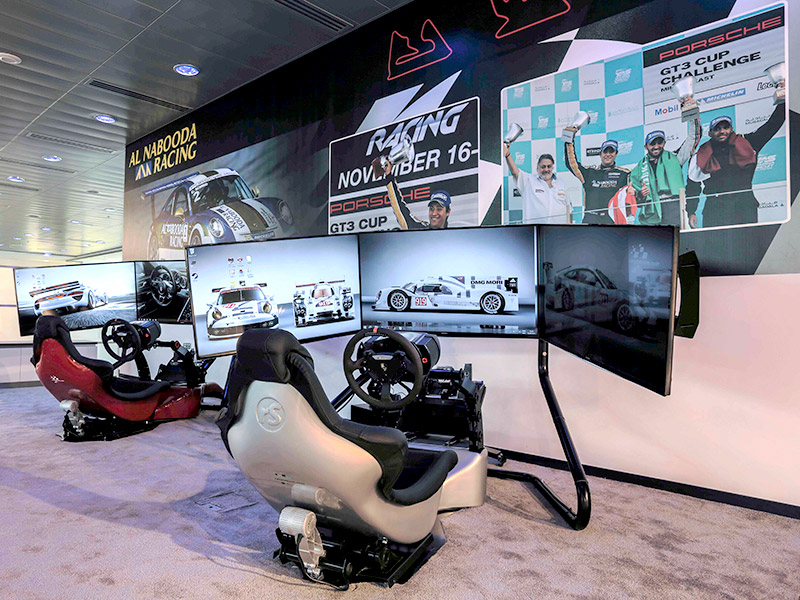 Racing Simulator.
Experience the thrill that drives every Porsche enthusiast through a dynamic racing simulator, located in Porsche Centre Dubai.