Porsche Track Experience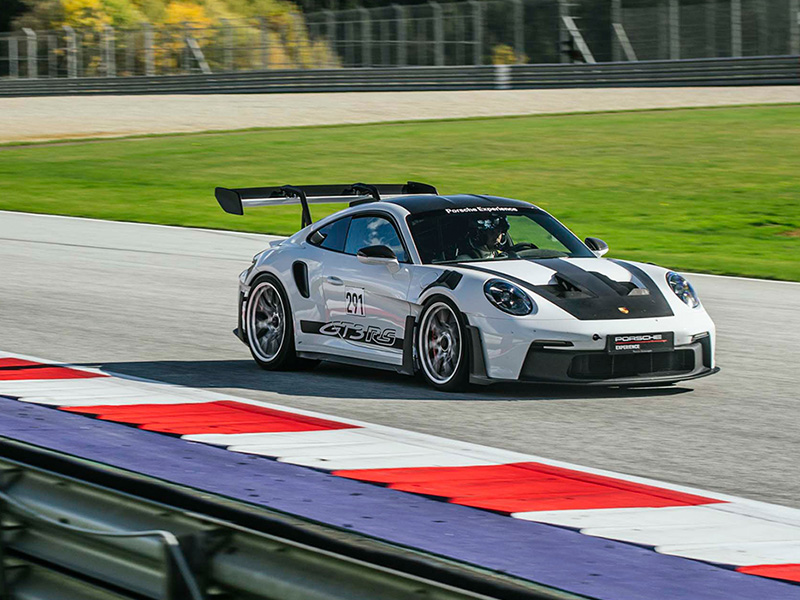 Level by Level. From Novice to Professional Driver.
Get a better feel for the vehicle. Push your limits safely. Experience the most famous racetracks in the world on the trail of the professionals. Where there is nothing in the way of you achieving your high-performance driving goals. With the Porsche Track Experience you will learn how. With training levels that build on one another and a multitude of special trainings. The results are tangible: pure driving pleasure and maximum driving safety.
Tour operated by SPORTTOTAL EVENT GmbH.
Read more
Porsche Racing Experience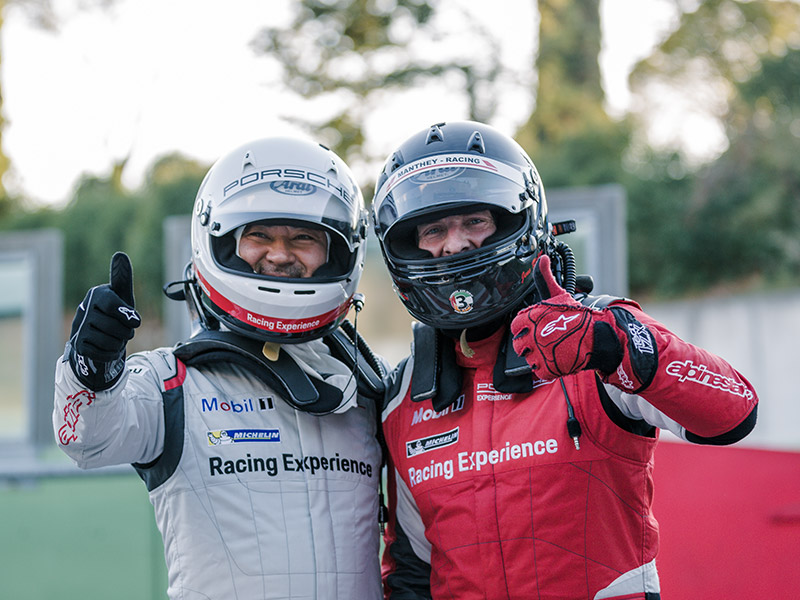 Start Your Own Mission!
Fulfill your dream and prove your motorsports talent. Start your own personal racing career, with professional training and a comprehensive full service mentoring program which with three successive levels are perfectly custom tailored to your needs.
Read more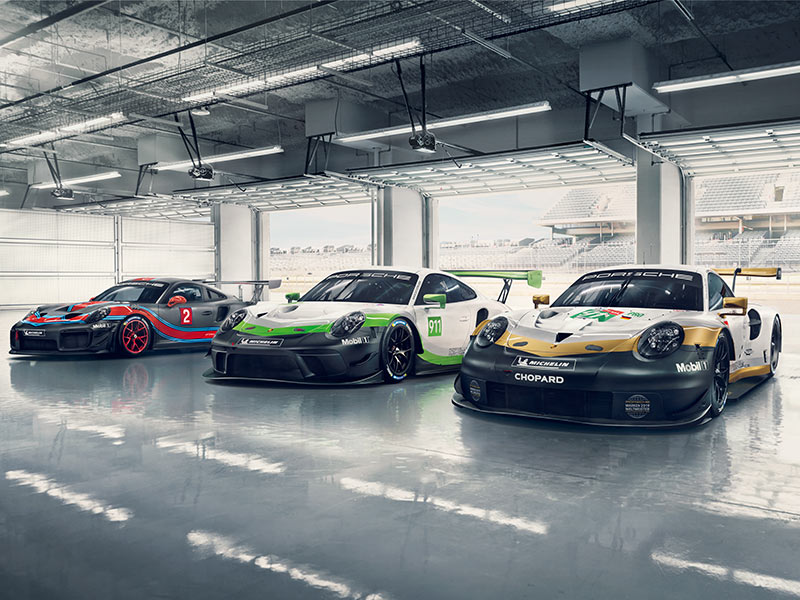 Adrenaline. Goosebumps. Thrills. Drive.
The Porsche GT Race Car Experience is unique, personalised – and highly exclusive. It is aimed at drivers of extremely high-performance race cars. At people looking to take their skills to the next level. Full support. On the track. All tailored to your personal goals and your unique vehicle. Discover the new, highly exclusive driving program. Created specifically for drivers of the 911 GT2 RS Clubsport, 935, 911 GT3 Cup MR, 911 GT3 R or even 911 RSR.
Read more
Porsche Travel Experience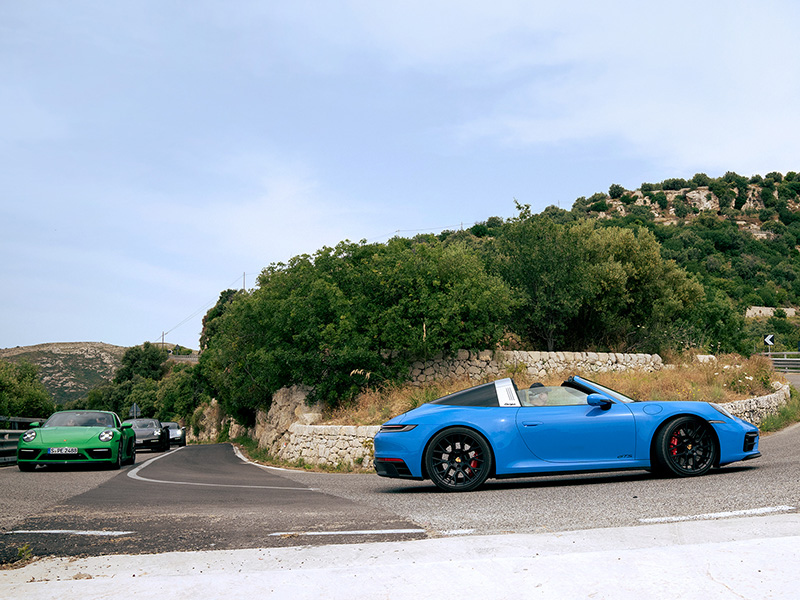 Combine Traveling with Sports Car Performance.
Discover the most beautiful routes in the world – and a world of wonder along the way. With the exclusive journeys offered by the Porsche Travel Experience – in Germany, Europe and further afield. Travel along winding coastal roads, over countless serpentine switchbacks and breathtaking mountain passes. One thing is certain: You will be driving through exciting new territory – in the best company of course: a Porsche. The journey becomes the destination.
Tour operated by SPORTTOTAL EVENT GmbH.
Read more
Porsche Adventure Experience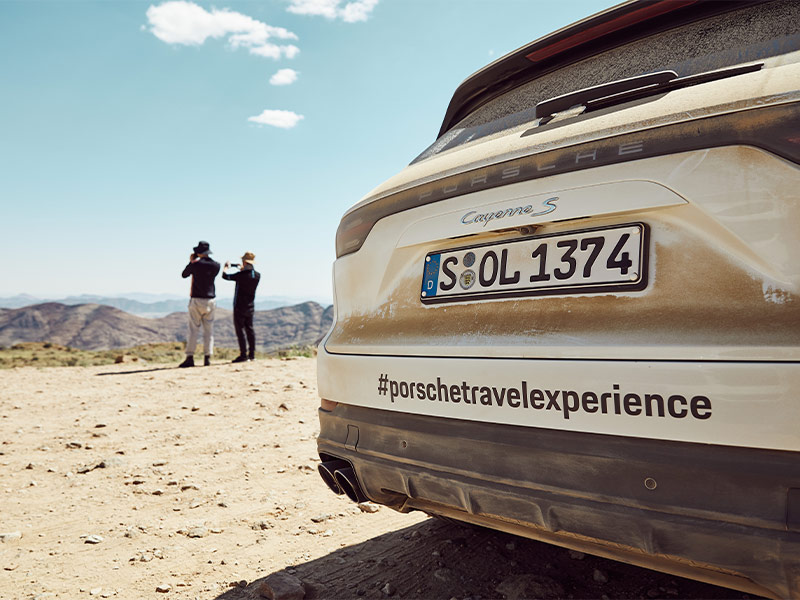 A Special Kind of Journey.
Adventure, action, adrenaline. Three things that come guaranteed with our Porsche Adventure Experience tours. For people who find the driver's seat far more relaxing than a deckchair – and want to slake their thirst for adventure. Very special journeys await you – where you also get to experience the performance of a Porsche on varied terrain.
Tour operated by SPORTTOTAL EVENT GmbH.
Read more
Porsche Ice Experience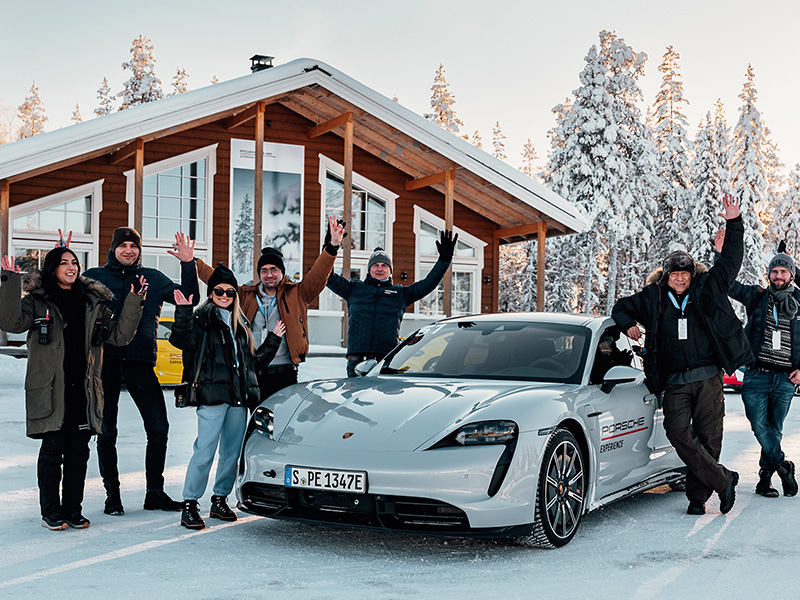 Drifting on Snow and Ice.
The desire to drive a thoroughbred sports car. To experience a winter like those you remember from your childhood storybooks. Even after many years, those dreams can still be hugely important. And that is precisely why it is time to make them come true with the winter programmes of the Porsche Ice Experience and an extra shot of adrenaline. Are you ready to break away from familiar paths and find the racing line across the snow and ice?
Tour operated by SPORTTOTAL EVENT GmbH.
Read more
Porsche Travel Experience
Porsche Track Experience
Porsche Ice Experience
Porsche Track Experience
Porsche Racing Experience
Porsche Ice Experience
Porsche Ice Experience
Porsche Track Experience
Porsche Travel Experience
Porsche Racing Experience
Porsche Track Experience
Porsche Adventure Experience
Porsche Ice Experience
Porsche Racing Experience
Porsche Ice Experience
Porsche Track Experience
Porsche Travel Experience
Porsche Racing Experience
Porsche Racing Experience
Porsche Track Experience
Porsche Travel Experience
Porsche Racing Experience
Porsche Ice Experience
Porsche Travel Experience