Porsche Track Experience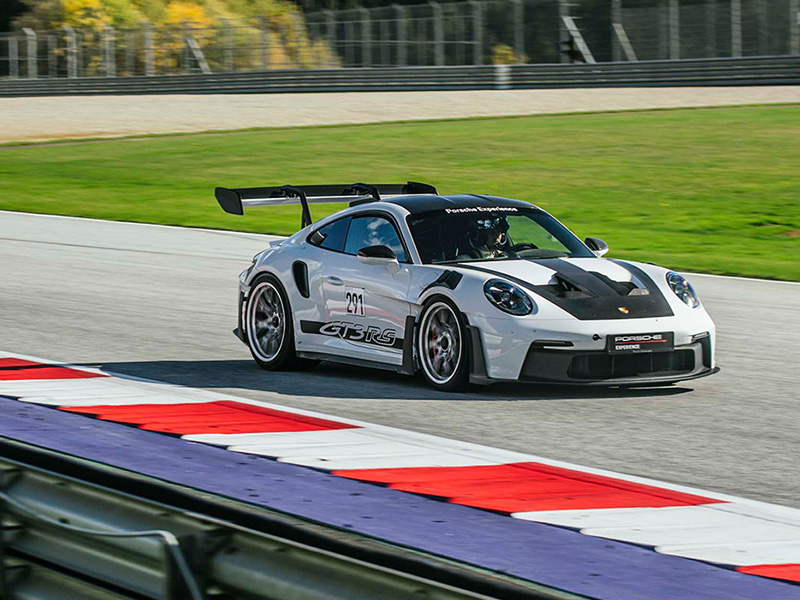 Get your heart pounding on legendary racetracks.
For almost 50 years, the Porsche Track Experience has been teaching the fine art of driving through a variety of challenging disciplines. In the four progressive stages of DISCOVER, LEARN, BOOST and RACE, you'll find your ideal starting point and the perfect match to your current driving skills and goals in one of our wide range of training programmes.
From your first kilometre on the racetrack to all-round support for your debut in motor sports, the Porsche Track Experience puts you in pole position without any detours. Your platform for endless driving pleasure where the steep learning curves include legendary Grand Prix circuits such as Spa-Francorchamps, the Hungaroring, the Circuit Paul Ricard as well as the Nürburgring-Nordschleife. Up for the challenge? Make it yours.
The organiser is Manthey Racing GmbH.
Discover more
Porsche Travel Experience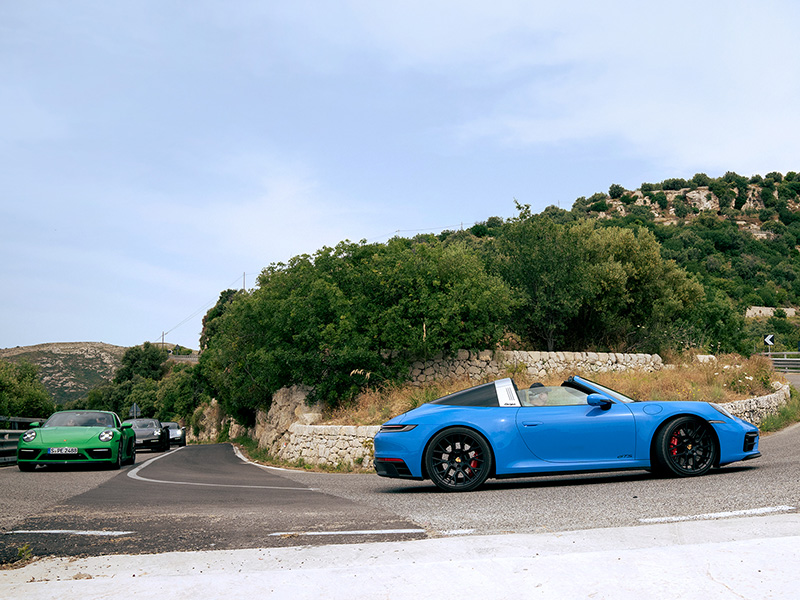 Experience the most beautiful corners of Europe in a sports car.
Winding coastal roads, spectacular hairpin bends, breathtaking mountain passes: Porsche Travel Experience has been combining exclusive travel experiences with impressive sports car performance for more than 25 years. Be it Ireland or Sicily, southern Spain or Croatia, the Black Forest or the Alps – experience your dream destinations behind the wheel of a Porsche model that perfectly matches the destination.
Awaiting you is a total package of high-performance vehicles, a richly varied social programme, first-class hotels and charming restaurants, accompanied by experienced tour guides. Climb in – your Porsche is ready. 
The tour operator is AVANTGARDE Experiences GmbH.
Discover more
Porsche Ice Experience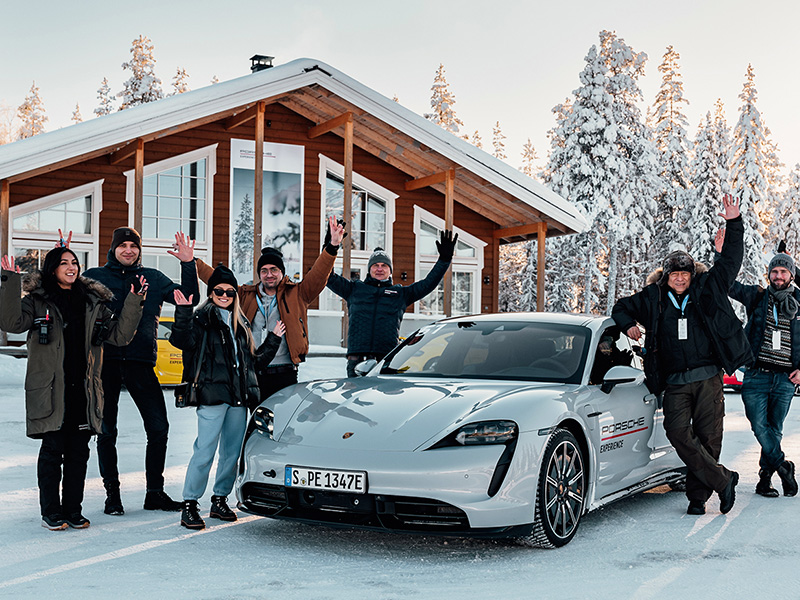 Experience action-packed driving pleasure on snow and ice.
Are you ready to break away from conventional paths and venture out onto black ice? Then experience winter sports the Porsche way. The far northern reaches of Finland is where the heart of the Porsche Ice Experience beats. And it's sure to get your pulse racing – drift after drift.
At the Porsche Driving Area Levi, you'll get your wheels turning on challenging courses and handling tracks in the three consecutive training levels, Ice Experience, Ice Force and Ice Force Pro. With load change reactions and lateral acceleration, action-packed driving pleasure is guaranteed. Experience pure thrills and savour the happy moments as master of the ice curves. The result: unforgettable adventures north of the norm.
The tour operator is AVANTGARDE Experiences GmbH.
Discover more
Porsche Experience
Porsche Experience
Porsche Experience
Porsche Experience
Porsche Experience
Porsche Experience
Porsche Experience
Porsche Experience
Porsche Experience
Porsche Experience
Porsche Experience
Porsche Experience
Porsche Experience
Porsche Experience
Porsche Experience
Porsche Experience
Porsche Experience
Porsche Experience
Porsche Experience
Porsche Experience