Now Open, Porsche Centre Mussafah
Uniqueness is a trait that is inbuilt into your Porsche. Bringing your Porsche in for a service to Porsche Centre Mussafah involves giving your car the individual care and attention that it deserves. Our prior appointment system to service your Porsche can have more benefits than you can imagine in terms of specific attention to detail and personalised perfection.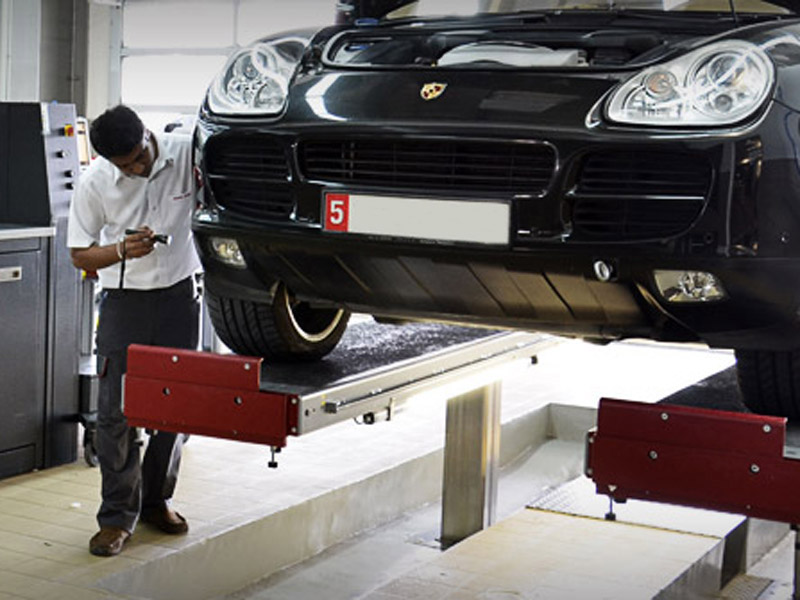 Simply call us for an appointment and choose a time convenient to you. We will send you a reminder SMS with your appointment details and the name of your service advisor a day prior to your appointment. Please try and avoid delaying your appointment and be on time.
Shorter waiting periods, as we will have your specific advisor at your service during your designated time slot. A faster roll-out from the Service Centre thanks to the streamlined system, in case there are no major repairs needed. Higher levels of personal attention from your advisor, as the time slot is entirely yours.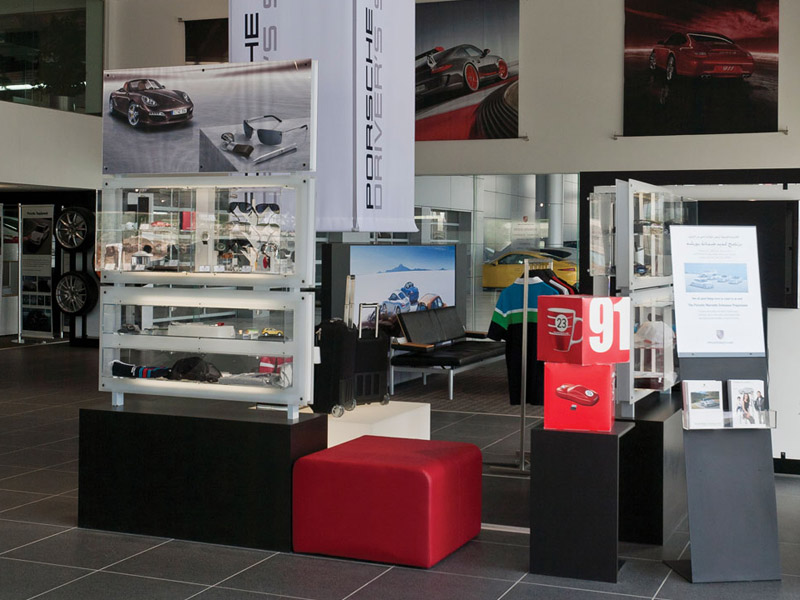 Our pre-approved cars go through a 111 point quality inspection checklist. Rest assured that when it hits the road, it hasn't just been approved, it's been Porsche approved. It's hard to part with your Porsche. But it helps knowing that there's a perfect home waiting for it. Make the most of our trade-in offers at exclusive rates, and maximize the value of your Porsche.
Make the most of your time at the largest Porsche Service Centre in the world. An in-house Porsche Lifestyle by Porsche Design stand featuring the latest collection is at your disposal to browse through and purchase while you wait.
Porsche Centre Mussafah
Telephone: 02 6193 911
Facsimile: 02 5555 657
E-mail:
Porsche Approved: Porsche.preowned@ali-sons.com
Customer Care: Porscheservicecentre@ali-sons.com
Service Center: porscheservicecenter@ali-sons.com
Working hours:
Saturday to Friday 7:30 am to 5:30 pm.
Roadside assistance: 8009 911