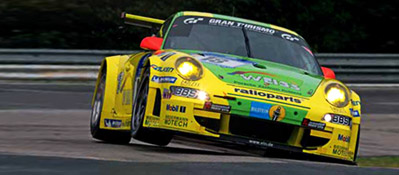 If you're curious and would like to know more about our Porsche magazine, you'll find selected articles here for you to read as a sample.
We hope you enjoy reading them – and if you want to read more, you can apply for subscription to 'Christophorus' online now.
Breaking Free
With the sun shining over the Pacific on the weekend, there's no stopping the Boxster Spyder's sprint to freedom on California's Highway 101.
Descargar PDF/ 530 KB
What a Car, What a Star!
The 911 S from 1970, Steve McQueen's partner in the film Le Mans, is a coveted collector's item. It's about to be auctioned in California.
Descargar PDF/ 413 KB
Greased Lightning
A hot ride through the "Green Hell": The Porsche 911 GT3 RSR won the dramatic 24-hour race on the Nürburgring.
Descargar PDF/ 189 KB
The Lucky Draw
Porsche Classic has completely restored a 911 T from the year 1973. It will be the grand prize in a raffle at the Porsche Parade in the United States.
Descargar PDF/ 293 KB
Storming to the Summit
Klausen Pass in the Swiss Alps provides a spectacular and atmospheric backdrop for a photo session with the new Panamera Turbo S.
Descargar PDF/ 335 KB