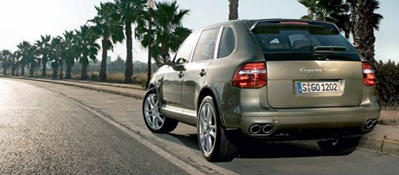 If you're curious and would like to know more about our Porsche magazine, you'll find selected articles here for you to read as a sample.
We hope you enjoy reading them – and if you want to read more, you can apply for subscription to 'Christophorus' online now.
The Globetrotter
The new Cayenne roars onto the scene. On the Iberian Peninsula, the current models of the sporty SUV show what's in them.
Descargar PDF/ 392 KB
High-Tech Atomizers
Direct Fuel Injection is among the most important developments in the engines of the new Cayenne models. It's all built around a little part with a big punch.
Descargar PDF/ 206 KB
Centered
At Posche's new Motorsports Center in Weissach, the succesful models RS Spyder and 911 GT3 RSR are created completely by hand in the style of classic manufacturing.
Descargar PDF/ 358 KB
The Heart of the Matter
On the building site of the new Porsche Museum in Zuffenhausen, new solutions are called for every day. One example is the special concrete mixes.
Descargar PDF/ 244 KB
The Grass Is Always Greener – in the Desert
Golf fascinates the masses - there are some 50 million players worldwide. The We-Ko-Pa Golf Club in Arizona, in the middle of the desert, is among the most exclusive.
Descargar PDF/ 639 KB