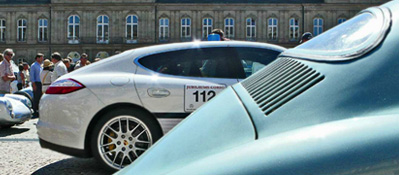 Note: To print individual articles, please open the relevant PDF and print only the pages required.
New from Porsche AG
Porsche plant visits
Porsche Panamera – Development goes to plan
Ferrytales
Porsche strengthens partnership with VW
Ferdinand Alexander Porsche celebrates his 70th birthday
Descargar PDF/ 3306 KB
Event calendar
International Porsche Club presidents meeting
Porsche Francorchamps Days 2006
AvD Oldtimer Grand Prix 2006
Anniversary of Porsche Club Styria
Porsche Sports Cup dates 2006
Porsche Classic Car Trophy
Descargar PDF/ 2790 KB
Information exchange
Porsche Design Driver's Selection – Quality and design: individual touch in everyday office
Porsche Tequipment – In abundance.
Descargar PDF/ 2650 KB
Classic Information Exchange
Porsche Classic – Retro Classics in Stuttgart
Porsche Classic/Worldwide Club support from Porsche AG/Club support from Porsche Deutschland GmbH – Techno Classica 2006
Porsche Classic – Parts catalogue now accessible online!
Descargar PDF/ 2340 KB
Reports
Porsche Club South Africa, Cape Region – Porsche Parade 2005
Porsche Club Mexico, Region Puebla – First official meeting
Porsche Club Hellas – Track Day in Serres-Thessaloniki
Porsche Club Portugal – Coastal tour
Porsche Club France, Région Méditerranée – Paradis Porsche in St. Tropez
Porsche Club Tirol – Premiere for the Karwendel Trophy
Porsche Club Zytglogge-Bärn – Anniversary excursion
Porsche Club Mainfranken – A journey to the South
Porsche Club Köln – Island experience
Porsche Club Roland zu Bremen – Summer celebration
Descargar PDF/ 1722 KB