Here you can find a selection of ongoing and already completed projects.
Special projects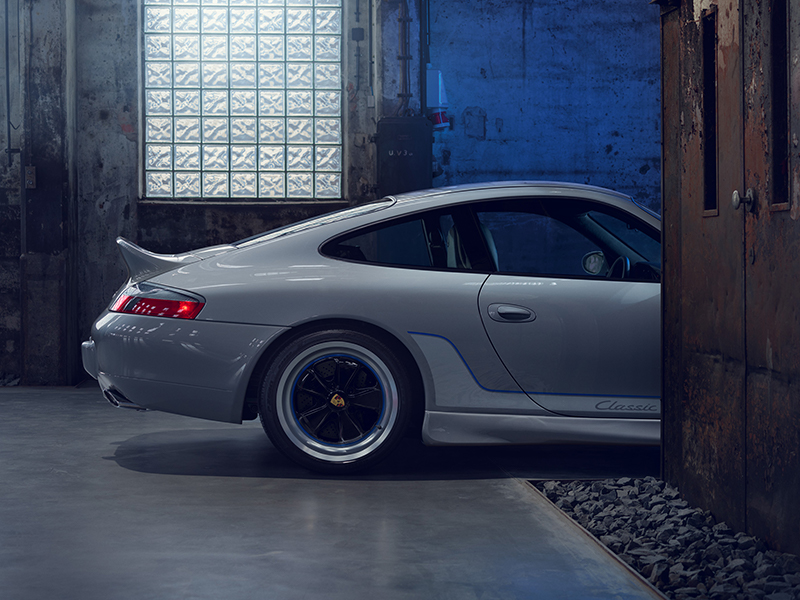 Porsche 911 Classic Club Coupe
The Porsche Club of America (PCA) has been waiting two and a half years for this moment: the 911 Classic Club Coupe is celebrating its premiere. The vehicle that inspired the exclusive project was the 911 Sport Classic (type 997) – a coveted limited series, with a legendary rear spoiler in the style of the 911 Carrera RS 2.7 and a double bubble roof that was never available before in the USA. With the new Factory One-Off, under the guiding principle of the newly launched Sonderwunsch programme, we have now succeeded in achieving an equally exciting vehicle concept for the USA. Based on a 996, this one-of-a-kind not only brings together a ducktail, double bubble roof, Fuchs rims and GT3 technology – it makes everything look like it was made from one piece.
Read more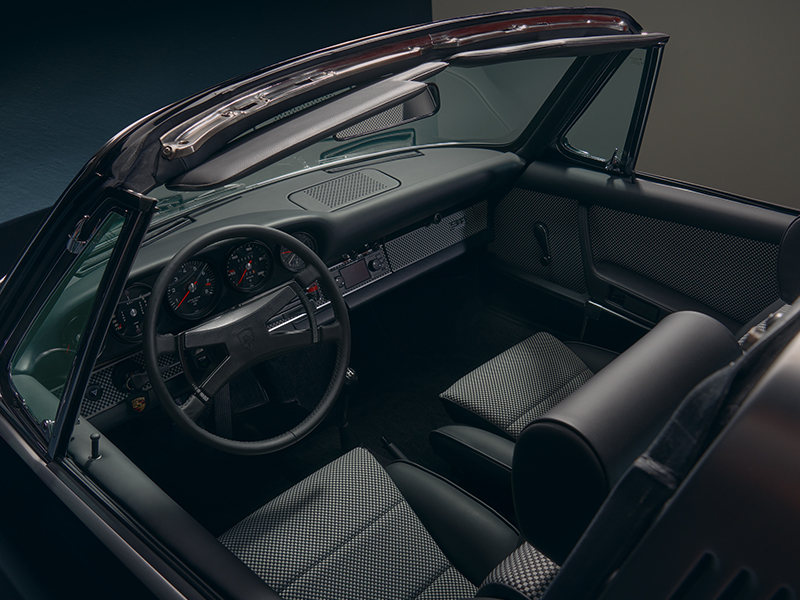 Project Black
This factory restoration is not so much the story of a vehicle. This story is about design. More precisely, about Porsche Design – the company that Ferdinand Alexander Porsche founded in 1972 to realise his conceptions of good design. Nine years earlier, Ferry Porsche's eldest son had his first major success as an industrial designer: the Porsche 911. A model that became iconic and has played a key role in shaping the Porsche legend to this day. To mark the 50th anniversary of Porsche Design, Porsche Classic is honouring this achievement with a restored 911 S 2.4 Targa from 1972, the year Porsche Design was founded.
Read more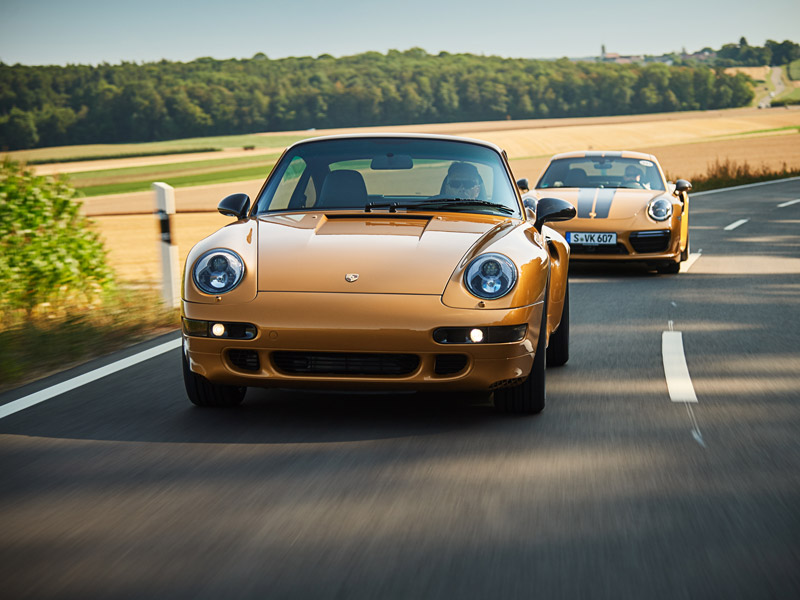 Project Gold
After months of secrecy, it's finally time: Unravel the mystery of an exceptional vehicle project – our "Classic Project Gold". Are you curious yet? Take a glimpse behind the scenes of the "Classic Project Gold" here. Explore our films and images to learn all about the individual production steps.
Read more