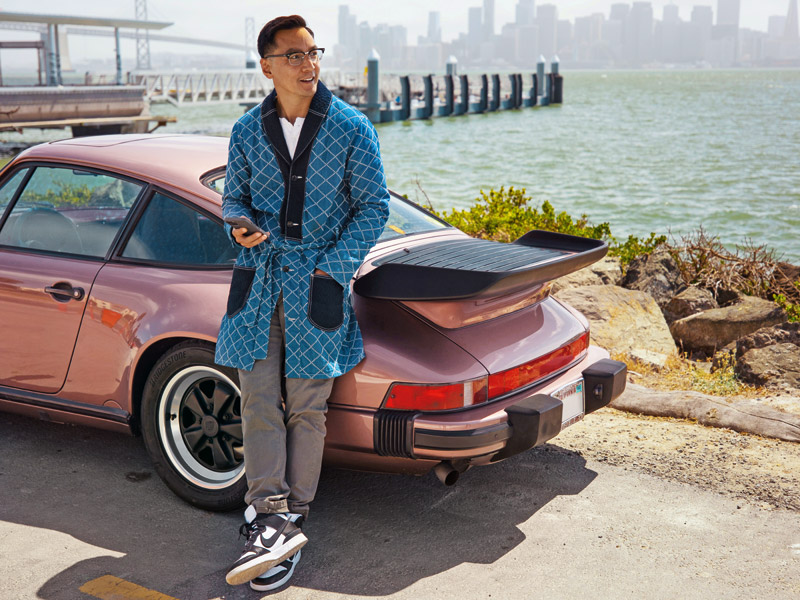 The Yin and Yang of Daniel Wu
In his hometown of San Francisco, the movie star and martial artist talks about his Asian roots and the search for the right balance – both in life and on the racecourse.
Read more
As a schoolboy, Daniel Wu was able to select the color of his father's Porsche 911 G series – Cassis Red.
Daniel Wu took the Porsche 911 built in 1988 off his father's hands ten years ago and has cherished it ever since.
The Porsche 911 GT3 Touring forms the harmonizing contrast to the nostalgic G series. Wu also uses it for track days.
For Wu, old and new create a harmonious balance, just like the balance between traditional wisdom and a modern lifestyle.
Martial Arts on the Silver Screen. Wu became world-famous as Sunny in Into the Badlands.