The Porsche Classic Factory Restoration facility located in the Porsche Experience Center in Atlanta provides repairs and restoration services to all Porsche Classic customer vehicles – from the early 356 models to the 911 (type 997).
Our goal is to keep your classic on the road and running as good as new. We make use of Porsche Classic Genuine Parts to ensure the quality and genuine character of the components. In our machine shop, we utilize both modern and period correct tools and techniques. Enthusiastic and knowledgeable owners of classic Porsche models place great importance on maintaining their classic's performance and value. This is the reason why our technicians at the Atlanta facility take pride in maintaining the integrity of the classic Porsche motor, transmission and suspension design while bringing its performance and appearance back to new.
Understanding the end goal for the customer is key. We, at Porsche Classic Factory Restoration Atlanta, ensure that we are completing all repairs while also fulfilling the customer's vision. We think holistically and take regular inspections and maintenance as seriously as restoration. Here too, we are just as meticulous. After all, your classic car is unique – and it should stay that way for the long term.
Our team of experts work diligently to maintain and preserve all Porsche Classics.
Porsche Classic Factory Restoration Atlanta
phone: + 1 (0) 888 204 – 7474
e-mail: classic.service@porsche.us
Services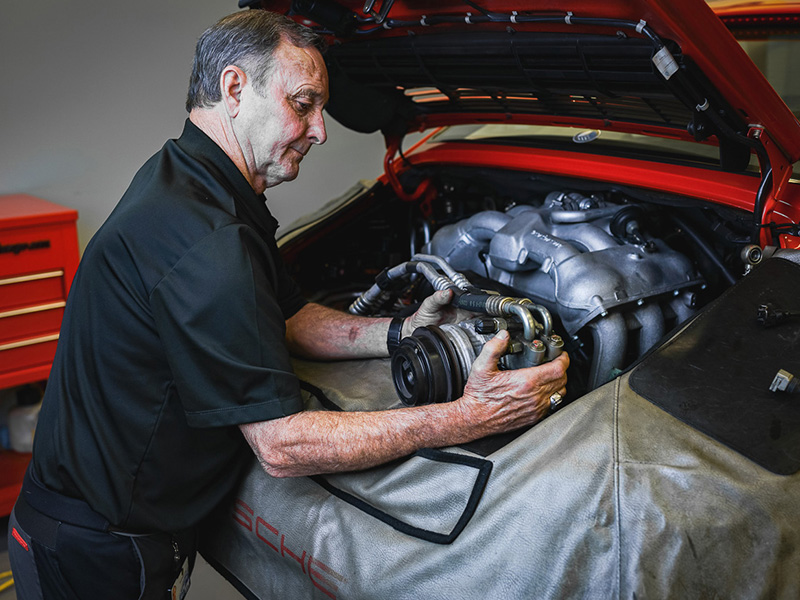 1. Engine
The Porsche Classic Factory Restoration facility in Atlanta will get your classic Porsche running again. Our specialists, with decades of experience, can perform engine maintenance and repairs on any Porsche Classic model.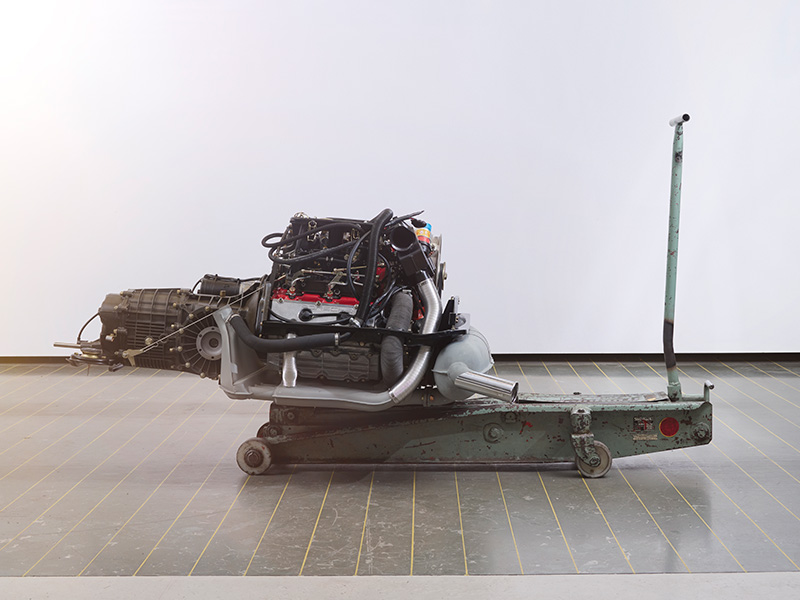 2. Transmission
From a small leak to a full gearbox repair, our specialists perform general maintenance and repairs on any Porsche Classic vehicle. Our diligent craftsmanship ensures continued longevity for your classic Porsche.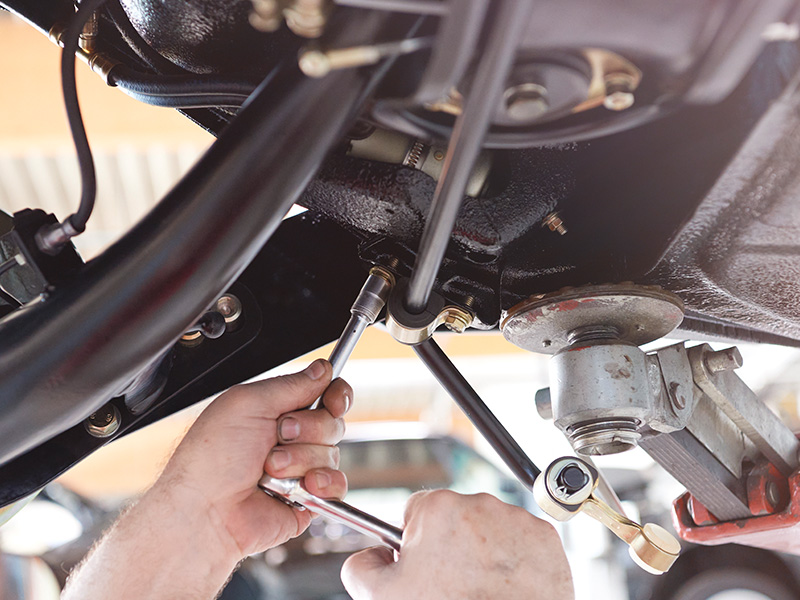 3. Chassis & Suspension
For any vehicle in our shop, the team at our Atlanta facility inspects and evaluates the condition of the chassis components and can perform any repair or complete restoration of the chassis systems. Our state of the art alignment system enables our experts to ensure suspension set-up properly reflects Porsche technical requirements. Our expert staff ensure your vehicle's running stability.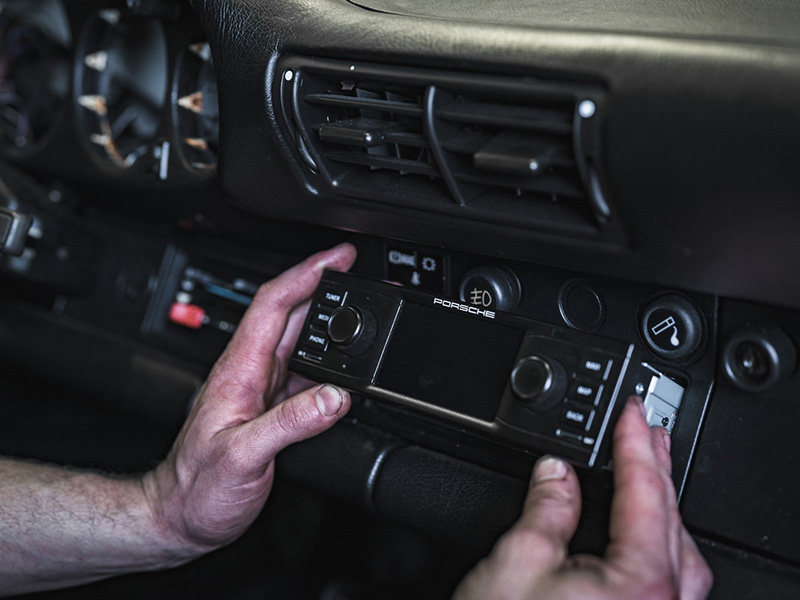 4. Interior & Electrical
The Porsche Classic Factory Restoration facility in Atlanta offers a varying level of interior refinishing and renovation. We replace cracked, aged leather with quality leather. Depending on the customer's goal, we can also perform an interior overhaul by request. Our experts carefully repair or replace wiring harnesses.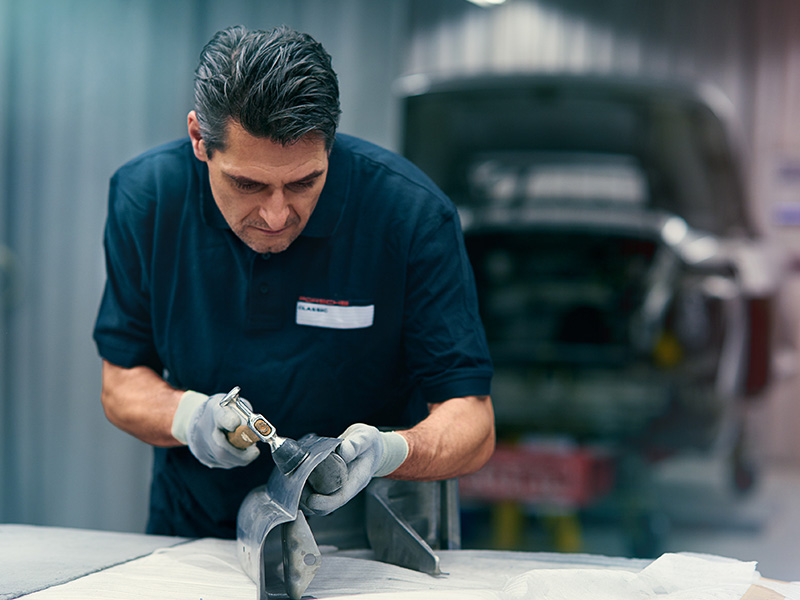 5. Body & Paint
From minor hail damage and dents to major body and paint jobs, our specialists are equipped with providing the highest level of craftsmanship. We coordinate directly with our Stuttgart facility to provide our domestic North American customers with a trouble-free intercontinental repair for major body and paint job. Our body repairs are performed using modern tools and test equipment to restore your vehicle to safe, utmost condition. Laser-based, optical computer measurement systems and the largest generation of frame straightening benches enable precision work. Our paint experts perform precise colour-match repairs. For small dents and storm damage, we can typically remove these imperfections without any required repainting.