Porsche 911 GT2 (type 997)
When it was launched in 2007, the 997 911 GT2 was the fastest street-legal 911 ever built. Developed by the Motorsport Department in Weissach, it carries all of the sporty genes that a road vehicle suitable for the racetrack needs.

The GT2 has the widened body of the 911 Turbo, but is rear-wheel drive instead of all-wheel drive. A significant reduction in weight also contributes to the impressive driving performance.
Model overview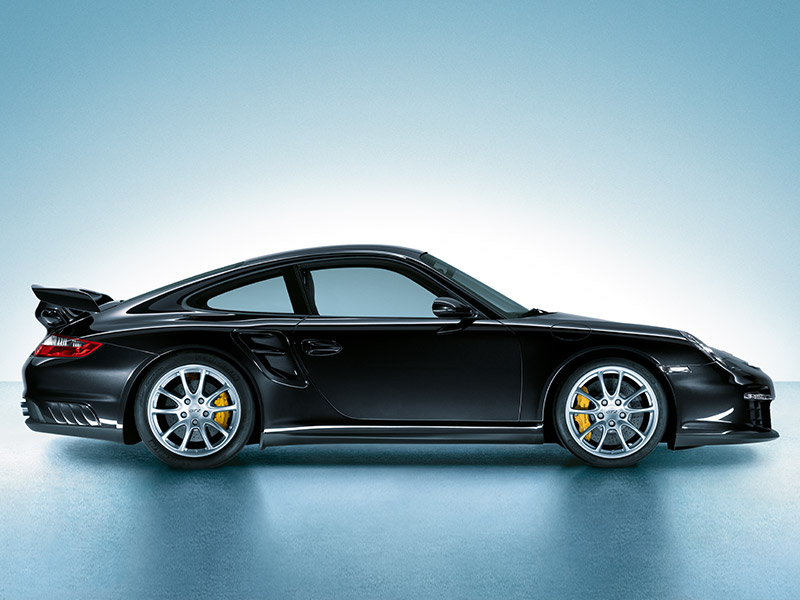 911 GT2 (2008-2009)
50 PS more power compared to 911 Turbo // Reduced equipment in order to save weight: no rear seats, no all-wheel drive, less insulation // Only available with 6-speed manual transmission // Bi-xenon headlights as standard // Standard PCCB ceramic brake system // Rear silencer and titanium tailpipes // Lightweight sports bucket seats // Fog lights removed in favour of cooling air intakes with horizontal vents // Additional air outlet in front of the bonnet // Wide, Black spoiler lip // Aluminium luggage compartment lid and doors // Side air intakes with strut // Optional Clubsport Package // Direct fuel injection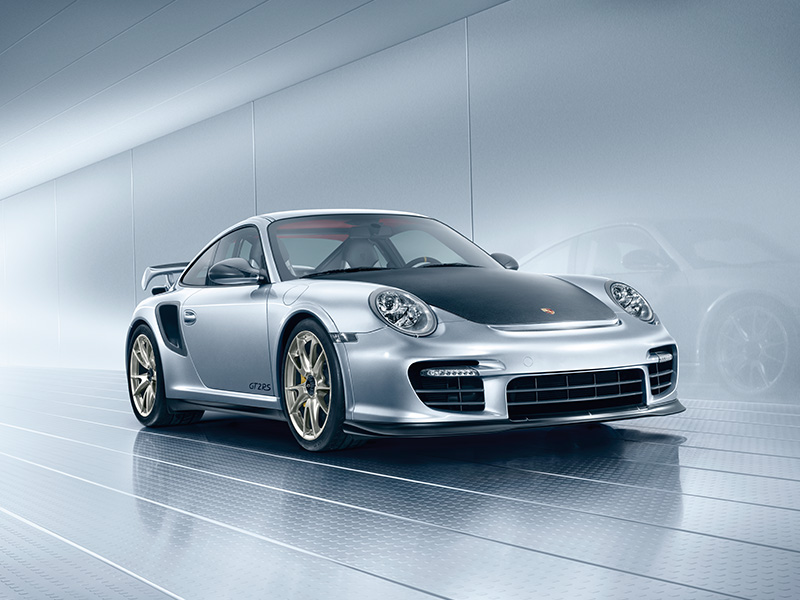 911 GT2 RS (2011-2012)
RS version of the 911 GT2 limited to 500 units // Unladen weight further reduced to 1,370 kg through the use of CFRP plastics, plastic rear window, single-mass flywheel etc. // 456 kW (620 PS), i.e. 90 PS more power compared to the 911 GT2 // PASM sports suspension and stability management PSM as standard // Side air intakes without struts // Standard roll cage // Only available in Guards Red, Carrera White, GT Silver or Black with Silver or Gold rims
Porsche Classic Parts Explorer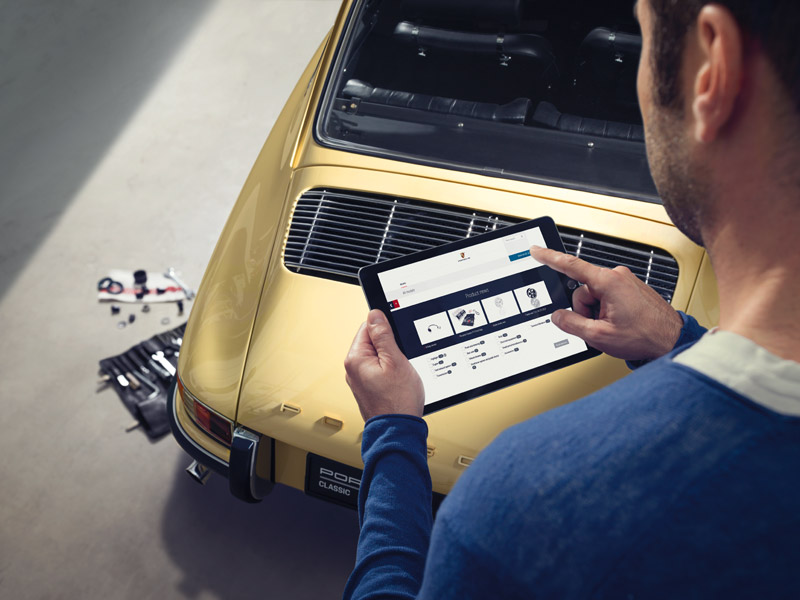 Search. Click. Result.
You can now quickly and easily find selected genuine parts for your classic car using the Porsche Classic Parts Explorer. Regardless of whether you search by model, type or model year, you can discover genuine parts and spare parts for the relevant classic car in just a few clicks. Each year, some 300 reissued parts plus selected products for specific models become available online, along with all of the relevant details, of course. In addition to images and part numbers, you will find a range of useful information regarding the individual products and specific usage scenarios.
As you can imagine, there is a wealth of information available to explore. Why not begin your own tour of the Parts Explorer now and find out which reissued parts are available for your classic car. Incidentally: It is worth checking back regularly. After all, our product range is always expanding. We look forward to your visit.
Read more