Porsche Classic Fuel Additive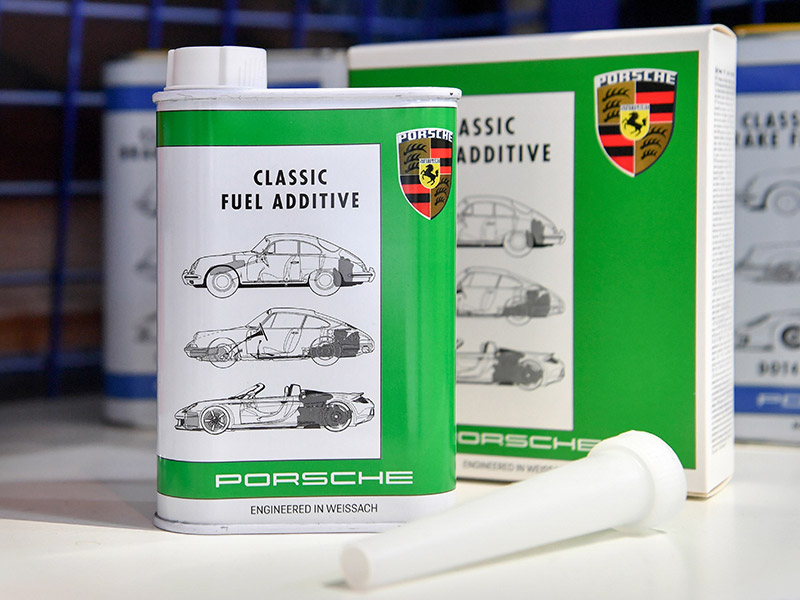 Protective, cleansing, reassuring.
Using the right fuel is always important, even when your classic car is not out on the road. That's why Porsche Classic Fuel Additive is available for all classic Porsche vehicles.
Read more
Porsche Classic Hub Caps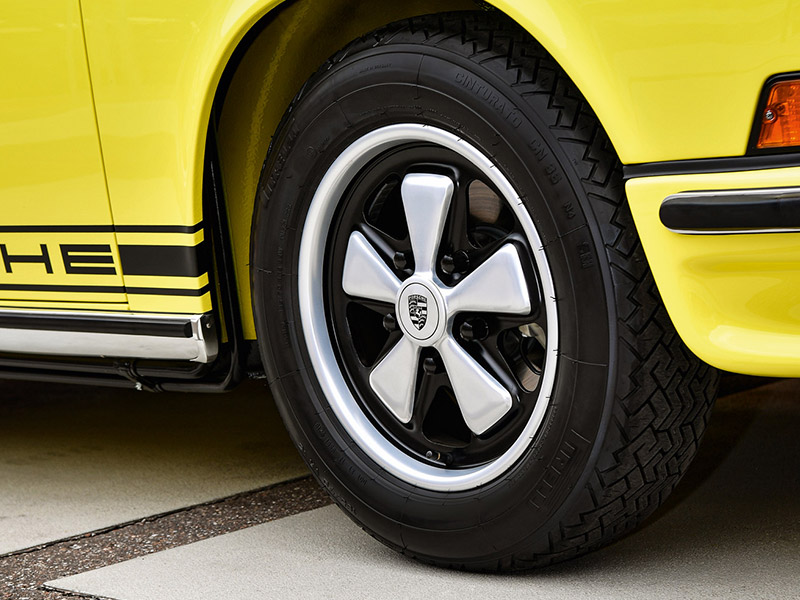 Your passion for your classic car will inevitably begin with a focus on detail.
Based on the versions from the "special request program" of the 1980s, the Porsche Classic Hub Caps with full-colour or black PORSCHE Crest are now available in their original design for the first time.
Read more
Porsche Classic Motoroil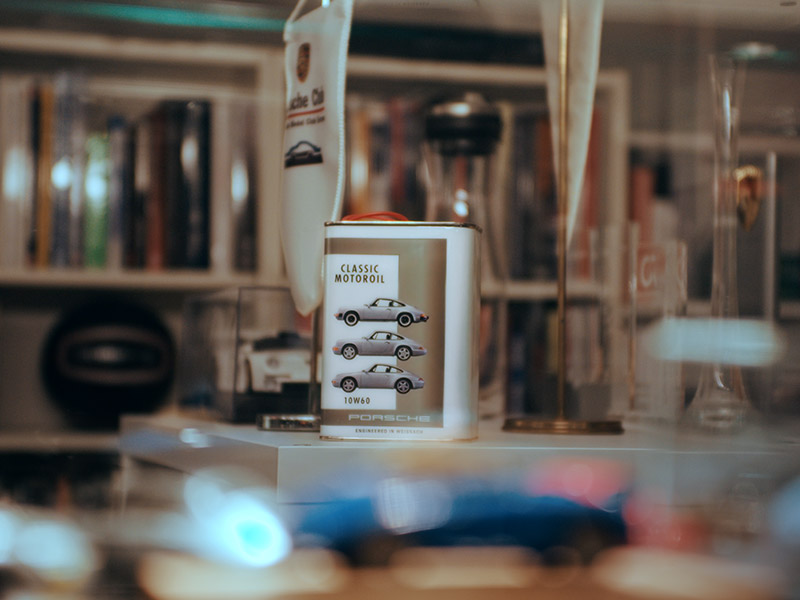 The elixir of life for your classic car.
Porsche Classic offers the optimum protection for your classic car, whether it's driven by an air-cooled four- or six-cylinder flat engine, a water-cooled four- or eight-cylinder engine or a water-cooled six-cylinder engine. Engine oils from Porsche Classic. Formulated exclusively for Porsche classic cars. Engineered in Weissach. Made in Germany.
Read more
Brake Drum 356 A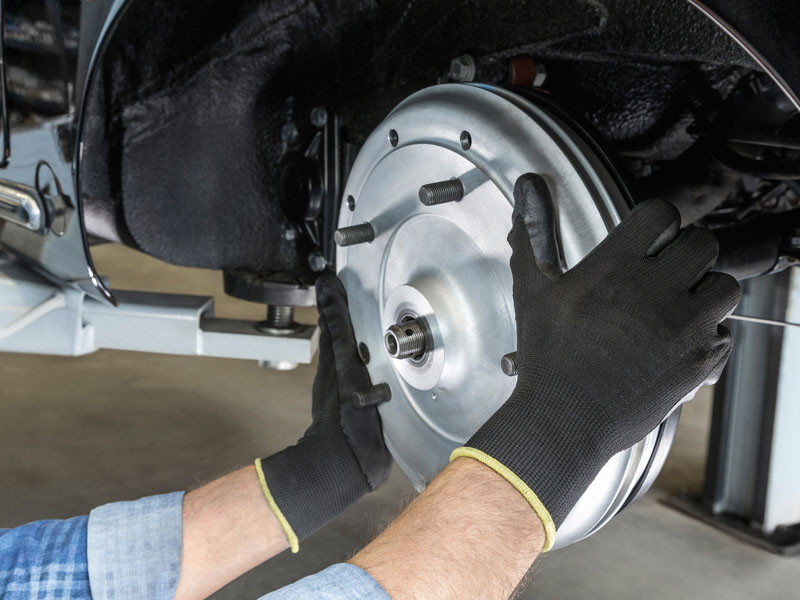 Classic performance. Modern braking.
356. A number that inspires sports car enthusiasts. And to ensure that this remains the case for every model 356 A owner, Porsche Classic has reissued the brake drum specifically for these classic vehicles. The complex manufacture of the Porsche Classic brake drum from a forged blank differentiates it from other spare parts on the market. The result? Porsche standards. An investment in road safety that will be worth your while.
Read more
Accessory highlights for your 996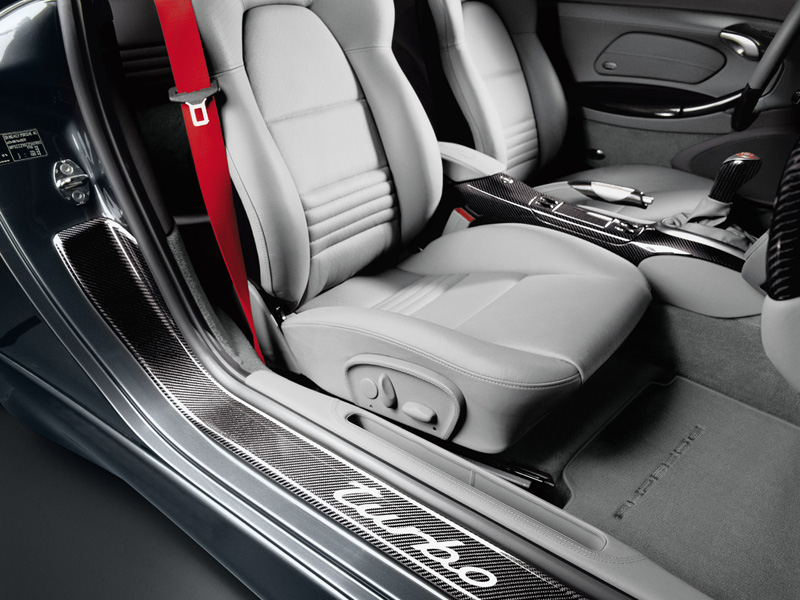 Time changes everything – but not your 996.
It's hardly surprising that the 996 is still as popular as ever. A genuine success model, whose character was as impressive then as it is now. So there's every reason to maintain its originality after all these years. And it's not a problem if you'd like to change the odd detail – using the matching genuine accessories that were developed for your model at that time. After all, you appreciate the 996 exactly as it is: authentic.
Read more
Shock Absorber 993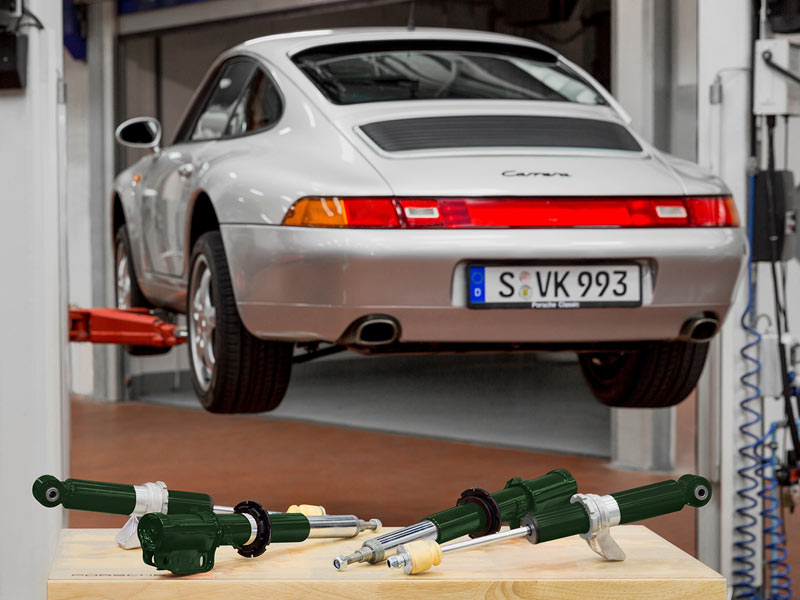 A state-of-the-art engineering paired with a genuine driving experience.
Your Porsche 993 is an original. You can see that from its looks, its character, but above all from the way it drives. Because, when it comes to sports performance, from the very beginning this model was designed for comfort. The new shock absorbers from Porsche Classic for your Porsche 993 mean that you can now experience this unique driving feeling.
Read more
Porsche Classic Car Care Set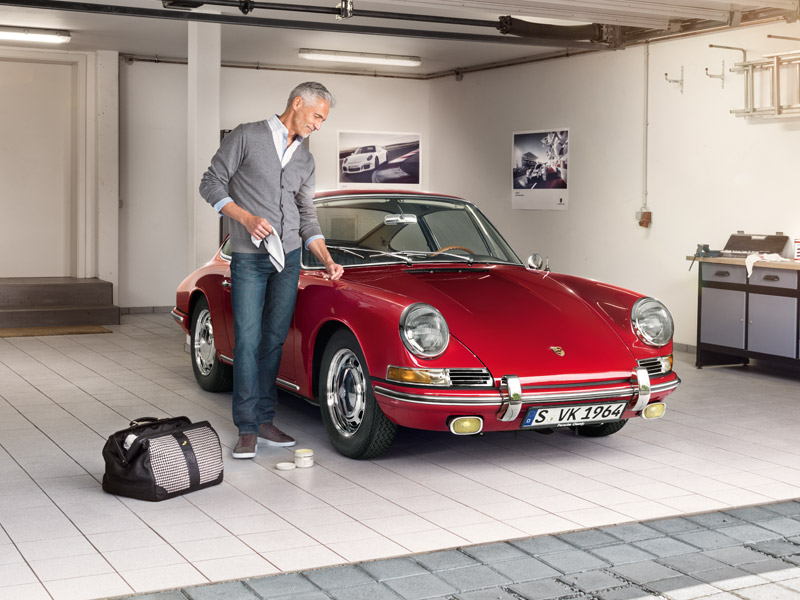 Balm for the soul of your classic car.
The relationship you have with your Porsche is something very special – and long-term relationships need special care and attention. The 17-piece Porsche Classic Car Care Set is the best way to do this. It can be used on all exterior surfaces and on all Porsche paint generations. Particularly authentic: the high-quality, classic-style storage bag with houndstooth pattern.
Read more
Body & lightweight parts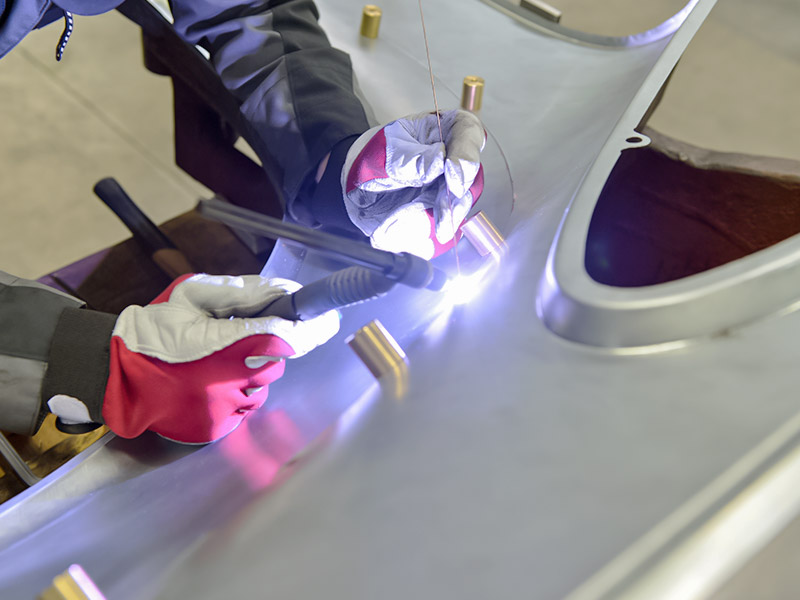 Exterior panelling precision.
A perfect fit to the body of the car is an important aspect of the Porsche quality standard. After all, the second skin must sit like a tailor-made suit. It must be precise to the millimetre. Through a series of wide-ranging measures, the Porsche Classic experts have managed to achieve considerable improvements in the production quality of wings and side sections for the Porsche 911 (model years 1965 to 1994). This also enabled the thin-plate parts of the legendary 911 Carrera RS 2.7 - of which only 1,580 were built in total in the years 1972 and 1973 - to be relaunched for the first time.
Read more
Original Porsche Crest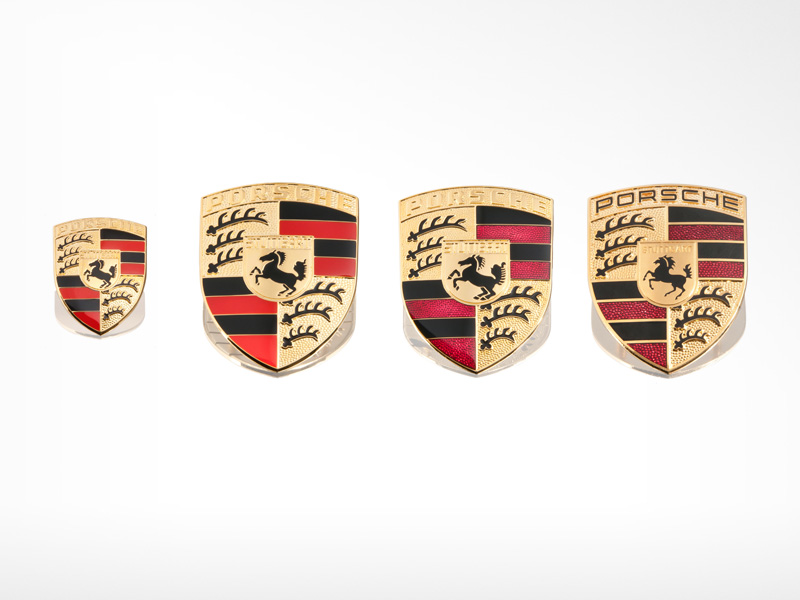 It's the small details that make a classic complete.
Like the Original Porsche Crest for your classic. Each Porsche embodies the fascination of the Sports Car, up to a ripe old age and down to the last detail. One of these is the Porsche Crest. Because it is so indispensable, the Original Porsche Crest has been relaunched for the Porsche Classic models. True to the original colour, material and details, and "Made in Germany".
Read more
Are you missing a genuine part?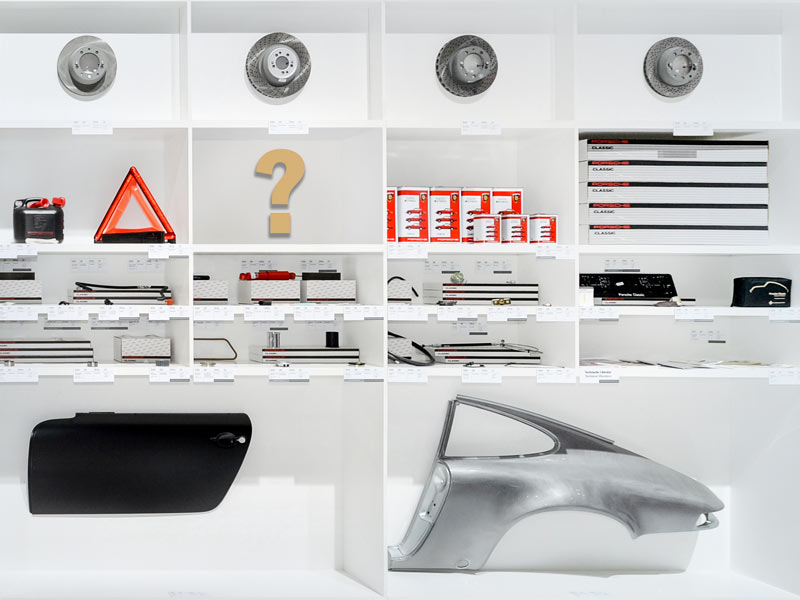 Will you join the Porsche Classic product development process?
Are you missing a genuine part? Then just fill out our feedback form and tell us what you need.
To feedback form