La Carrera Panamericana.
Those of us who love racing know that everything revolves around time. Every second, we are driven by our passion to be the fastest. But time is just as crucial when we're not competing. Because every second outside the car, we are learning, connecting, and above all, enjoying the company of those who share our love for speed. Whether it's with competitors or spectators.
La Carrera Panamericana makes a mark on history. Generations of drivers, fans, and cars share this historic challenge on Mexican roads to leave a legacy behind. Because for an entire week, racing against the clock makes you feel eternal.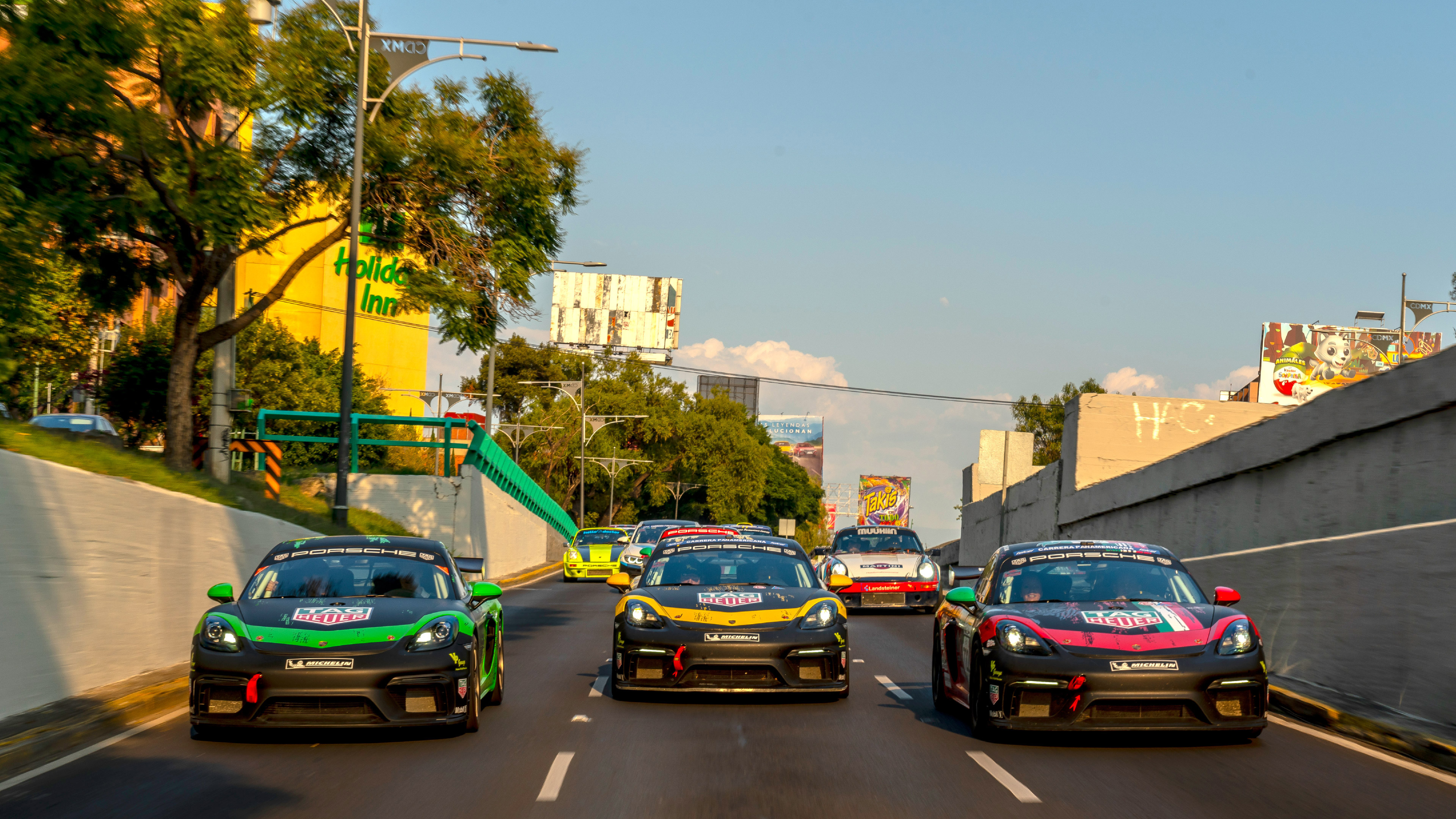 Partners in time.
As we all know, La Carrera Panamericana is not won just by one car or one driver, it is won by teams. That's why this year, we are partnering with TAG Heuer to celebrate our joint passion for La Carrera Panamericana. All three of our Cayman GT4 Clubsport models were inspired by the technology and development of three TAG Heuer watches. With this inspiration, they competed for the first time in their very own category. It was sports car engineering merged with a burning desire to beat time.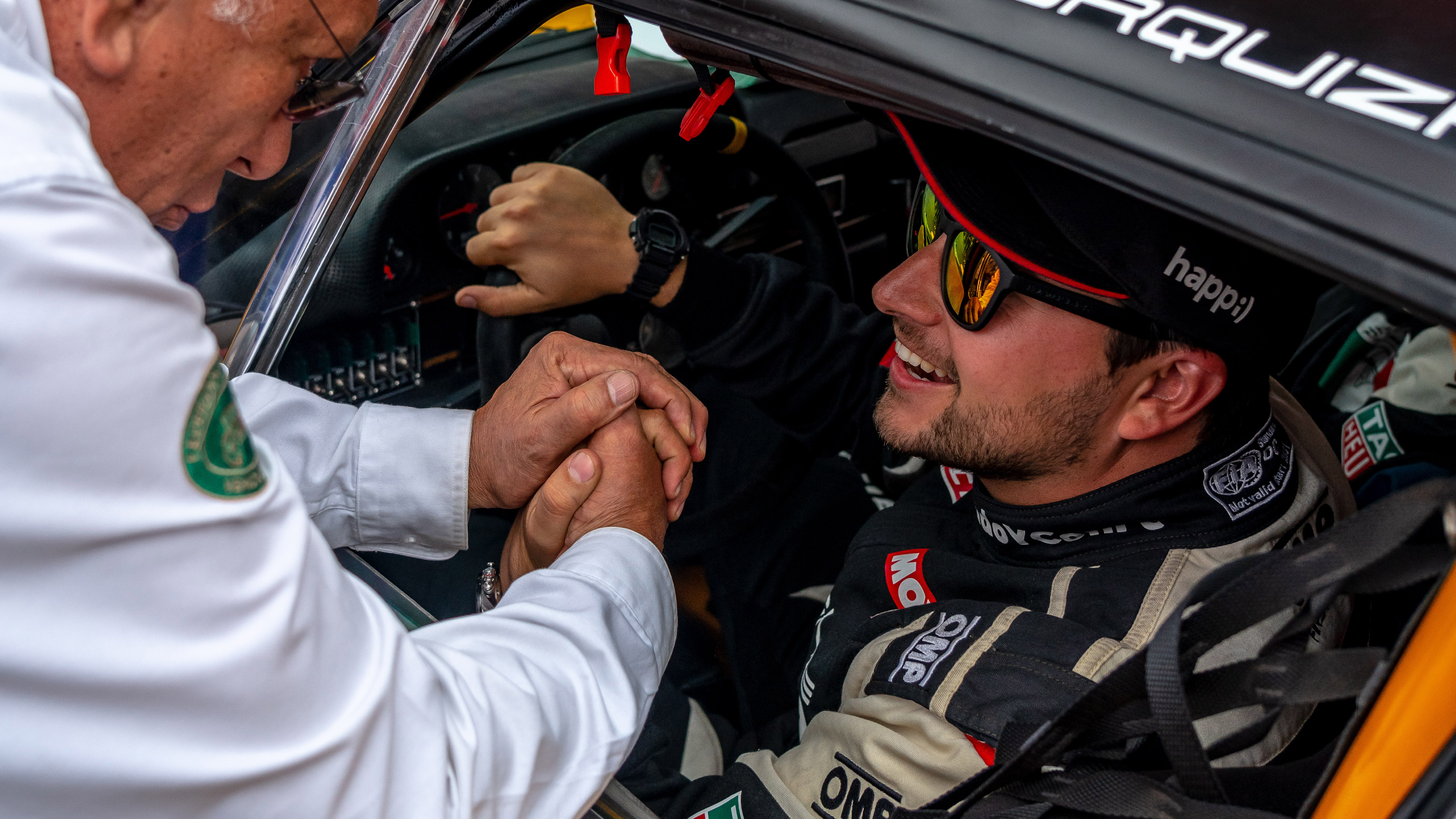 For the love of racing.
Once again, we enjoyed how the fans fed off the energy of La Carrera Panamericana. In every city and in every town, hundreds of people of all ages approached our cars to take pictures, ask for autographs, and hear the roar of our engines up close. The warmth and joy of the fans added to the excitement of the race. It served as motivation and inspiration, especially during the toughest stages of the challenge. To all those who supported us, we thank you.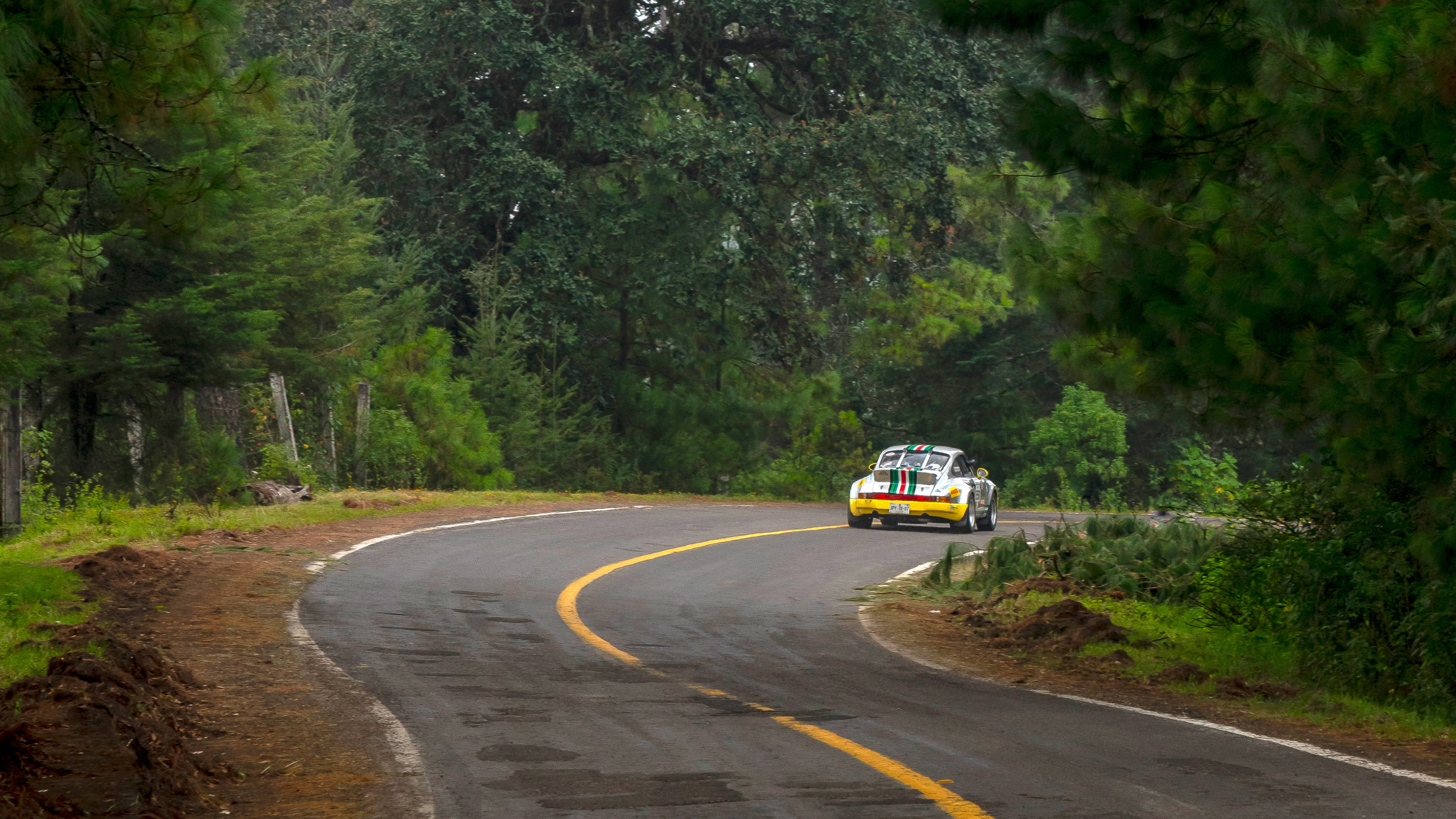 Let's go, Mexico!
Across more than 3000 kilometers, from south to north of Mexico, those who competed in La Carrera Panamericana were able to enjoy the country's picturesque landscape. From the Gulf of Mexico to the great hills to the fertile valleys. From the colonial cities to the modern capital. Through fields, deserts, and forests. Apart from testing every fiber in your being, La Carrera Panamericana lets you explore nature's natural beauty.
Porsche 911 Carrera Panamericana Special.
The first Porsche to participate in the notorious Mexican road race shaped Porsche history forever. Not only for being a pioneer in a new world, but also for its remarkable achievement in one of the most challenging races of all time.
That's why this year's race is no ordinary one. With the footage that survived the 1952 Carrera Panamericana and the first-hand testimony from Herbert Linge, the race mechanic present at the event, we were able to turn an incredible story into an eternal legend.
Memories of a legend.
In 1952, Porsche participated for the first time in the 'Carrera Panamericana' with a young man named Herbert Linge as the race team mechanic. 70 years later, his story became a legend and turned the Porsche 356 into an icon.

Watch the video and experience Herbert's memories. The ones that inspired Porsche to build the new '911 Carrera Panamericana Special.'
911 Carrera Panamericana Special.
An icon. An unrivaled design.
Grant Larson, Director of Special Projects at Porsche, is one of the brand's most well-known designers and responsible for bringing the Porsche '911 Carrera Panamericana Special' to life.

Learn about the process behind building this iconic car inspired by the 356 S Cabriolet that participated for the first time in the notorious 1952 Carrera Panamericana race.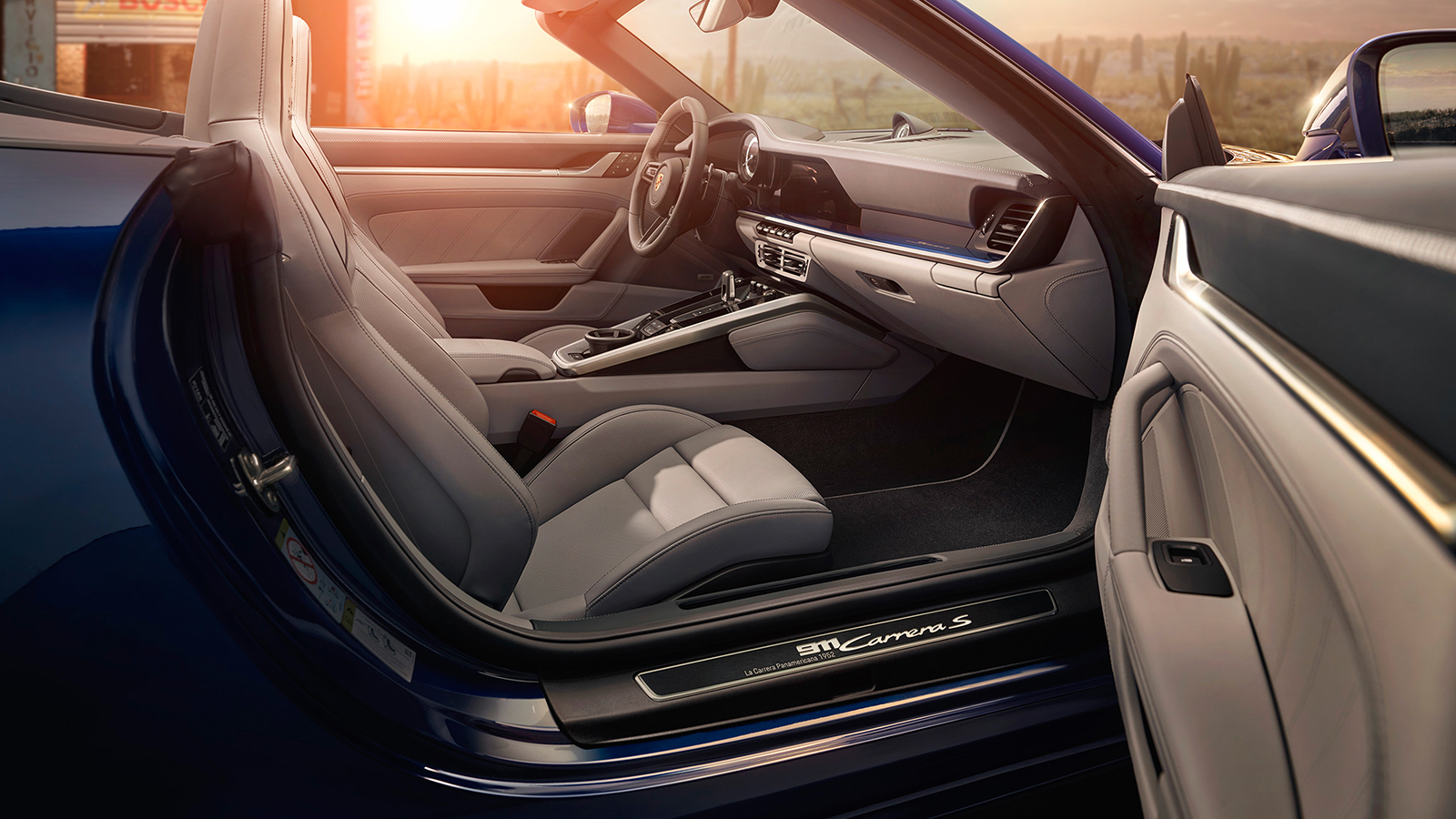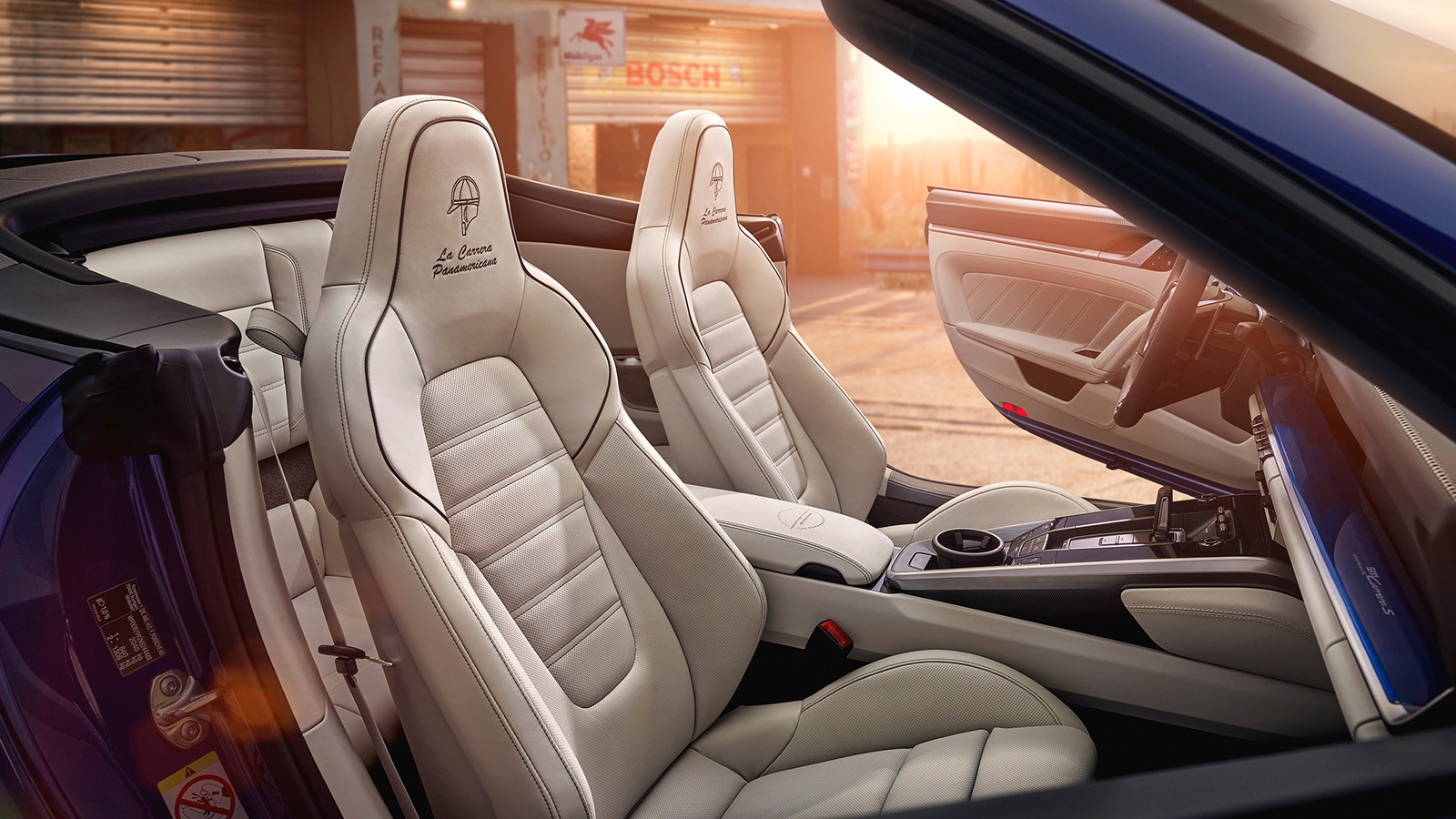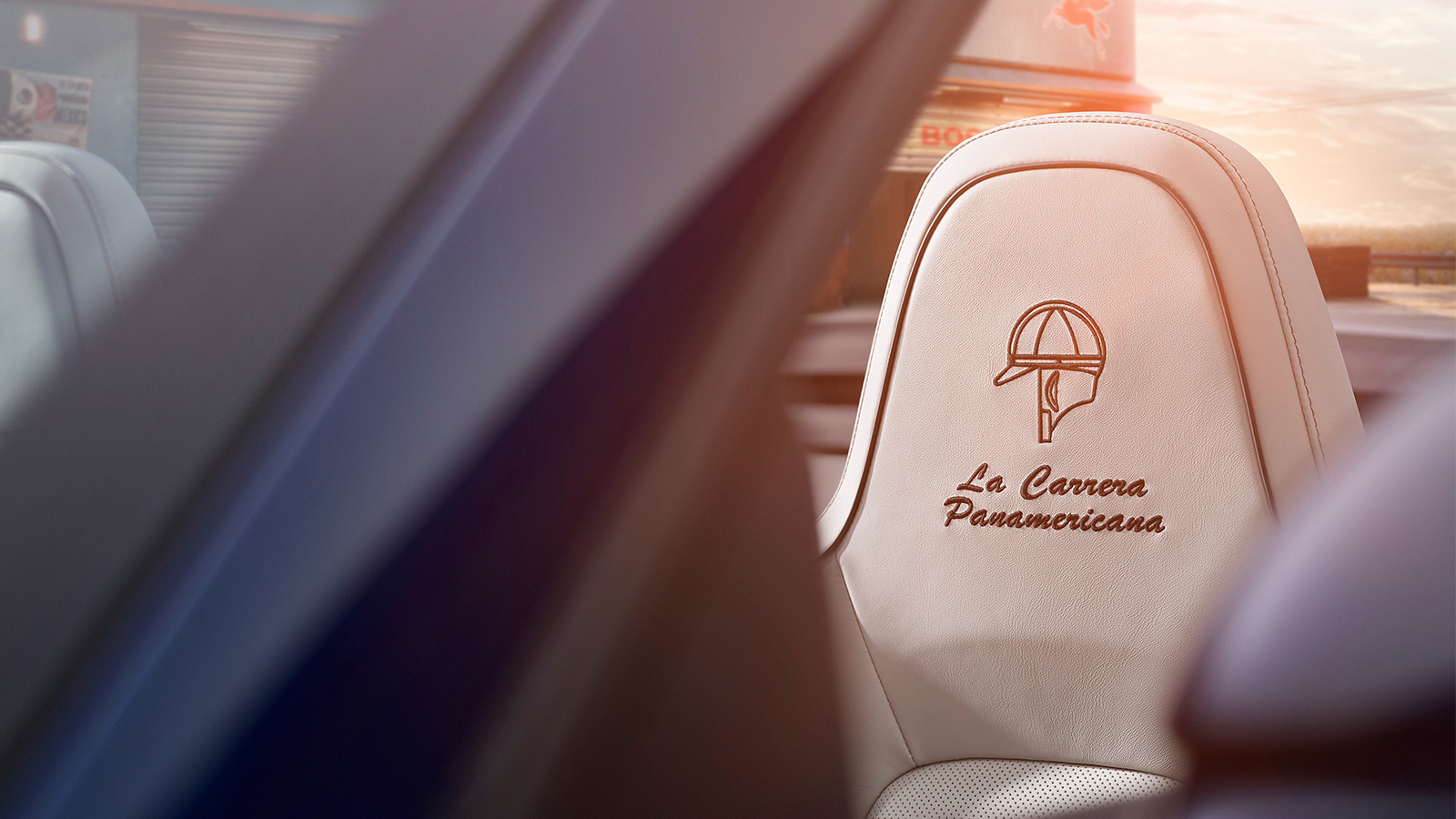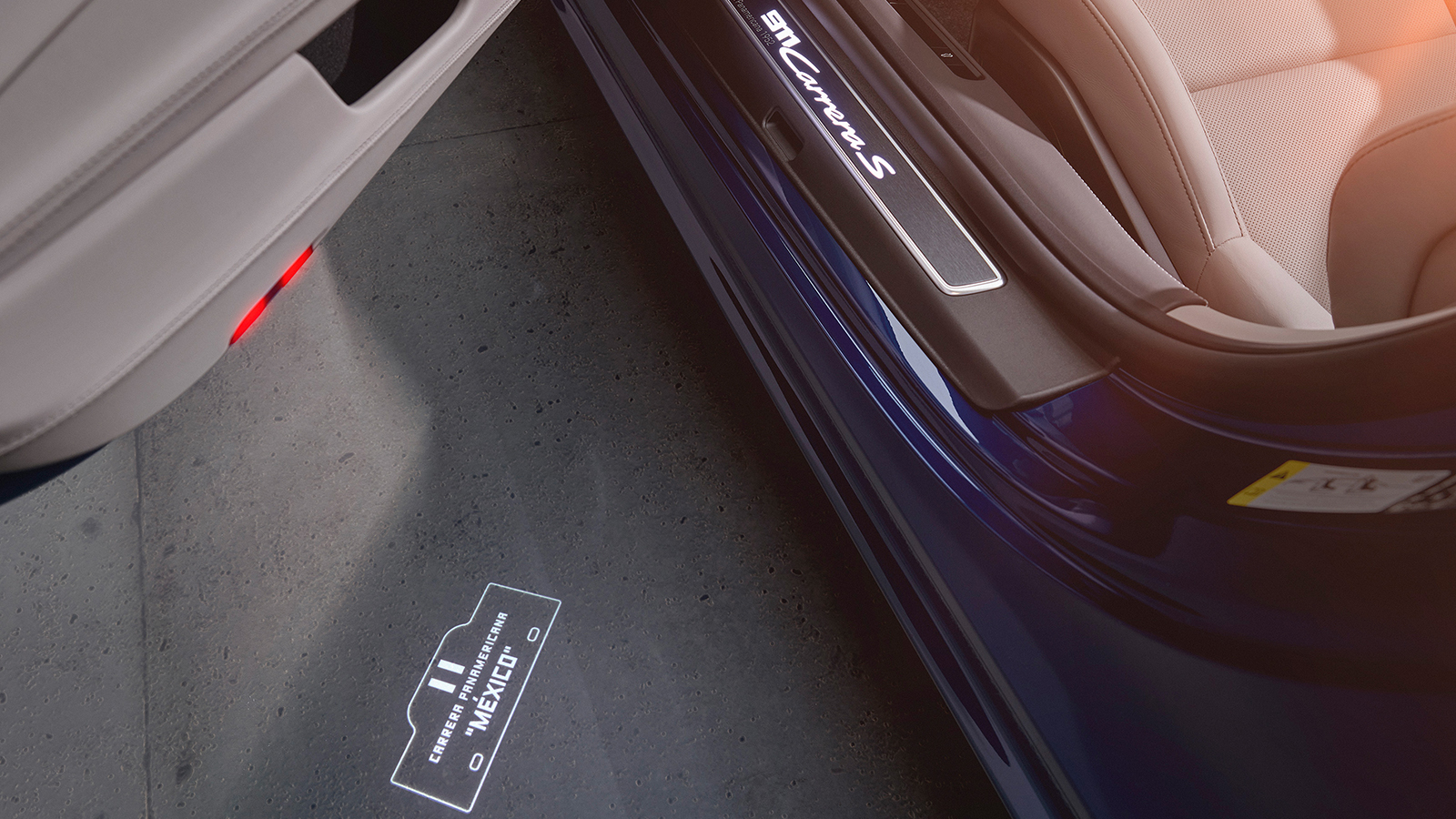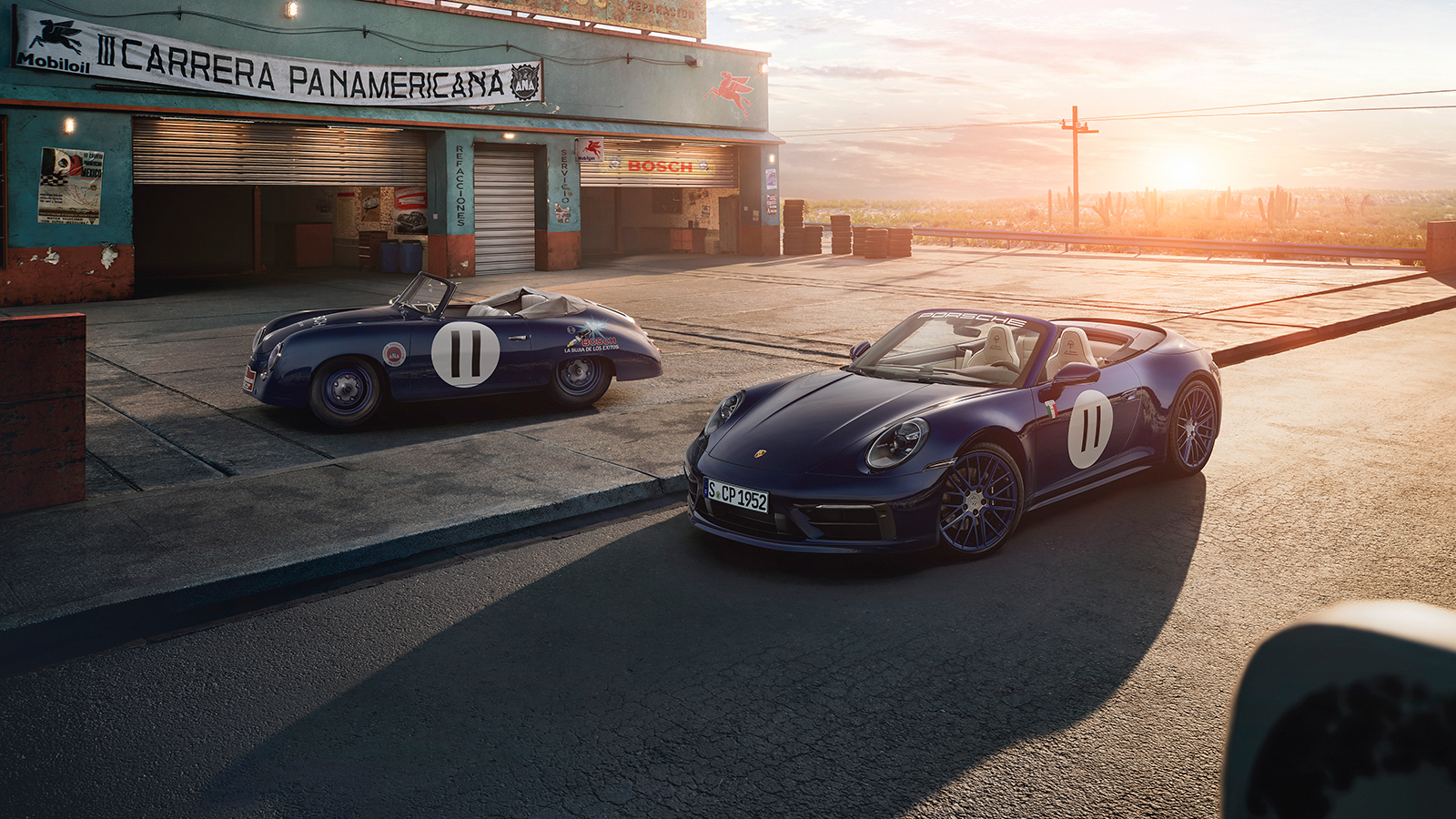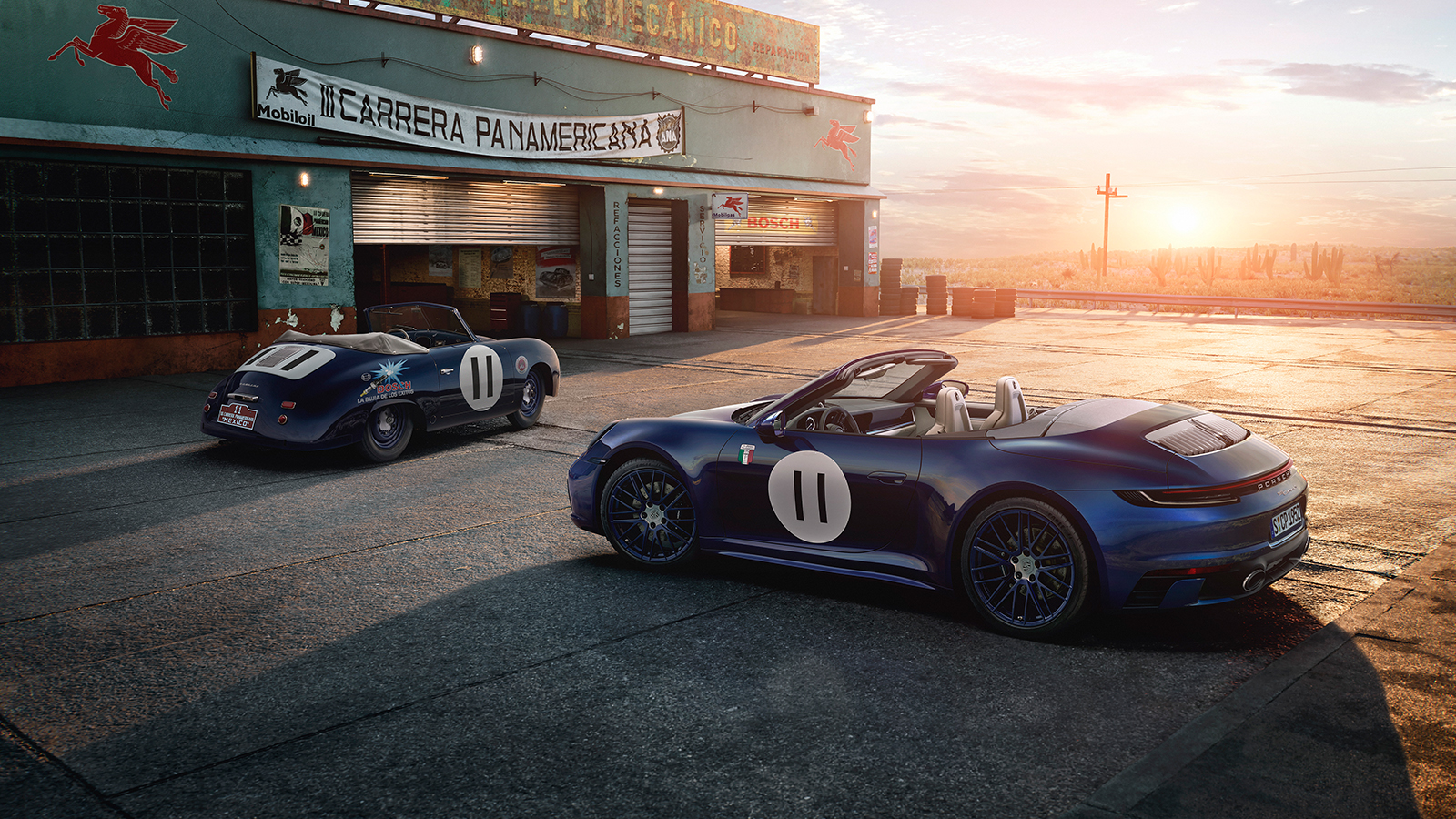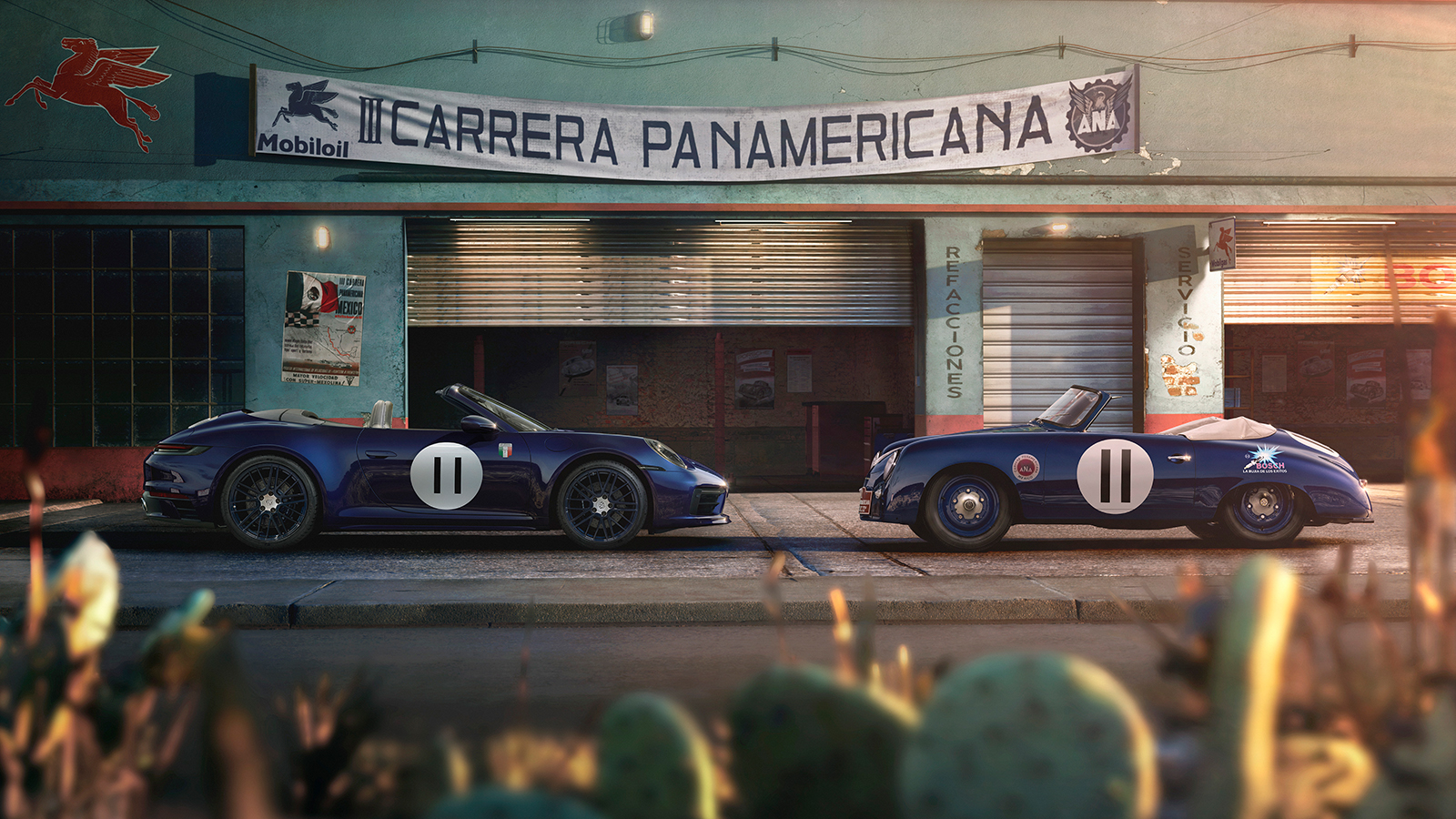 Stretching from south to north, La Carrera Panamericana is much more than a race against time–it's a journey fueled by passion and sportsmanship. A gathering that brings us together for one week to share our passion for Porsche.
This edition will have seven stages. Starting in Veracruz, along the Gulf of Mexico, we will travel north to Oaxaca before arriving in the magical capital, Mexico City. Going at full speed, we will reach Querétaro, Morelia, and Guanajuato, located in the heart of the country. Finally, after an intense week, our last stop will be Durango.
Stage 1 Veracruz - Oaxaca
Start your engines. We are about to rewrite a legend that began in 1952 with our Porsche 356. From Veracruz to Oaxaca, crossing through Puebla, our starting point will lay down the foundation to make history once again.
Stage 2 Oaxaca - CDMX
Oaxaca is where magic merges with reality. The route will be painted in colors and guide the cars from small town traditions to modern life in Mexico City.
Stage 3 CDMX - Queretaro
In the country's largest metropolis, Porsche engines will roar like never before temporarily turning Mexico City into the capital of pure adrenaline.
Stage 4 Queretaro - Morelia
Queretaro will pause the fame of its vineyards to let its roads take center stage. Each curve and straight line will add to the plot of this story, in which every second counts.
Stage 5 Morelia - Guanajuato
Our journey will take us to Morelia, a world heritage center, where classic and modern Porsche models will run through its streets lined with pink quarry.
Stage 6 Guanajuato - San Luis Potosi
Guanajuato, Mexico's cradle of independence, will vibrate once again with the sound of engines, applause, and shouts from the fans.
Stage 7 San Luis Potosi - Durango
From the woods to the city and now through the desert. The roads of San Luis Potosí and Durango will serve as the perfect setting for a finale that promises everything, and leaves nothing to be desired.
A new challenge.
The international press called the original version of "La Carrera Panamericana", the most challenging race in the world. A 3,000-kilometer journey across Mexico where more than half of the competitors failed to cross the finish line due to the harsh roads conditions and dangers that occurred in each stage. There were many obstacles such as cliffs, huge potholes and even hundreds of fans very close to the road. It was a brutal week that required a sporting spirit and a passion for speed.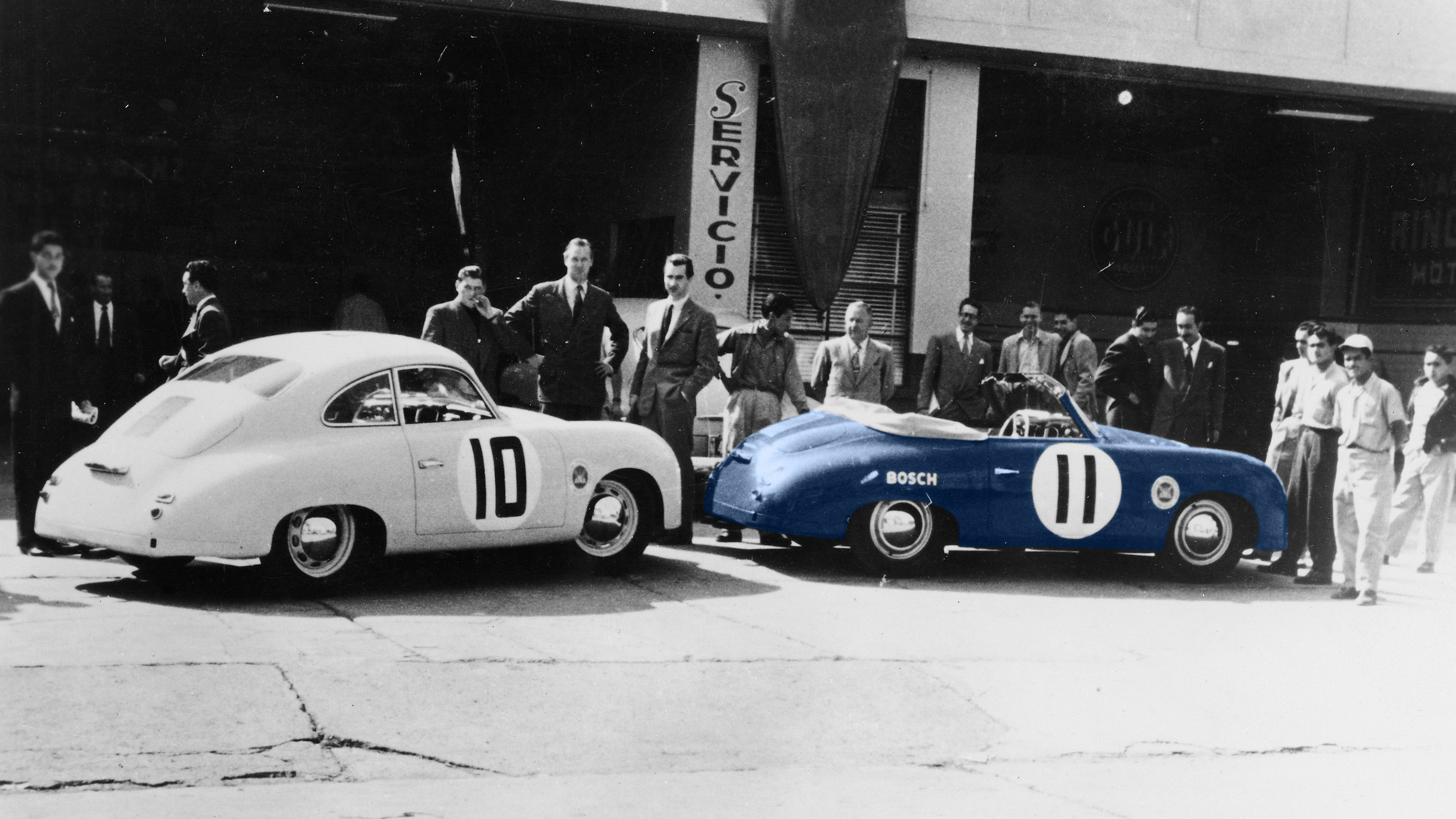 Two engines. One great dream.
The Porsche team consisted of two cars. There was number 10, a Porsche 356 S Coupé 1500 cc, driven by Conde Graf Berkheim and Herbert Linge, the copilot and only mechanic of both Porsches. And number 11, a 356 S Cabriolet, driven by racing veteran prince Fürst von Metternich and diplomat Baron Manuel De Teffé. They were all ready to make history.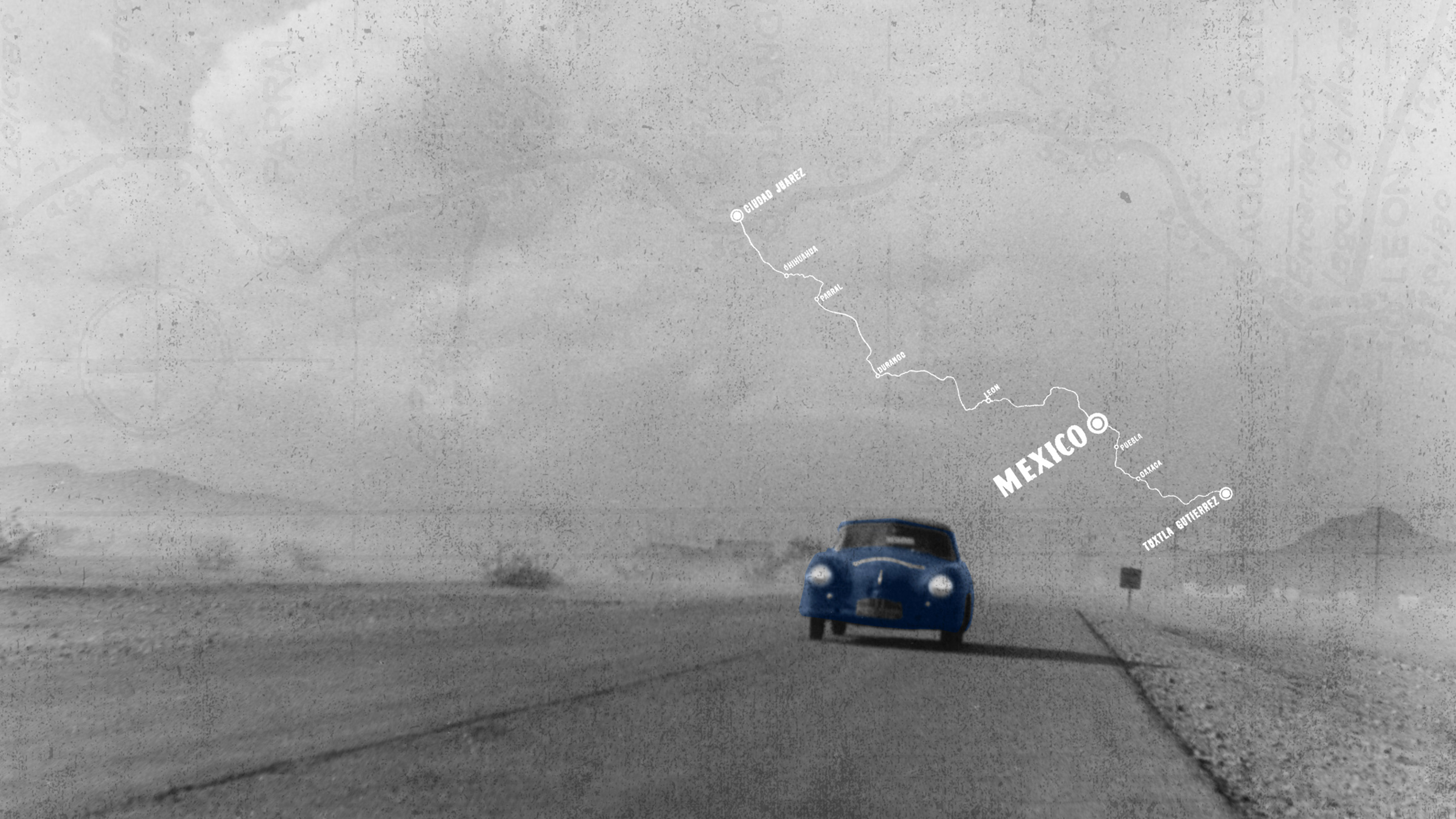 Our secret weapon.
The Porsche team had a secret tool, which was a novelty at the time: an automatic gearbox. As the driver braked and deaccelerated hard for a corner with his left foot, he could accelerate with the right foot, causing an automatic downshift and the desired boost. La Carrera Panamericana, in addition to being one of the biggest competitions at the time, was the ideal testing ground for the teams' new technologies.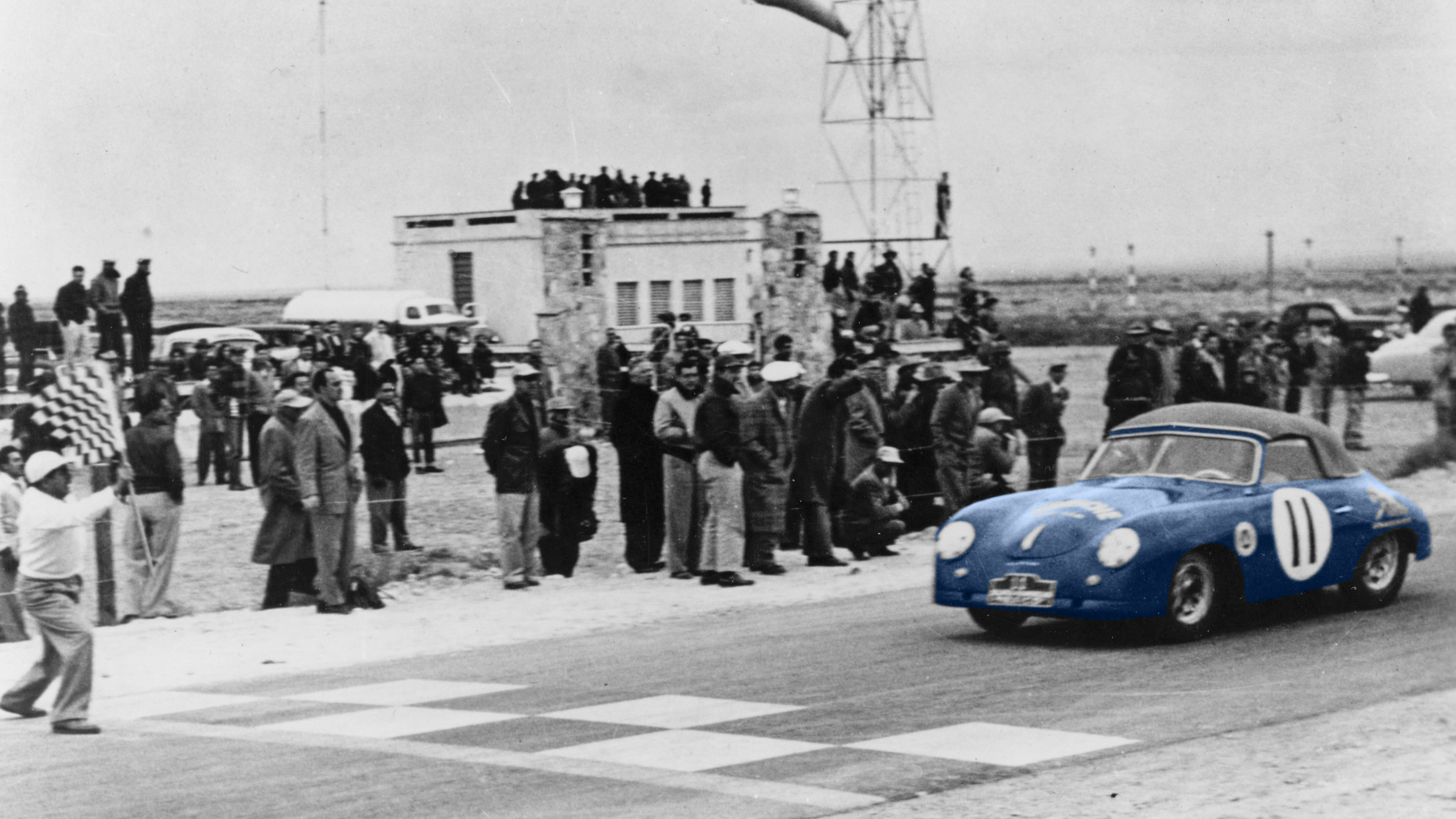 Exceeding the goal.
After a tough week, the Porsche wearing the number 11 crossed the finished line. The 356 S Cabriolet dealt with mechanical problems and went through 32 tires but that didn't stop the car from proving what the Porsche team is capable of. It won its category and finished eighth overall in the race, reaching unthinkable speeds (averaging 169 km/hr!) during that era of racing. The world witnessed Porsche make a name for itself, and the entire 356 ended up dented. Not because of the road but because of the hundreds of Mexicans who jumped on top to celebrate.