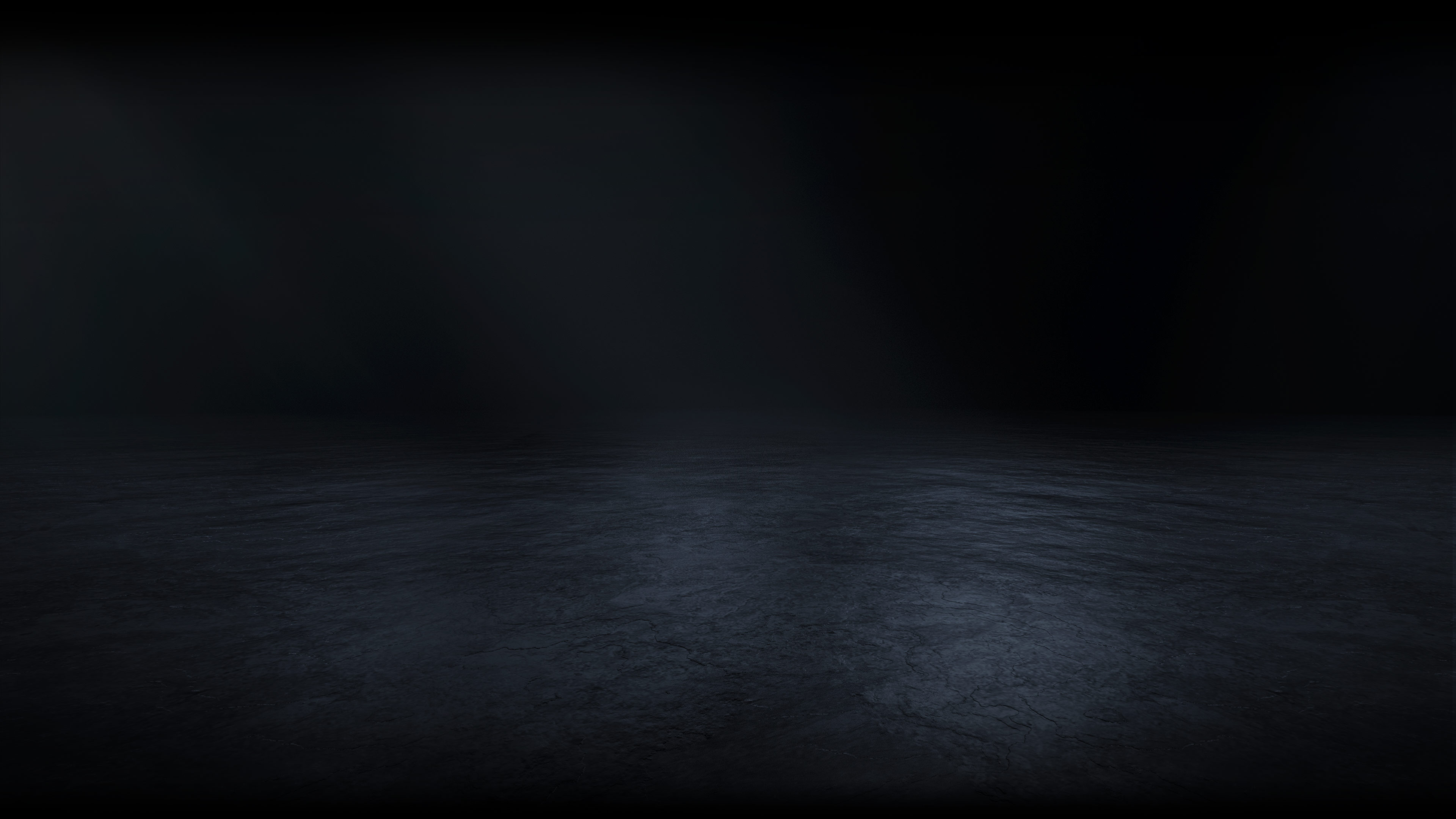 911 Sport Classic
$414,000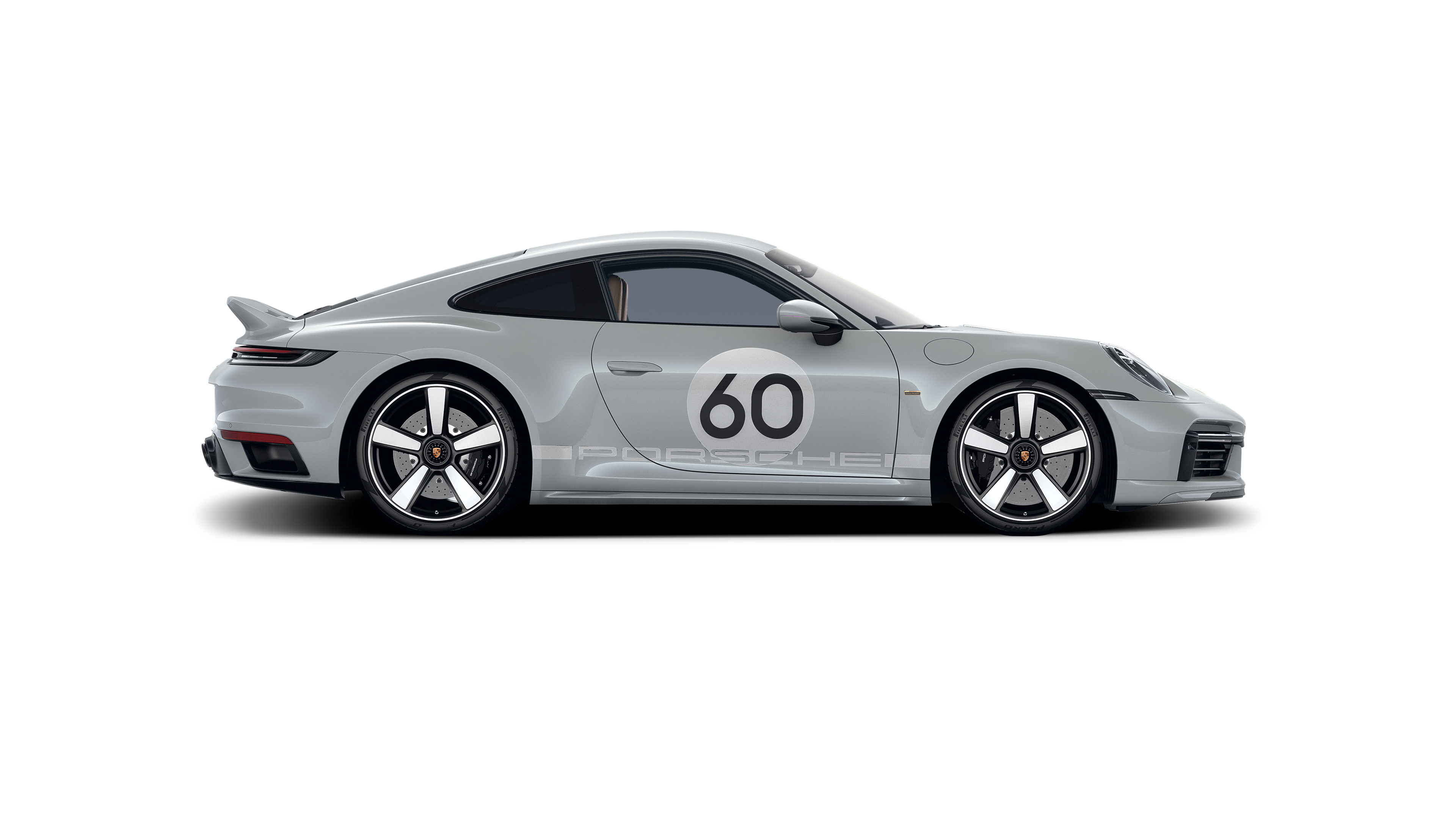 405 kW/550 PS
Potencia (kW)/Potencia (PS)
4.1 s
Aceleración 0 - 100 km/h
Back to beginning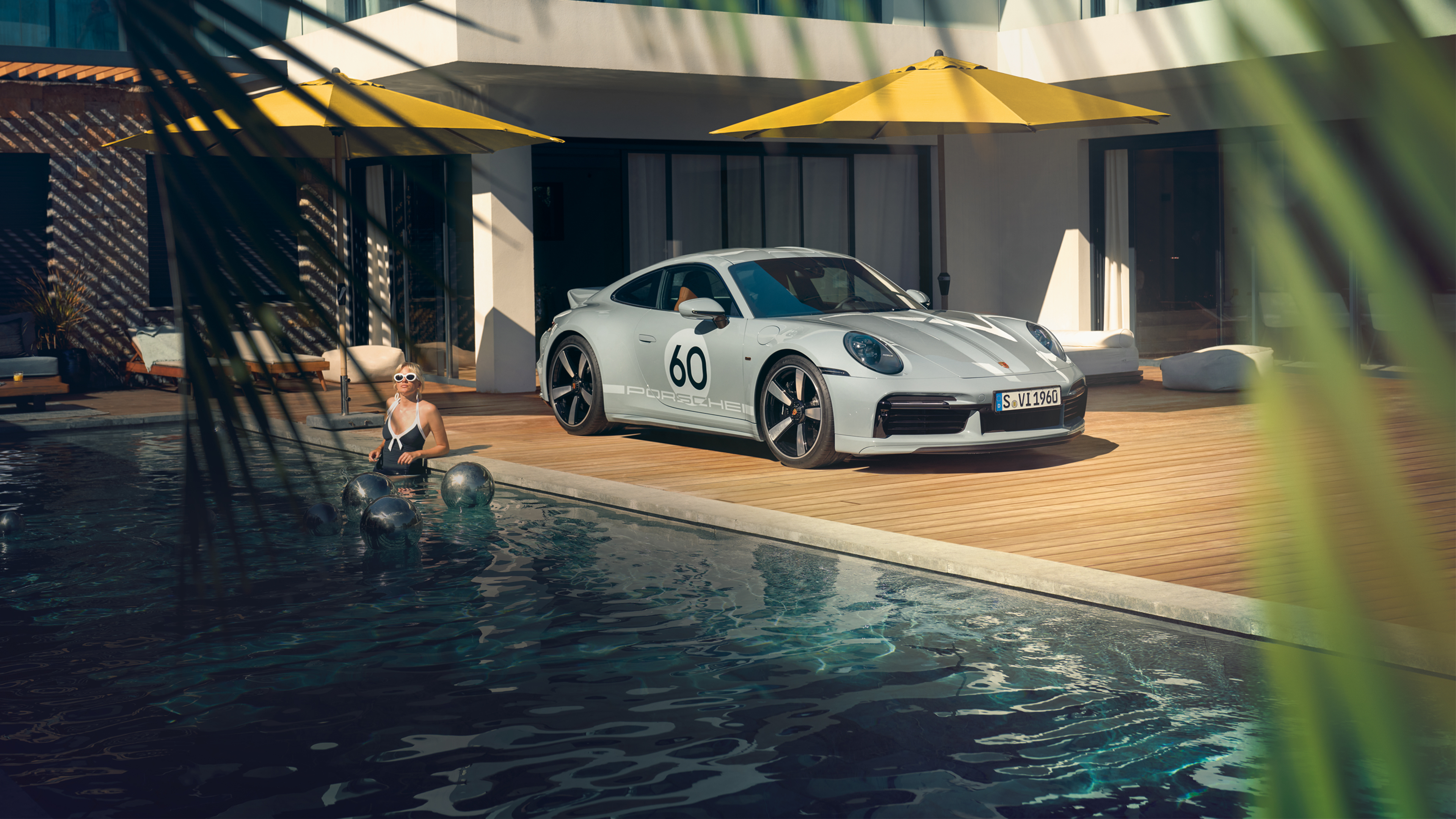 The era of freedom.
Welcome to the sixties. A truly dynamic decade. When the Côte d'Azur became the jet set catwalk. When London was swinging. As a cool icon, the 911 Sport Classic is reminiscent of those years – and of its legendary predecessors: the original 911 and the 911 Carrera RS 2.7.
Be carried away to the Côte d'Azur and rediscover the flair of bygone times with the 911 Sport Classic.
911 Sport Classic
911 Sport Classic
911 Sport Classic
911 Sport Classic
911 Sport Classic
911 Sport Classic
911 Sport Classic
911 Sport Classic
911 Sport Classic
911 Sport Classic
911 Sport Classic
911 Sport Classic
911 Sport Classic
911 Sport Classic
911 Sport Classic
911 Sport Classic
911 Sport Classic
911 Sport Classic
911 Sport Classic
911 Sport Classic
911 Sport Classic
911 Sport Classic
911 Sport Classic
911 Sport Classic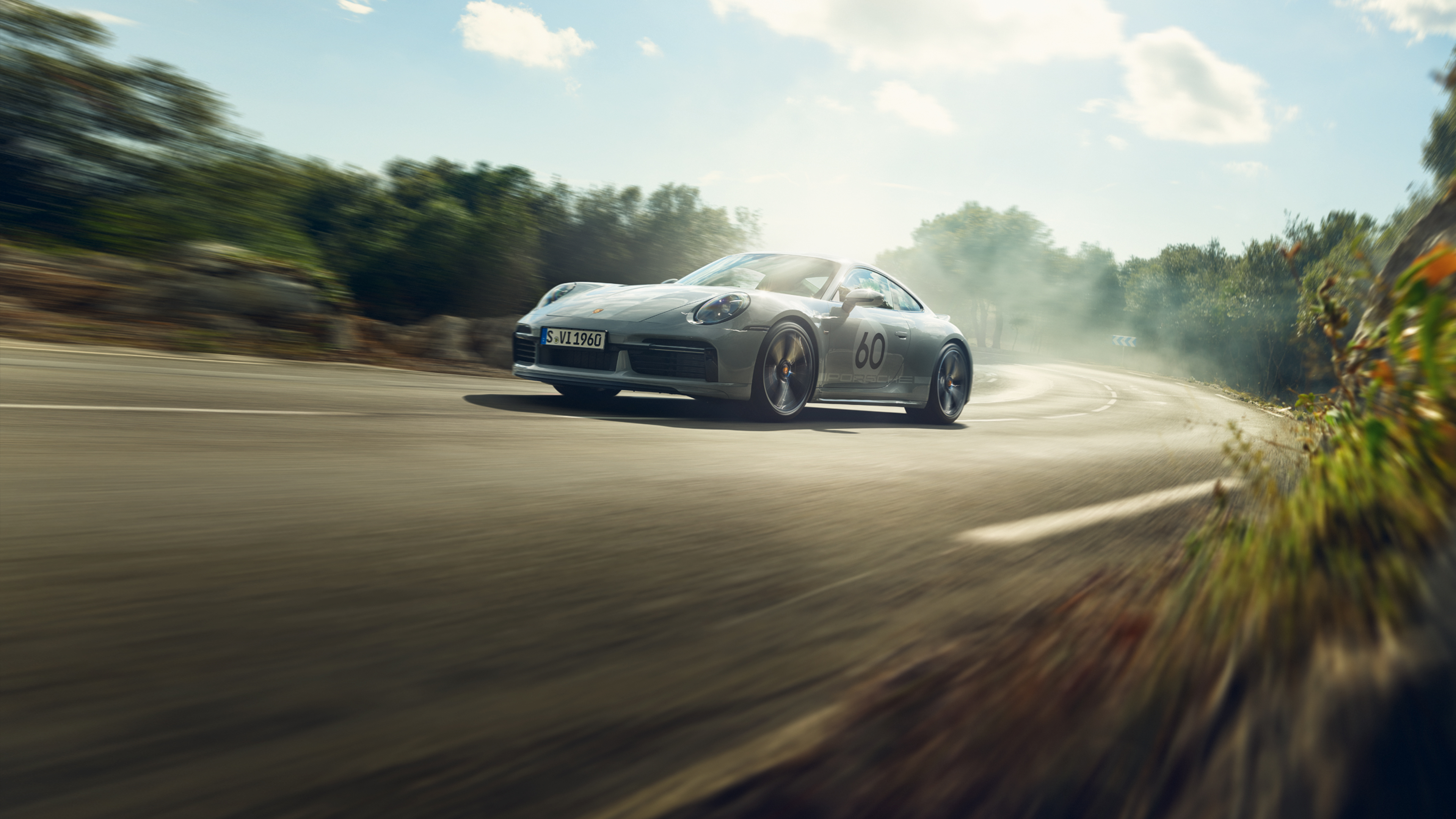 Wild at heart.
550 PS, rear-wheel drive, manual transmission. This triad is sure to appeal to any Porsche fan. Because the unusual combination makes the 911 Sport Classic with a 3.7-litre bi-turbo boxer engine the current most powerful manual 911 model.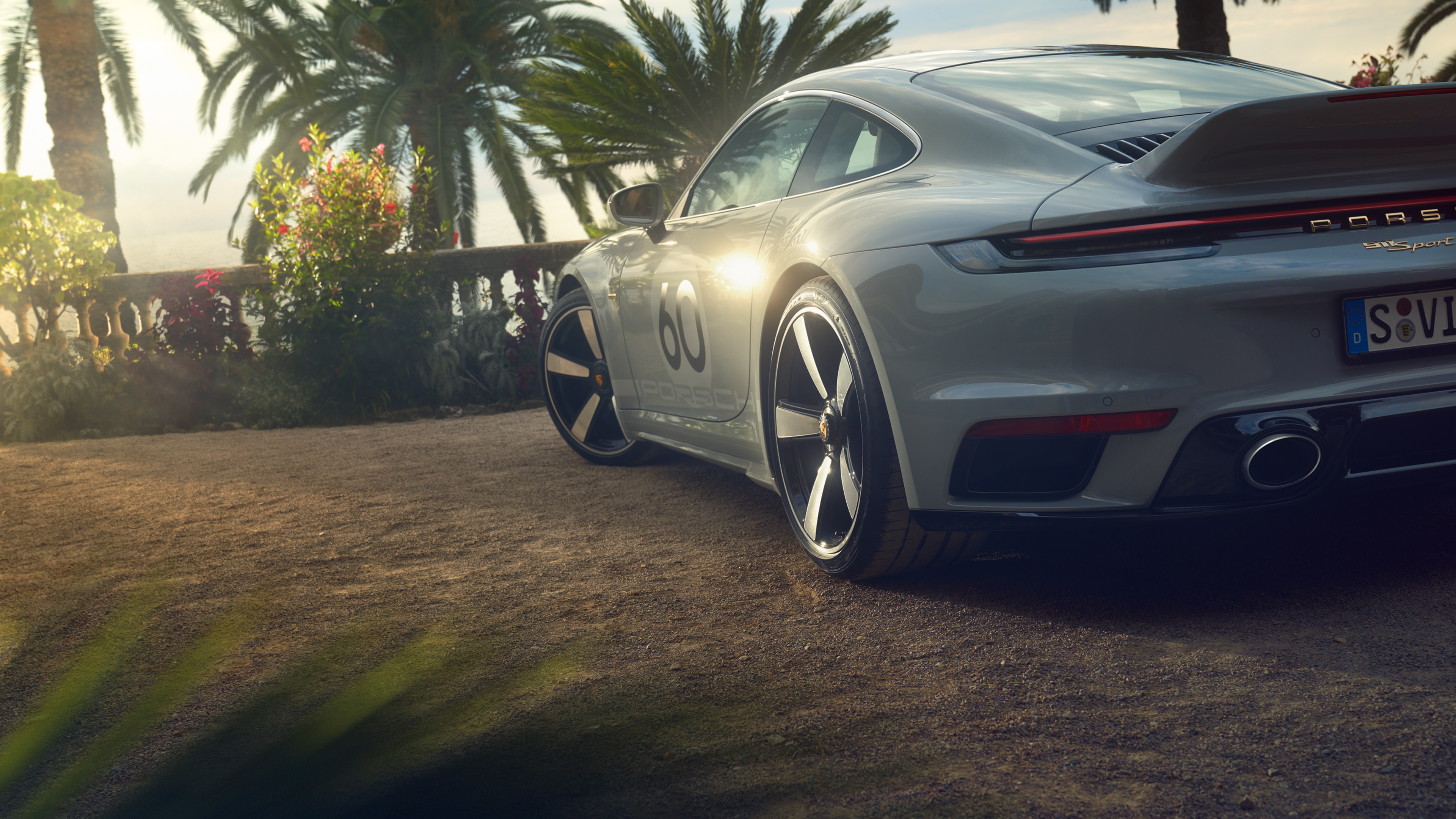 Sporty design.
A very special aesthetic highlight is provided by the wide body in 911 Turbo look with clearly flared rear bodywork, but without the typical Turboside air intakes. This unique appearance sets it apart from all other 911 models.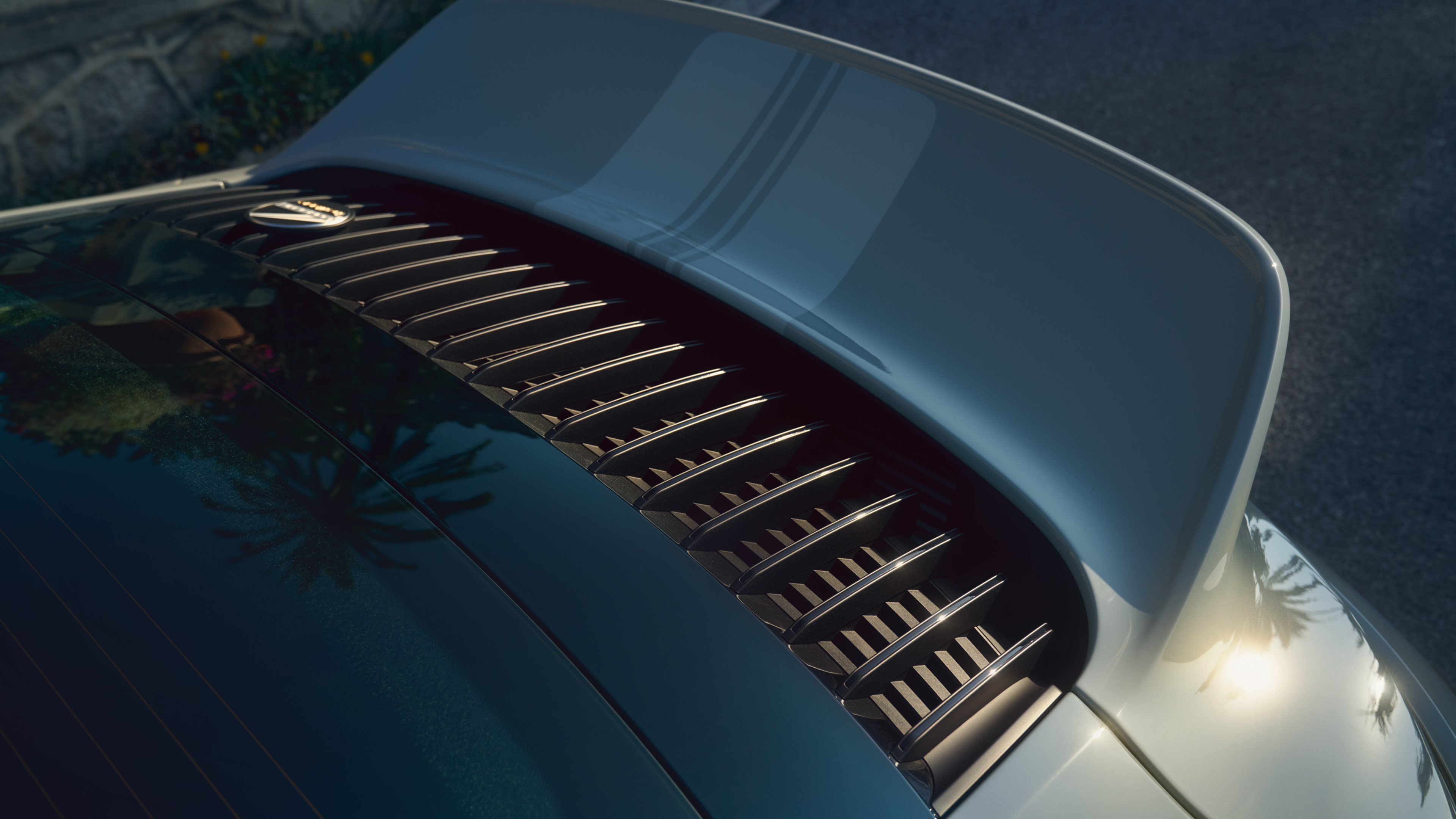 Like then. But now.
Both the drive and the distinctive rear are guaranteed to cause a sensation. And rightly so. Because the spoiler is based on the original 'ducktail' of the 911 Carrera RS 2.7. Made from ultra-light carbon and painted light sport grey with double stripes, the result is an unmistakable look that sets the heart of any Porsche enthusiast racing.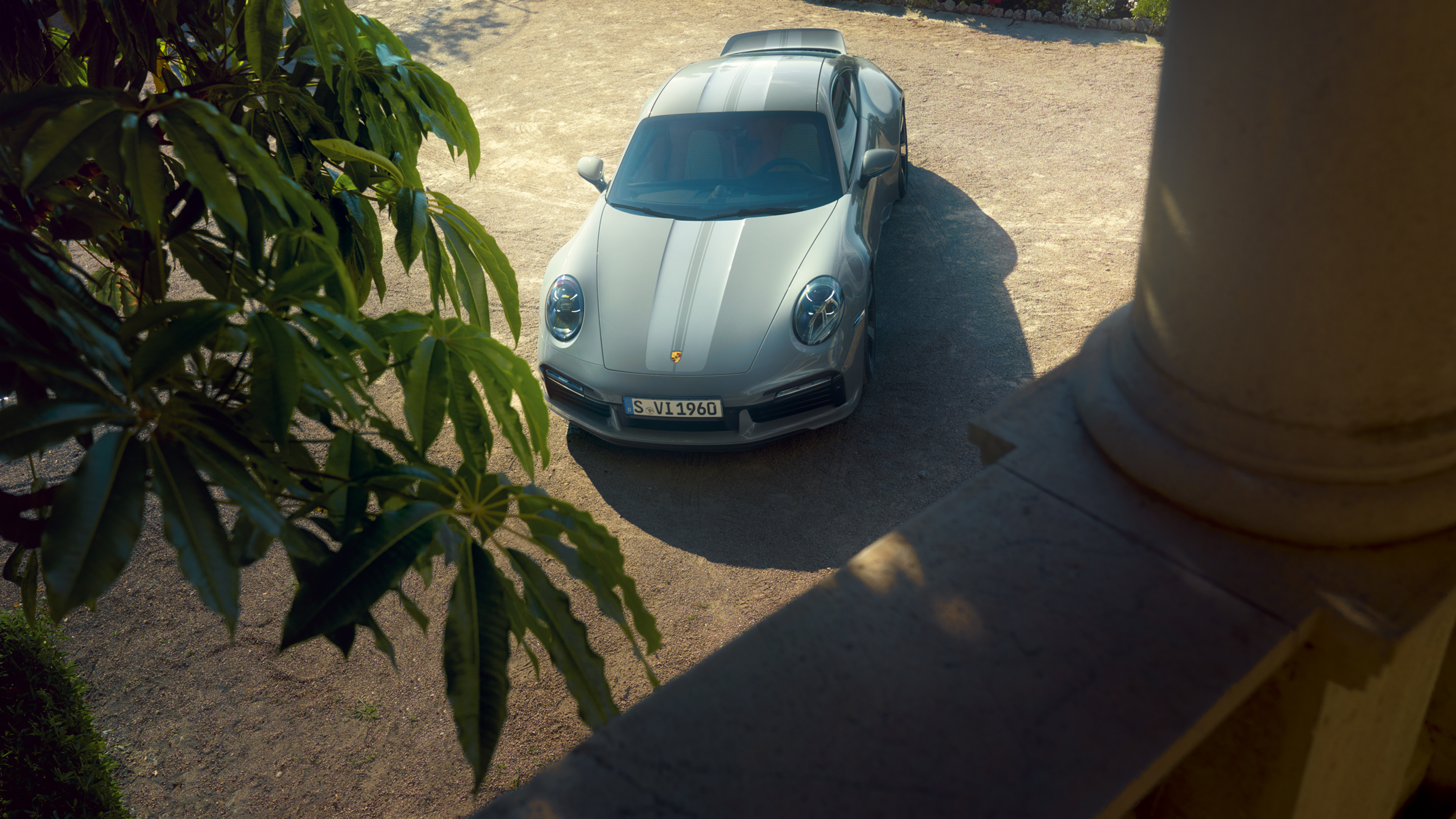 Love for details.
It is the details that make a work of art. It is no different with the 911 Sport Classic. The beading of the bonnet and the roof are perfectly adapted to the hand-painted double stripes. Just as the rear spoiler, both components are made of carbon.
Exterior highlights.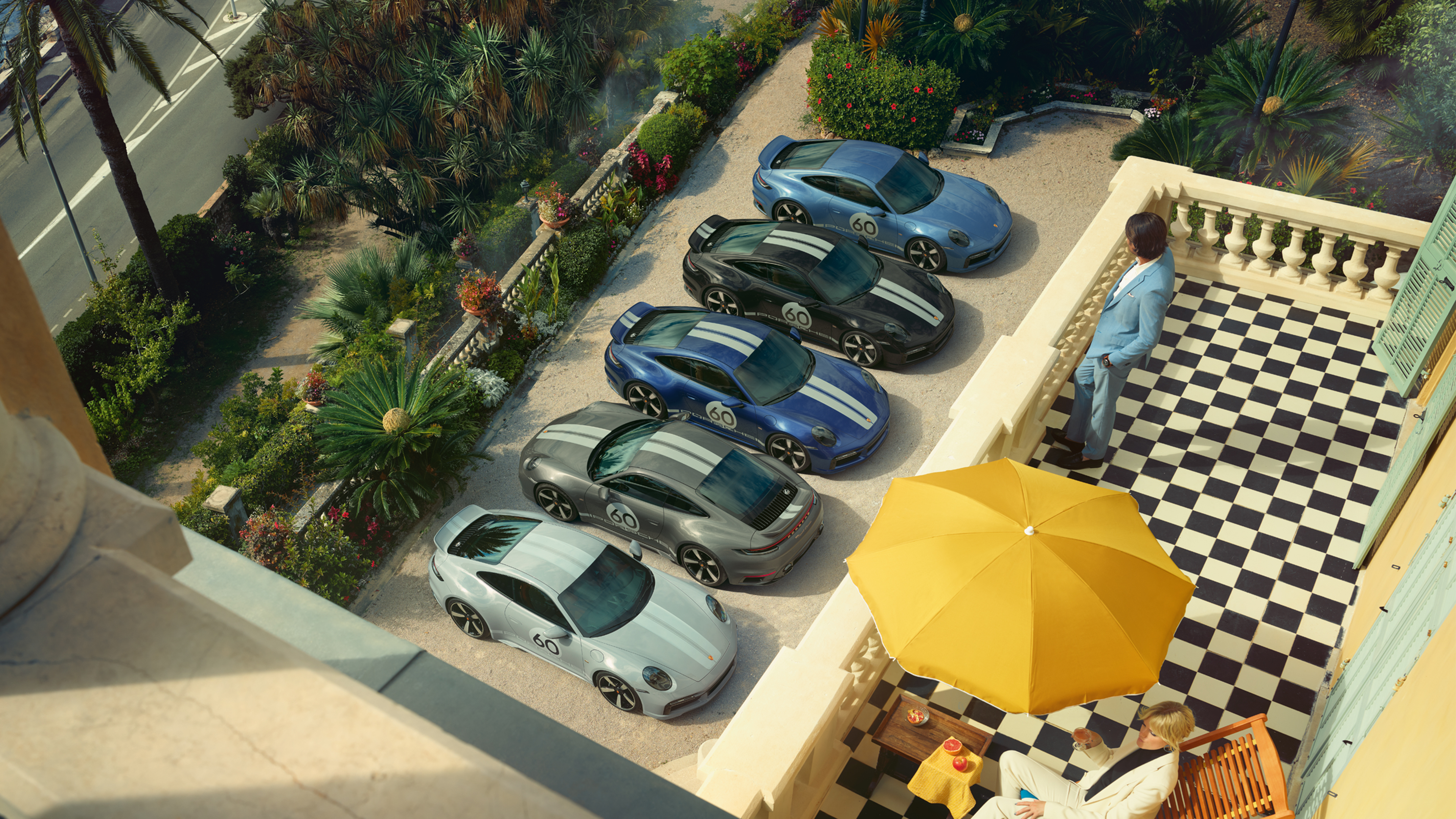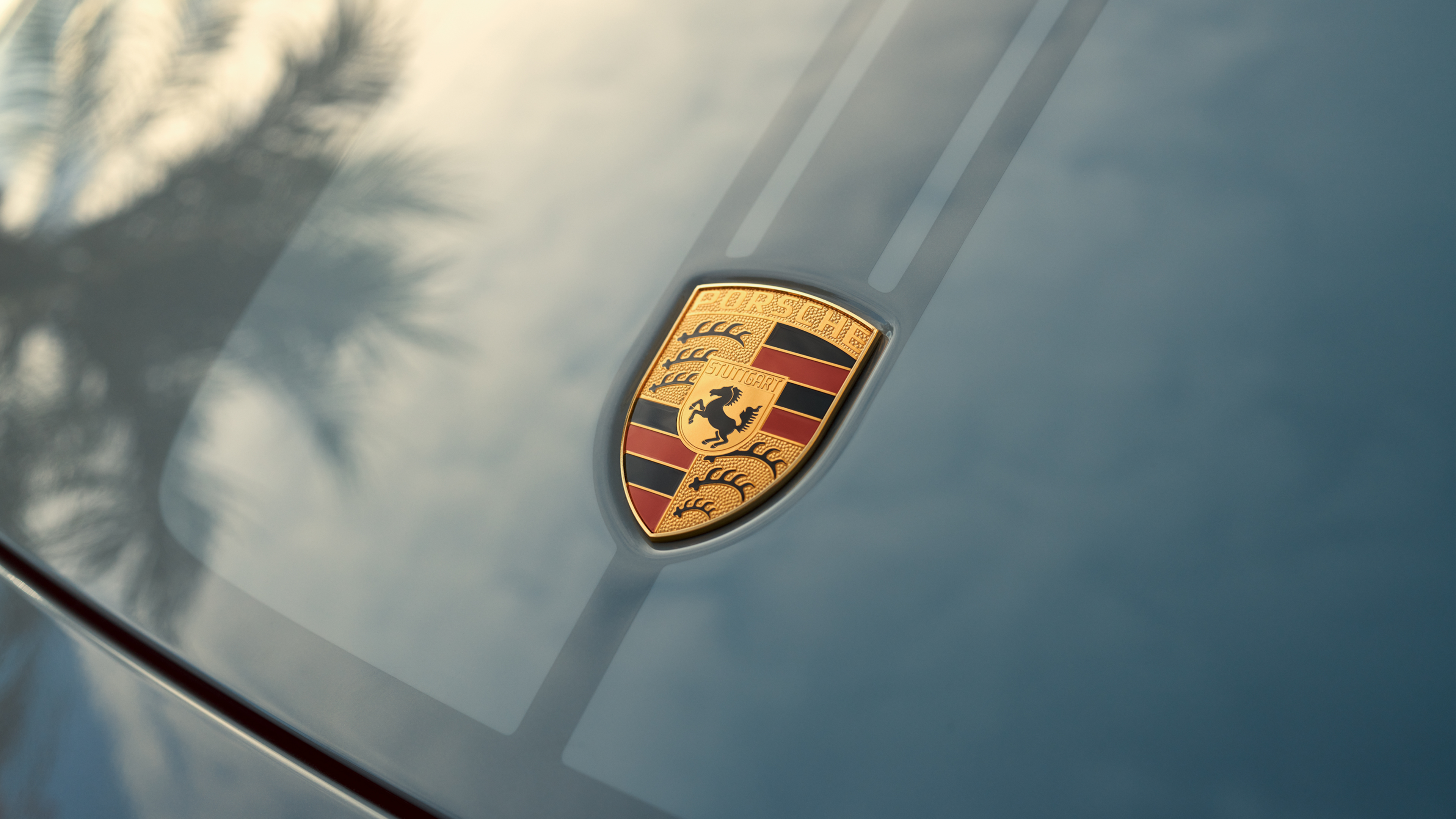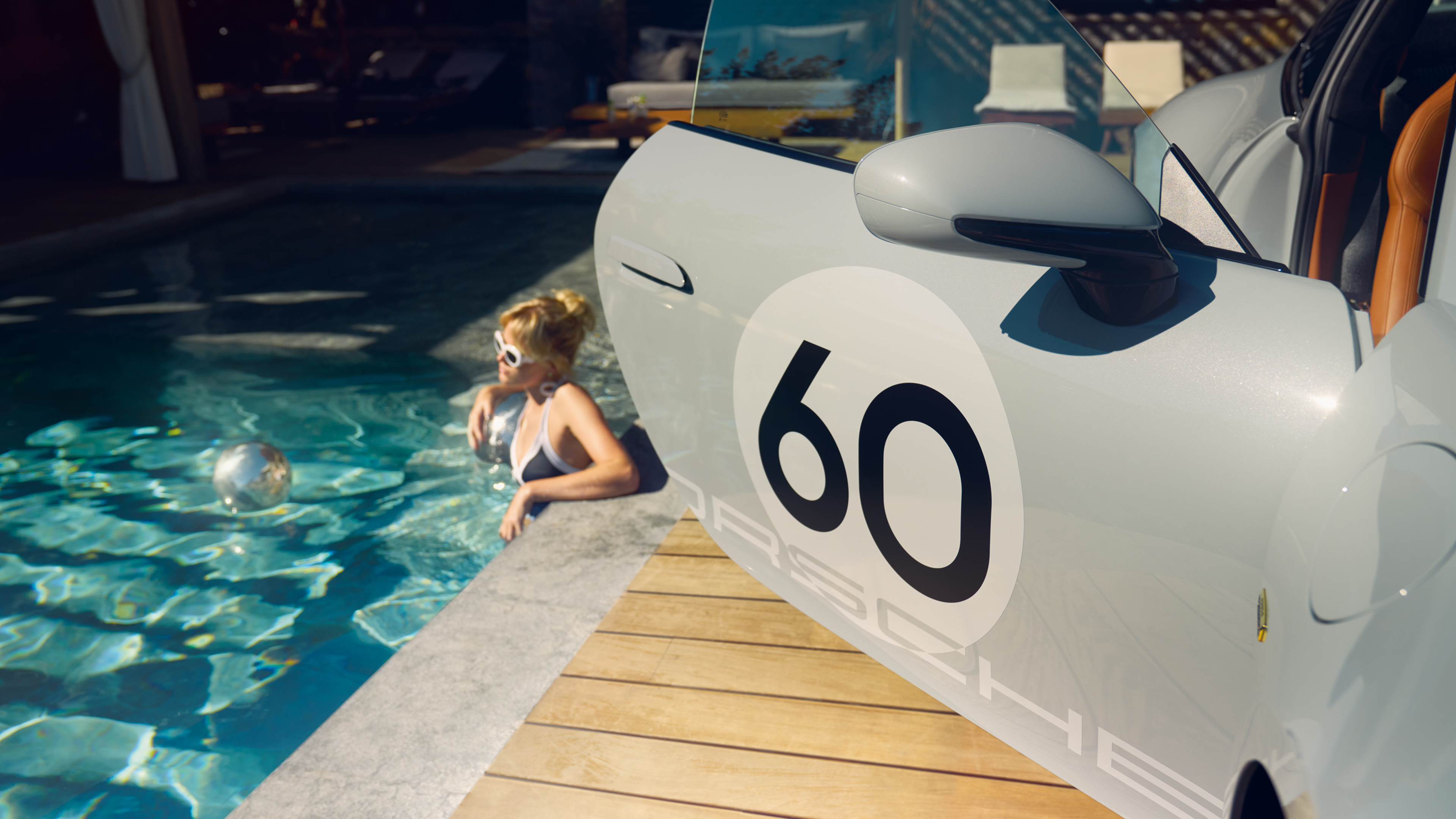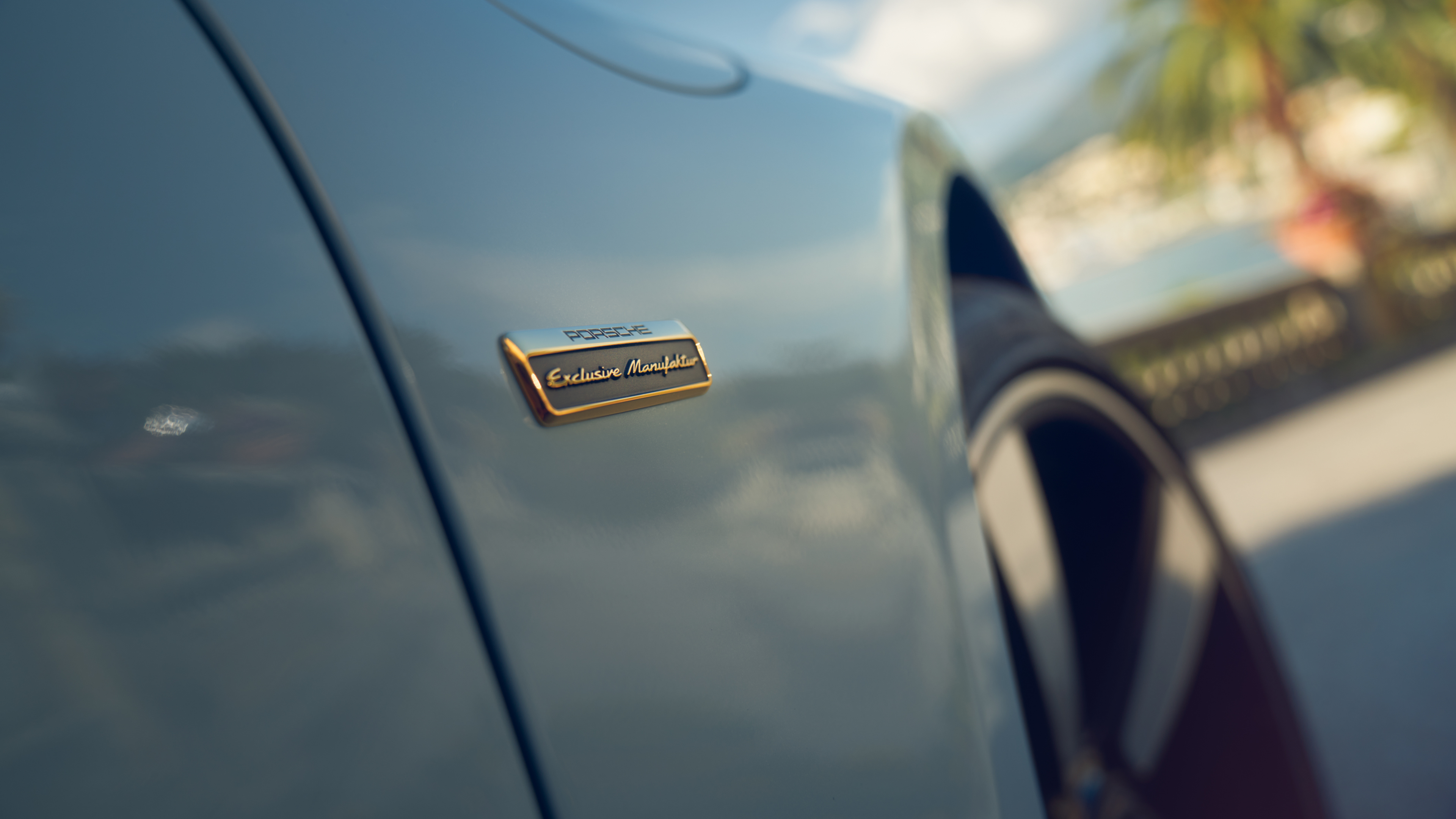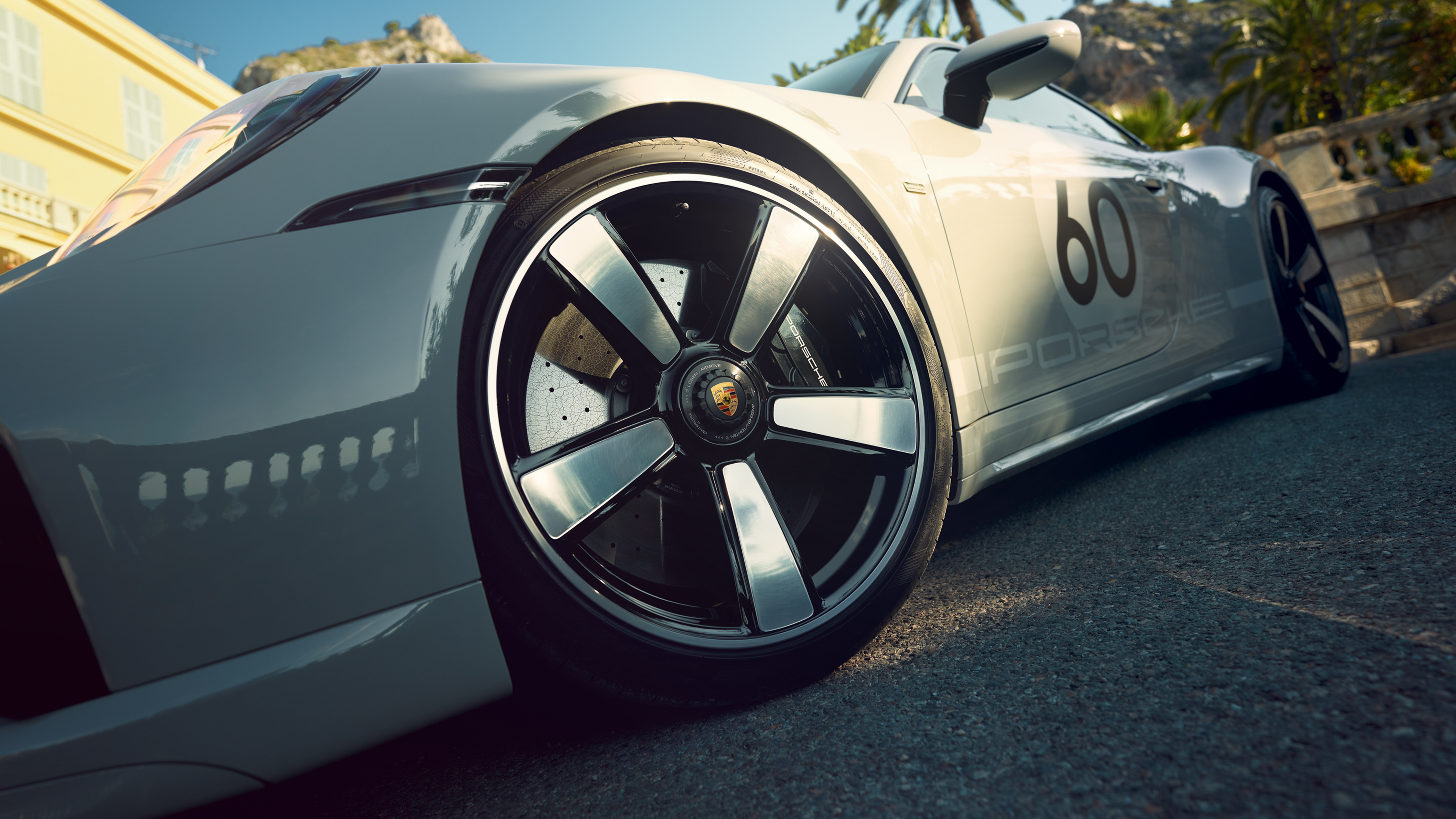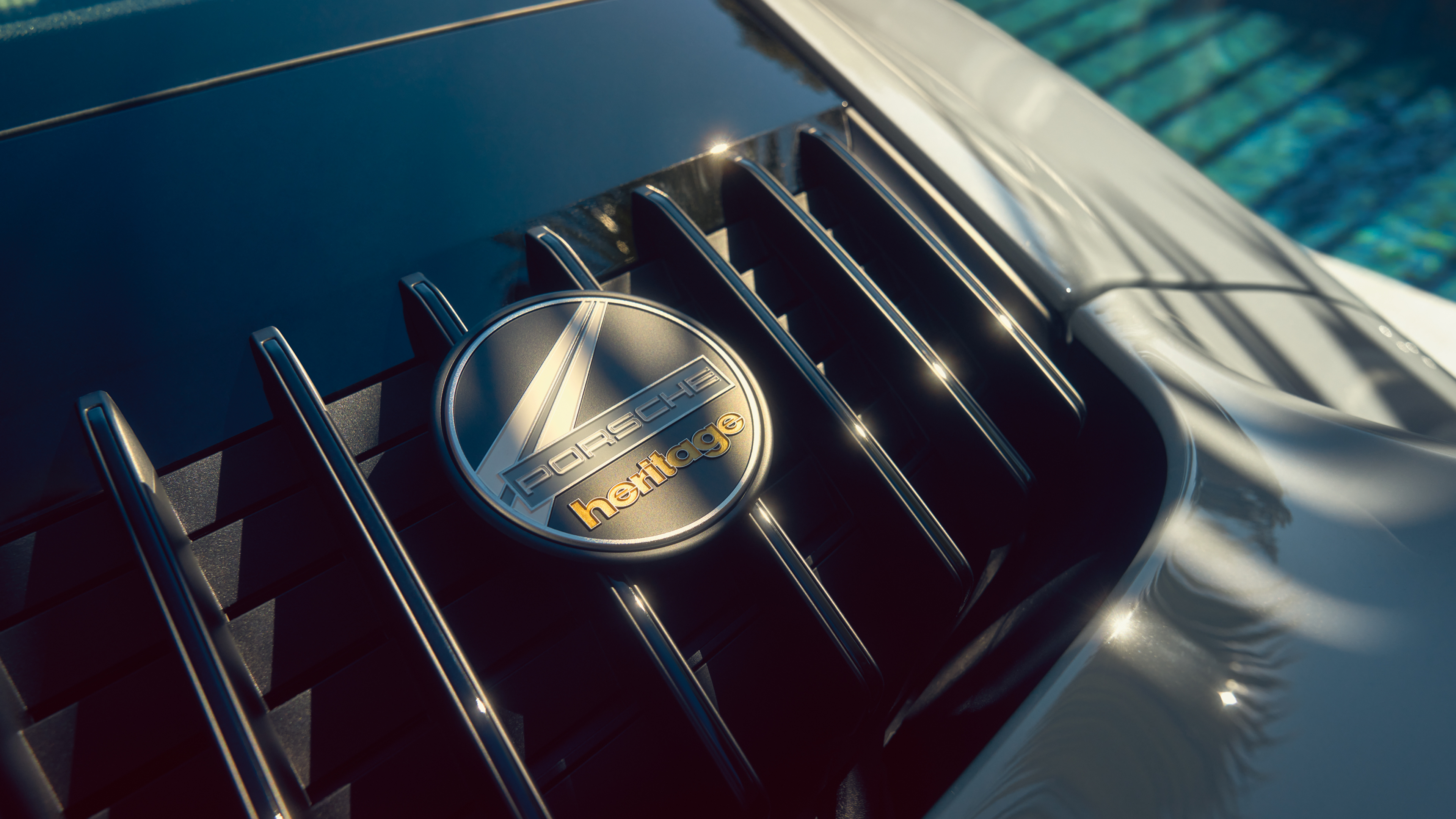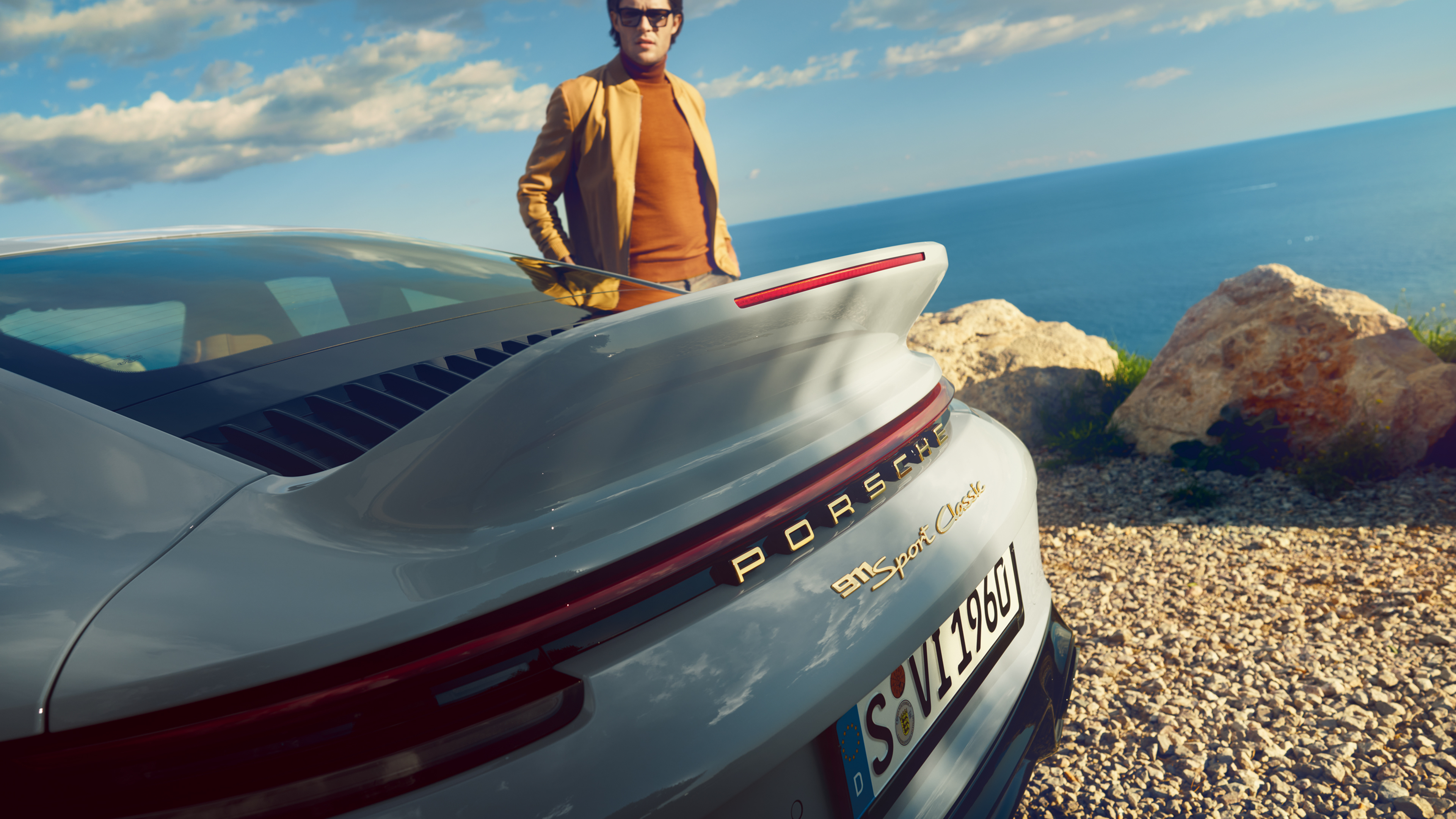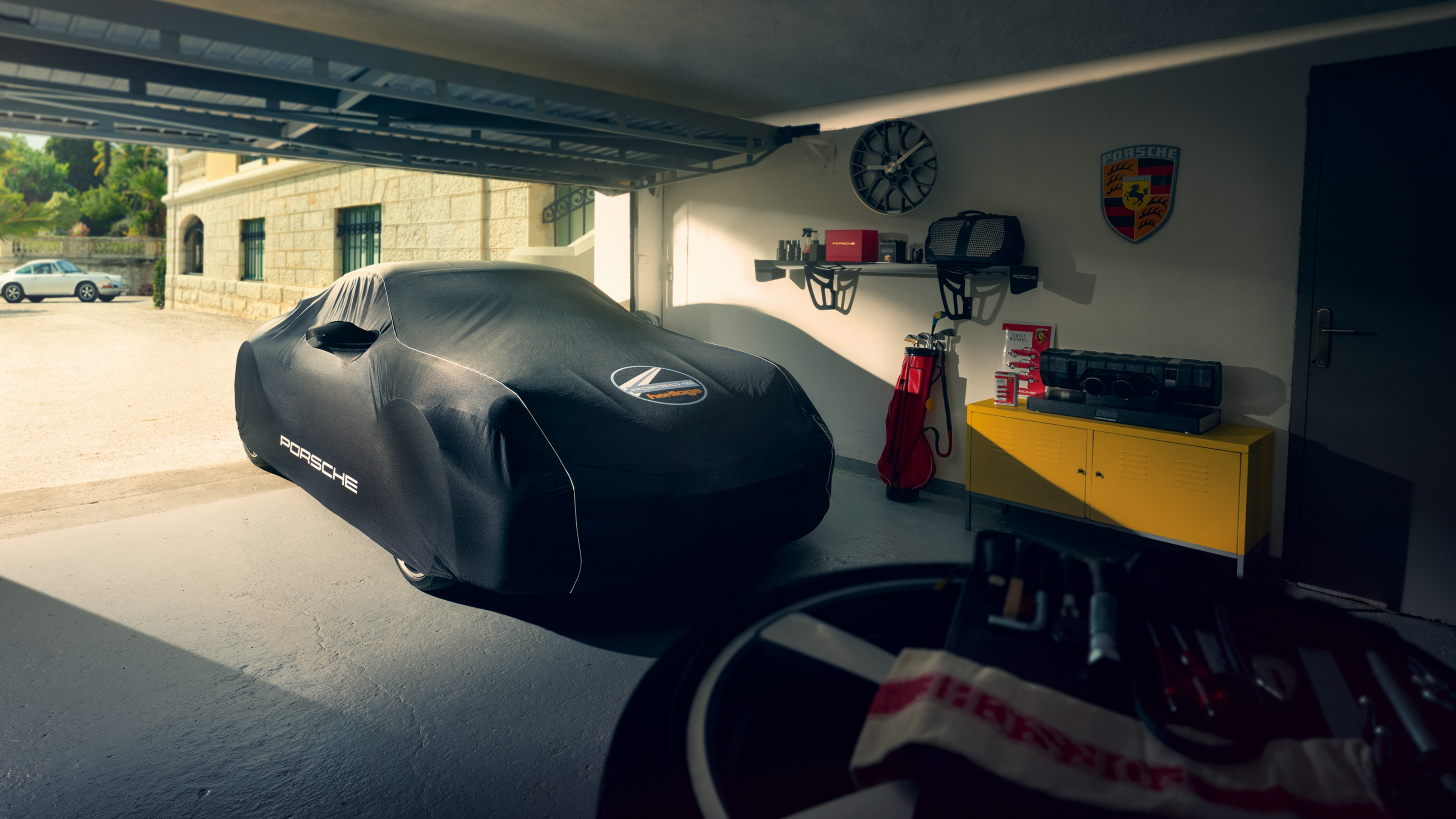 Exterior colours.
For the traditional appearance, 4 exterior colours are availablethat look particularly striking with the hand-painted double stripes in Light Sports Grey: Sports Grey Metallic, Agate Grey Metallic, Gentian Blue Metallic and Black. Paint to Sample complement the colour palette.
1963 Crest.
Each area has its own identifying feature. The historic Porsche crest from 1963 shines, among other things, with golden "PORSCHE" lettering and orange stripes. So the 911 Sport Classic always brings a piece of the past along with it on the road into the future.
Lollipop and lettering.
Nostalgia at its most beautiful: the individually selectable starting number in a circular design represents the golden era of racing par excellence. Lollipop and "PORSCHE" lettering are colour-coordinated with the double stripes and come in the same sports grey.
Porsche Exclusive Manufaktur.
No stranger to true connoisseurs: the gold-coloured Porsche Exclusive Manufaktur plaque affixed to the front fenders highlights the model's noble origins and indicates that the finishing touches were added by master craftsmen.
Sport Classic wheels.
A child of the late 60s, already a legend by the early 70s: the first light-alloy forged wheel for cars, the Fuchs rim®, was the inspiration for the 20/21-inch Sport Classic wheels painted in black (high-gloss). Central lock and historic Porsche crest on the wheel hub cover.
Heritage Design plaque.
First-class quality deserves recognition. That is why owners of the 356 were awarded a plaque after they had covered 100,000 kilometers. Today, the seal, which is based on the original, decorates the engine cover slats of all Porsche Heritage models.
Gold-coloured logos.
A brilliant finish in many respects: the rear features exclusive, gold-coloured lettering that ties in with early Porsche history . Both the "PORSCHE" lettering and the model designation are covered with a touch of the precious metal.
Indoor car cover.
If you love your sports car, you wish to protect it. The black car cover for the garage hugs the shape of the 911 Sport Classic precisely and protects it from dust and excessive light. A Heritage Badge indicates that there is a rare collector's item underneath.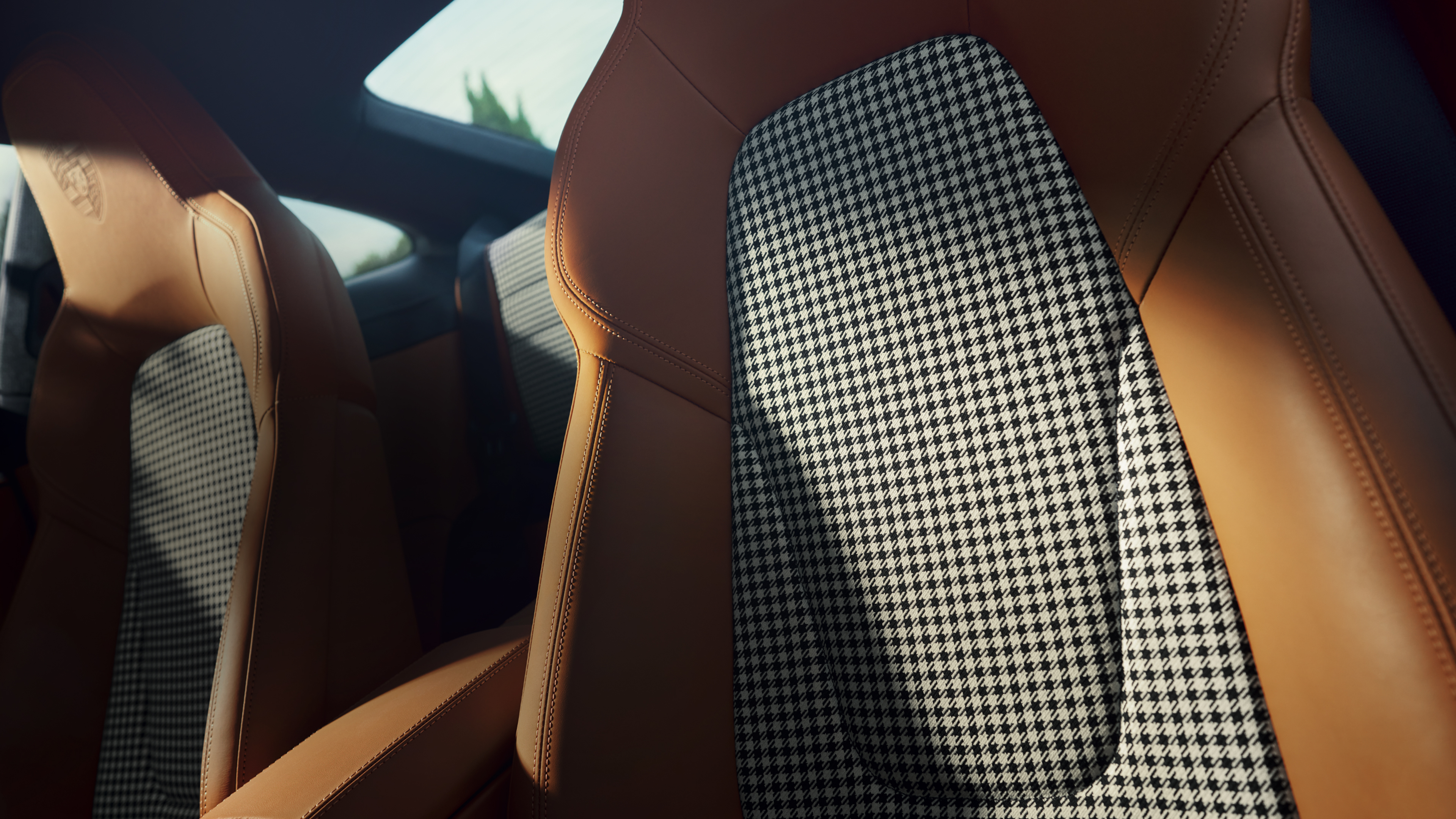 Haute Couture.
A fabric of which dreams are made: Pepita, the black and white diamond pattern with slanting stripes, was first found in 1965 in the original 911 model. Officially. Because trendsetters could already add it to the 356 as a special request. Just as back then, this timeless design is reserved for the seat centres and door panels.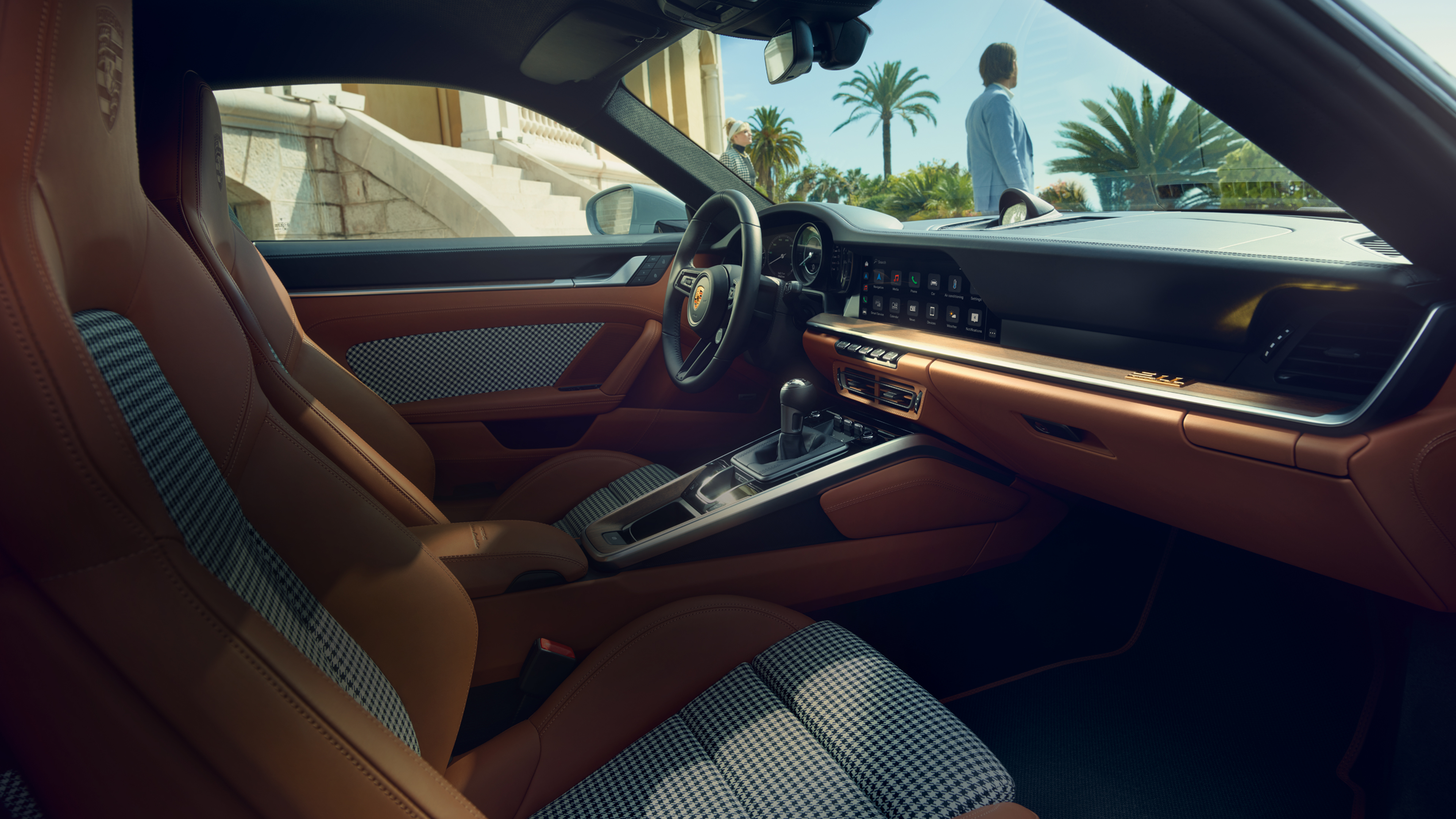 Finest materials.
The two-tone interior made of black nappa leather and extremely fine semi-aniline leather in classic cognac leaves nothing to be desired. With the special tanning, the noble rawhide retains its natural, soft appearance. And it fits perfectly with the open-pored wood of the Paldao interior package. Alternative: leather upholstery in black and the leather interior package.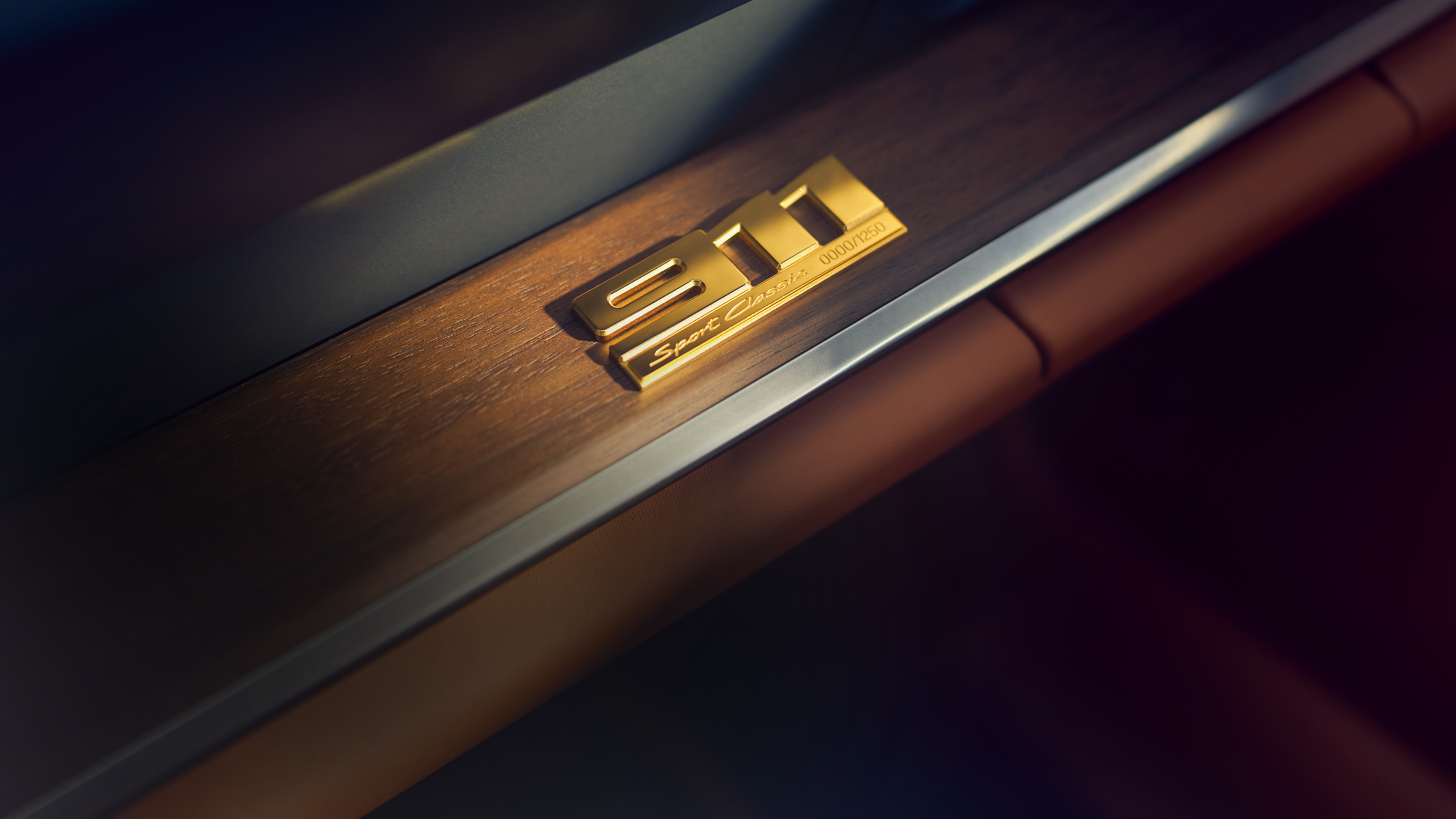 Only 1,250 models.
The gold-coloured limited edition plaque with "911" lettering, model designation and personal limited edition number is prominently located on the decorative trim of the dashboard. It makes each of the 1,250 vehicles unique - and a rare collector's item.
Interior highlights.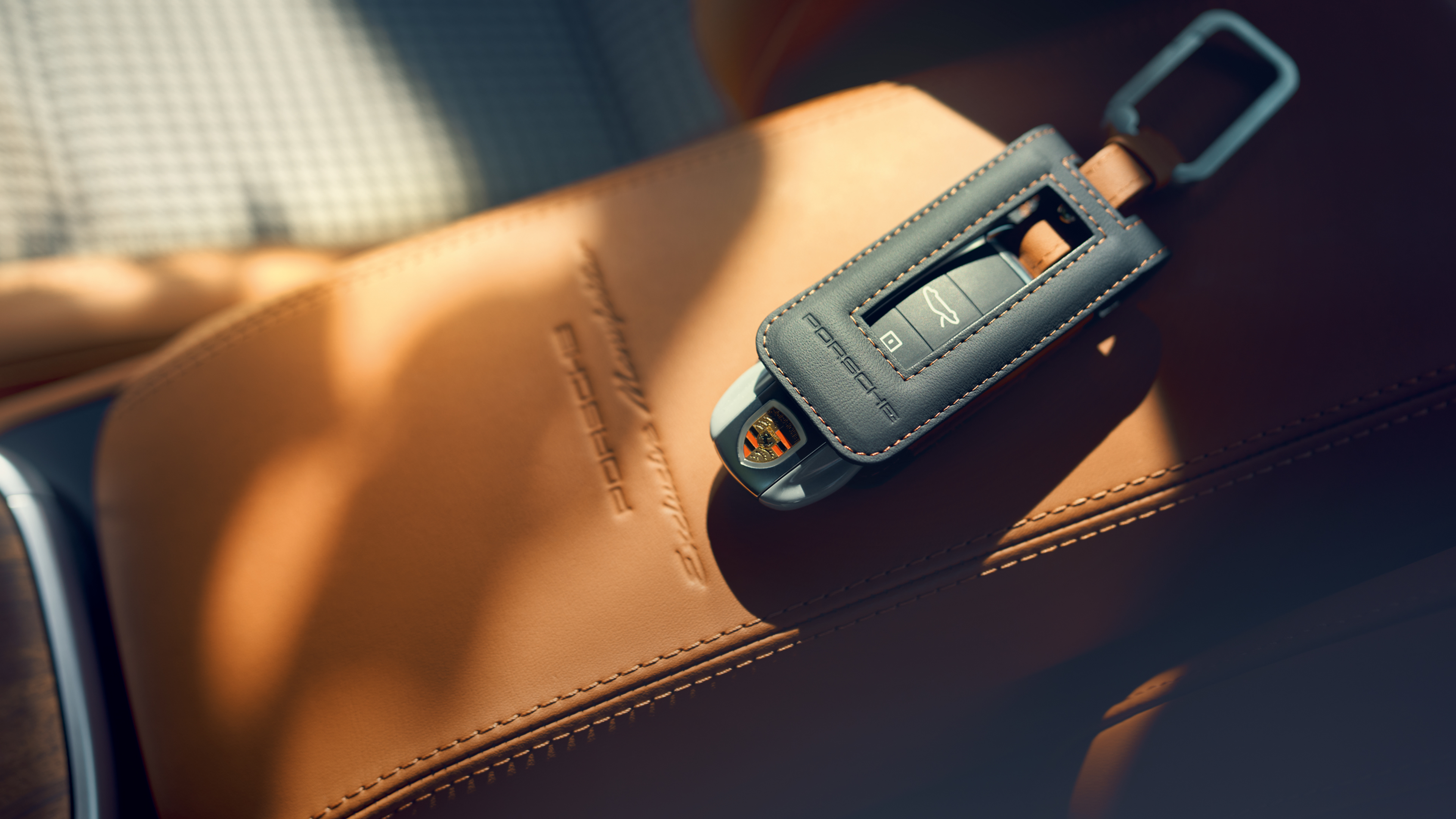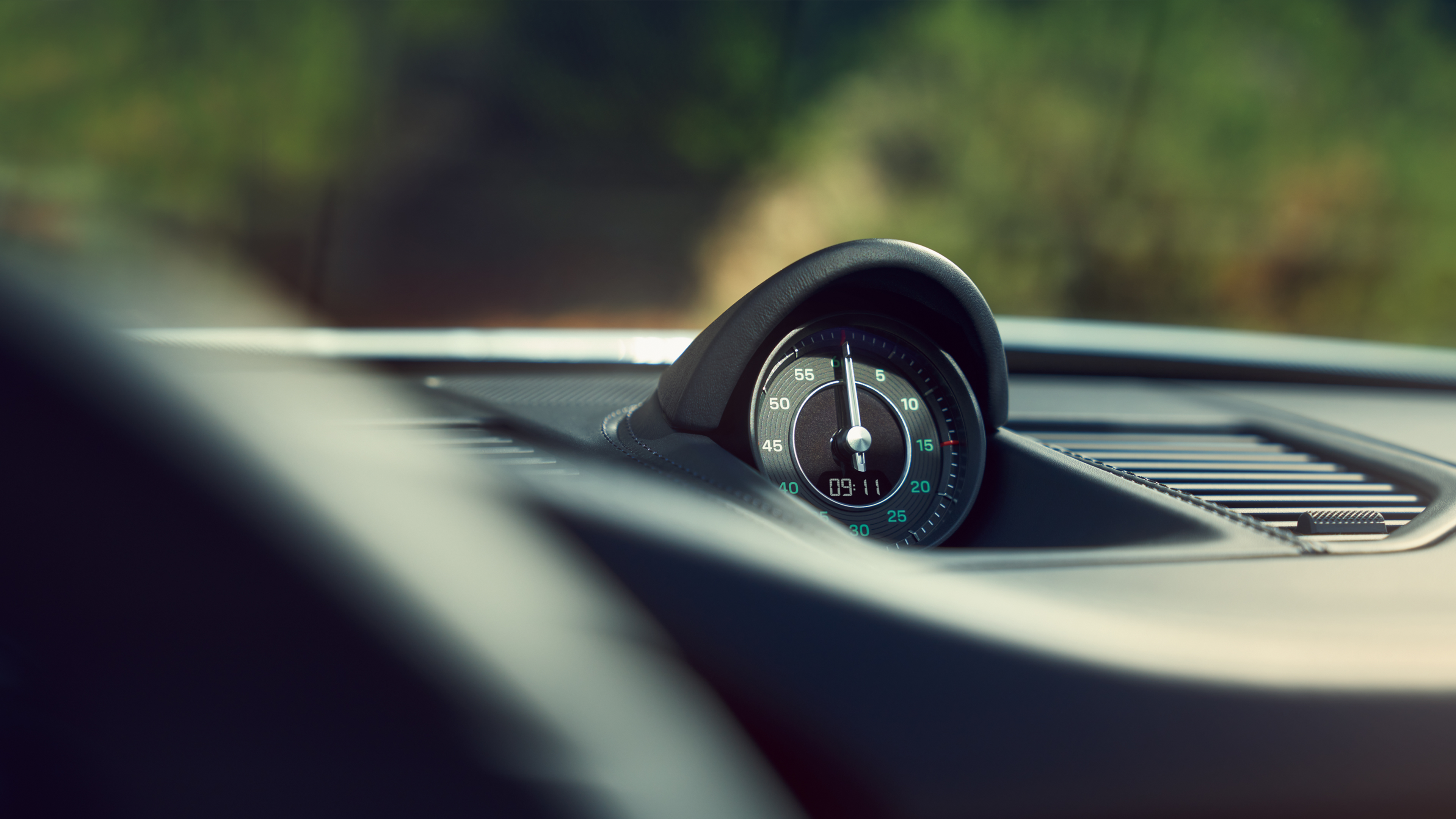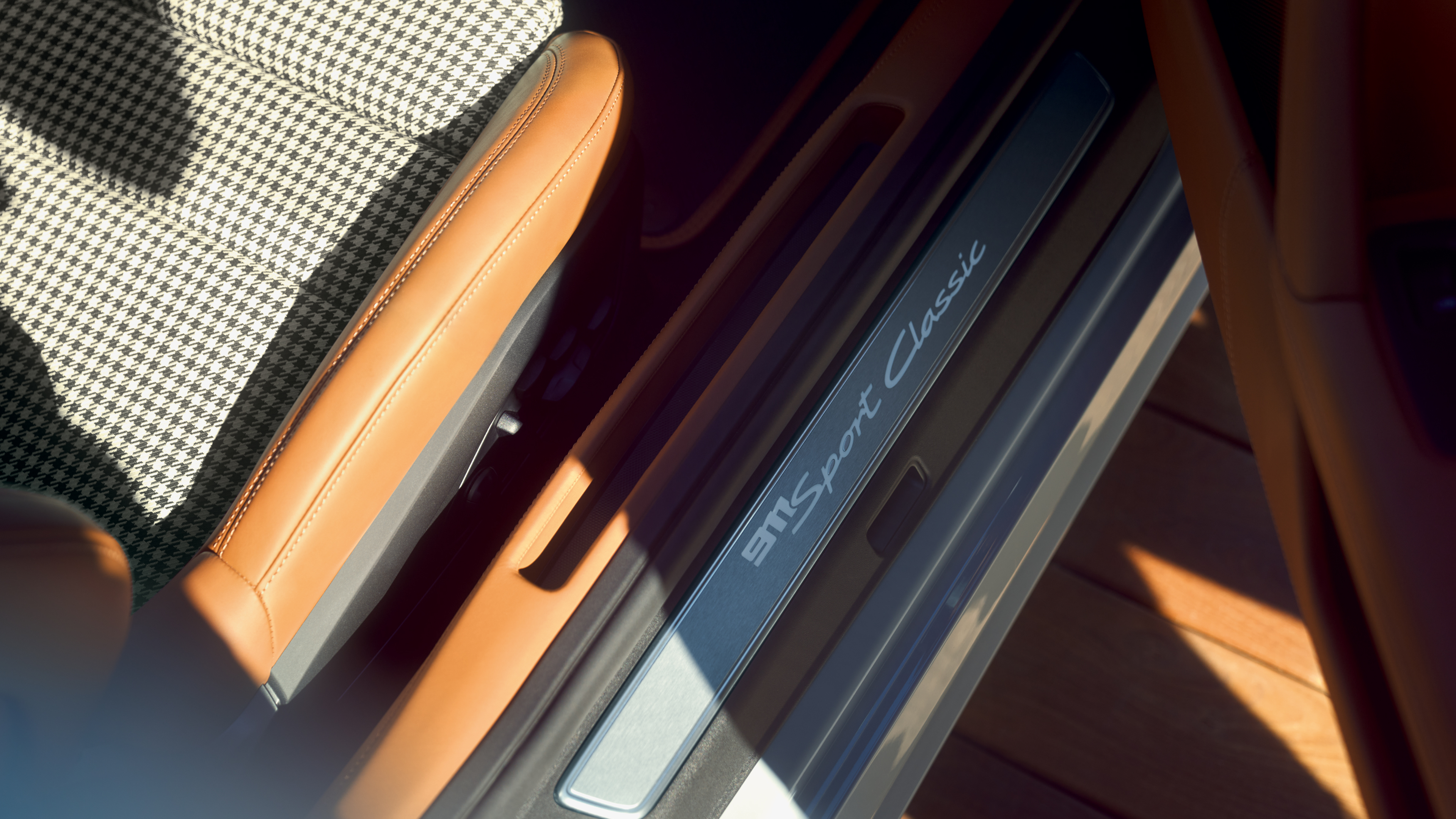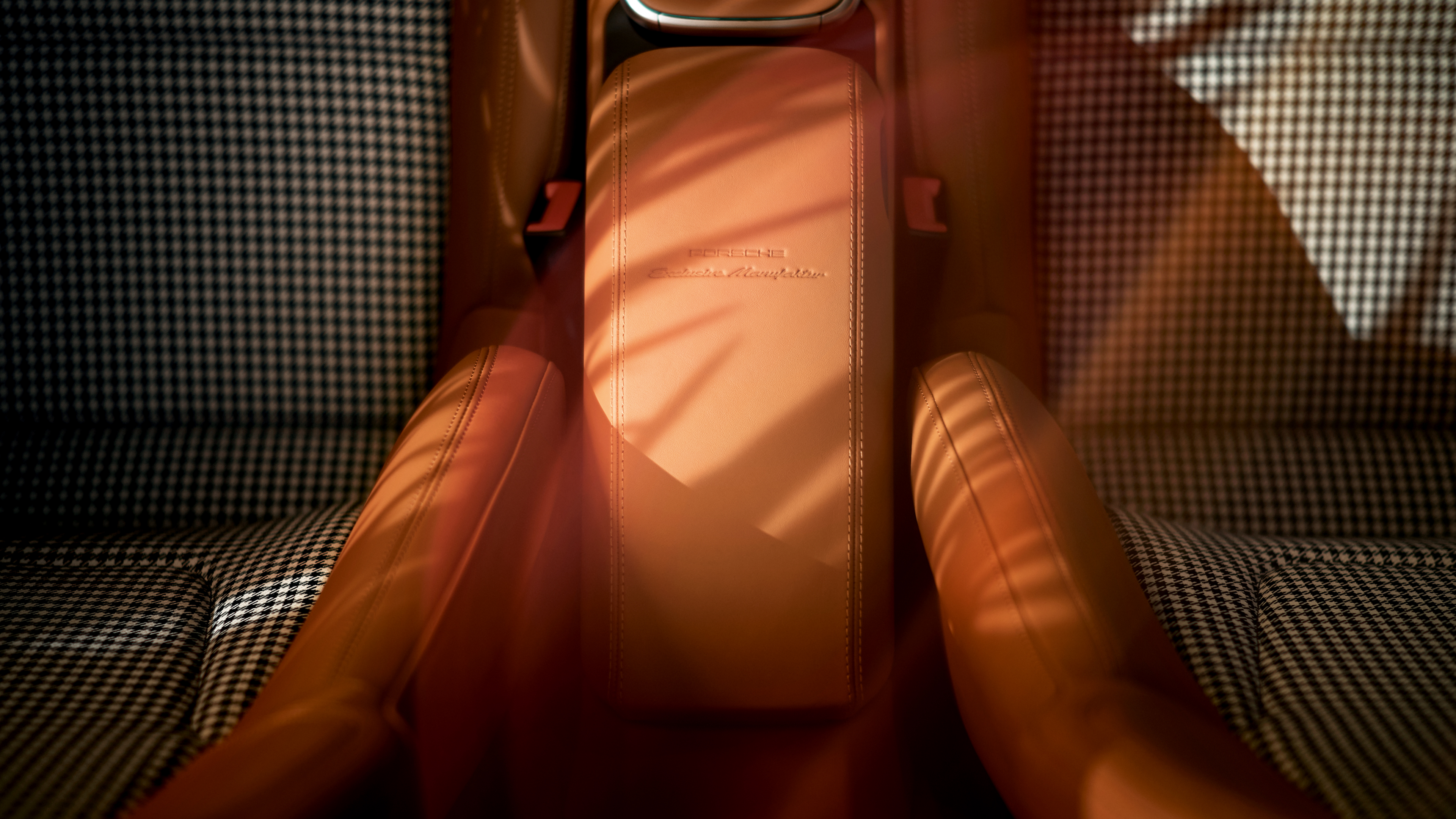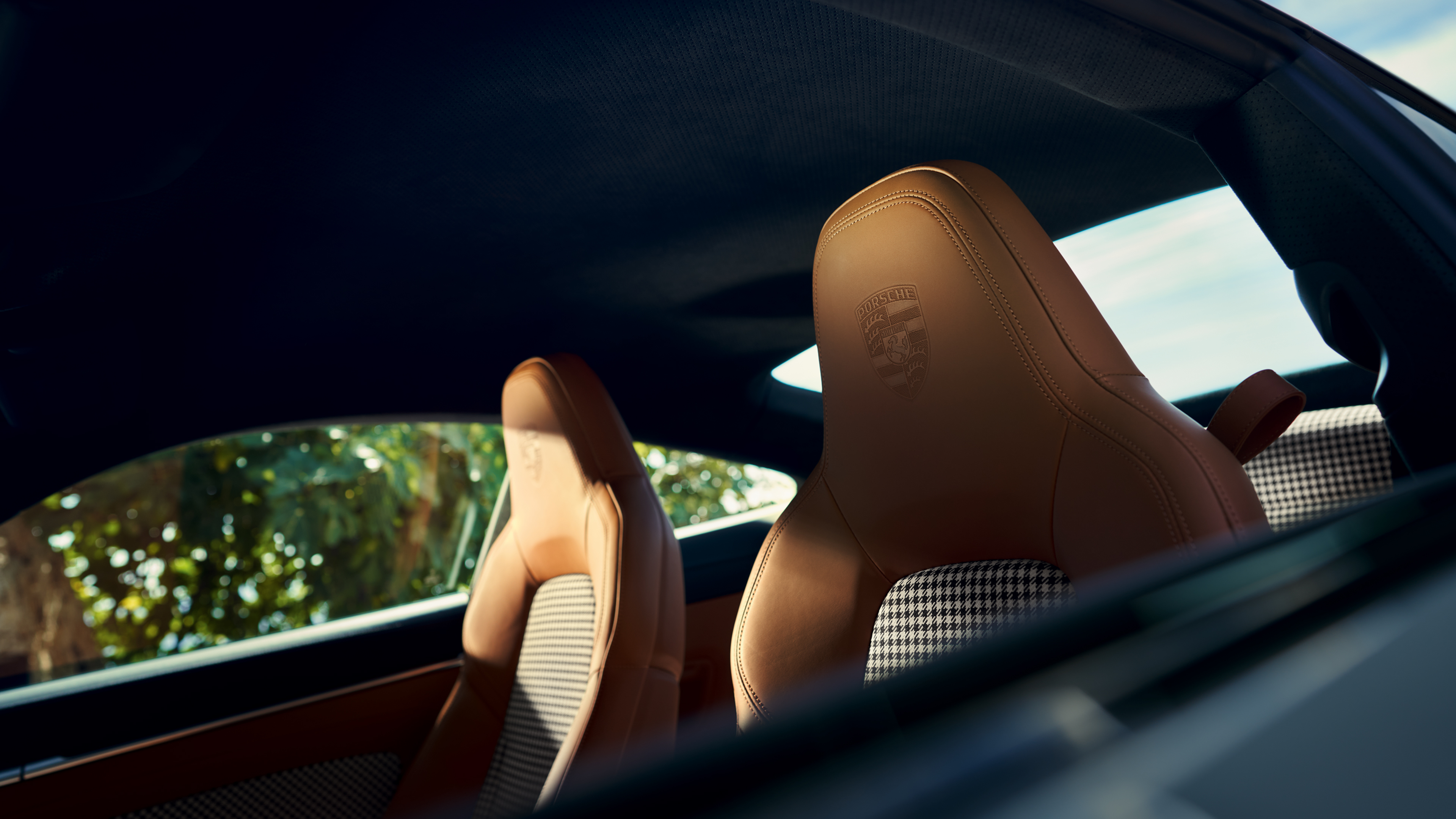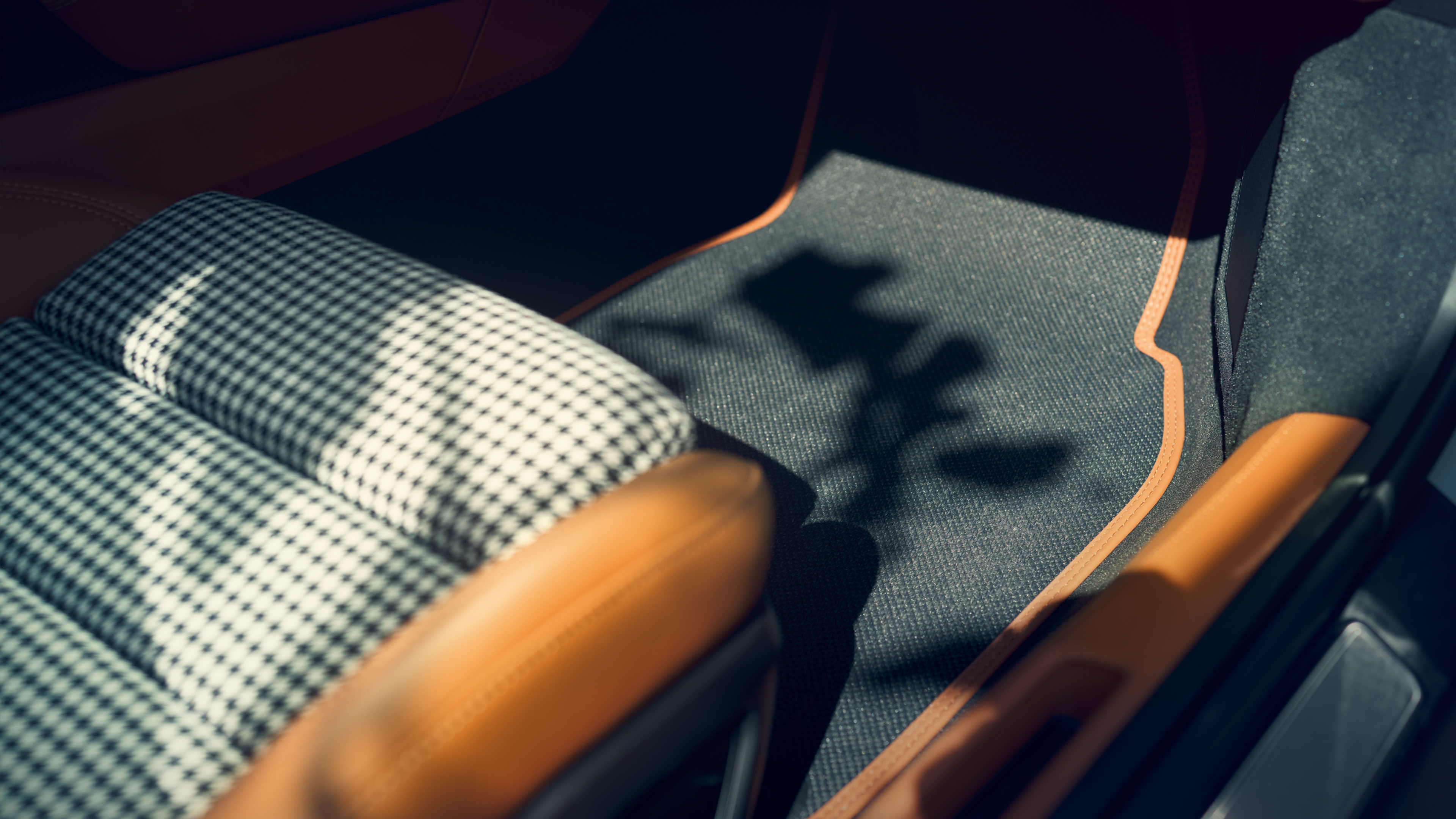 Historic crest.
History as far as the eye can see. The crest that adorned the first 911 is repeated on the sports steering wheel, the headrests, the painted vehicle key and the key pouch. Incidentally, the latter is made of the same nappa leather as the interior.
Instrument cluster.
The focal point of the instrument cluster is the analogue rev counter with a traditional layout and needle. To the left and right of this, the other dials are shown on high-resolution 7-inch displays - in homage to the legendary 356 with white hands and green numerals.
Sport Chrono stopwatch.
Stop time and go back in time. Both are easy for the Sport Chrono stopwatch in Heritage design. While it measures the turns, its dial with green numerals and white scale lines transports the viewer back into the past.
Door sill guards with "911 Sport Classic" lettering.
The door sill in Light Silver marks the entry into the exclusive world of the 911 Sport Classic. The illuminated lettering also sets it in scene perfectly for night-time drivers.
Exclusive Manufaktur embossed detail.
Signets embossed in fine leather are always an expression of subtle elegance. Especially when it comes to the lettering "PORSCHE Exclusive Manufaktur". The embossing on the lid of the storage compartment reflects genuine craftsmanship and refers to the origin from Stuttgart-Zuffenhausen.
Perforated roof lining.
A cover under which you will wish to spend time. The roof and the A/B/C pillars are covered with RaceTex material. Its perforated surface exudes the spirit of the 60s and 70s and conveys an airy feeling.
Floor mats.
The floor mats in Heritage design elegantly draw attention to the footwell with their contemporary weave and fine leather edge.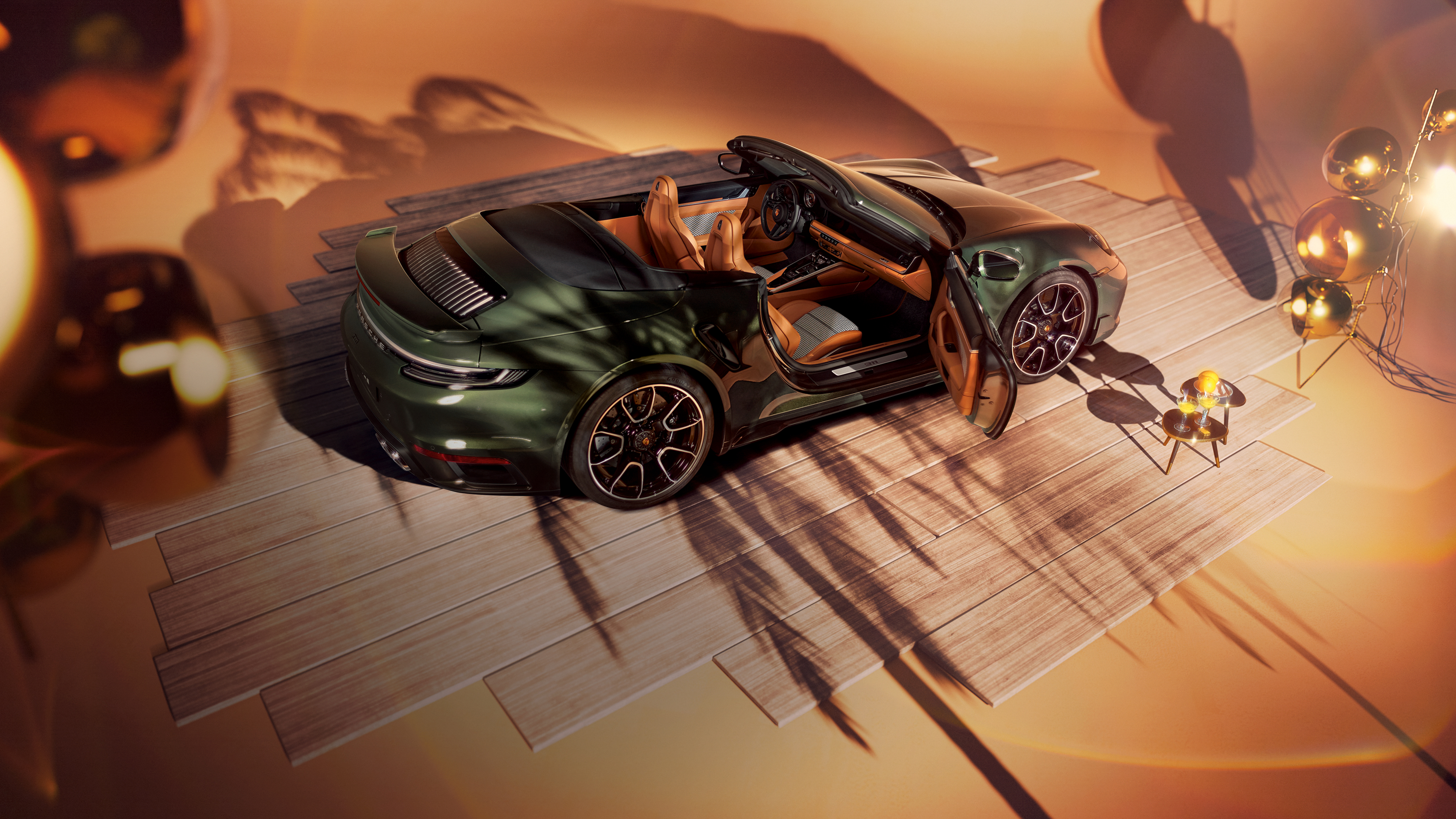 Timeless just as the 911.
Have you opted for a different 911 model, but would also like to take yourself back to the golden jet set era? The Classic Heritage Design Package combines several interior highlights of the 911 Sport Classic – from the two-tone leather upholstery and Pepita, to the classic rev counter – and adds a touch of the 60s and early 70s to other body shapes too.
Configure 911 Sport Classic model.
Selected
911 Sport Classic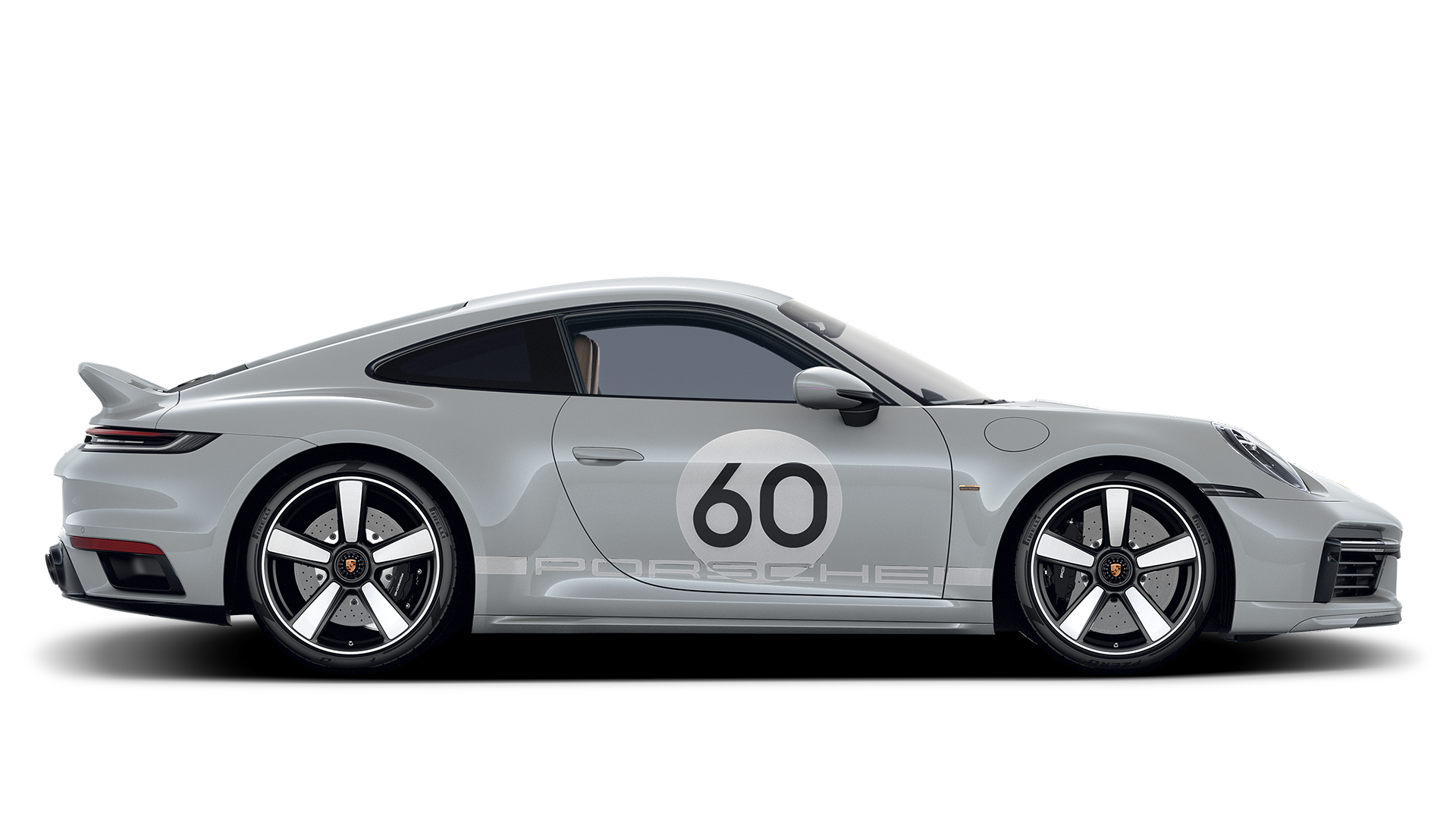 $414,000
405 kW/550 PS
Potencia (kW)/Potencia (PS)
4.1 s
Aceleración 0 - 100 km/h
911 Sport Classic
405 kW/550 PS
Potencia (kW)/Potencia (PS)
4.1 s
Aceleración 0 - 100 km/h
315 km/h
Velocidad máxima
distancia entre ejes
2,450 mm
Technical Specs
| | |
| --- | --- |
| Número de cilindros | 6 |
| Grado de combustible | 98 |
| Agujereada | 102.0 mm |
| Carrera | 76.4 mm |
| Desplazamiento | 3,745 cm³ |
| Potencia (kW) | 405 kW |
| Potencia (PS) | 550 PS |
| Potencia máxima del punto RPM | 6,750 1/min |
| Velocidad máxima del motor | 7,200 1/min |
| máx. esfuerzo de torsión | 600 Nm |
| Rango de RPM par máximo | 2,000 - 6,000 1/min |
| máx. producción por litro (kW/l) | 107.00 kW/l |
| máx. producción por litro (PS/l) | 146.00 PS/l |
| | |
| --- | --- |
| Velocidad máxima | 315 km/h |
| Aceleración 0 - 100 km/h | 4.1 s |
| Aceleración 0 - 160 km/h | 7.9 s |
| Aceleración 0 - 200 km/h | 12.0 s |
| Flexibilidad (80-120 km/h) (50-75 mph) en 5ª marcha | 4.5 s |
| 1/4 de milla | 12.0 s |
| | |
| --- | --- |
| Ángulo de inclinación, delantera / trasera (suspensión de acero) | 10.4 - 13.6 ° |
| Ruptura de rampa sobre suspensión de acero en ángulo) | 12.0 ° |
| máx. distancia al suelo (suspensión de acero) | 115 mm |
| | |
| --- | --- |
| Longitud | 4,535 mm |
| Ancho | 1,900 mm |
| Ancho (con espejos) | 2,024 mm |
| Altura | 1,299 mm |
| distancia entre ejes | 2,450 mm |
| Radio de giro | 10.9 m |
| Peso en vacío (DIN) | 1,570 kg |
| Peso bruto admisible | 1,955 kg |
| Carga máxima | 385 kg |
| | |
| --- | --- |
| Volumen del maletero, delante | 132 l |
| Volumen del maletero abierto (detrás de los asientos delanteros) | 264 l |
| Depósito de combustible | 67 l |
| | |
| --- | --- |
| Consumo de combustible combinado | 12.8 l/100 km |
| Emisiones de CO2 combinadas | 292 g/km |
Standard features
Motor de aluminio de seis cilindros horizontalmente opuestos, VTG biturbo
Motor de potencia total: 405 kW (550 ps). Torque máximo: 600 Nm
Bloque de motor y cilindros de aluminio
Enfriado por agua con administrador térmico
Cuatro válvulas por cilindro
2 turbocargadores con geometría de turbina variable (VTG)
Regulación variable de las válvulas VarioCamPlus
Lubricación por cárter seco con control de bombeo de aceite
Direct Fuel Injection (DFI)
Dos convertidores catalíticos de 3 vías y diagnóstico a bordo para el monitoreo de control de emisiones
Colector de admisión
Sistema de escape de cuatro vías con dos salidas de escape dobles en acero inoxidable
Paquete Sport Chrono incl. montaje dinámico del motor, cronómetro análogo y digital, Overboost Turbo, volante GT con modalidades NORMAL, SPORT, SPORT PLUS e INDIVIDUAL, botón SPORT Response, PSM con modalidad SPORT, Display de desempeño en PCM
Transmisión PDK incl. volante bimasa
Tracción integral con clutch multidisco y Porsche Traction Management (PTM)
Función Auto start/stop con función de planeo
Porsche Torque Vectoring Plus (PTV Plus) incl. diferencial trasero de bloqueo eléctrico con división de torque totalmente variable
Suspensión en eje frontal McPherson
Suspensión multibrazo en eje trasero, incl. eje trasero direccionable
Dirección asistida electromecánicamente, con radio variable de dirección y generador de pulso
Porsche Active Suspension Management (PASM)
Porsche Stability Management (PSM) incl. ABS
Rin 20" 911 Turbo S Wheel con bloqueo central y medidas 245/35 ZR 20 en eje frontal y 305/30 ZR 20 en eje trasero, diseño bitono
Sistema de monitoreo de presión de neumáticos (TPM)
Porsche Dynamic Chassis Control (PDCC)
Freno de aparcado operado eléctricamente
Porsche Ceramic Composite Brake (PCCB) de 6 pistones en eje frontal y 4 pistones en eje trasero. Diámetro de discos 410 mm en eje frontal y 390 mm en eje trasero, internamente ventilados y perforados. Cálipers de frenos en color Amarillo.
Cabriolet 2+2 asientos con carrocería ancha
Construcción inteligente ligera en aluminio y compuestos de acero
Capota totalmente automática en tela y compuestos de magnesio. Operación eléctrica hasta 50 km/h. Vidrio trasero rígido, calefactable
Deflector de viento integrado con operación eléctrónica
Labio de spoiler frontal con logo "turbo" o "turbo s"
Parte frontal con ventilas laterales
Spoiler trasero de funcionamiento automático
ParkAssist delantero y trasero con cámara de reversa
Logo "Porsche" y denominación de modelo en parte trasera con acabado cromado pulido
Porsche Active Aerodynamics (PAA) con spoiler frontal de accionamiento automático y elemento aerodinámico de tres etapas
Secciones laterales con entradas de aire
Sección trasera con puertos de salida de aire y salidas de escape integradas
Salidas de escape dobles en diseño 911 Turbo en acero inoxidable color negro
Unidades auxiliares en parte frontal en LED con luces de posición e indicadores de dirección
Ópticas traseras en LED tridimensionales, con luces de frenado de 4 puntos
Activación automática de luces frontales, incluyendo función "Welcome Home"
Luces LED incl. Porsche Dynamic Light System Plus (PDLS+) y luces de posición de 4 puntos, iluminación dinámica, activación por velocidad, luces de curva dinámicas y sistema limpiafaros. Control de iluminación en función del tráfico
Sistema de aire acondicionado automático de dos zonas, con controles independientes de temperatura para conductor y pasajero. Sistema automático de recirculación de aire, incluyendo sensor de calidad de aire
Filtro de partículas/polen con filtro de carbón activo
Vidrio trasero calefactable
Airbags para conductor y pasajero
Porsche Side Impact Protection (POSIP), con elementos de protección laterales en puertas, airbag de tórax integrado en laterales de asientos y airbags para cabeza integrado en páneles de puertas para conductor y pasajero
Puntos de montaje ISOFIX en asientos trasero (modelos Coupé)
Inmovilizador de motor con bloqueo central remoto y sistema de alarma con monitoreo interior de radar
Sistema de protección antivuelco de función automática
Cinturones automáticos de tres puntos
Homelink (sistema de apertura de Garage) de 315 Mhz
Control de crucero
Luces del interior de lectura, orientación y espejos en LED. Iluminación adicional en guantera, espacio reposapiés, cajuela y luz de cortesía
Espejos retrovisores ajustables electrónicamente, calefactables y antideslumbrantes. Esférico del lado del conductor
Ventanas eléctricas con operación de un toque y protección de cierre de puertas
Porsche Communication Management (PCM) incl. módulo de navegación, Bluetooth, interfases de audio, preparación para teléfono móvil y control por voz
Espejos retrovisores SportDesign
Sistema de Sonido BOSE® con 12 parlantes, subwoofer activo y speaker central, sistema activo de sonido con potencia total de 555 watts y AudioPilot® Noise Compensation Technology
Cluster de instrumentos con contador de revoluciones y display a color de 4.6 pulgadas
Instrumentos en color negro con marco cromado, contador de revoluciones con marco plateado y logo "turbo" o "turbo s"
Displays digitales de velocidad, indicador de marcha, odómetro y kilómetros
Display multifunción incl. presión de boost, potencia de motor aplicada, distribución de torque entre ejes y aceleración lateral y longitudinal (fuerzas g)
Asientos traseros abatibles
Interior en cuero total
Tapetes
Volante deportivo GT (diámetro 360 mm) con paddles para PDK y ajuste de altura y profundidad eléctrico
Techo en tela color Negro
2 tomacorrientes (12 voltios) en espacio reposapiés de pasajero y guantera
Molduras de puertas con denominación de modelo
Asientos adaptables Sport Plus de 18 vías. Ajuste eléctrico de respaldo de asiento, altura, posición, ángulo y longitud de asiento, así como soporte lumbar y partes laterales de asientos
Partes del interior en fibra de carbono: marco de tablero, marco de controla central, marco de puertas
Compartimientos de almacenaje en cada puerta
Gancho para ropa en parte posterior de asientos (modelos Coupe)
Portavasos individuales en parte frontal
Consola central elevada con compartimientos de almacenaje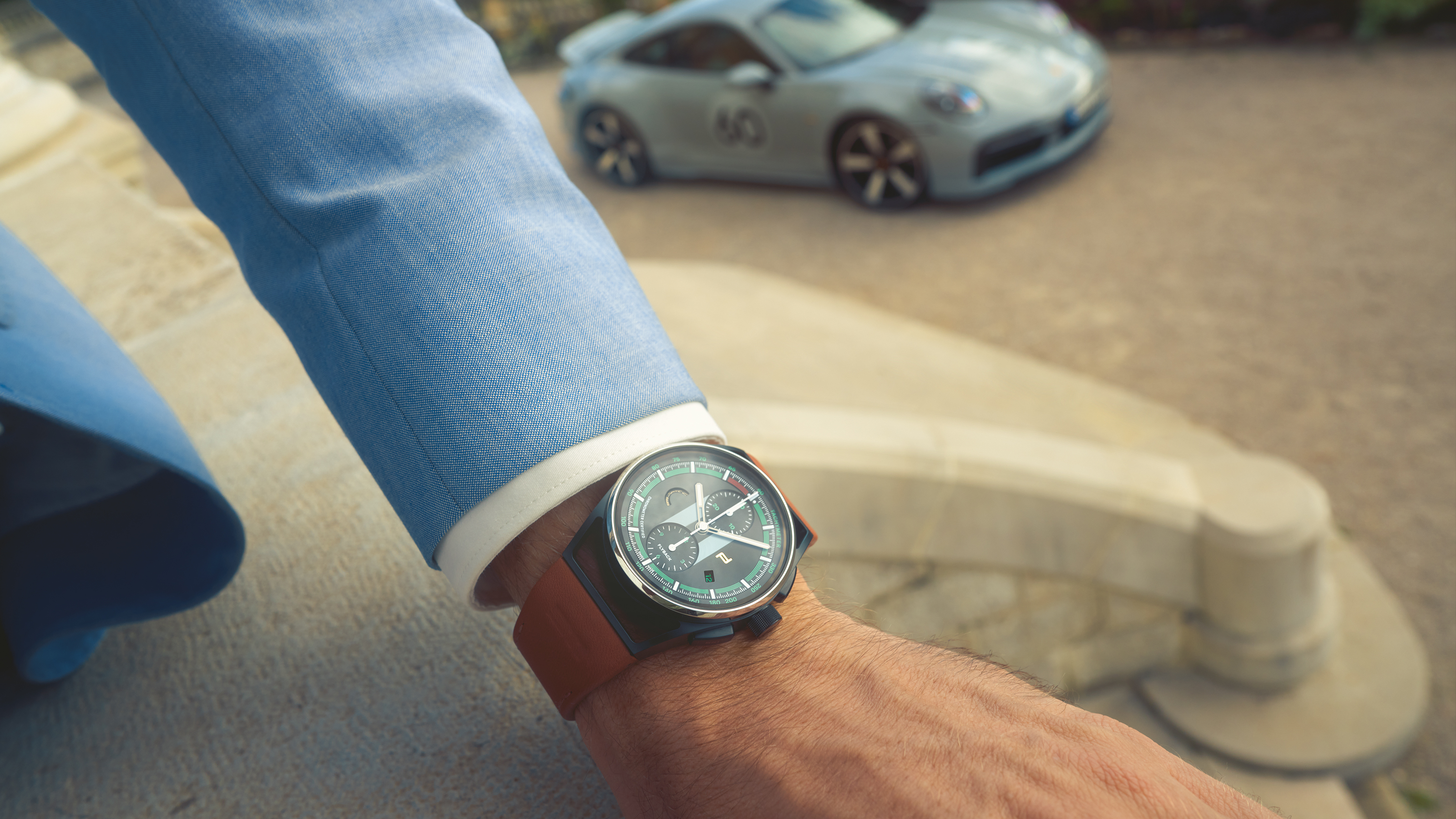 Time flies.
Do not keep your love for the 60s and 70s just in your heart, but wear it on your wrist. The Chronograph Heritage Edition cites design features of the 911 Sport Classic and is made exclusively for the owners of the sports car. Made to order and strictly limited.
History up close.
Immerse yourself in the sophisticated jet set era, the first moon landing and free love. The Coffee Table Book takes you back to the era where one innovation follows the next – in life and on the racetrack. Always to the forefront even back then: the Porsche 911.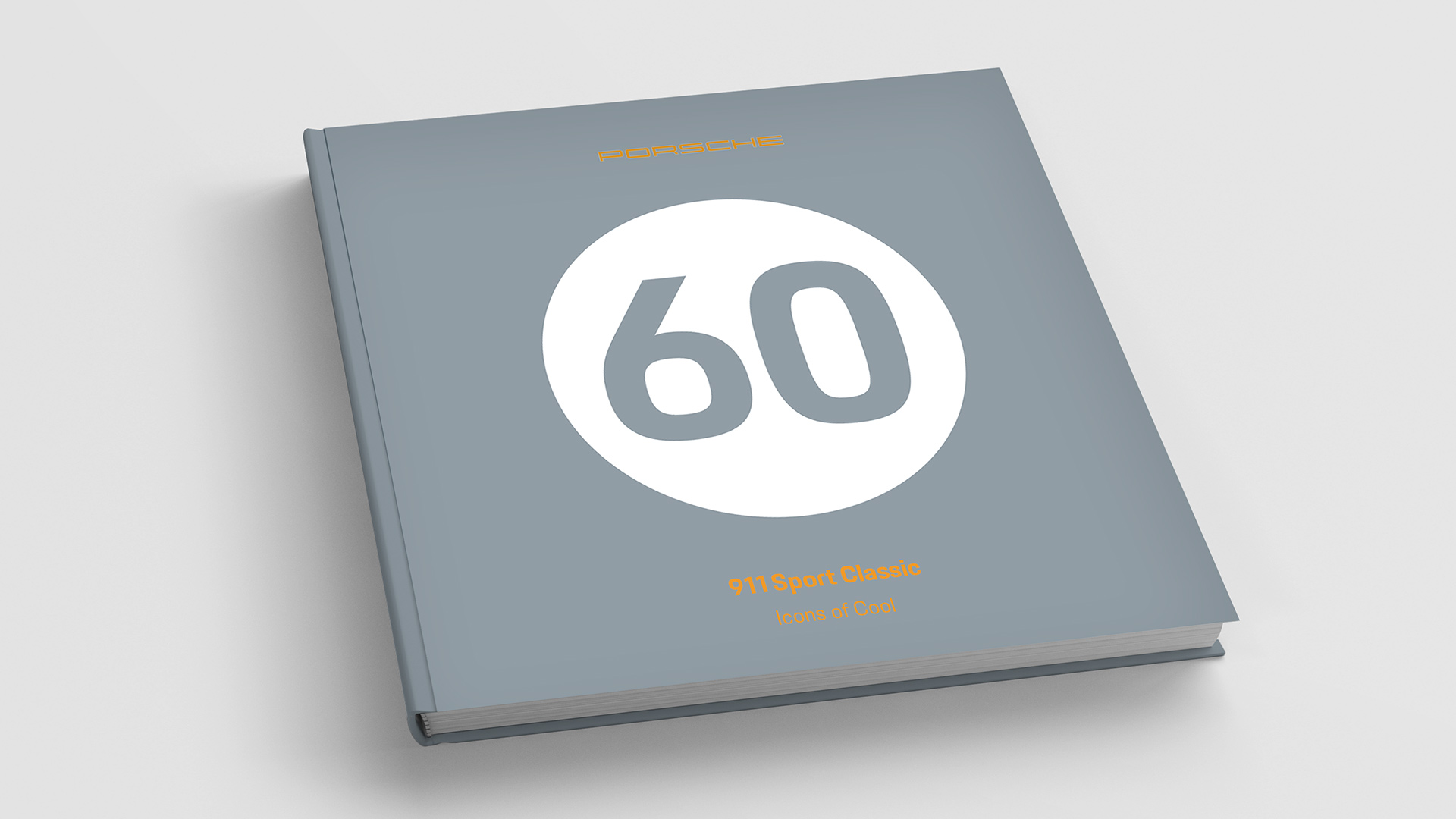 Heritage design.
Limited-edition collector models and optional packages. Inspired by the spirit of the 50s, 60s, 70s and 80s, they are bringing the lifestyle of bygone times back onto the road. And honouring iconic Porsche classics with numerous design highlights.

Personalisation & finishing.
At Porsche Exclusive Manufaktur, we offer you a range of personalisation options for the exterior and interior of your car. For your own very personal vehicle.