When repairing Porsche vehicles, we're not concerned with quantity.
But with quality.
Every Porsche is a masterpiece of engineering. And its expert repair is just as complex and challenging. That's why at Porsche Service we take great pride in one thing: unparalleled technology.
How you benefit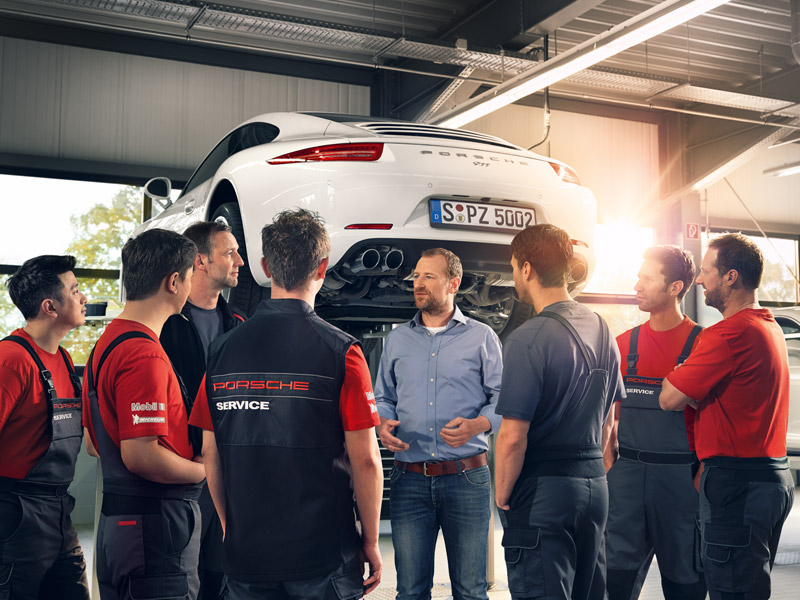 Qualified staff.
Every day, highly-qualified trainers deliver technical and non-technical content in our global training centres. They implement qualification programmes specially developed by Porsche for workshop and service staff, and make use of the experience and knowledge gained from over 70 years of sports car development.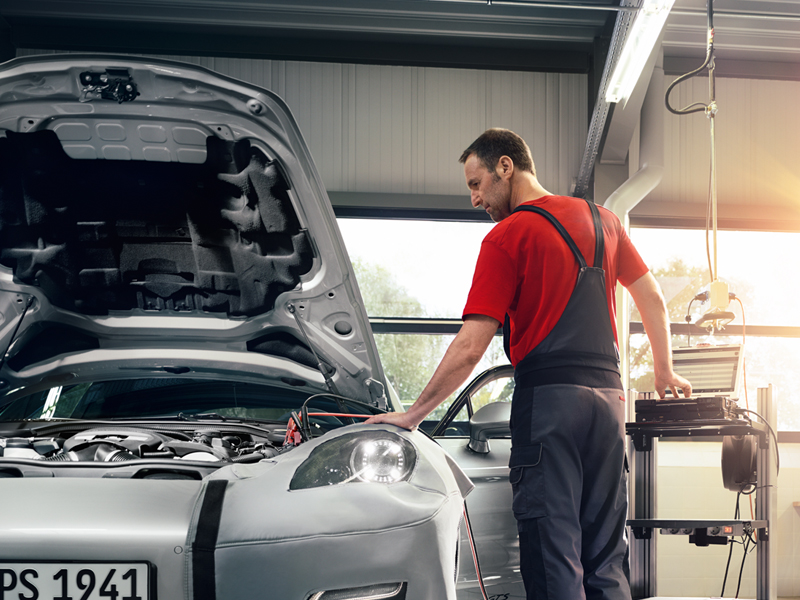 Special tools.
Any technician is only as good as their tools. That's why Porsche Centres use highly specialised technology. Such as the diagnostics tester for reading and deleting the error memory. The PCCB brake disc tester for detecting the degree of wear and tear on the ceramic brake discs. Or the high-voltage test adapter for manually checking that no voltage is present on high-voltage vehicles.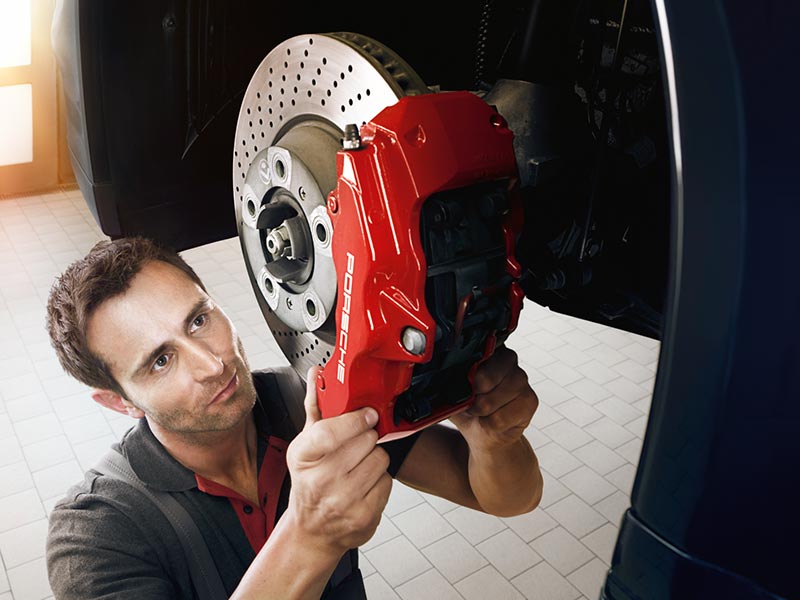 Porsche Genuine Parts.
Porsche Genuine Parts ensure that your original remains just that. Even after repair or maintenance. The spare and replacement parts are optimally tailored to your vehicle and meet the high Porsche quality standards. This applies to both safety-related spare parts, such as brake discs, and body panels. For maximum safety, reliability and value retention.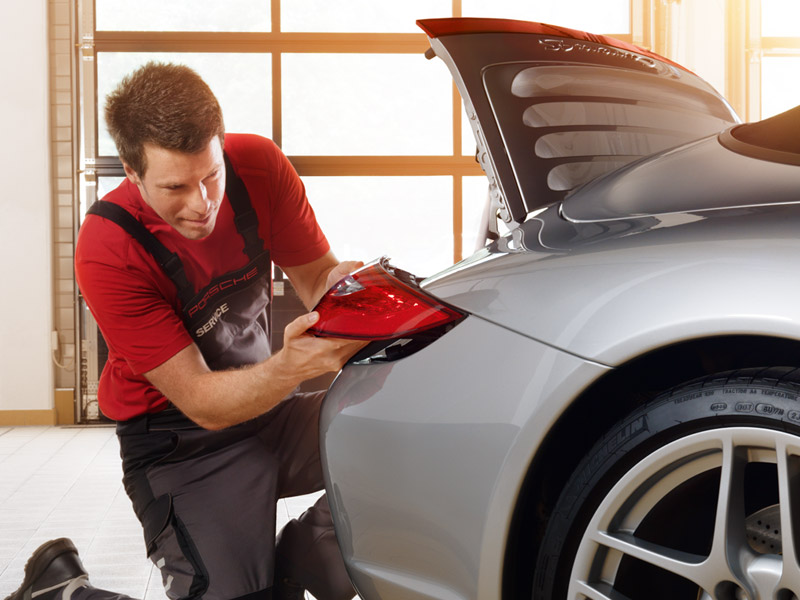 Value retention.
How much is a dream worth? And for how long is it of value? That depends. On the quality and regularity of its upkeep. Your Porsche will only retain its value in the long-term if it's constantly maintained by Porsche Service. So that you can continue to enjoy your Porsche. Even if you were to sell it one day.
Lightweight repair expertise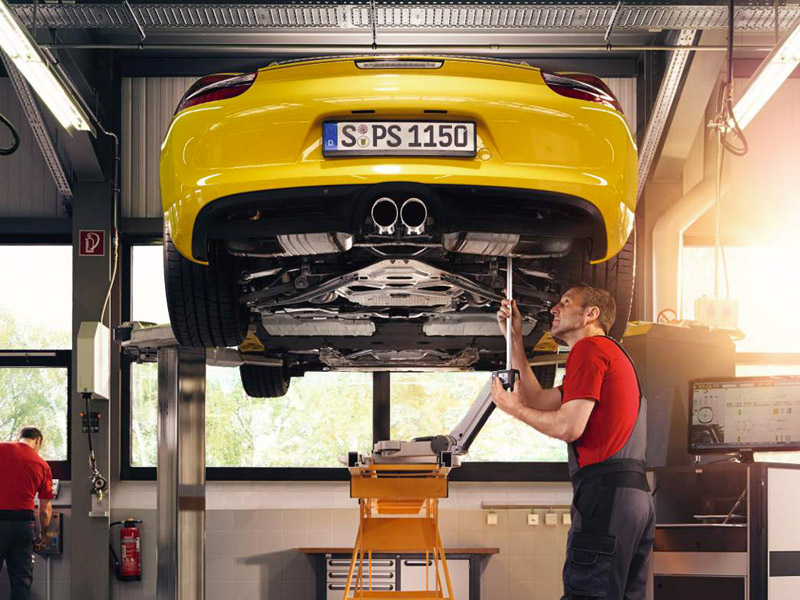 Innovative technology. Also when it comes to service.
The selective use of lightweight bodyshell materials has always been essential for Porsche. That's why we continually develop them. The result: over 70 years' experience of working with lightweight bodyshells. Expertise that you can rely on.
Read more
Dynamic Repair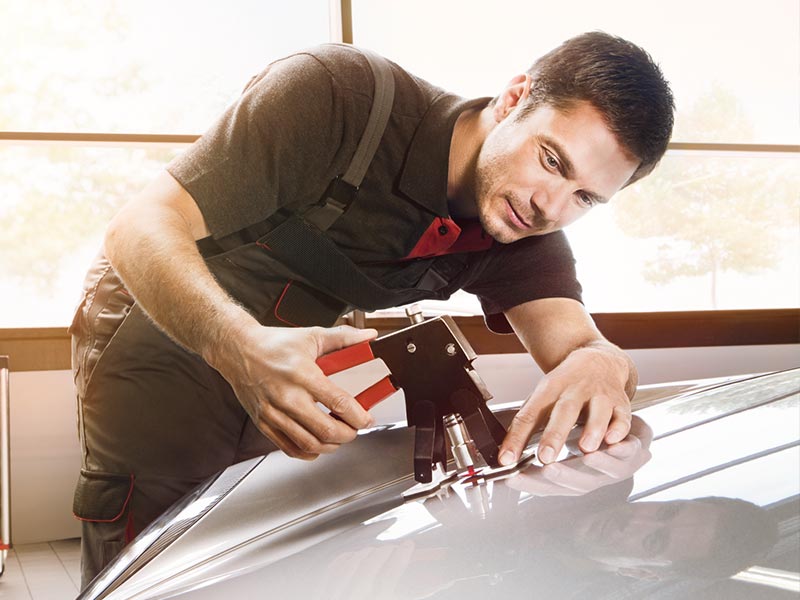 There's always an alternative. Except when it comes to driving pleasure.
A Porsche is instantly recognisable. Unfortunately, so is minor damage, such as scratches and dents. That´s why, with Porsche Dynamic Repair, we provide special repair methods that remove any minor irregularities quickly and easily.
Read more
Direct dialogue bay and service process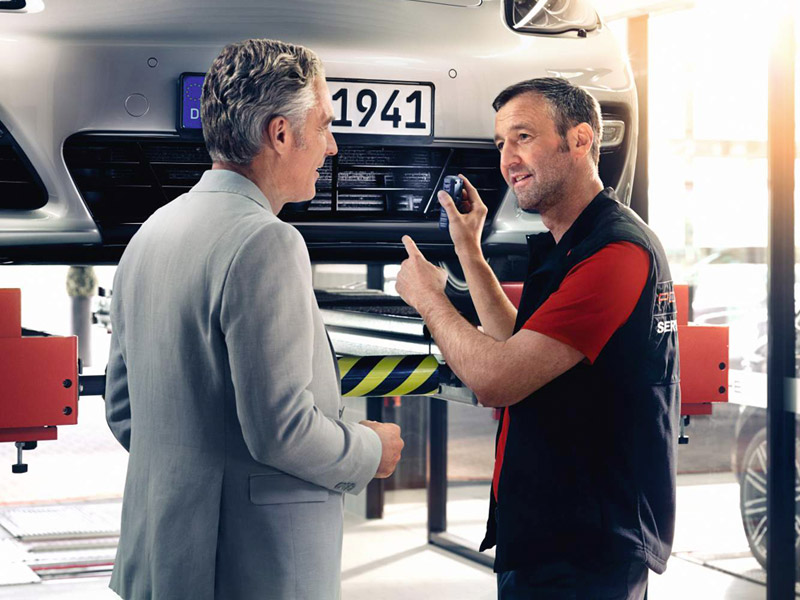 Exactly according to plan: your workshop visit.
Find out what work needs to be carried out on your vehicle and why, right at the outset: using our direct reception system. You're actively involved and carry out a visual inspection of the vehicle, together with our Service Advisor. Using a check list, they explain the work required and write this down. This gives you the opportunity to discuss the nature and extent of the work directly with the Service Advisor, along with the price, possible repair alternatives, repair times and recommendations. And of course, they're also available to deal with any other issues and options regarding your Porsche. Because we don't want to leave anything to chance.