911 Turbo Carbon wheel and tire set
The carbon-fiber rims of the 911 Turbo
The wheel doesn't need to be reinvented, but it can be made even more exclusive - by using braided carbon fibers, for example.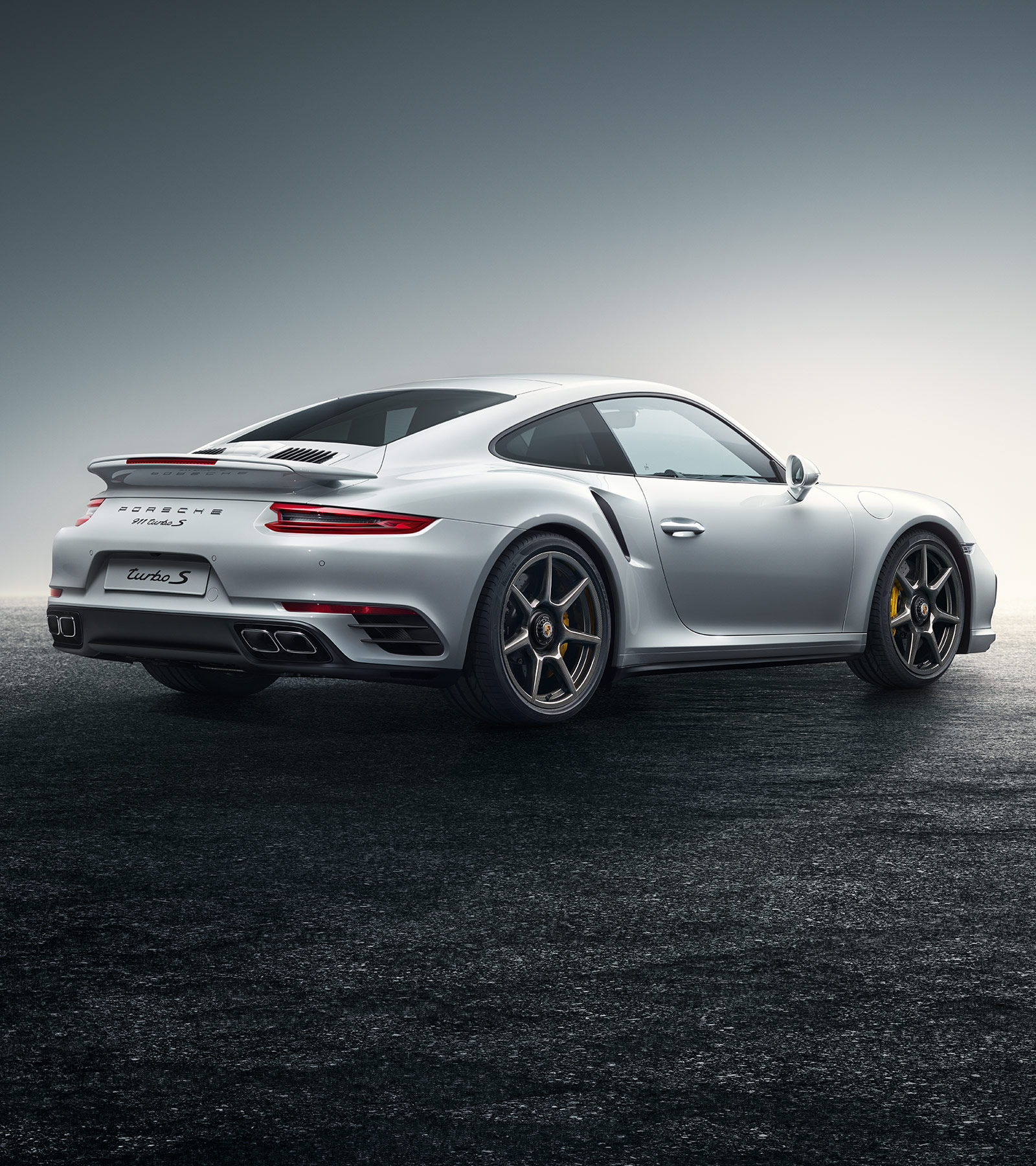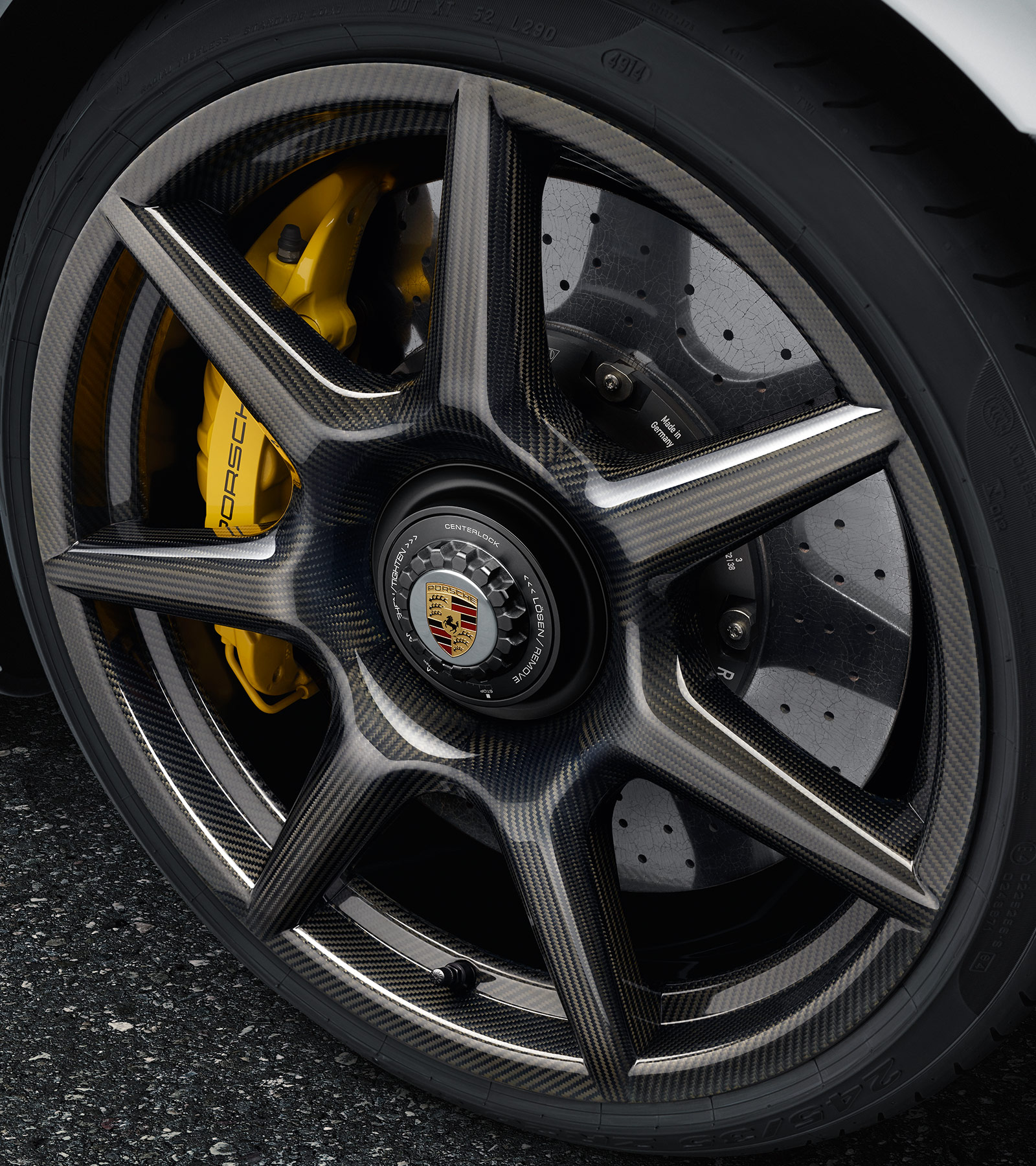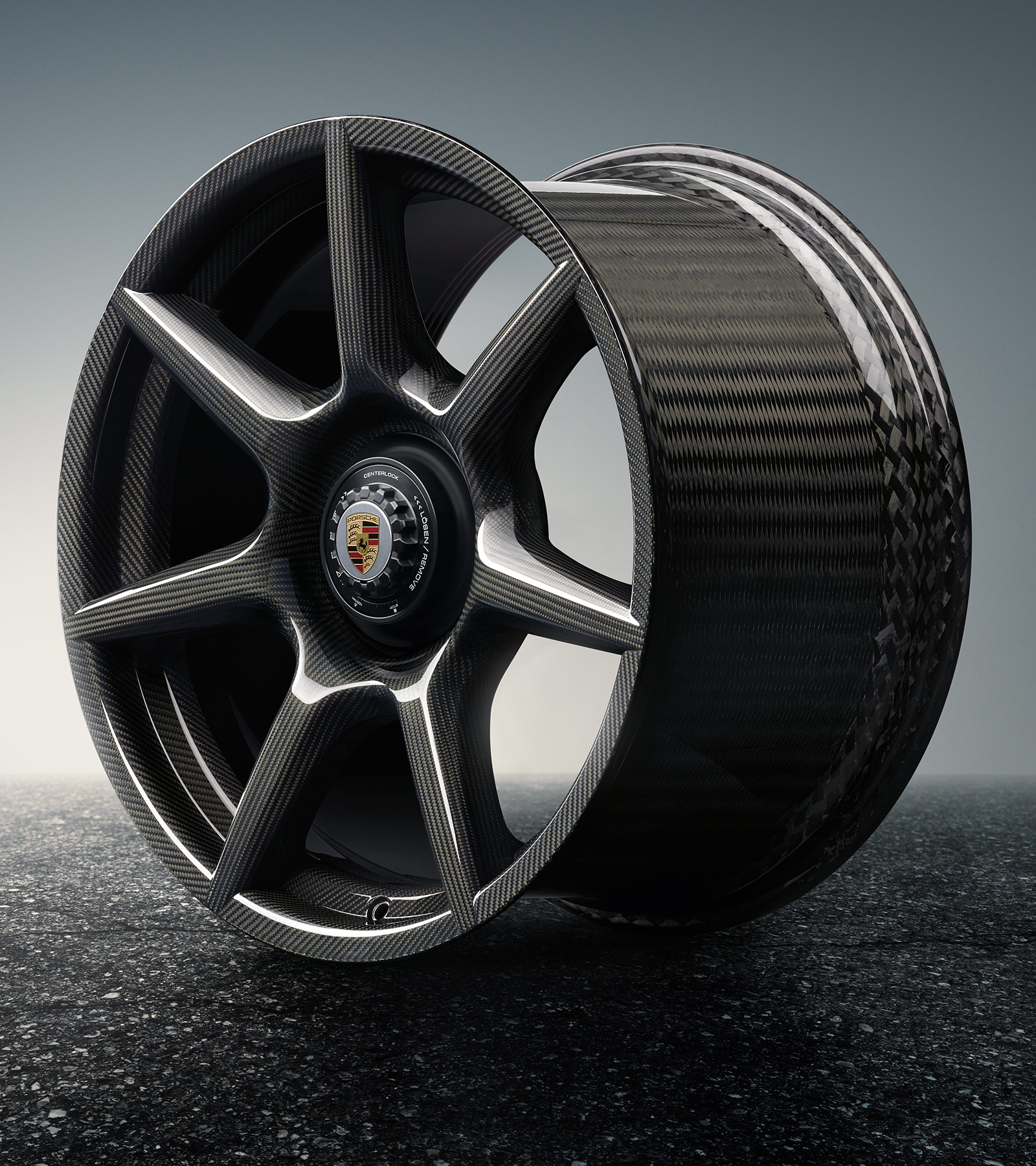 In addition to its extraordinary look with seven spokes, a central locking device with black wheel centers and the traditional Porsche Crest, the carbon-fiber rims captivate with their especially light weight. They weigh around 8.5 kilograms, or 20%, less than the standard light-alloy wheels, and are 20% stronger at the same time. By reducing the unsprung masses, the tires follow the road surface better and transmit longitudinal and lateral forces optimally. This means simultaneously more spontaneous acceleration and braking. In short: the driving dynamic increases for limitless driving pleasure.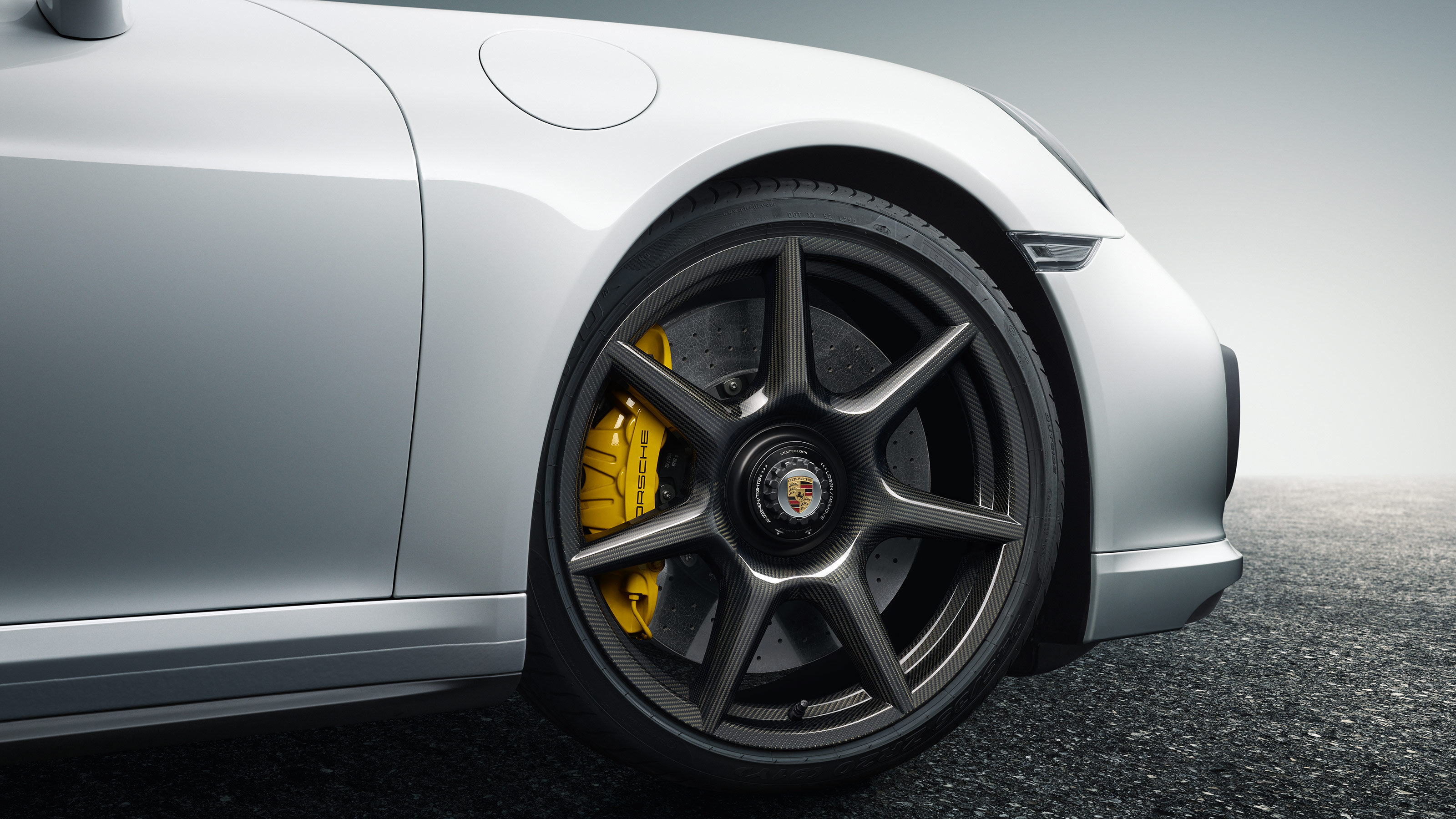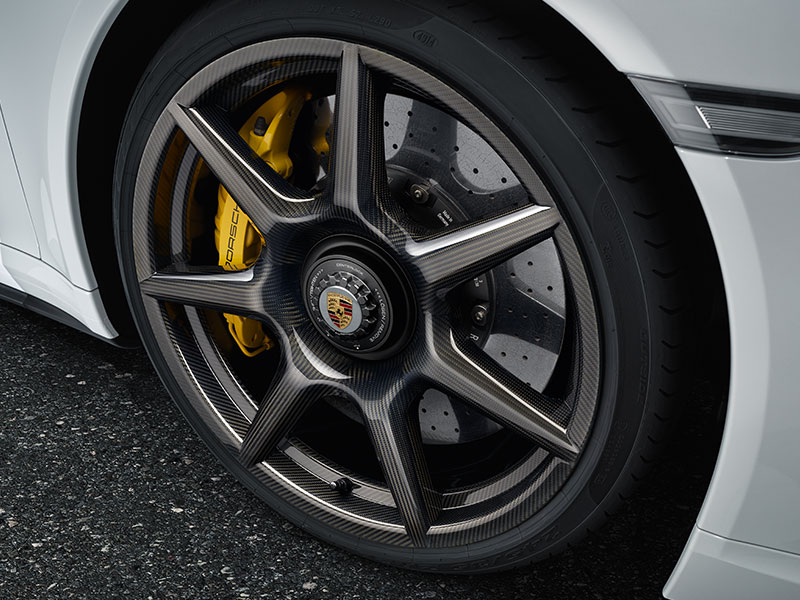 Exclusivity in five steps: the production process.
The attention to detail and maximum quality standards are also reflected in the five production steps needed to bring the carbon wheel to life.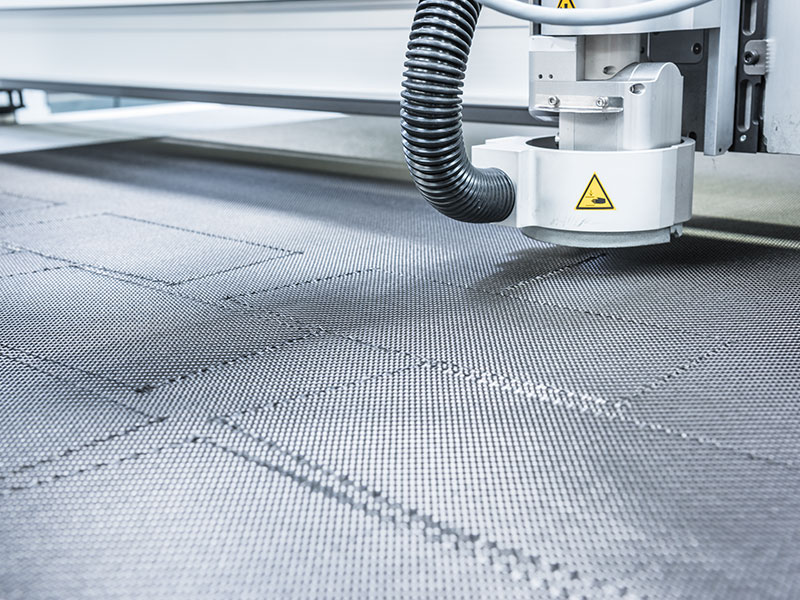 1. Wheel center
Over 200 individual components made from carbon-fiber fabric are cut and assembled for the wheel center.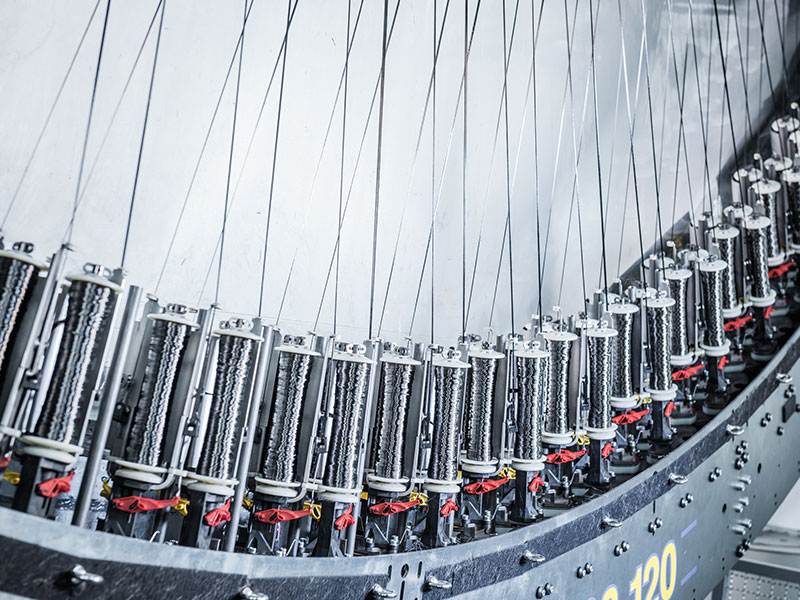 2. Wheel rim
For the rim base, the carbon fibers are braided on a CFRP braiding machine. The wheel center is then braided into the rim base.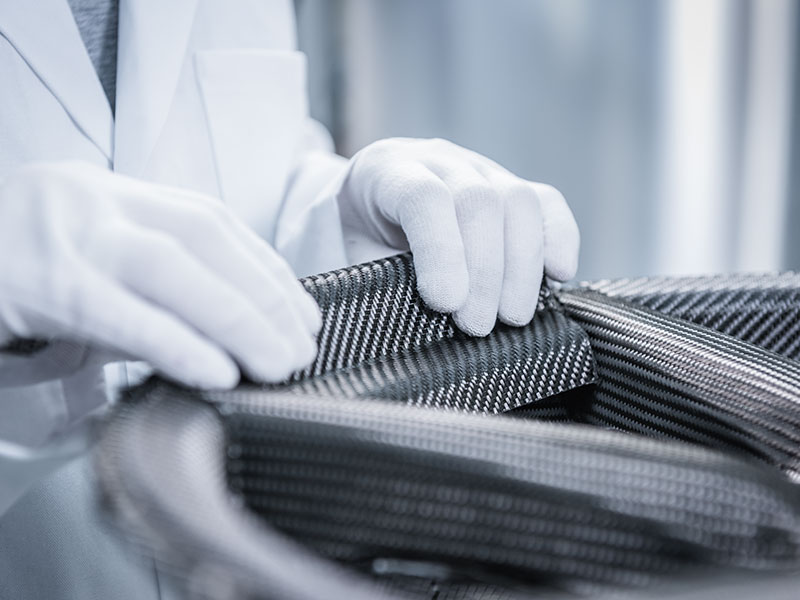 3. Resin impregnation
The assembled wheel is now impregnated with resin and pre-hardened under high pressure and at high temperatures.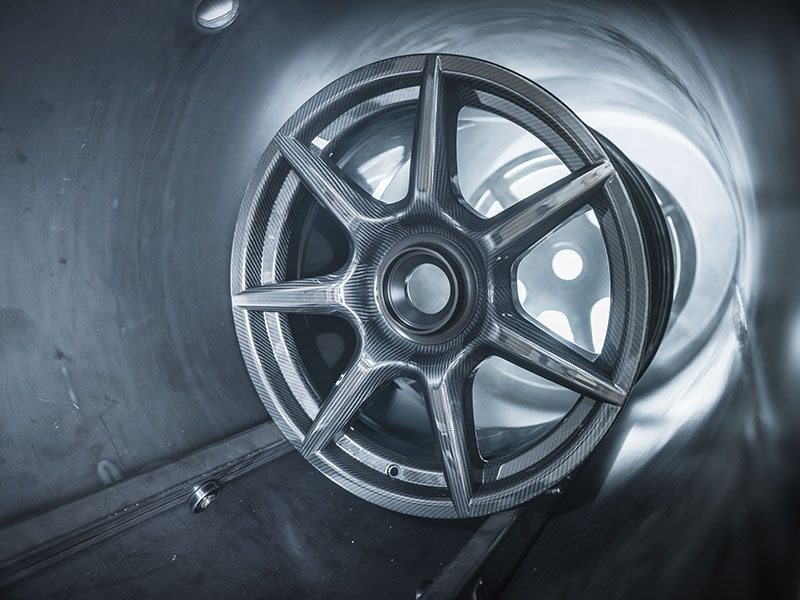 4. Hardening
The finished wheel is hardened at high temperatures followed by a long cooling process.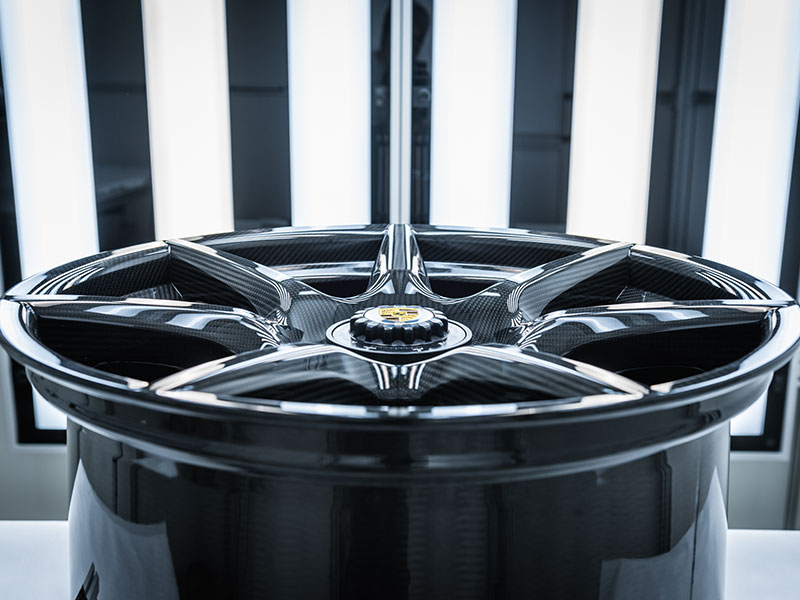 5. Completion
The central locking device is then inserted into the finished wheel and the wheel is protected with clear lacquer. At the end, it undergoes special component testing.
Design and function on the test bench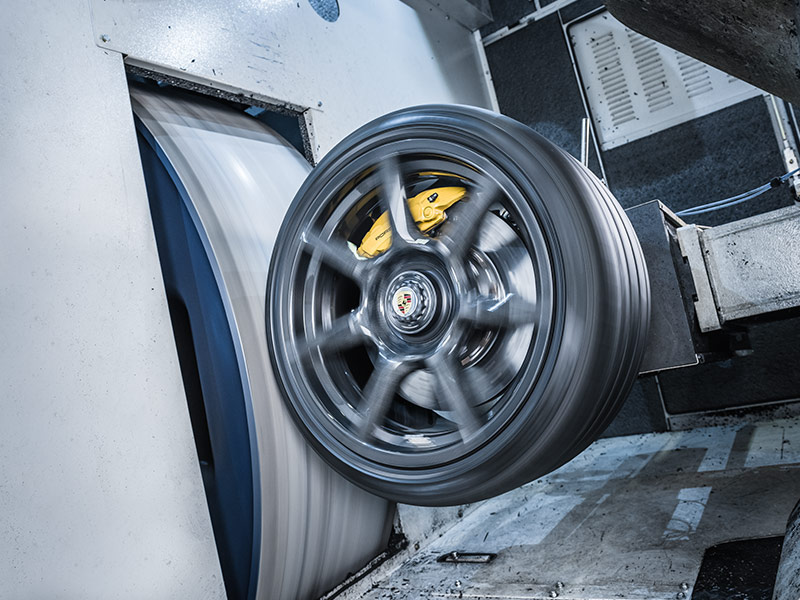 Porsche wouldn't be Porsche if it weren't for the fact that every screw, no matter how small, is put through its paces. So it's no wonder that the 20-inch 911 Turbo carbon wheel is tested intensely on the test bench so that every single rim is finished with the same and established Porsche quality. Compromise? There is no such thing.
911 Turbo Carbon wheel and tire set
911 Turbo Carbon wheel and tire set
911 Turbo Carbon wheel and tire set
911 Turbo Carbon wheel and tire set
911 Turbo Carbon wheel and tire set
911 Turbo Carbon wheel and tire set
911 Turbo Carbon wheel and tire set
911 Turbo Carbon wheel and tire set
911 Turbo Carbon wheel and tire set
911 Turbo Carbon wheel and tire set
911 Turbo Carbon wheel and tire set
911 Turbo Carbon wheel and tire set