Overall result
| P | Driver | No. | Team | Car | Class | Laps | Best Lap | Pits | Gap First | Last Lap |
| --- | --- | --- | --- | --- | --- | --- | --- | --- | --- | --- |
Race report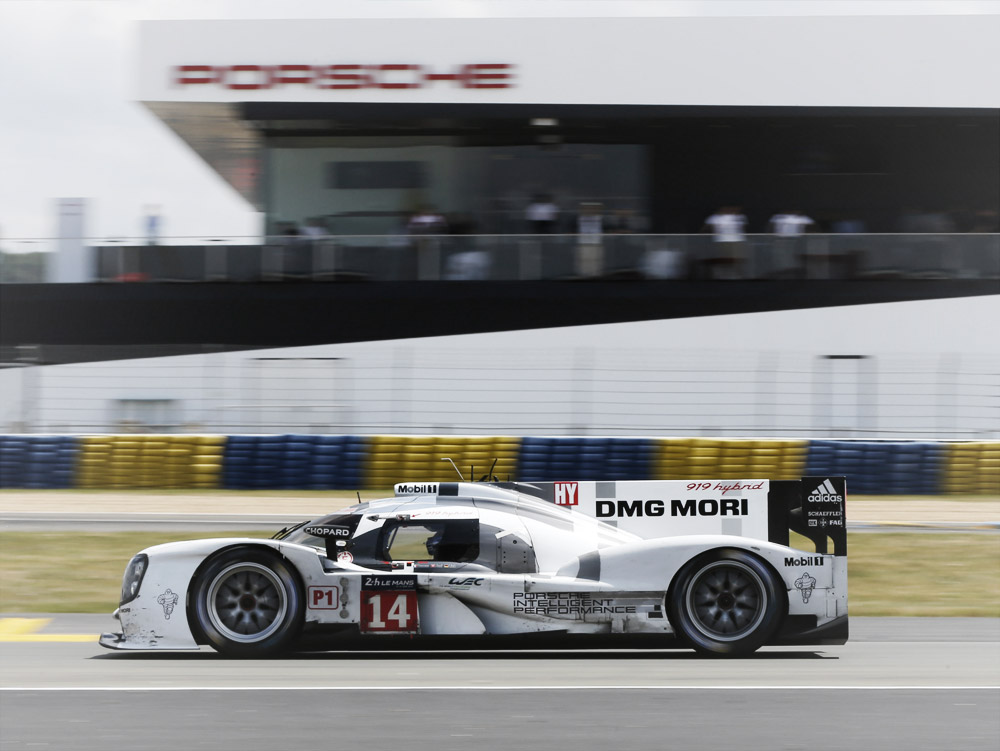 Strong performance by the two Porsche 919 Hybrids but no dream ending
After a strong performance by both 919 Hybrids the Porsche Team was left empty handed after a dramatic final stage of the race. After more than 22 hours the LMP1 crew of car no. 20 (Timo Bernhard/Brendon Hartley/Mark Webber) suffered a powertrain problem at the most famous endurance race in the...
Read more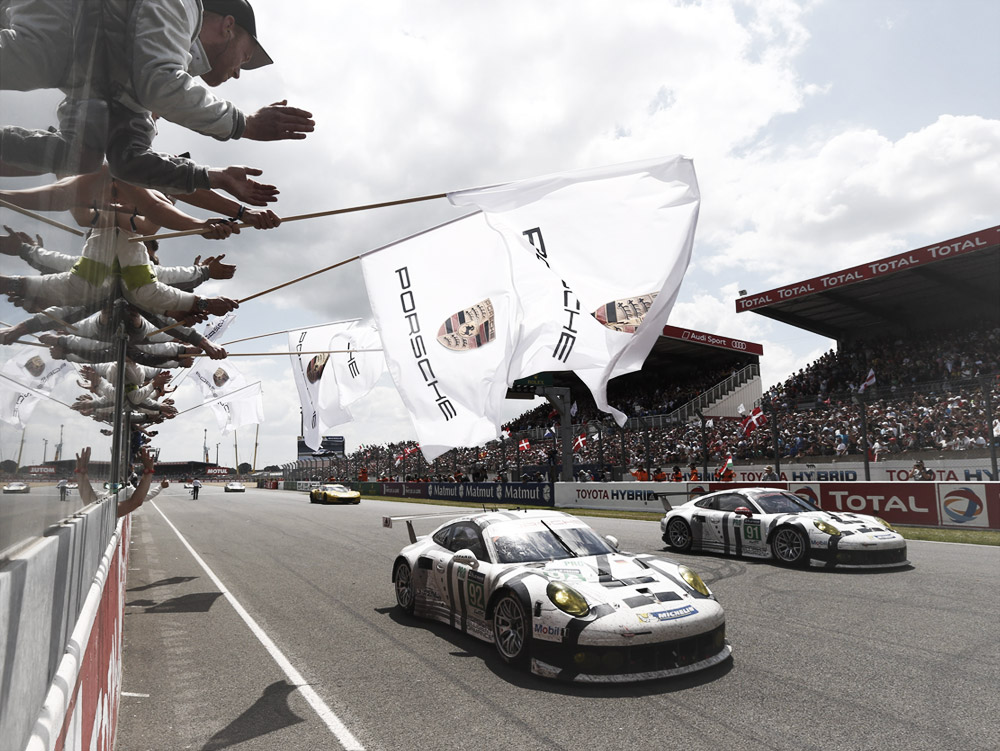 Porsche 911 RSR finishes 24-hour marathon at Le Mans in third
Podium placing for Porsche at the 24 Hours of Le Mans: Porsche Manthey squad's 470 hp Porsche 911 RSR driven by works drivers Marco Holzer (Germany), Frédéric Makowiecki (France) and Richard Lietz (Austria) took the flag at the 82nd edition of the long distance classic at the Sarthe third in the...
Read more