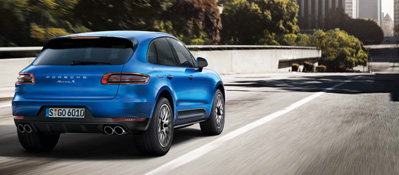 If you're curious and would like to know more about our Porsche magazine, you'll find selected articles here for you to read as a sample. The next issue will be available on 05.05.2014.
Macan
The sports car among compact SUV's: On tour with the new Porsche.
다운로드 PDF/ 2197 KB
Charged Up
The 919 Hybrid: How Porsche is testing the Le Mans race car.
다운로드 PDF/ 944 KB
Off to New Horizons
Pit stop in Australia: Visit with Mark Webber.
다운로드 PDF/ 971 KB
A Man, a Woman, a 911
911 LOVE: A love story in opulent images.
다운로드 PDF/ 658 KB
Back to the Future
"P1": The fi•rst Porsche vehicle, dating back to 1898, was an electric car.
다운로드 PDF/ 737 KB
Top(less)
Top technology meets classic design: The new 911 Targa.
다운로드 PDF/ 848 KB