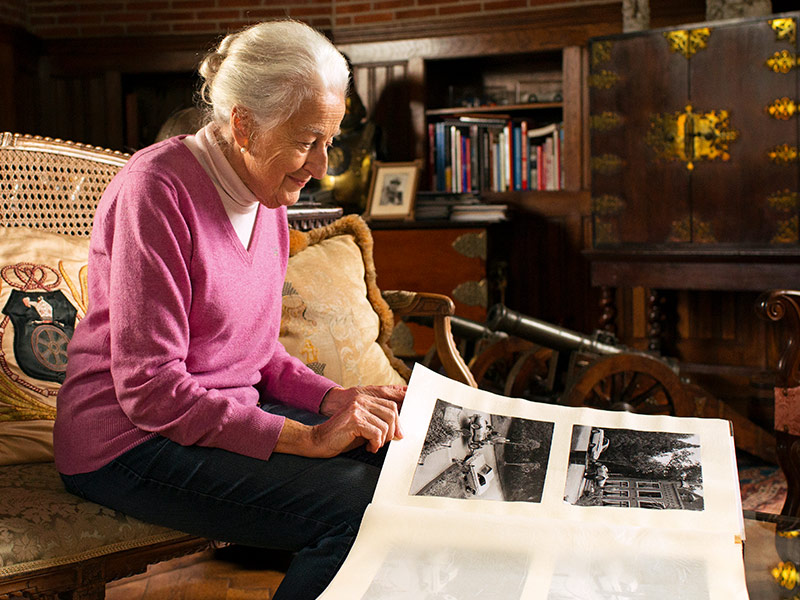 Time travel
The Beaufort scale is used to measure wind speed, so it's no surprise that the de Beaufort family also has a natural affinity for racing. Cornelie Petter-Godin de Beaufort was the timekeeper and team manager for her brother Carel, one of the last true amateurs in international racing. We visited her at her family estate in the Netherlands—and brought along a 718 RSK Spyder that Carel had driven in hill-climbing races in the late 1950s.
Learn more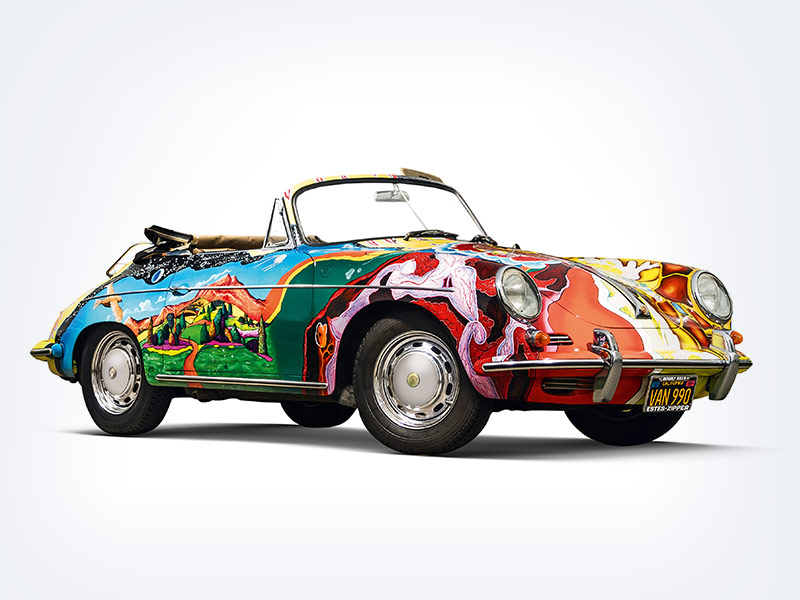 Easy Rider
"My friends all drive Porsches," sang Janis Joplin. But this was true not just for her friends—she too owned a Porsche: a 356 SC with a colorful paint job. This rock star on wheels—with all its wild, fantastic memories—was recently sold at an auction for 1.76 million dollars …
Learn more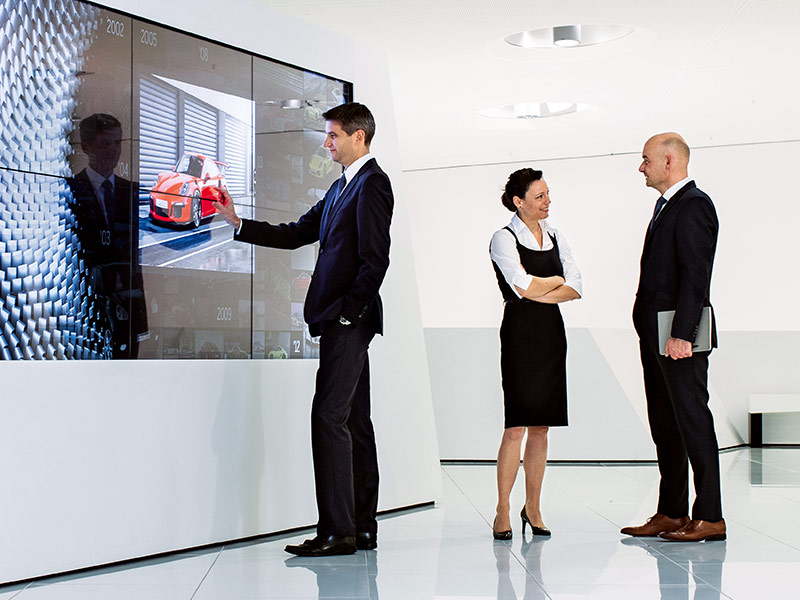 Future
Innovation and Preliminary Development Management—it's an unusual department title in the world of Porsche. The team led by Knuth Walczak packs trends, ideas, and challenges into valuable packages, to be opened later on. A look into the future of the Porsche brand.
Learn more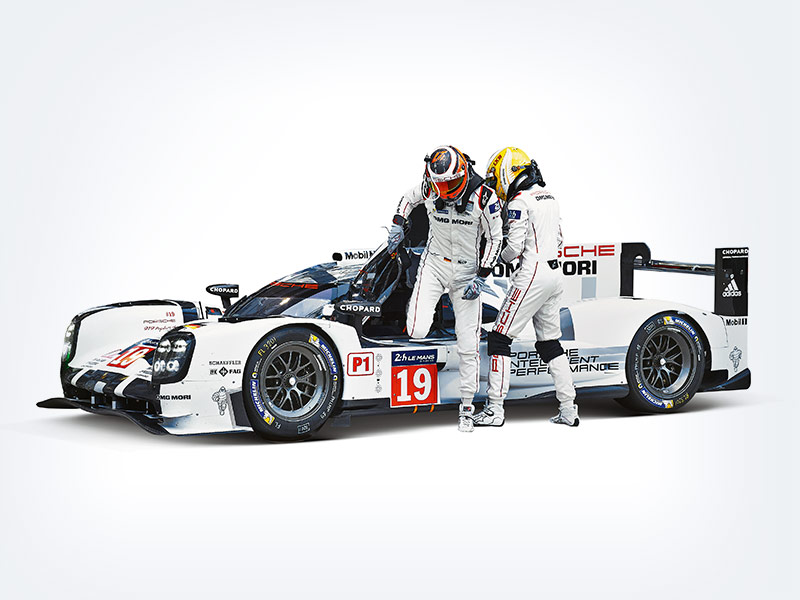 Code P
Code P—we explain the origin of the model designations at Porsche and why a legendary digit combination is making a comeback.
Learn more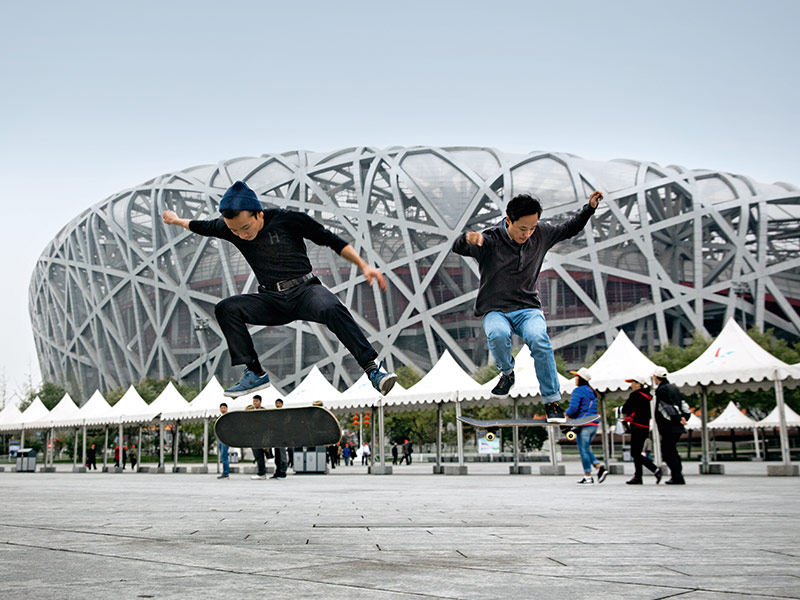 Flip
Lui Chen lives fast. He flies over obstacles—skating and filming as he goes. He defines freedom as a luxury, including the freedom of ground clearance. Which brings us to the Porsche Cayenne: the perfect shuttle for Beijing.
Learn more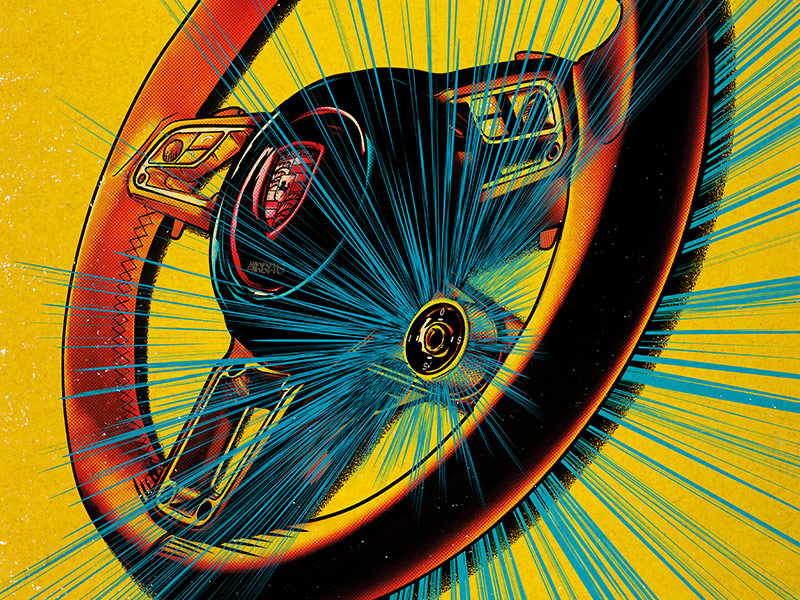 Sense of control
Superior ergonomics, outstanding grip, multiple variations, and a magic button. With the new steering wheel generation, Porsche drivers can experience the cockpit with a new sense of control.
Learn more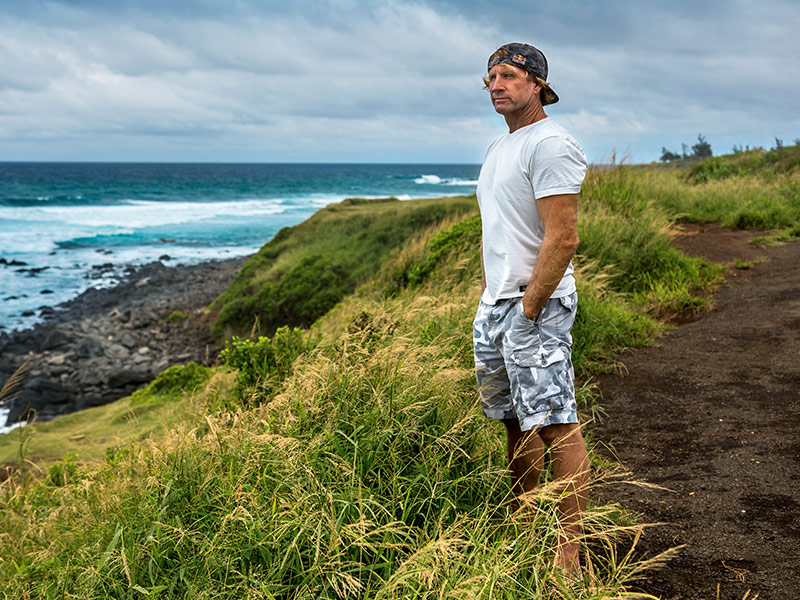 Robby Naish, LDB 343
He's ridden them all. The small, the big, and the biggest of all. Robby Naish is the king of the waves in Hawaii. But outside his element, he's shy. Naish's favorite board for the road: a Porsche 911 from 1977. A 911 Carrera S from 2012 does the honors on tonier occasions.
Learn more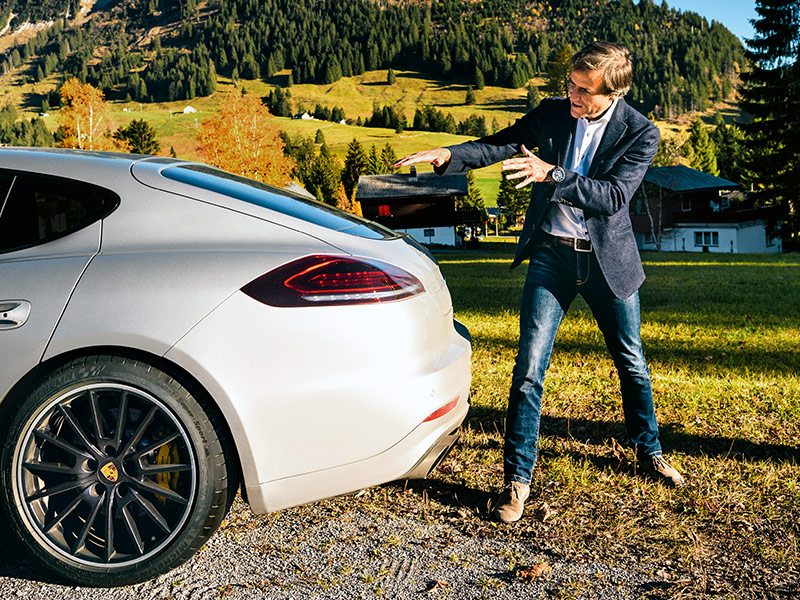 P 21
It's all a matter of perspective—design takes shape in the eye of the beholder. Michael Mauer's style is making its mark on the contours of twenty-first-century Porsches—the master's design sensibility can be seen in every model made in Zuffenhausen. But his far-reaching view doesn't stop at individual model designs. Switzerland is the wellspring of his creativity. A conversation about prospects and perspectives, surrounded by mountain peaks.
Learn more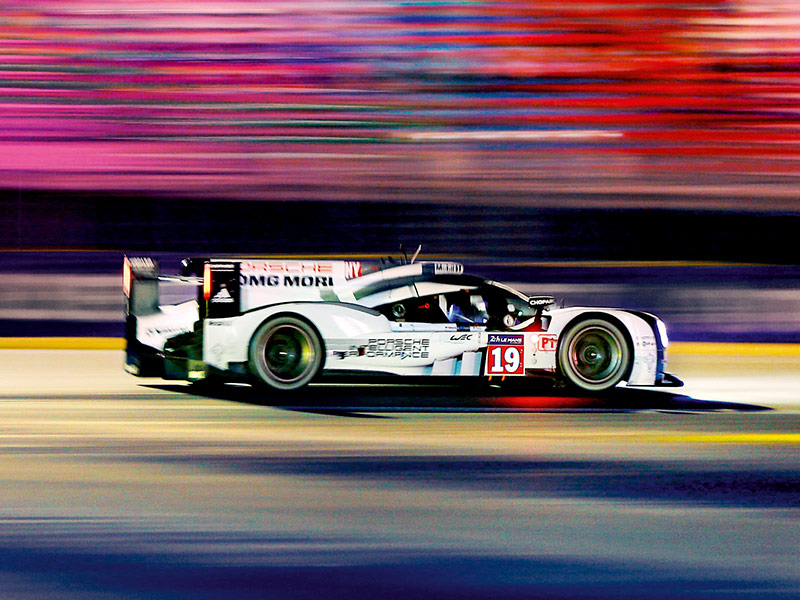 A Quantum of Power
It's happened again: Porsche has conquered a new field of technology at racing speed. In the Mission E, developers are making use of the 800-volt technology from the Porsche 919 Hybrid.
Learn more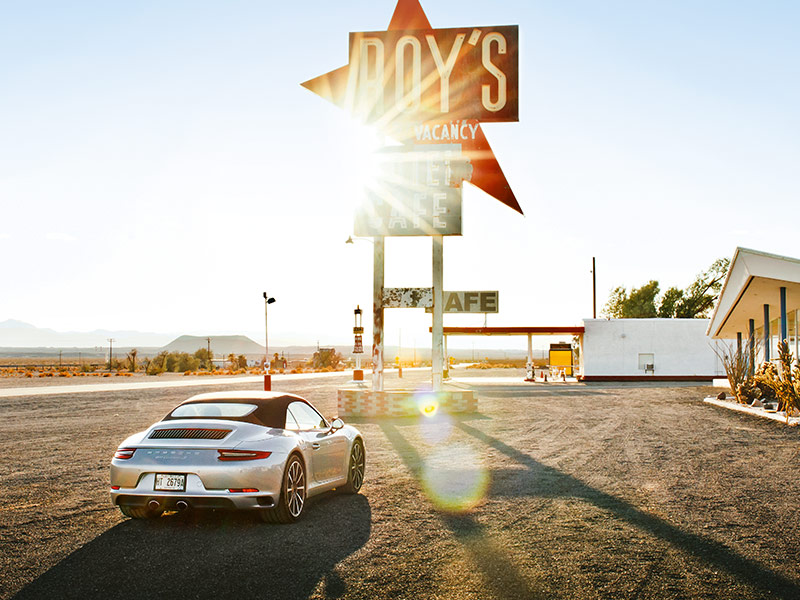 West End
Stefan Bogner's automotive travel guides have created a new dimension of quality. You won't find a single straight road in Curves magazine. A drive through California with photographer Stefan Bogner reveals why his pictures of curves are so unique. They are purist in the extreme. They allow but one thing beyond the roads and the backdrops—the new 911.
Learn more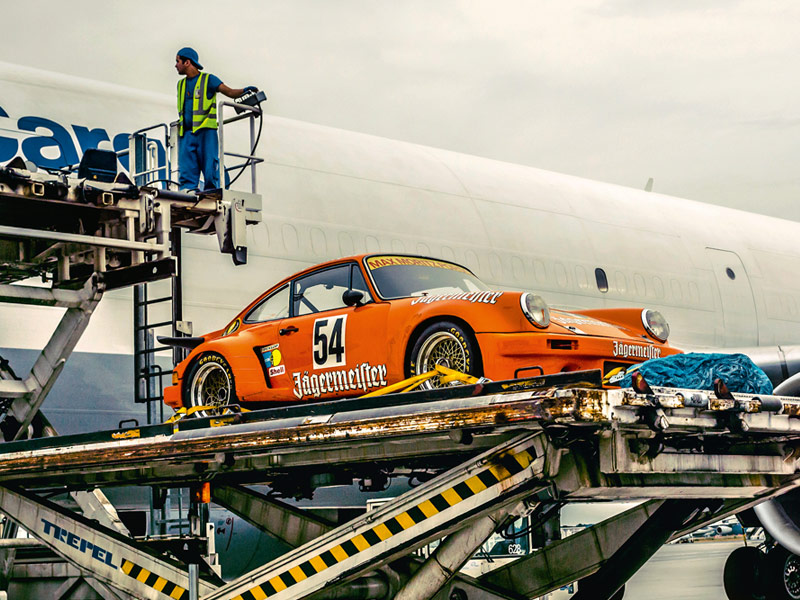 Return of the Racers
The stag lives on: A reunion after more than forty years. Eckhard Schimpf has brought together the most important cars from Jägermeister Racing—the team that sent greats like Graham Hill, Niki Lauda, Stefan Bellof, Hans-Joachim Stuck, Jochen Mass, and Jacky Ickx to the start from 1972 to 2000. He recently acquired a highlight from the United States: the legendary Porsche 911 Carrera RSR built in 1974.
Learn more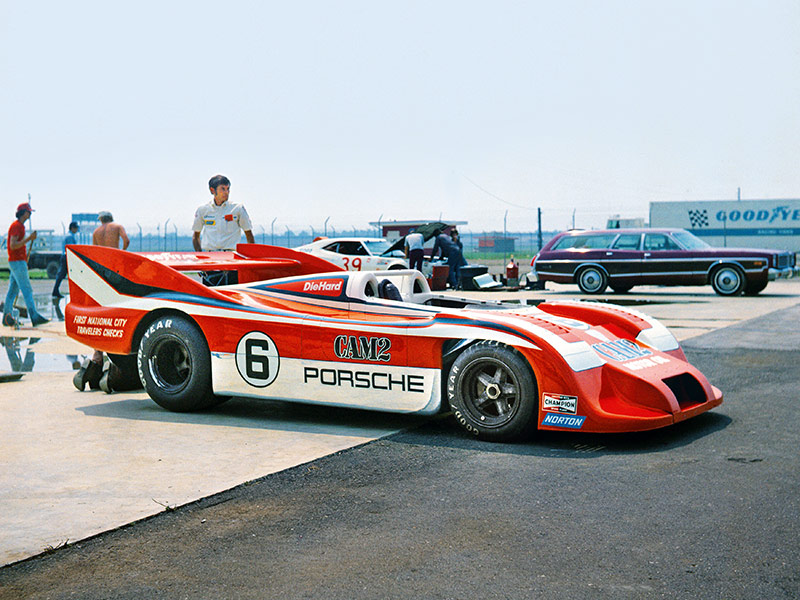 355.860 km/h
8/9/1975 – The day Mark Donohue set a new world record, knowing that he could have driven even faster.
Learn more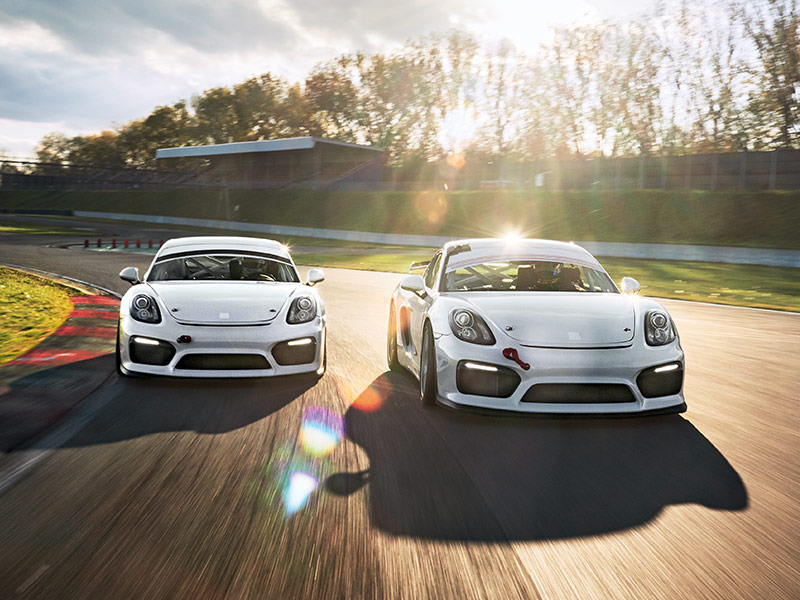 Racing is Life...
… everything else is just waiting. Hardly any other GT car embodies this quotation of Steve McQueen in the movie Le Mans as much as the Porsche Cayman GT4 Clubsport. Successor to the Porsche 550 Spyder and the Porsche 904 Carrera GTS, this single-seat mid-engine coupe is used solely on racetracks and is thus predestined to run on racing tires.
Learn more