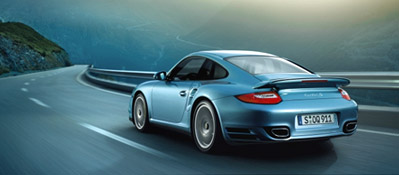 If you're curious and would like to know more about our Porsche magazine, you'll find selected articles here for you to read as a sample.
Ruhr Tour
A driving culture meets a European Capital of Culture. We tour the abandoned coal-mining architecture and the modern cultural facilities of the Ruhr Valley in three new Porsche models: the 911 Turbo S, the Panamera, and the Cayenne. New and old meet to generate creative breakthroughs. A process captured by the slogan of this European Capital of Culture: A source of new energy…
Загрузить PDF/ 854 KB
Pioneers in the Racing Lab
The 911 GT3 R Hybrid is much more than a racing car. It is a racing lab on wheels. And Porsche hybrid technology showed its potential at the legendary 24-hour race on the Nürburgring.
Загрузить PDF/ 472 KB
A Waltz through Vienna
Around 800 Porsche Club members took part in the Porsche Parade Europe in Vienna. You too will be captivated by the special flair of this "family reunion."
Загрузить PDF/ 416 KB
EXPOriment
The Expo 2010 in Shanghai is a wellspring of ideas for urban development. Christophorus drove a 911 through this metropolis, which in many respects is ahead of its time.
Загрузить PDF/ 402 KB