Porsche Boxster S (type 986)
In model year 1999, Porsche extended the Boxster series to include the top-of-the-range Boxster S. The top model only differed from the Boxster in terms of a few visual details.
The Boxster S was powered by a 3.2-litre engine, initially with an output of 252 horsepower but this was enhanced to 260 horsepower from model year 2003 onwards.
In model year 2003, the convertible top of the Boxster series was fundamentally revised. When closed, it resembled the optional hardtop, which had an even more rounded contour.
Model overview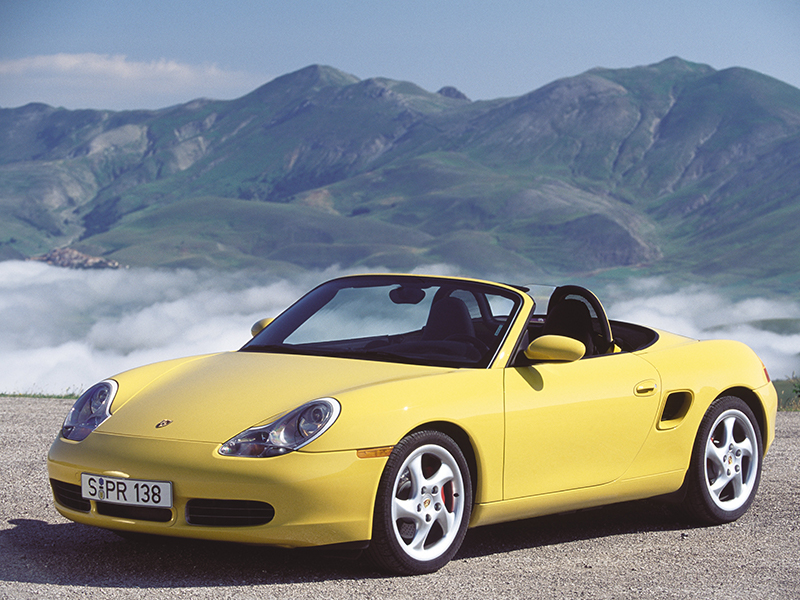 Boxster S (1999-02)
Features
Ventilation grilles painted in Grey // Door entry guards with Boxster S logo // Rear cover with matt silver Boxster S emblem // Two central, round tailpipes // 17-inch alloy wheels in Boxster S design // Four-piston monobloc brake callipers painted in Red // Interior convertible top lining // Several interior and exterior equipment packages available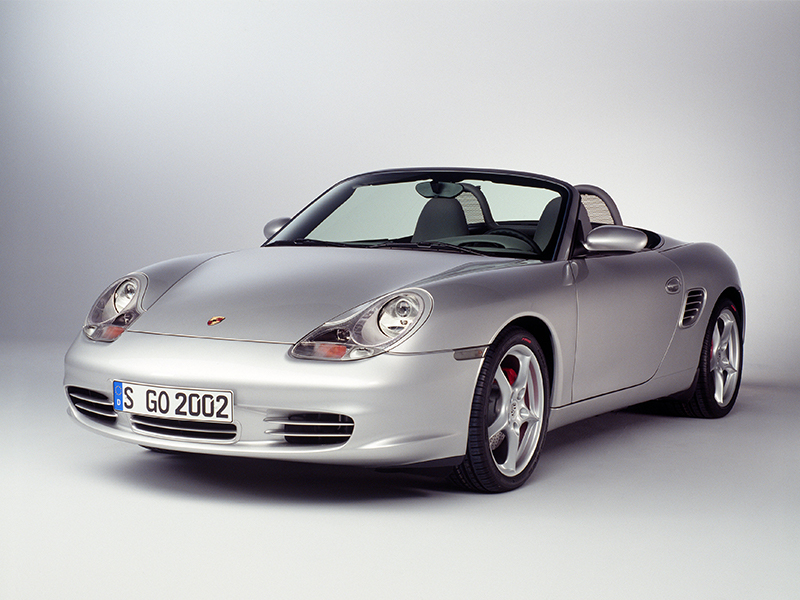 Boxster S (2003-04)
Features
Re-designed front and rear sections // Indicators behind quartz-coloured diffusers // Re-designed side air intakes with grille covers painted in the vehicle colour // New tailpipe design // Revised convertible top with more of a rounded contour // Heated rear window made of safety glass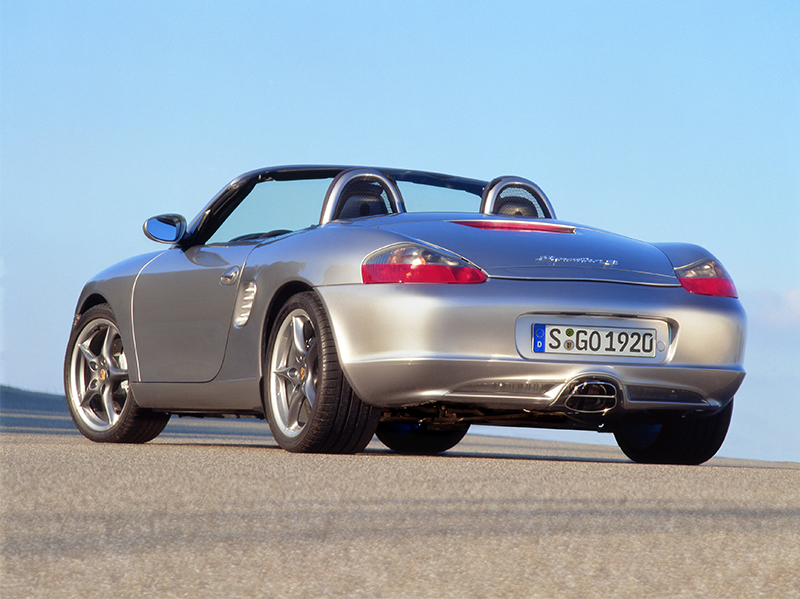 Boxster S "50 years of the 550 Spyder" (2004)
Features
Limited to 1,953 units // Available exclusively in the exterior colour GT Silver Metallic // Chrome-plated "Boxster S" logo at the rear // Aluminium-coloured brake callipers // 18-inch Carrera wheels // Seal Grey wheel spokes // Cocoa or black convertible top // Exclusive interior colour Cocoa or dark grey natural leather // Ball-shaped gearshift lever in a combination of aluminium and leather
Porsche Classic Parts Explorer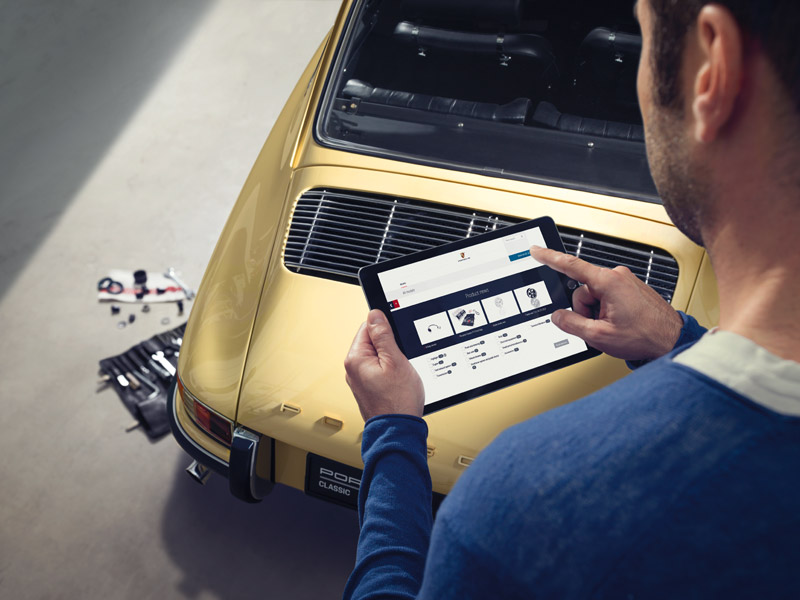 Search. Click. Result.
You can now quickly and easily find selected genuine parts for your classic car using the Porsche Classic Parts Explorer. Each year, some 300 reissued parts plus selected products for specific models become available online, along with all of the relevant details, of course. In addition to images and part numbers, you will find a range of useful information regarding the individual products and specific usage scenarios.
As you can imagine, there is a wealth of information available to explore. Why not begin your own tour of the Parts Explorer now and find out which reissued parts are available for your classic car. Incidentally: It is worth checking back regularly. After all, our product range is always expanding. We look forward to your visit.
Read more
Product Highlights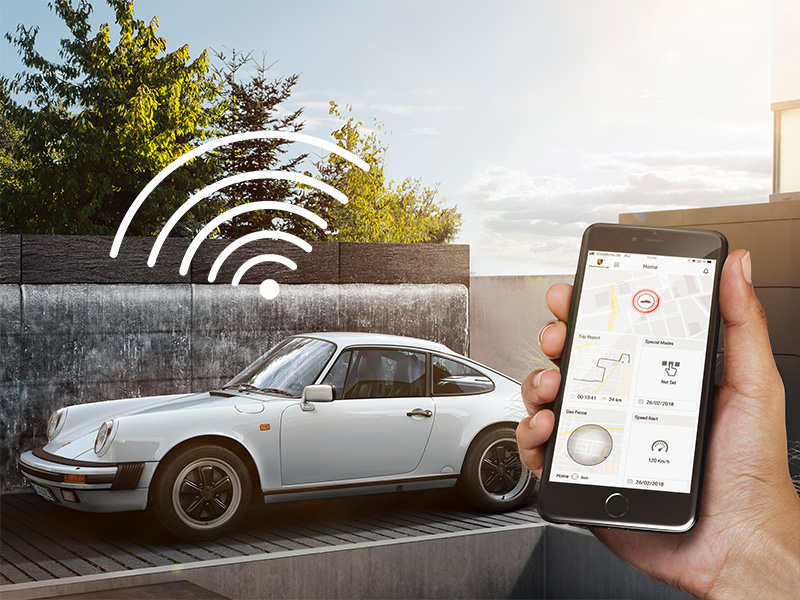 Porsche Classic Vehicle Tracking System
Rare species deserve special protection: We are now offering the Porsche Classic Vehicle Tracking System so that the reliable protection system that our new vehicles already benefit from is also available for Porsche classic models. Thanks to intelligent, GPS-based monitoring and the associated app–with a wide range of additional functions–you can know exactly where your classic car is at any time.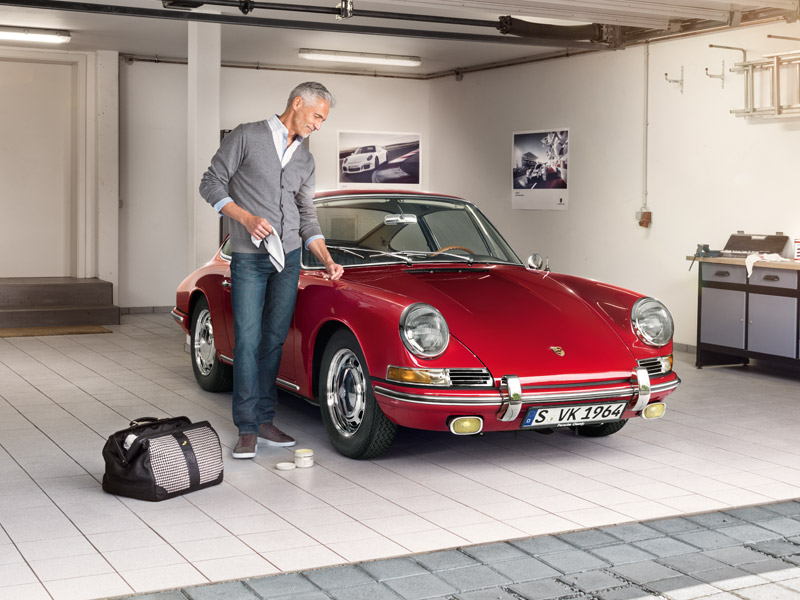 Balm for the soul of your classic car.
The relationship you have with your Porsche is something very special – and long-term relationships need special care and attention. The 17-piece Porsche Classic Car Care Set is the best way to do this. It can be used on all exterior surfaces and on all Porsche paint generations. Particularly authentic: the high-quality, classic-style storage bag with houndstooth pattern.
Read more