We offer an extensive range of support options to help our employees reconcile the diverse demands of career and private life.
Flexible working time
Future-oriented working time models offer staff flexibility and freedom of choice for individual life situations. For example, employees can reduce their working time to up to 20 hours per week for a specific period on request. Porsche also offers Home Office and Job Sharing options, even for management positions.
Sabbatical
In addition, Porsche offers you the possibility of taking a voluntary personal sabbatical of up to twelve months as part of your individual life planning. Your monthly salary will be adapted here in advance so that a correspondingly reduced salary can still be paid for the entire sabbatical period.
Optimum childcare
Porsche supports the care its employees' children by offering places in several local childcare facilities as well as a diverse programmes for children during the six-week summer holiday period. Even before the arrival of a new addition to the family, employees can benefit from advice for expectant parents. Stay in touch with Porsche during parental leave: Regular meet-ups provide employees on parental leave with a chance to keep in contact with the company and to chat with colleagues who are also on parental leave.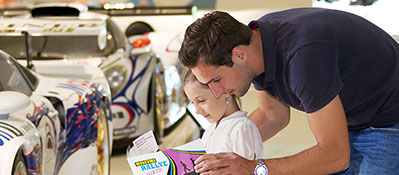 Porsche caregiver leave
Porsche also cares for employee families: Porsche employees can take caregiver leave from work for up to three months to look after a close relative who is in acute need of care. Employees continue to receive 75 per cent of their gross monthly salary during this period.