Research and Development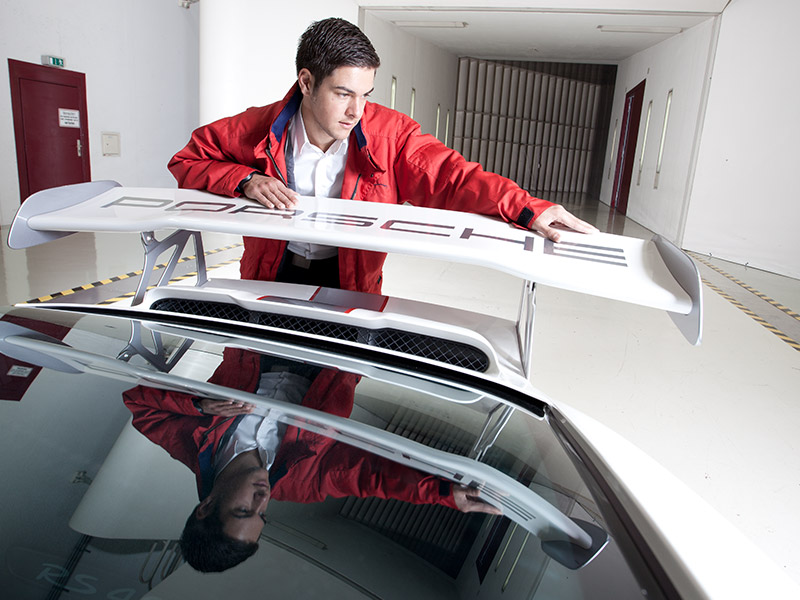 The Porsche Development Centre in Weissach is the innovative think tank for the development of fascinating Sports Cars and the global epitome of cutting edge technology
This is where we develop and design our Sports Cars of tomorrow and beyond. Our employees focus every day on developing new ideas and innovations to further perfect our Sports Cars and to create a unique customer experience.
The process begins with the development of new body types and components, continues into draft designs, the optimisation of acoustics and vibrations as well as aerodynamics and thermodynamics and concludes with tests, evaluations and cost management
The development of alternative drive concepts is growing steadily in importance in the development of vehicles. In this area, too, our engineers are working with passion to find new innovative solutions.
But Porsche doesn't develop just for its own needs. As a subsidiary of Porsche AG, Porsche Engineering offers premium services for car manufacturers, suppliers and other companies in the industry. Worldwide.
As a development service provider with expertise in every aspect of the vehicle, Porsche Engineering provides its customers with the complete range of modern engineering services. From the design of individual components to the configuration of complex modules to the planning and execution of complete vehicle projects. Including managing the run-up to production. And always in the strictest confidence.
Production and Logistics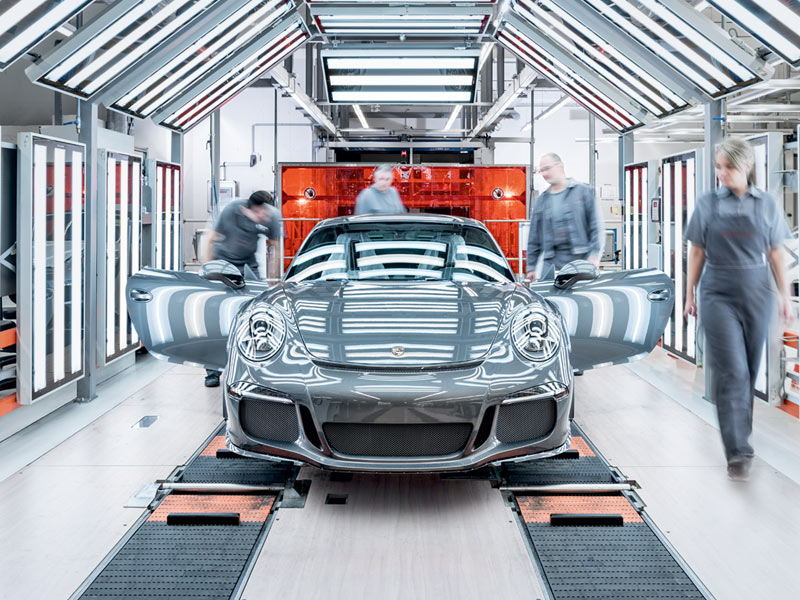 You can make a big difference at Porsche in Production. Because the focus here is on producing vehicles of the highest quality efficiently, precisely and on time. For this reason, the regular tasks in this area include the production-related optimisation of work processes and conditions at all stages of production.
Of course, nothing works without the right logistics. As a logistics specialist, you can work to design and implement the internal and external logistics processes within the prescribed time and cost constraints.
Accurate planning is crucial given our low level of vertical integration and the resulting high number of daily deliveries. This is the only way we can produce our series with their many variants while always maintaining the highest quality.
Central spare parts logistics ensures the supply of Porsche parts to our global dealer network. The focus in this area is also on efficient and flexible processes. Because the goal is to meet our customers' wishes around the world quickly and easily.
Marketing and Sales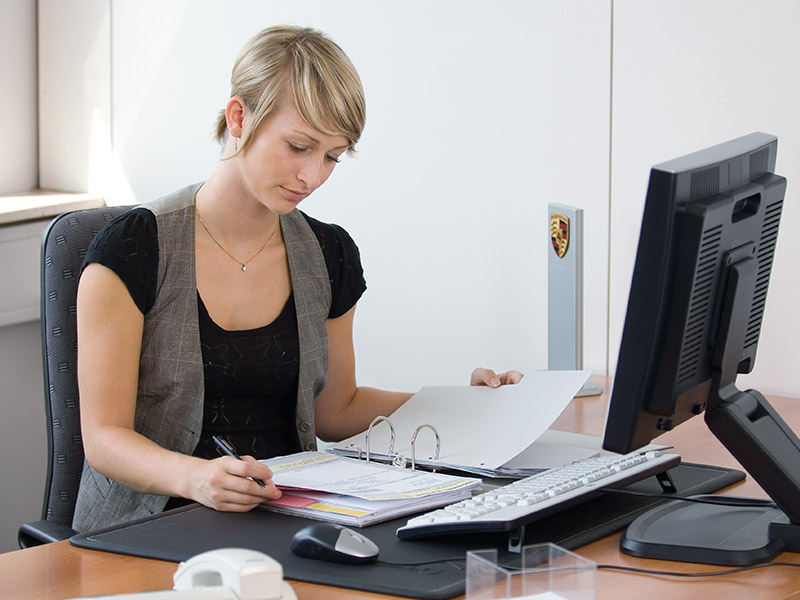 A strong brand like Porsche requires an outstanding Marketing department and an excellent Sales department. This begins with the support of Porsche dealers and importers in Germany and abroad and also includes the development of new product, pricing and communications strategies and the creation of sales analyses of the various markets. Of course, our Marketing department also coordinates and supports numerous trade show appearances and other various events.
Our market research provides information about the constantly changing conditions in our sales markets. These trends must be tracked with an eye to the future and in close communication and coordination with and between all areas of the company. After all, we always want to lead the way.
After Sales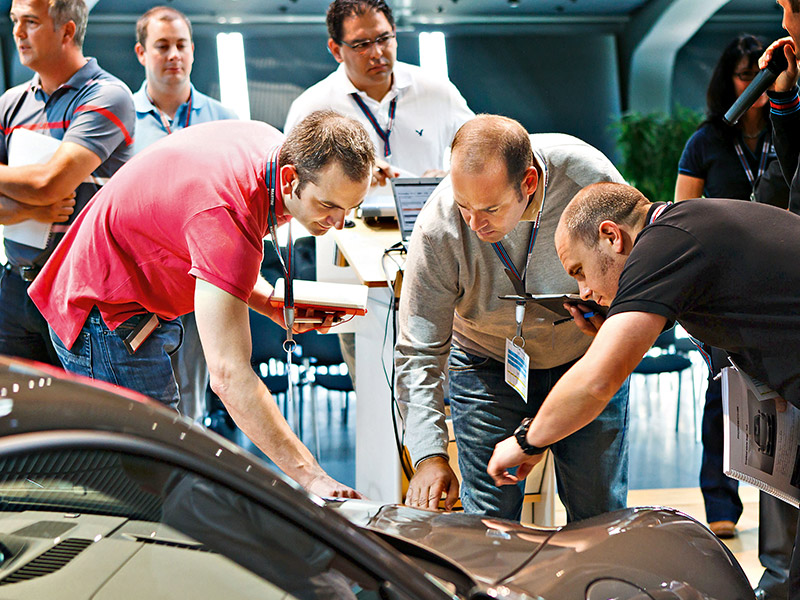 Customer care doesn't end after a car is purchased; instead, that's when it really starts. The focus in After Sales is on the global supply of spare parts and on the provision of technical support to our international dealer organisation.
International sales support is provided by area managers, who look after our importers and subsidiaries locally in business, technical and operational matters.
New After Sales projects are coordinated with the departments and implemented internationally. After all, customer satisfaction is of paramount importance.
Quality Management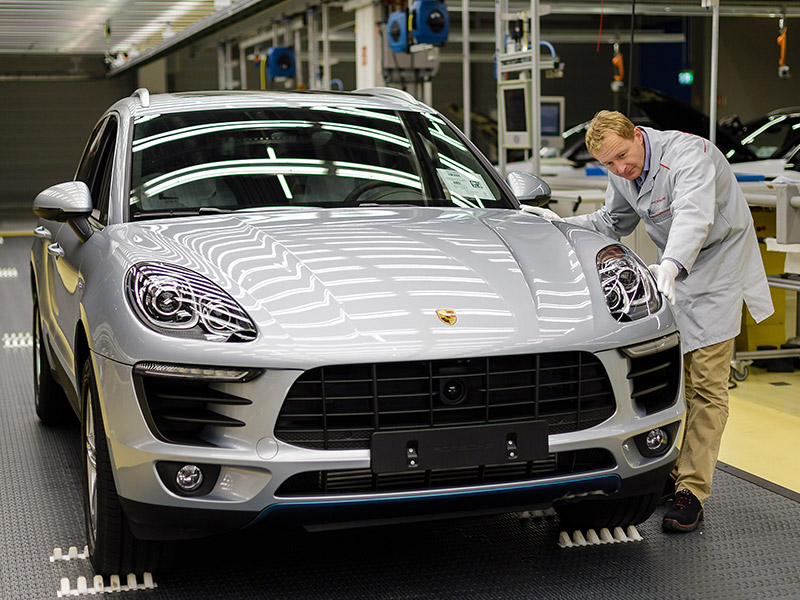 Porsche quality is legendary. And you can play a role in ensuring that this remains true. The best thing about it is that this task is extremely varied - it begins at the development stage and is still far from over when the vehicle leaves the production line. You cooperate closely with developers, work with our suppliers well before production to ensure high quality and develop recommendations for optimisation in the production stage.
Of course, you don't just make suggestions. You also work on the implementation of your ideas in the individual departments. You help ensure that our exclusive Sports Cars have the high quality our customers expect.
Finance and Controlling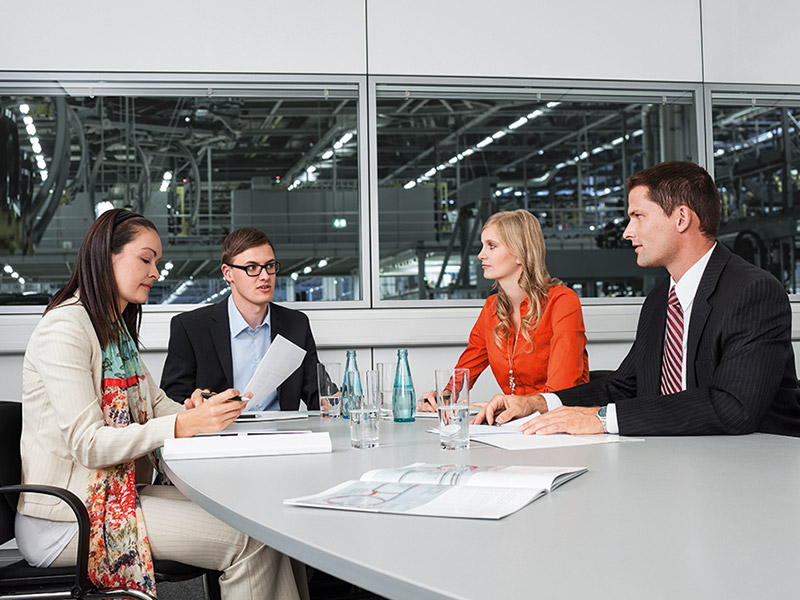 You can choose between challenging controlling tasks, a demanding job in risk management or in the areas of corporate finance, cash and asset management or traditional tasks in the accounting department.
This gives you the opportunity to gain comprehensive insights into the financial management of our company. For example, you can use the latest methods and instruments to play an active role in establishing the company's goals and in the planning and management of revenues, costs and results.
Or you support the management in identifying and evaluating risks, ensuring that our company goals are met.
Procurement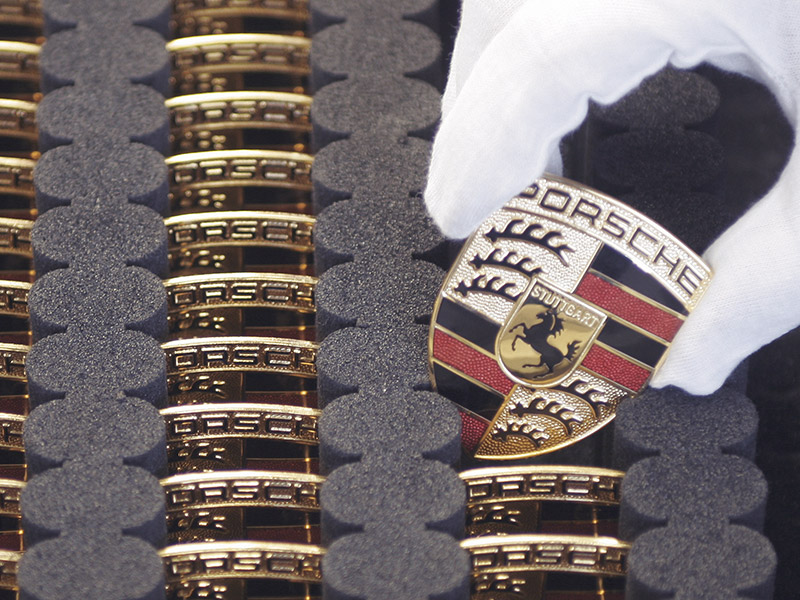 The Porsche procurement policy is focused primarily on ensuring that the high quality of our exclusive products is maintained. The high quality standards that we set for our vehicles must also be fulfilled by our suppliers. At the same time, we naturally have to keep an eye on costs.
We are always looking for qualified specialists to ensure the efficient and timely provision of standard material, indirect material and capital goods that meet our quality standards.
However, your role involves more than selecting capable suppliers for us, it also entails forming a solid and long-term working relationship with these suppliers. You support our partners to help them ensure that they are able to exploit their full potential.
Supplier evaluations, the development of new procurement markets and the carrying out of cost and market analyses are also part of your regular tasks in this area. You always use the most modern and efficient methods and concepts to carry out these tasks.
IT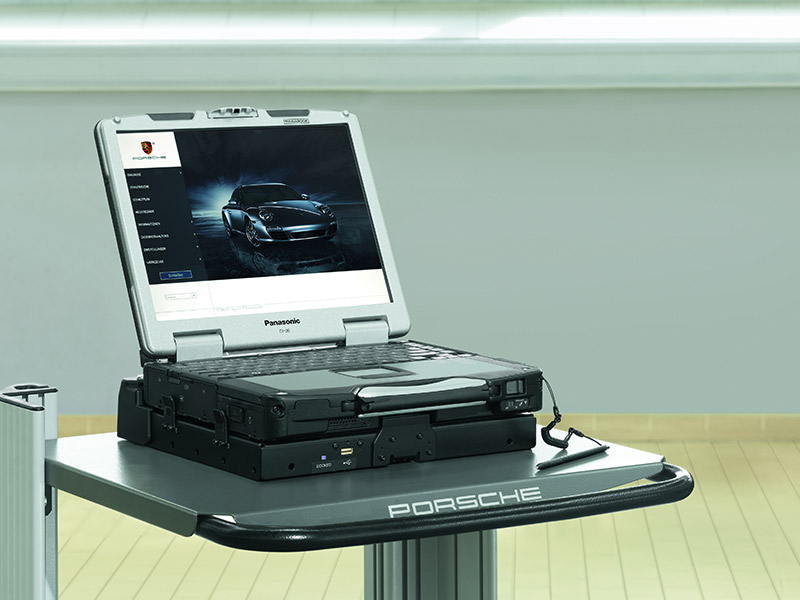 In its cross-departmental role our IT department supports all company processes worldwide by ensuring optimal process integration and efficient information management. Key factors for success in this effort are the use of modern information and communications technologies and the application of professional methods and tools.
The tasks in the Porsche IT department range from the strategic planning of IT provision to process design with the business units and the development and operation of information systems. We also offer our internal customers the highest possible quality in consulting and service and we support both internal and external service partners in the implementation of projects and the provision of services.
Consulting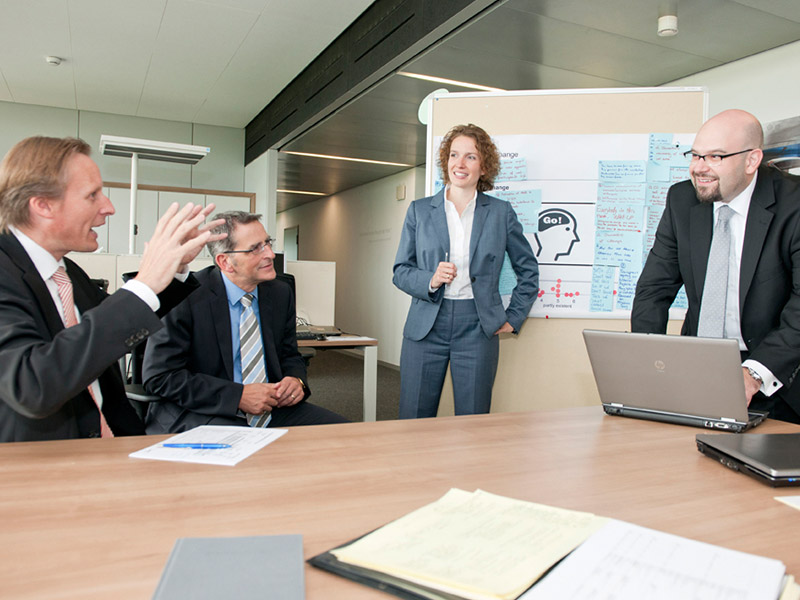 Porsche also leads the way in the area of consulting. The consulting companies at Porsche have comprehensive expertise in the areas of engineering, management, process and IT consulting. This consulting expertise is one of the secrets of Porsche success.
Our subsidiary, Porsche Consulting GmbH, focuses strongly on the lean enterprise. Processes are structured and optimised along the entire value chain. The company works exclusively in accordance with the principles that have made Porsche successful.
Mieschke Hofmann und Partner (MHP), a member of the Porsche Group, is the leading German process and IT consulting company for the automotive industry. The company applies its approach to consulting "Symbiosis of process and IT consulting" in its comprehensive support of more than 250 (automotive) customers across the entire value chain.
Being a consultant at Porsche gives you the opportunity to get to know the entire range of customers - from manufacturers to suppliers, from dealers to importers - across the entire process chain in national and international projects.
Opportunities with Porsche Consulting
Human Resources Management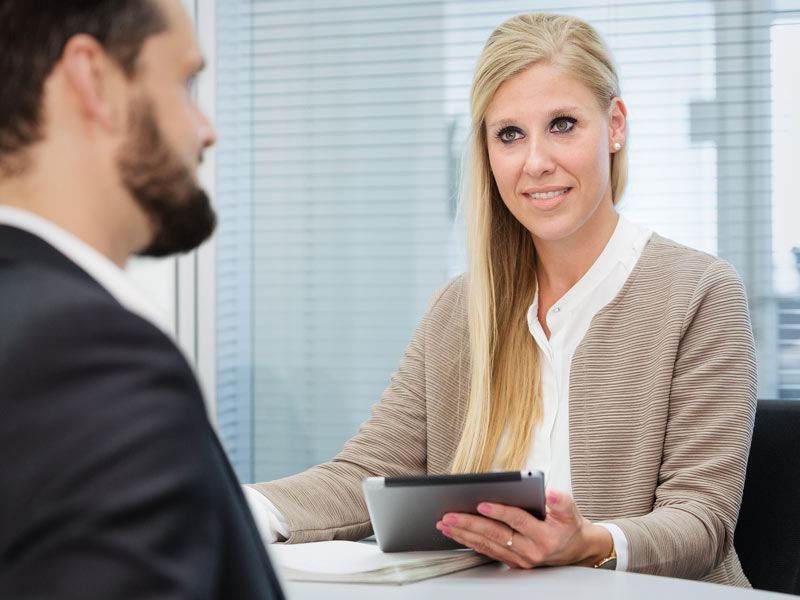 Motivated employees and managers are a prerequisite for a successful company. The main tasks of HR Management therefore include recruiting the right employees and providing the conditions that allow effective, trusting and responsible cooperation. The HR Management creates these conditions.
Personnel development creates and implements individual concepts for the training and support of our employees to help them in their efforts to constantly improve. In operative personnel development, you also provide the "best fit for positions" and advise employees and managers. On organisational issues, employment law and, of course, interpersonal matters.