Porsche 911 Turbo (type 993)
In the 911 Turbo from the 993 model line, twin turbocharging was used for the first time, with one smaller turbocharger installed in each cylinder bank. It was also the first Turbo model to feature all-wheel drive.
The front apron of the Turbo had three separate air openings at the front plus air slots for brake cooling in the lower side area. The rear spoiler was completely painted in the exterior colour. Like the Carrera 4 models, the 911 Turbo also had white direction indicators at the front and red at the rear.
The 3.6-litre biturbo engine developed a power output of 408 hp as standard. As of MY 1996, a power kit for increasing power output to 430 hp was available, with 450 hp available as of MY 1998.
In MY 1995, Porsche Exclusive produced a limited production run (14 units) with the name 911 Cabriolet Turbo, which featured a particularly large rear spoiler.
Model versions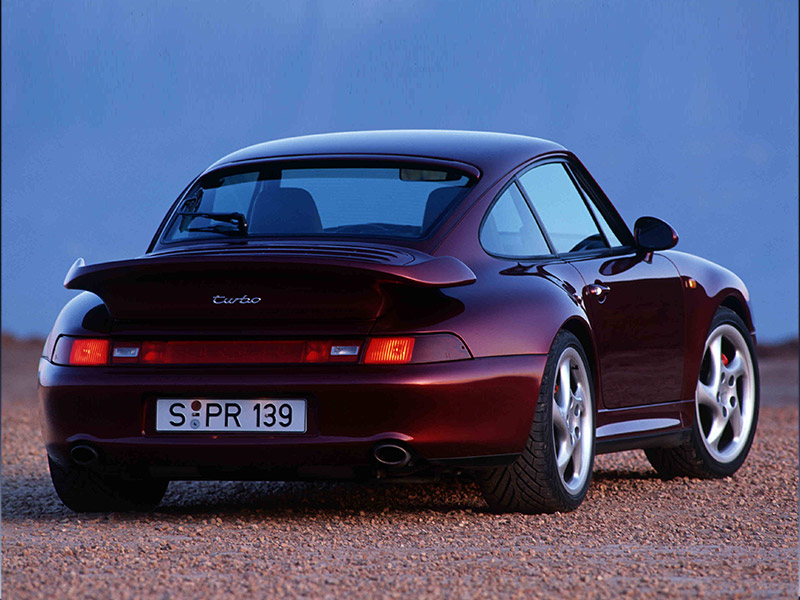 911 Turbo (1995-98)
Features
Front and rear aprons made of deformable plastic // Front apron with 3 air intakes // Rear lid with integrated rear spoiler, completely in exterior colour // Silver-coloured "turbo" logo // Tail-light panel with red-reflective Porsche logo // White direction indicators at front, red at rear // Exterior mirrors in Cup design // Brake callipers painted red // Exhaust system with two oval side tailpipes
Porsche Classic Parts Explorer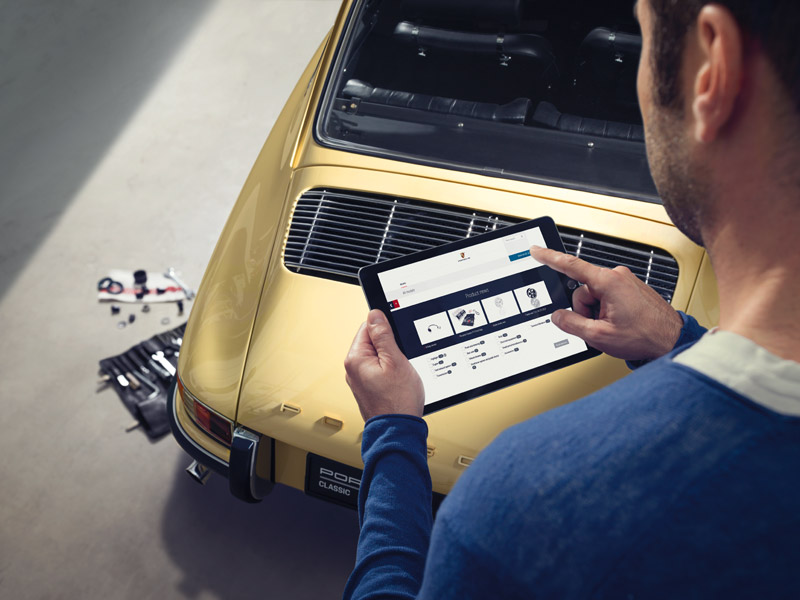 Search. Click. Result.
You can now quickly and easily find selected genuine parts for your classic car using the Porsche Classic Parts Explorer. Each year, some 300 reissued parts plus selected products for specific models become available online, along with all of the relevant details, of course. In addition to images and part numbers, you will find a range of useful information regarding the individual products and specific usage scenarios.
As you can imagine, there is a wealth of information available to explore. Why not begin your own tour of the Parts Explorer now and find out which reissued parts are available for your classic car. Incidentally: It is worth checking back regularly. After all, our product range is always expanding. We look forward to your visit.
Read more