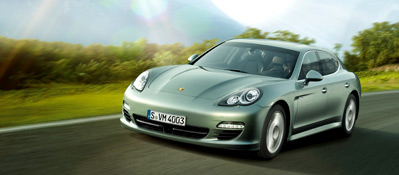 If you're curious and would like to know more about our Porsche magazine, you'll find selected articles here for you to read as a sample.
Sounds of Silence
Three electrically driven Boxster E cars have started their jobs as research vehicles. The next step toward electromobility.
Download PDF/ 132 KB
Live Wire
The sixth model in the Panamera series features an electric motor with 47 horsepower and boasts sensational fuel-consumption figures.
Download PDF/ 232 KB
"I'd like to be a Turbo S"
Porsche CEO Matthias Müller on the pleasure factor in sports cars, the future of the company - and his personal speed limit.
Download PDF/ 222 KB
Dream Team
A quarter century of individuality ex works - for the specialists at Porsche Exclusive, (almost) no customer wish is too unusual.
Download PDF/ 205 KB
Pens of Distinction
The new pen collection from Porsche Design is produced by Pelikan in Lower Saxony. We pay a visit to the factory.
Download PDF/ 195 KB
Seeing New See-Land
It is lonely at New Zealand's East Cape, but the drive there is worth it. A tour for people and cars with a love of discovery.
Download PDF/ 682 KB