The update for your digital co-pilot.
We are expanding the Porsche Connect range for you.
The Porsche Taycan electrifies the soul – not only with its combination of electric mobility and sports car fascination, but also with its digital performance. The new functions and services available through Porsche Connect provides you with more ways to experience your Taycan than ever before. Visit your authorized Porsche dealer and have the software update installed in your vehicle free of charge. Unlock your dream in full with Porsche Connect.
Meet the new functions of Porsche Connect.
Your Porsche dealer visit is the first step in unlocking the full potential of your Porsche Taycan. You will soon be able to use Porsche Connect Care and the extended Porsche Connect package. Then, all you need to do is purchase or activate the desired services in the Porsche Connect Store. You can find more information about this in the Porsche Connect Store at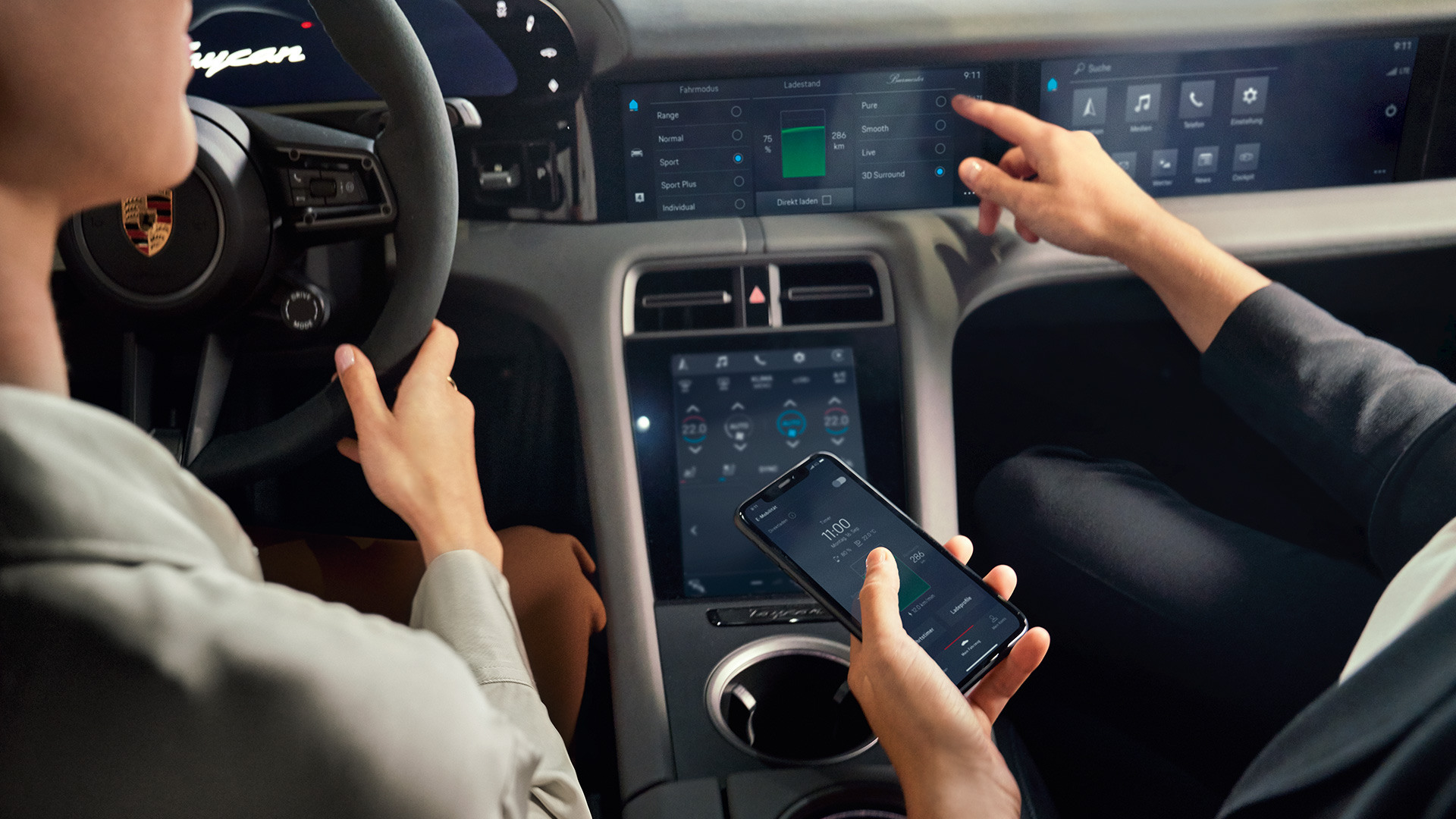 Functions on Demand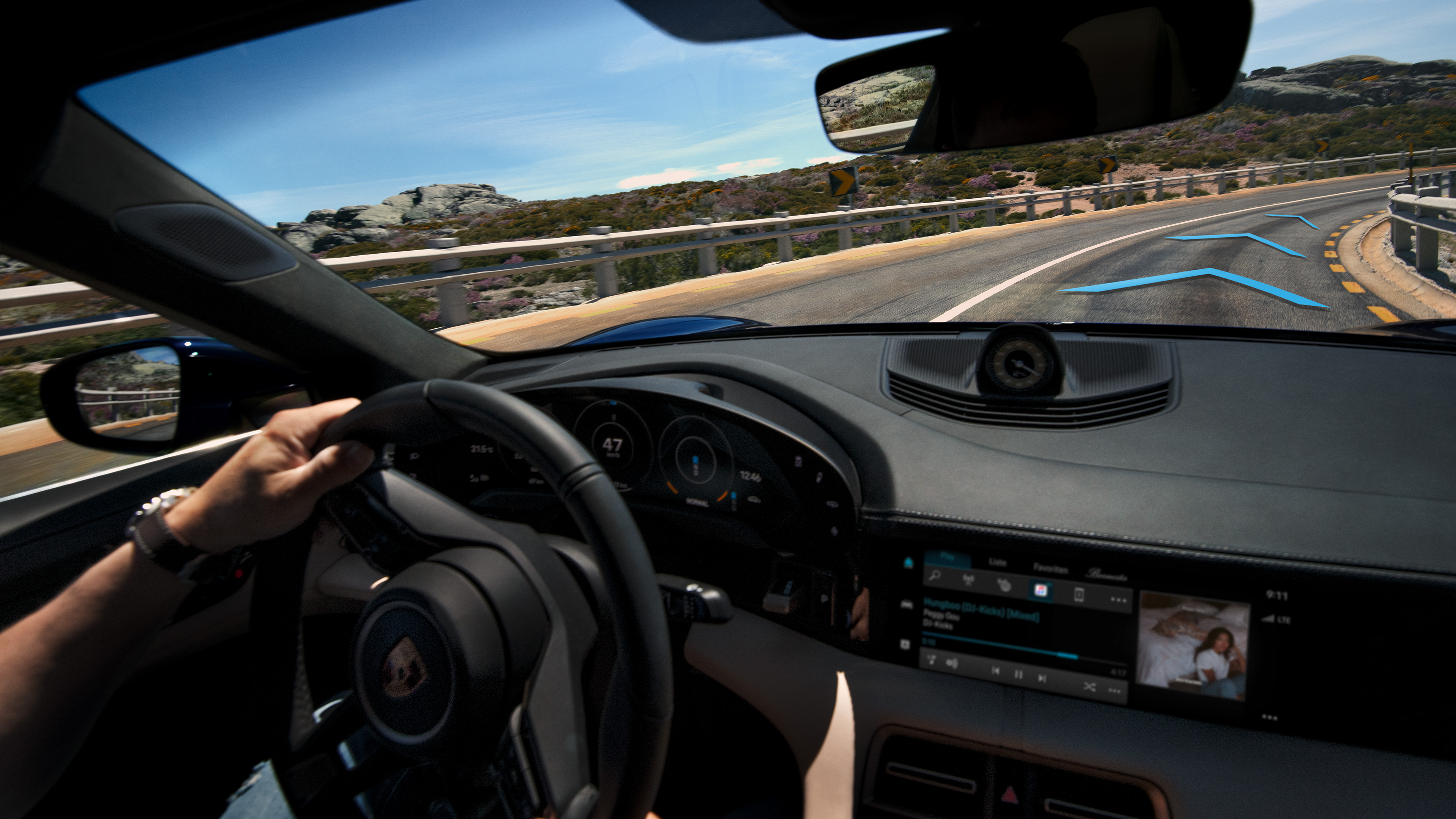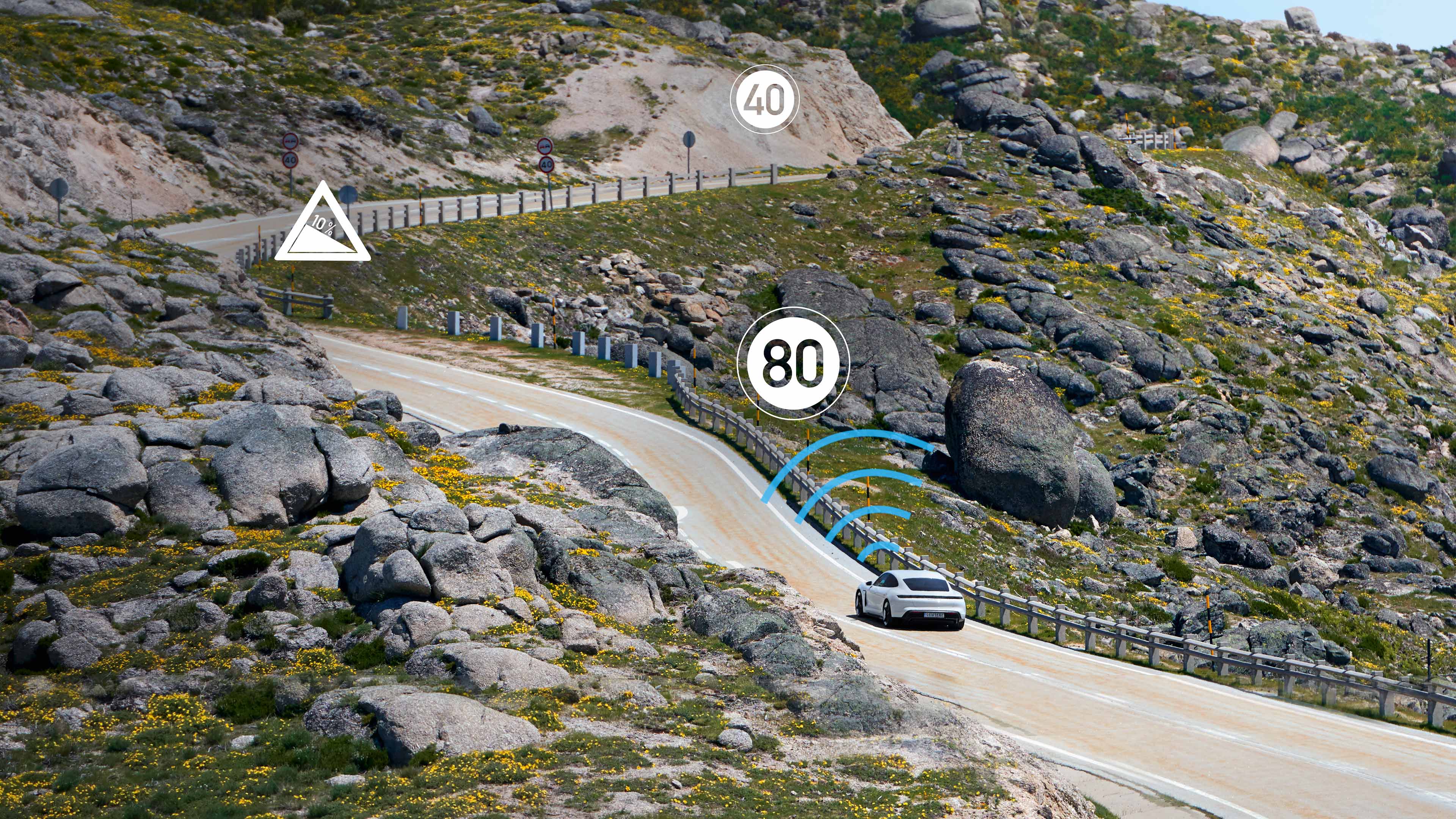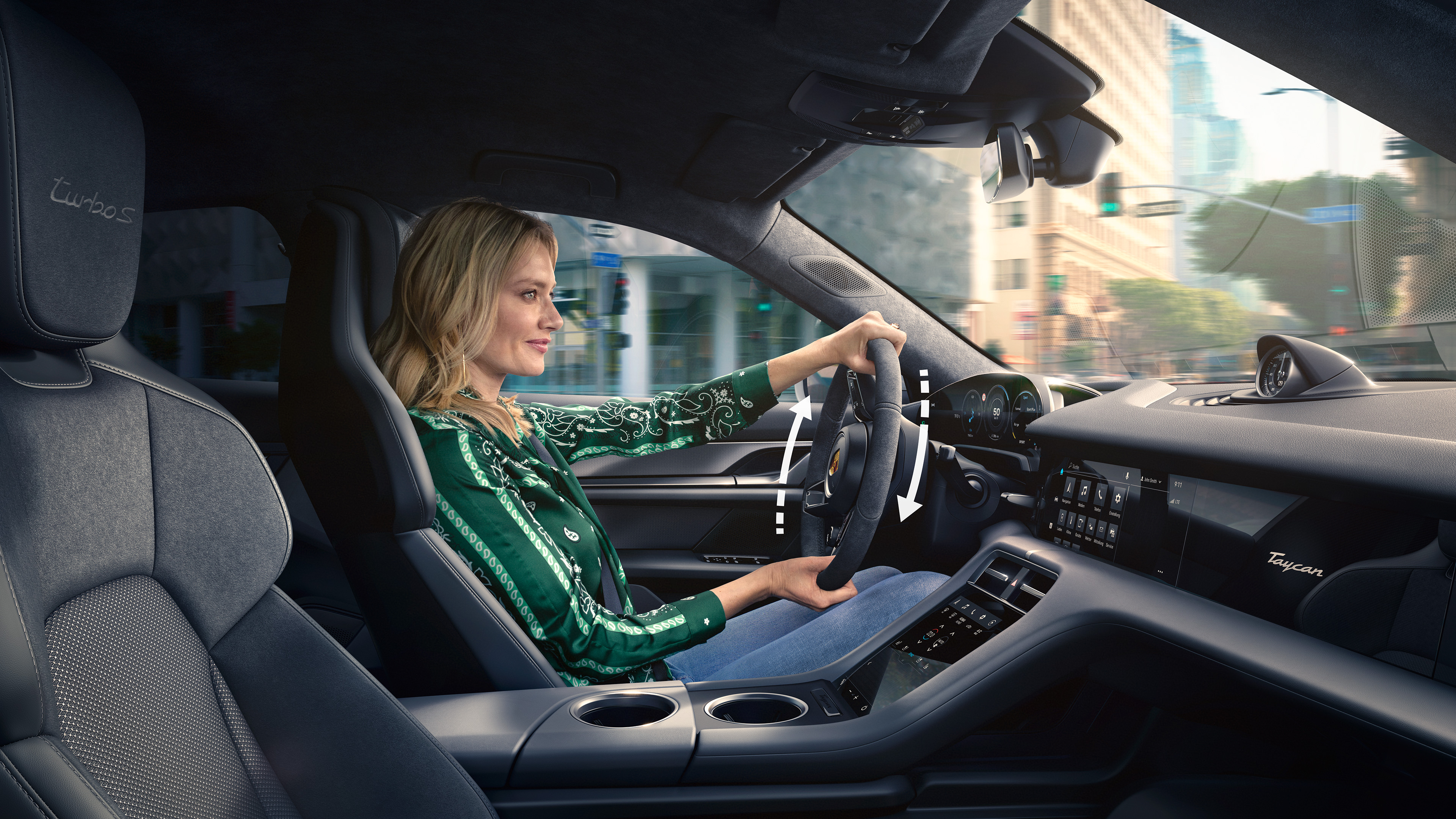 Active Lane Keeping
On the road, the ideal line is always in the middle of your lane. Active Lane Keeping1) helps you to keep the vehicle centered in the lane using continuous steering interventions. Even during heavy traffic, your vehicle will be able to navigate smoothly and follow the proper course of the road.
Porsche InnoDrive
The Porsche Taycan not only has the future of mobility in mind, but also the road ahead. Porsche InnoDrive1) anticipates and automatically adjusts your speed to speed limits, bends, roundabouts, and yield and stop signs. For more comfort, more efficiency, and a better driving experience.
Power Steering Plus
It's as though every curve were made for the Porsche Taycan – especially with Power Steering Plus, which dynamically adapts to your driving speed. At high speeds, it responds directly and precisely, and at low speeds, it provides stronger steering support.
Porsche Connect Care.
For true Porsche enthusiasts, there is only one goal: to drive. If you are slowed down on the road by a malfunction, the Breakdown Call of the Porsche Connect Care package is there to help. The remote diagnosis provides you with information about the existing failure as well as recommendations for remedial action. If this does not resolve the problem, your Porsche Centre will be informed and can prepare for the upcoming workshop visit. For optimum assistance in the event of a breakdown.
Porsche Connect Package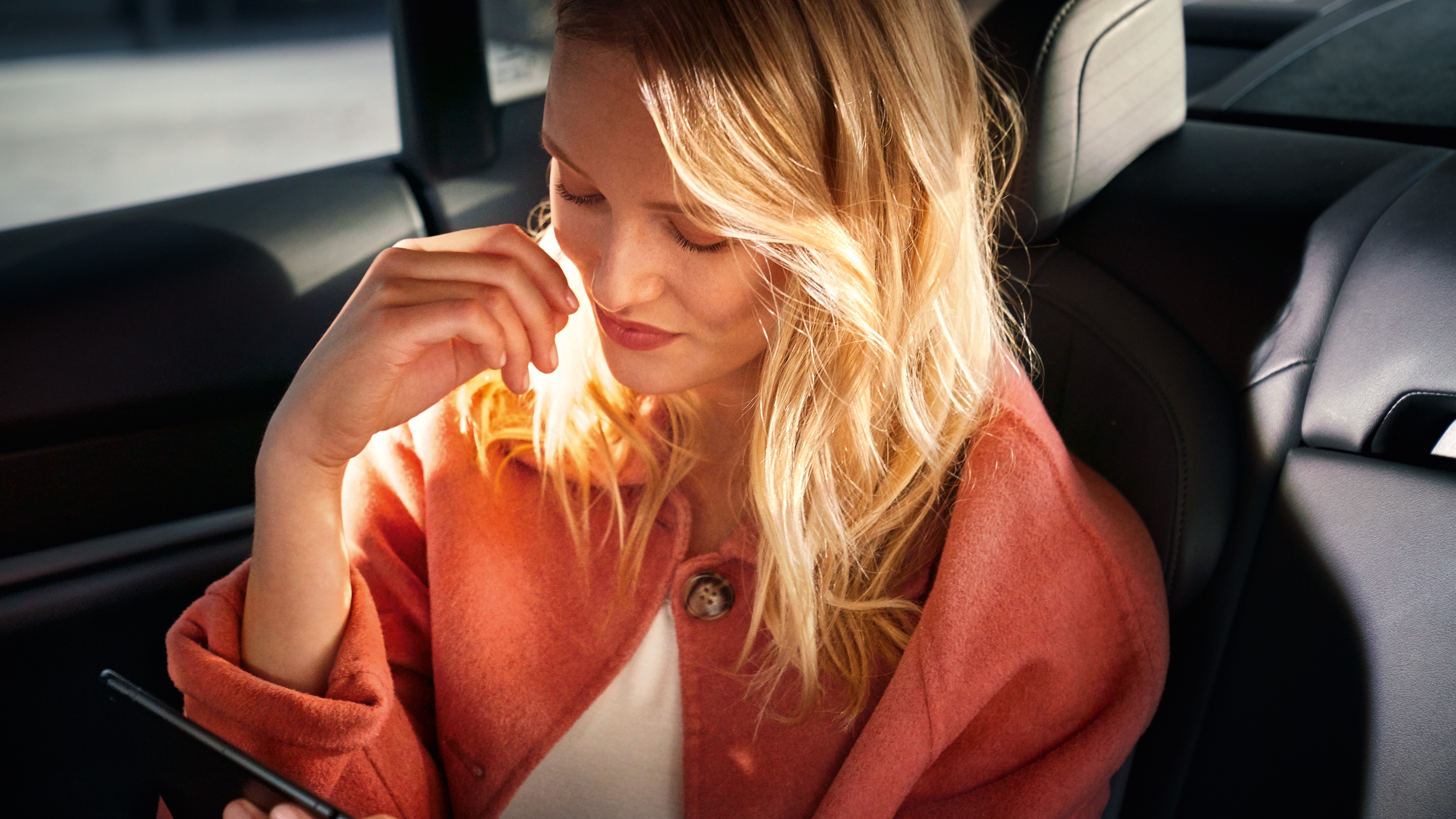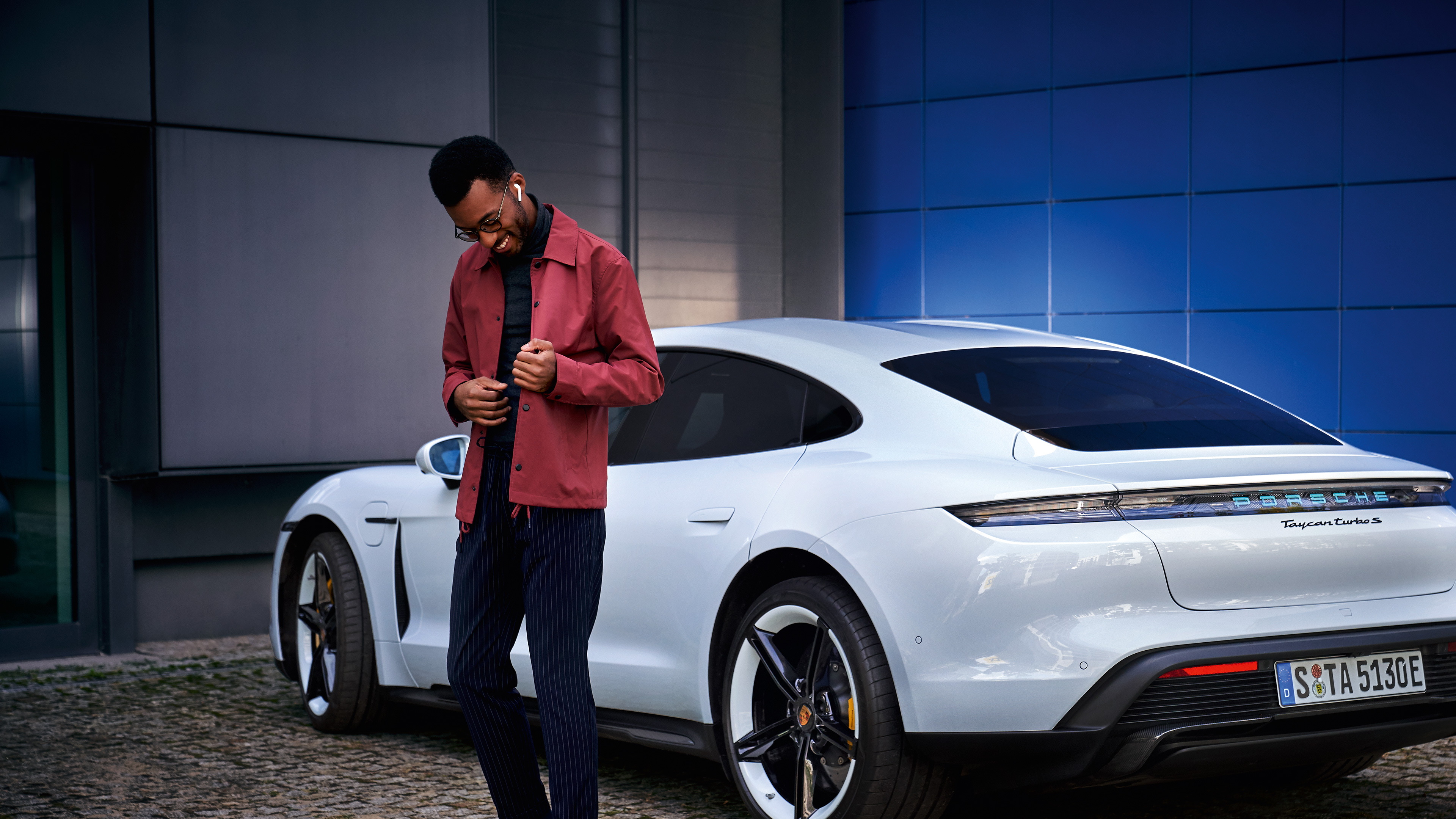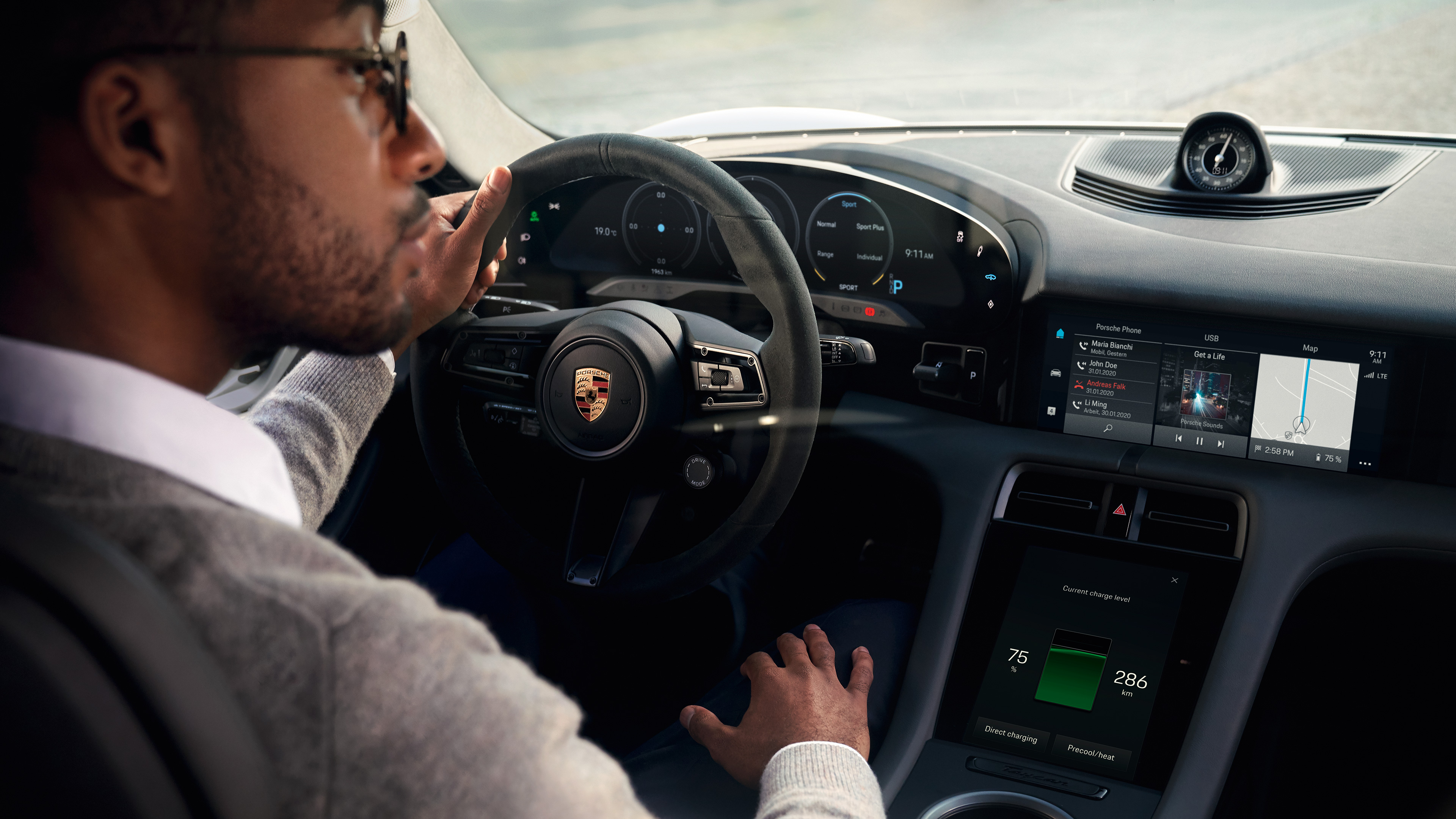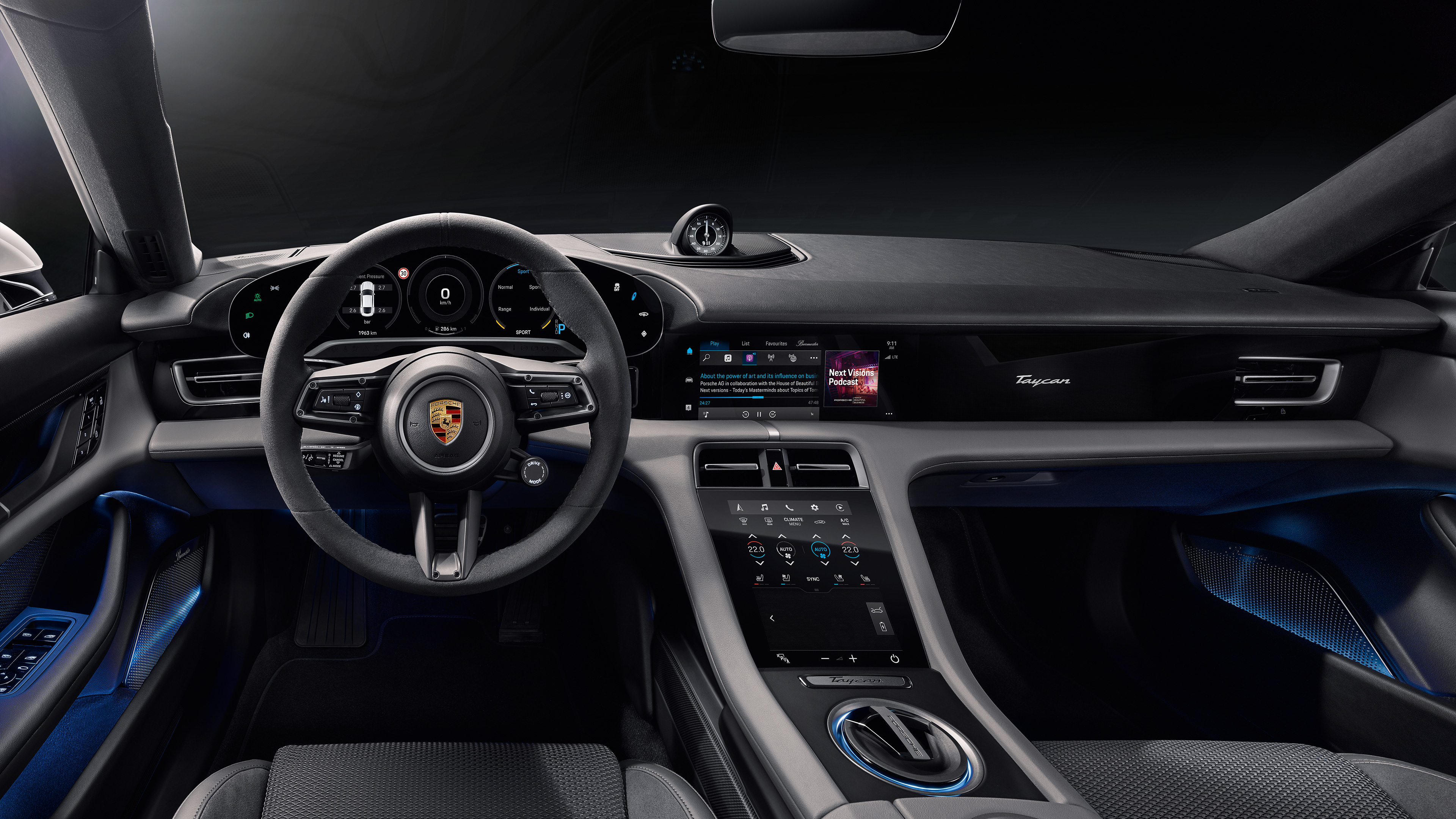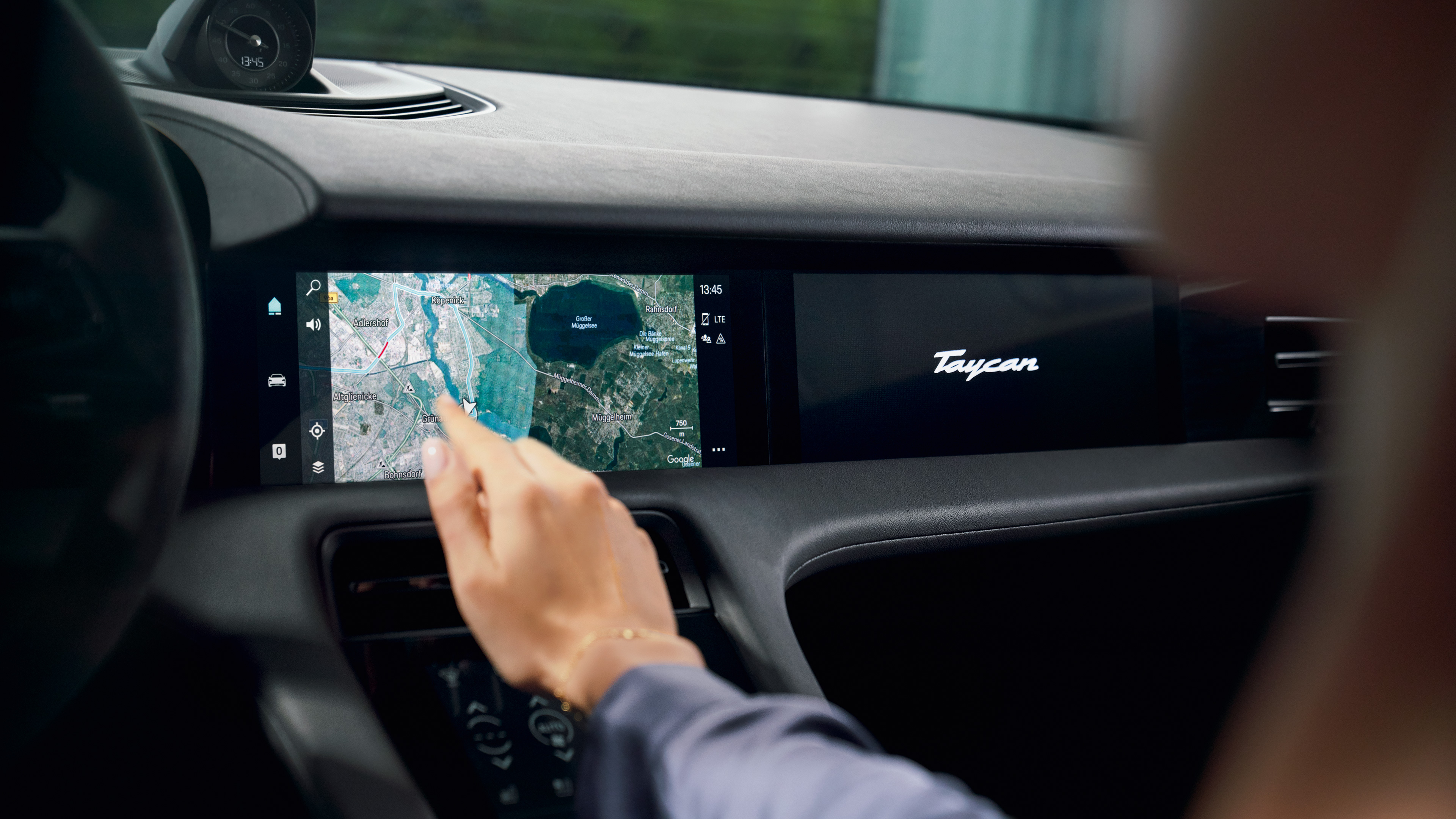 Apple Podcasts®
Latest news, fascinating stories, and new inspiration: The Porsche Taycan is the world's first vehicle with full integration of Apple Podcasts®. You can stream more than 1.5 million shows in 100 languages from the touchscreen display in the Porsche Advanced Cockpit – including the top charts for individual episodes and entire shows.
Apple Music®
Many people only sing in the shower – or in the car. Now in your Porsche Taycan, Apple Music® makes lyrics more accessible with its Lyrics feature. Not only can you view music lyrics In real time on the passenger display, the feature also includes thousands of curated playlists and personalized stations – all while providing access to 70 million ad-free songs.
Wireless Apple CarPlay®
With Wireless Apple CarPlay®, the apps on your iPhone are now available to you through wireless connection in the Porsche Communication Management (PCM). This makes it even more convenient to send and reply to text messages and give voice commands using Siri voice recognition.
Dynamic Ambient Lighting
The interior, multi-colored, ambient lighting2) can now also be linked to the media used. The lighting provides a personalized atmosphere on your way to your next destination and dynamically adapts to your favorite music – based on the dominant colors displayed on the cover art of the current song.
Improved Charging Planner
The Improved Charging Planner shows you extended information and details in the route monitor. Features such as optimized route planning and visualization of charging stop locations provides you with maximum comfort while minimizing your travel time.
Make an appointment now.
Your authorized Porsche dealer is looking forward to your visit.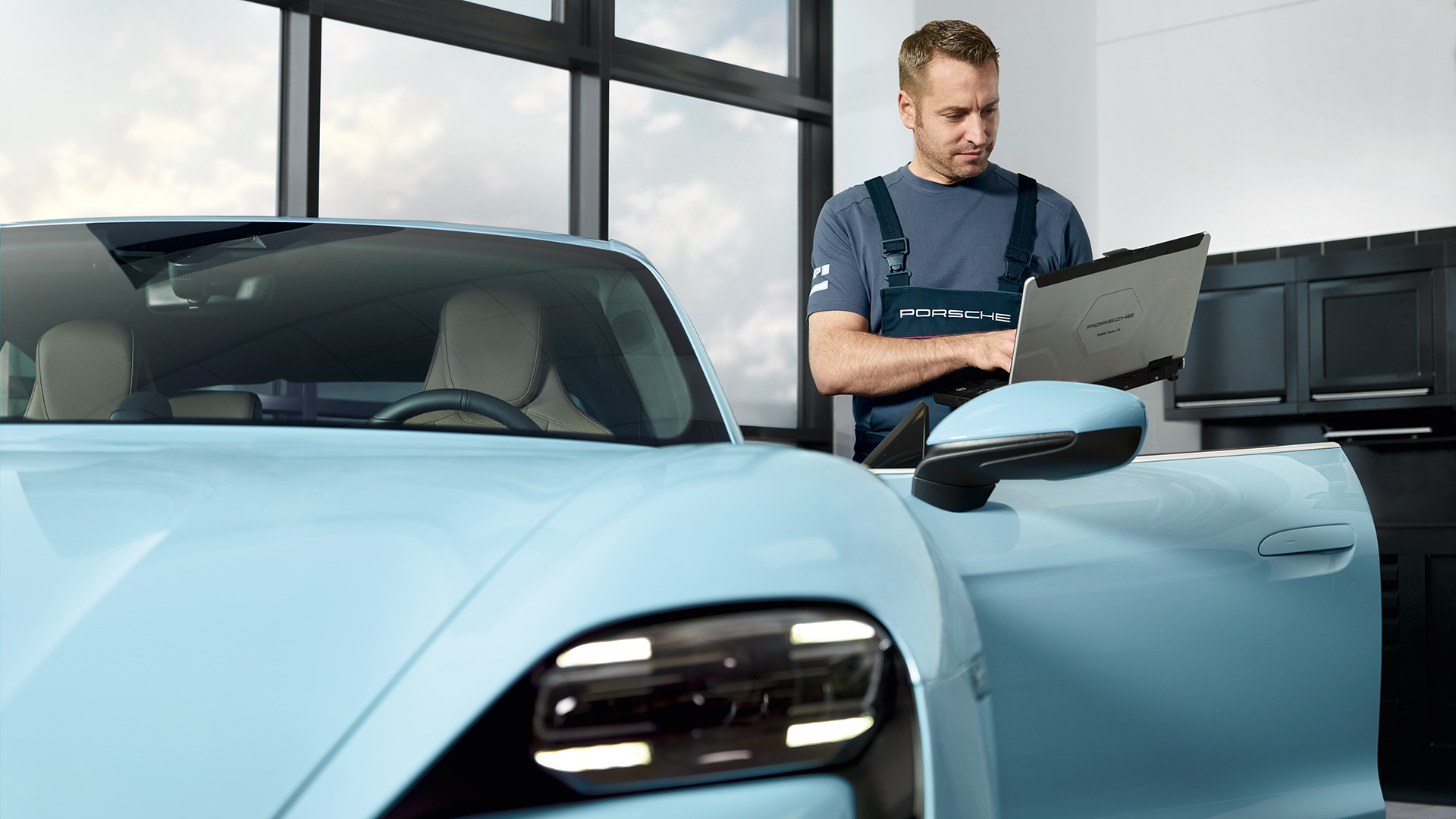 The range of Porsche Connect features varies according to model and country availability. The information on this page is intended to provide you with a general overview. For service availability in your vehicle, please login to the Connect Store with your Porsche ID.
1) Available with Adaptive Cruise Control equipment.
2) Available with ambient lighting equipment.