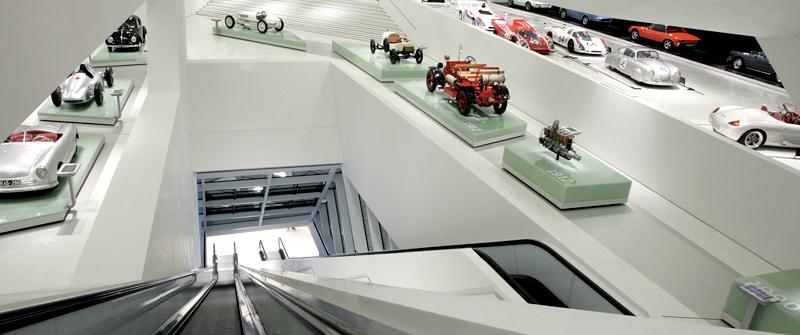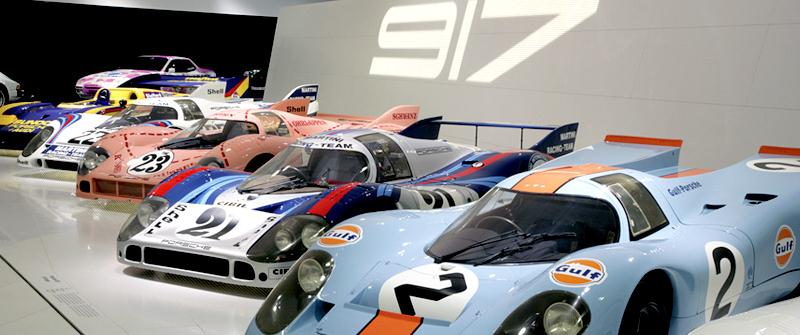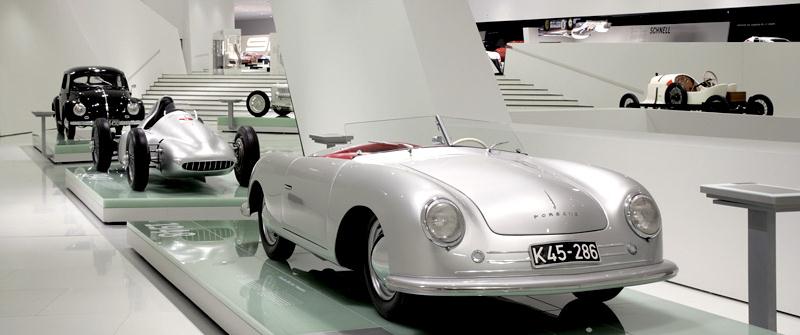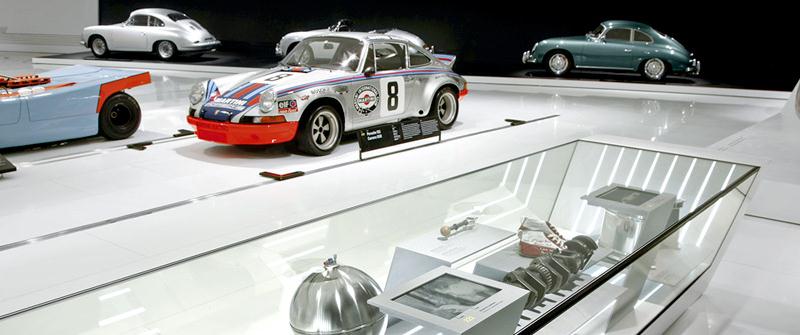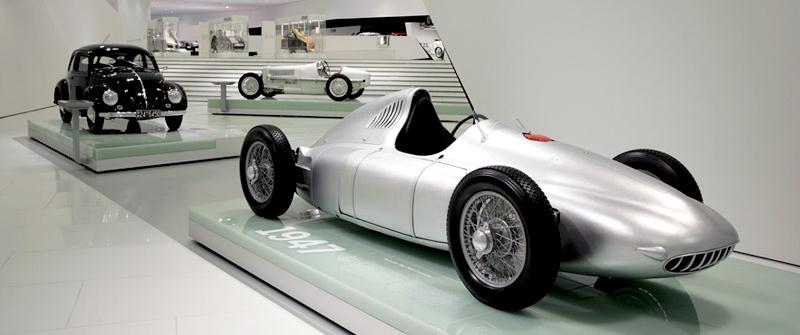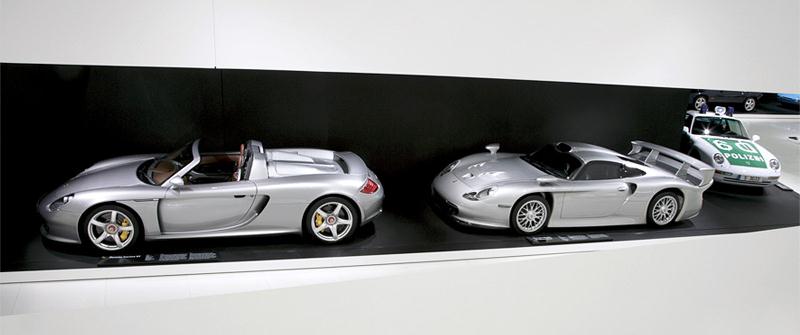 About 80 vehicles and many small exhibits will be on display at the new Porsche Museum in a unique ambience. In addition to world-famous, iconic vehicles such as the 356, 550, 911, and 917, the exhibits include some of the outstanding technical achievements of Professor Ferdinand Porsche from the early 20th century. Even then, the name of Porsche stood for the commitment never to be satisfied with a technical solution that fails to fully meet or exceed all of its requirements, including opportunities for further improvement.
From the lobby, visitors ascend a spectacular ramp to the entrance of the spacious exhibition area, where they can gain an initial overview of the impressive collection.
Here the visitor is free to choose whether to start chronologically with the company history before 1948, or to head directly into the main area of the exhibition, which contains a chronological history of Porsche products and thematic islands. Both areas are interlinked by the "Porsche Idea" section, which forms the backbone of the exhibition.
The Idea section explains what makes the various themes and exhibits so unique. It tells of the spirit and the passion that motivate the work at Porsche, and pays tribute to the company as well as the people behind the product.
As a living automobile museum, the Porsche-Museum annually presents numerous special exhibitions on specific topics or meaningful anniversaries. This year, the Porsche-Museum is paying tribute to the 50th Anniversary of the 911 with an extensive exhibition. Due to that special anniversary you might miss your personal favorite car in the exhibition. Therefore, explore new exhibits among the 40 models of the special exhibition, which are being presented to the public for the very first time. Please click here for further information about "50 Years of the 911".