Keeping your Porsche special
The way we take care of your Porsche is as carefully thought out and put together as your Porsche itself. In other words: perfectly. Only Porsche engineers truly know and understand how Porsche components wear, when Porsche consumable fluids need changing, and when your Porsche's engine needs a complete service. That's why they are able to recommend service intervals and even specify the best fluids, tyres and other parts for optimum performance of your vehicle. When your Porsche leaves the factory, it's perfectly engineered. Only your Official Porsche Centre has the skill, experience and expertise to keep it that way.
Superior servicing with no surprise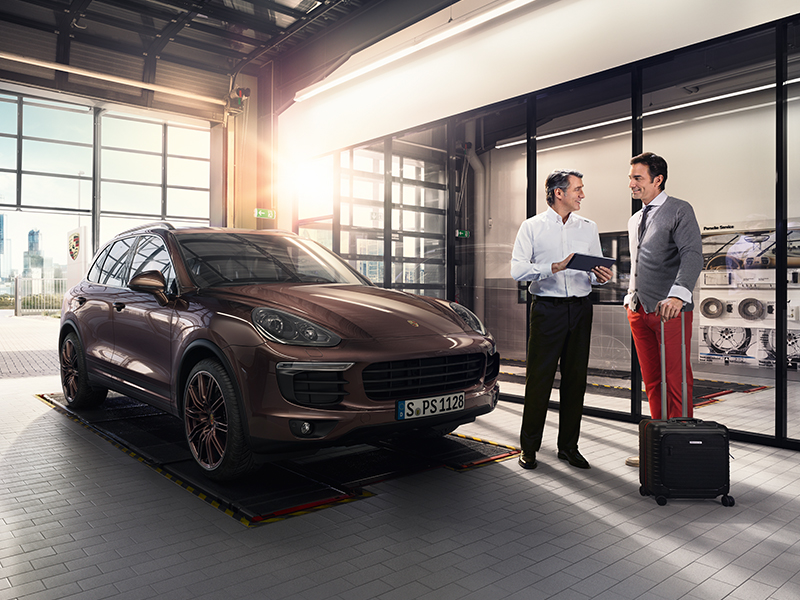 For optimum safety and performance your Porsche needs regular maintenance. With no hidden costs and the use of standard labour times across all of Australia and worldwide, you'll also have peace of mind knowing that your Porsche gets the best in overall value. Value matched only by our ultimate maintenance precision.
By maintaining your service history through the Official Porsche Network, you're ensuring highest performance of your Porsche, optimal re-sale value and continued Porsche Assistance.
Your Porsche Service Consultant can advise you of the requirements based upon your vehicle's age and mileage. They'll also tailor a mobility option to suit your needs. It's all part of the professional service you can expect from Porsche.
Porsche Service and Maintenance Plans
Service documents